Do you know those glass trees that you can find at almost any thrift store or Goodwill? You can turn those into something amazing in just minutes. Make these marbled glass trees with an amazing paint technique that is super easy to learn. This post is a part of my design team status with DecoArt however all projects and opinions are my own. Grab your paints and lets get started!
I purchased two of those trees for something like 99 cents each. Be sure to wash them carefully and allow to dry. Then rub the entire surface with rubbing alcohol to remove any further residue. Allow to dry and DO NOT touch the surface after you have used the alcohol. I usually put my hand on the inside of the container so I don't touch the outside. We are going to use Americana Multi Surface in Cottonball to paint the entire outside of these trees. I ended up doing three coats (allow to dry in between coats). You can bake according to the package directions after you have finished painting (this will make the paint dish washer safe).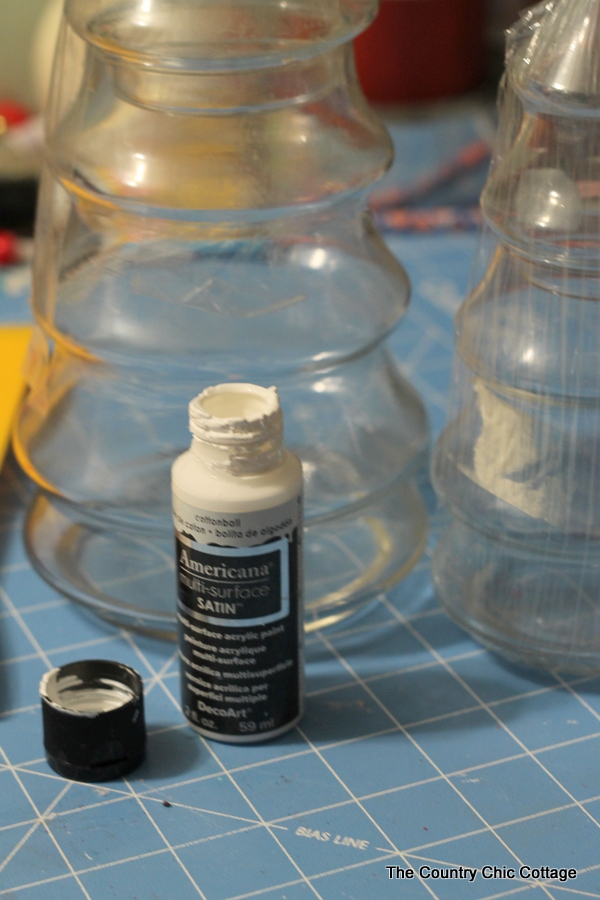 Now once you have painted trees that have cured, you are ready to do some marbling! I used Krylon in Green Shimmer Metallic and Cherry Red. You can see a video of how to perform the marbling technique in this post (just click here). That video is just with one color however. There really isn't any trick to doing two colors. Just do one, run a gloved hand through the water to remove any excess paint, and do your second color. I literally did them right after one another and everything worked out perfectly.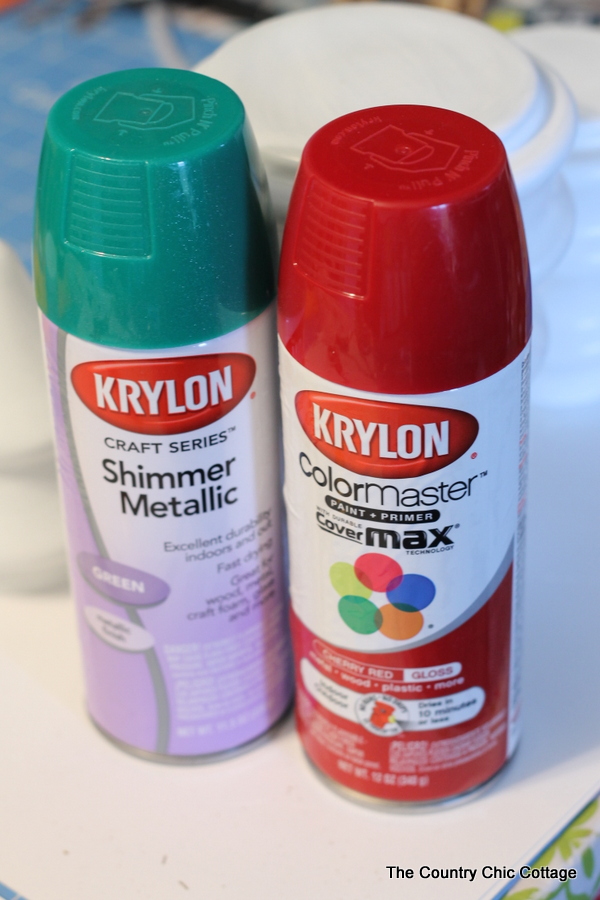 On the large tree, I did the green shimmer metallic first and then the red. The shorter tree I actually did the opposite. I wondered if it would have any effect on the outcome and I think it actually did. So keep this in mind when you are starting on your own marbled glass trees. This paint technique turns out gorgeous but is so darn easy to do y'all!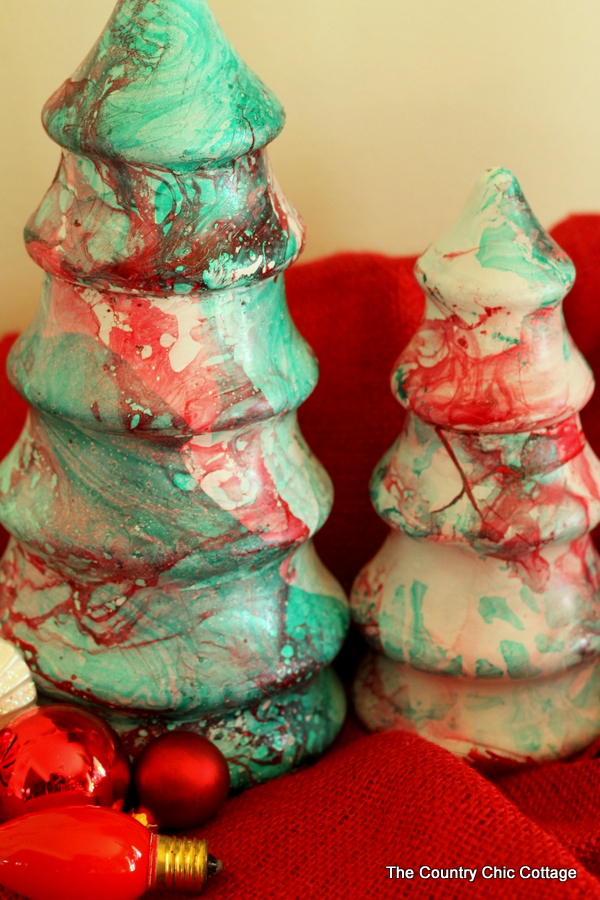 Grab your paints at the store and your trees (or any other object!) at the thrift store. Then make your own marbled creations in your home. What will you try this paint technique on? I am sort of in love with it and nothing is safe around here. I will marble everything in sight! I hope y'all are in love with these marbled glass trees as I am.