When I was asking to review two kids craft books by my friend Amanda from Crafts by Amanda I just couldn't say no. I was shocked that I was inspired to make something for ME out of those books and not even for the kids. Although these metallic painted jars are easy enough that the kids could make them. I am not compensated at all for my review of these books and all opinions are my own.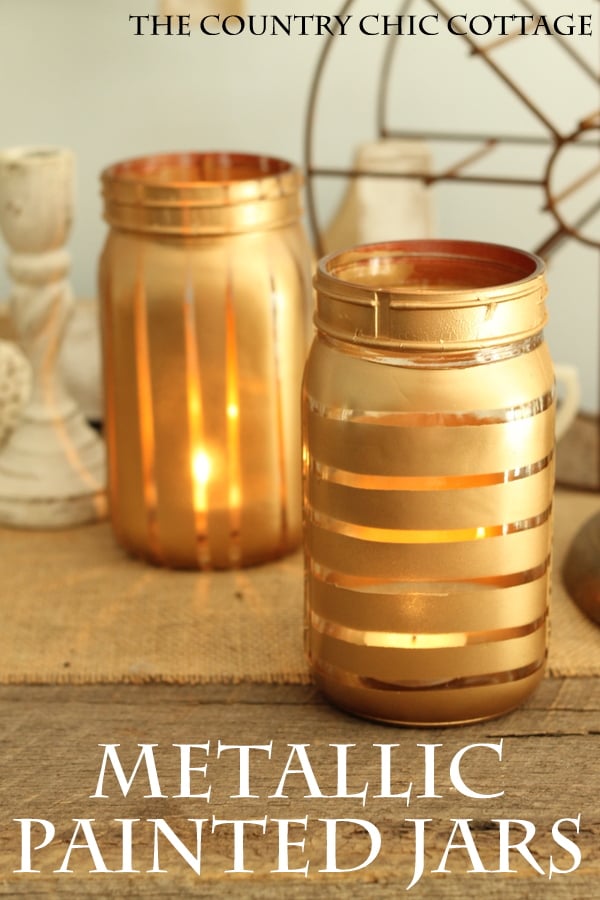 To make these metallic painted jars you will need:
Jars
Rubber bands
Spray paint
That is it! This project is inspired by Amanda's book Rubber Band Mania
which has tons of ideas for rubber bands big and small. Did you know that you can make your own loom for those fancy bracelets? Or even use a fork as a loom? Yep I didn't either. You can see more pictures on how to make similar painted jars to these as well. Both Rubber Band Mania and Duct Tape Mania
are intended for kids 6 – 12 years of age. But I say you can get inspiration from any craft book if you are looking for it. For instance, the basics of making a duct tape string, sheet, and strip are covered in the duct tape book. If you do ANY duct tape crafting at all you will need to follow the instructions to gain this basic knowledge. These books are priced really reasonably as well and are full of information.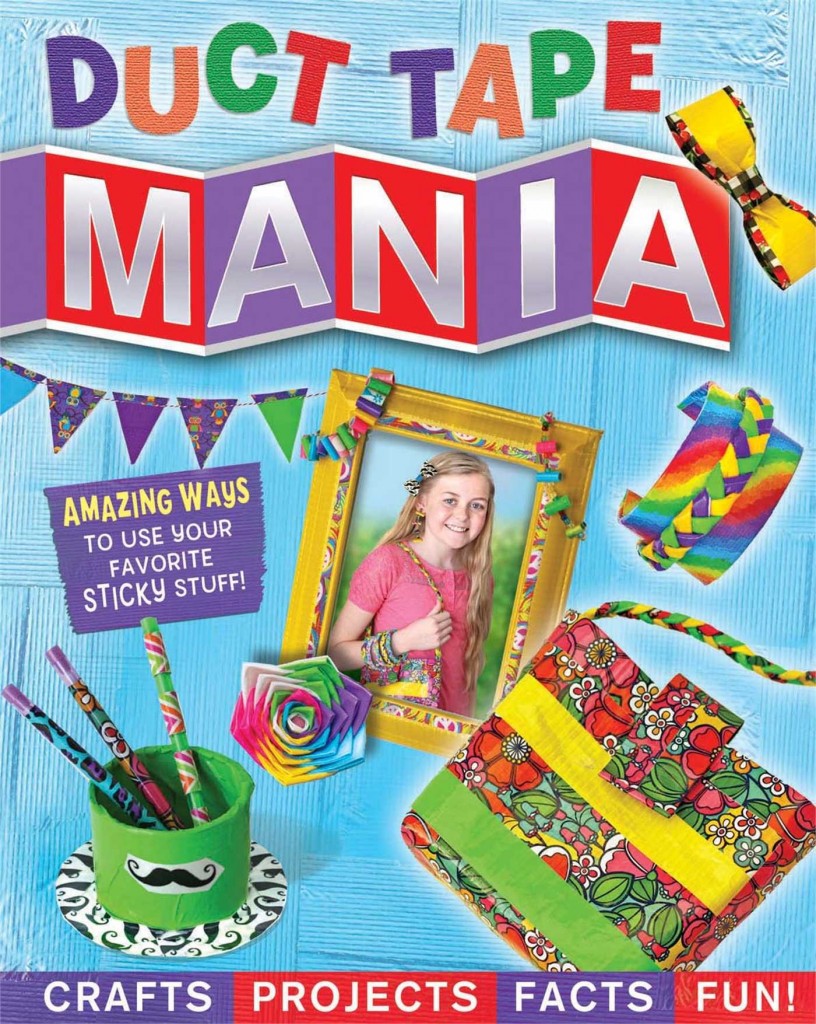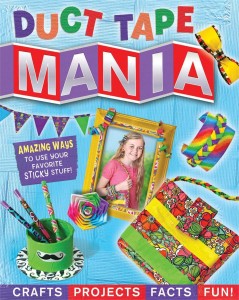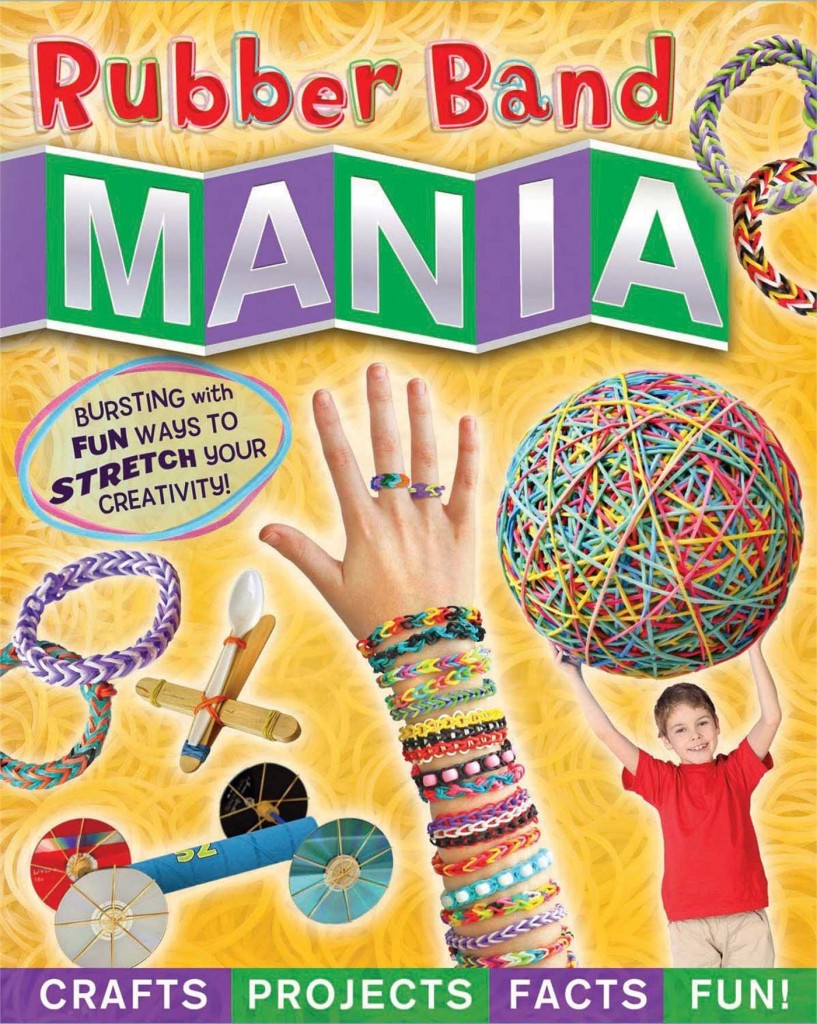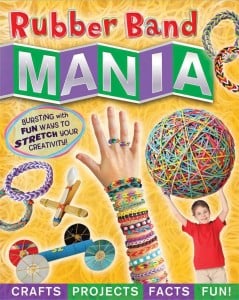 But you want to see how to make those metallic painted jars right? Just like was suggested in Amanda's book, I used rubber bands as my masking. On one I went with vertical stripes and on the other I went with horizontal.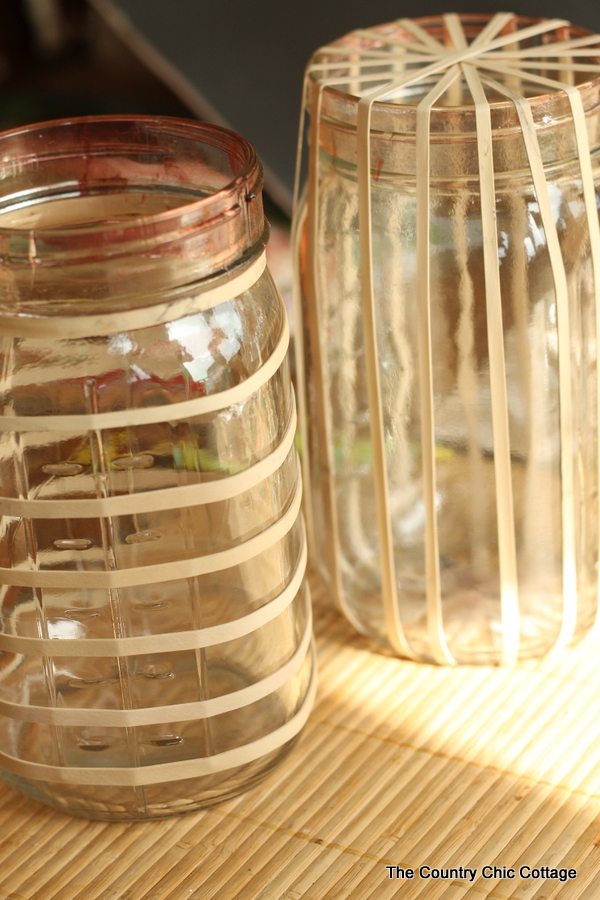 Then just spray paint with multiple coats of metallic gold, allow to dry, and remove the rubber bands.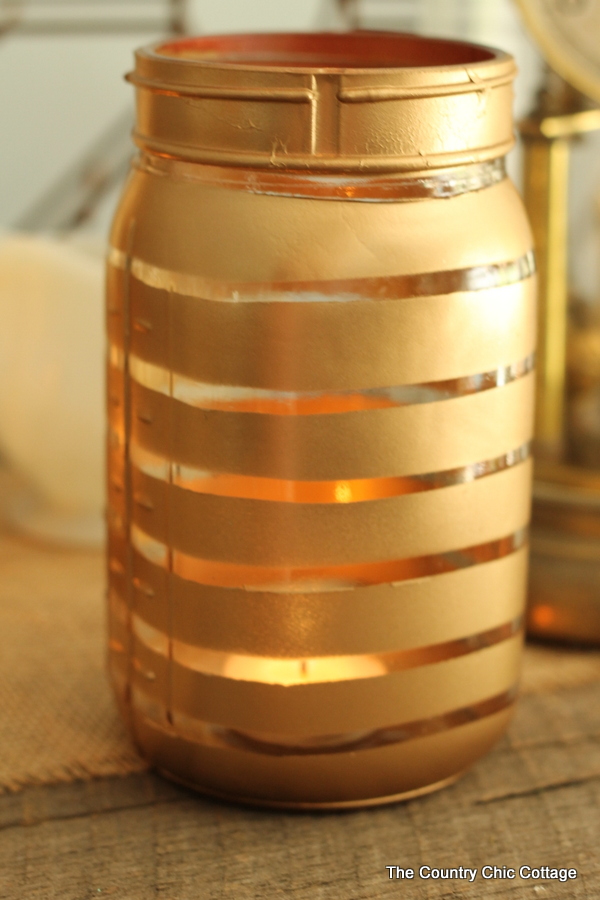 You can add in some candles for a luminary or flowers for a vase. A quick and easy project that is NOT just for kids!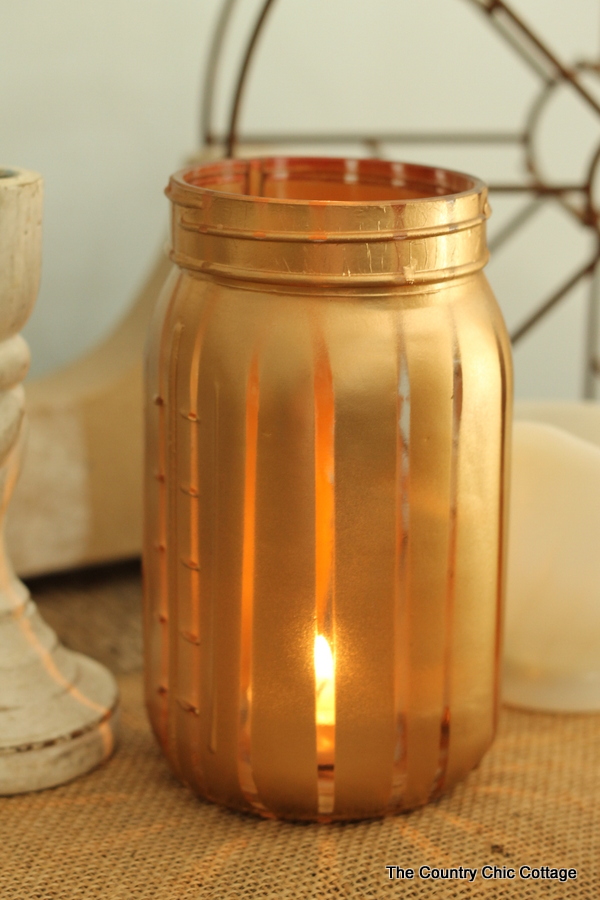 I highly recommend both Rubber Band Mania and Duct Tape Mania for kid and adult crafting. I think both books offer tons of ideas and inspiration. A special thank you to Amanda for sending me the books and allowing me to take a peek. Plus they inspired me to make these amazing metallic painted jars. That is a win win right there!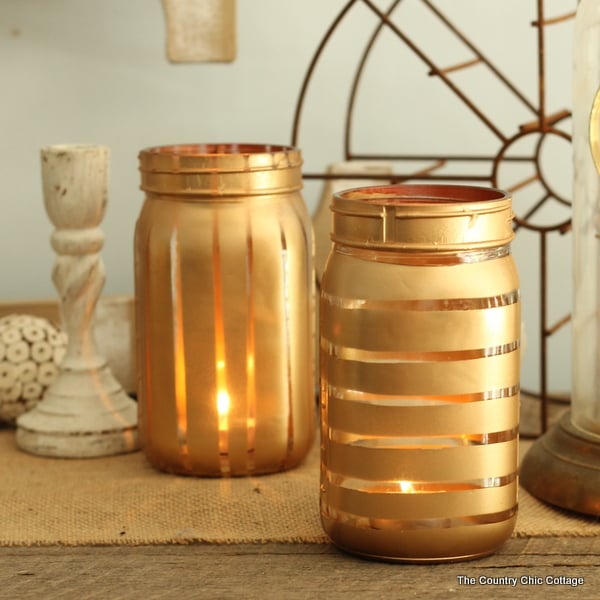 A Year of Jar Crafts
Sign up for our email list to get a FREE book with an entire year of jar crafts! 12 months, 12 crafts, tons of fun!