Make this plaid painted mason jar for your home with our how to instructions below. This is a fun DIY project that you can change up to fit into any room in your home. Pick the colors that you love then get busy making one or more of these craft projects. You might end up having a plaid painted mason jar for every room in your home.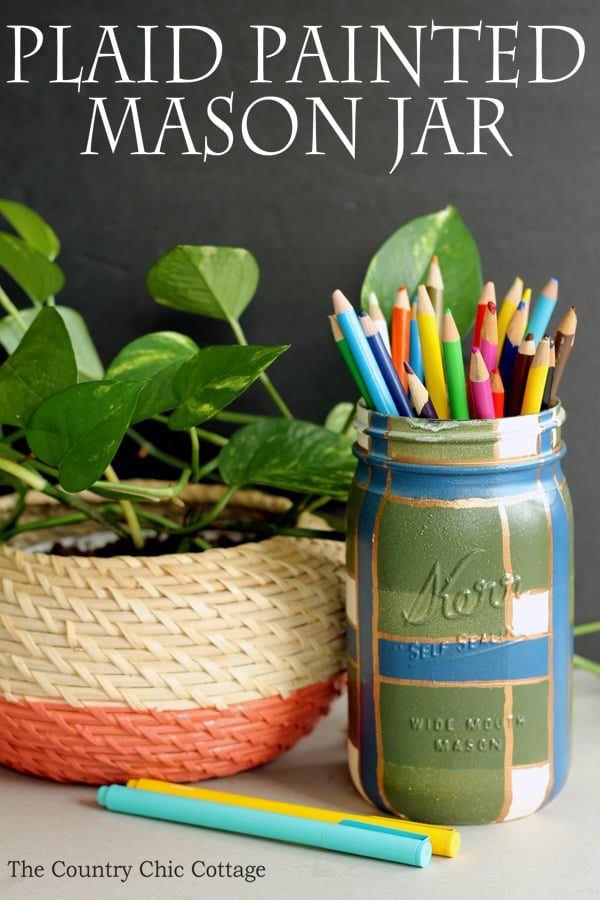 Items needed to make your own plaid painted mason jar:
Links are affiliate links.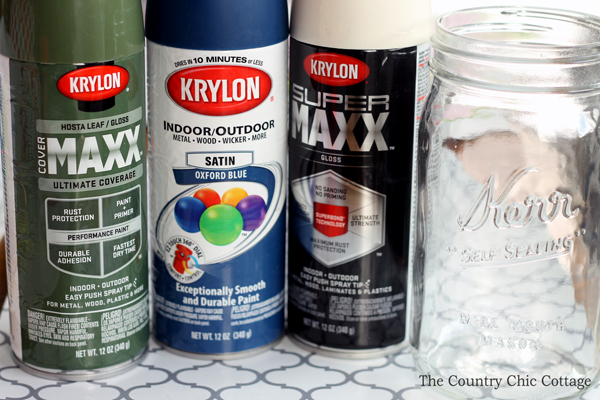 Start by painting the entire jar with the modern white. One trick is to clean the entire surface with rubbing alcohol before painting to ensure adhesion. (See more about how to paint jars here.) I also turn my jar upside down on cardboard to paint to keep paint from going inside the jar.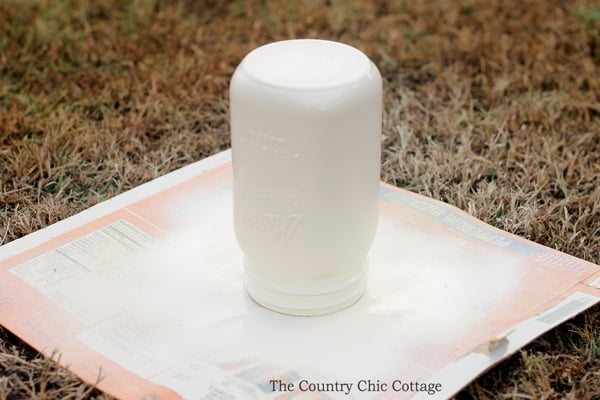 Once dry, tape off vertical lines as shown.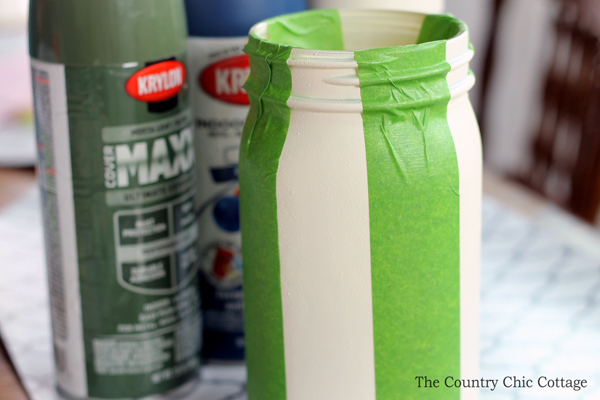 Paint the jar with the hosta leaf spray paint.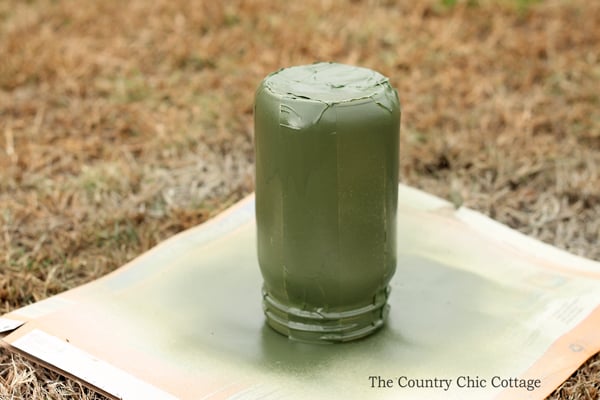 Once dry, remove tape and tape off horizontal lines as shown. Once again paint the entire jar with hosta leaf.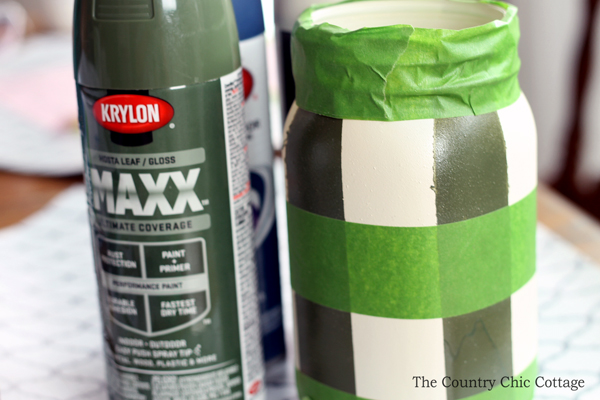 Allow to dry again and repeat all of the above steps with the oxford blue.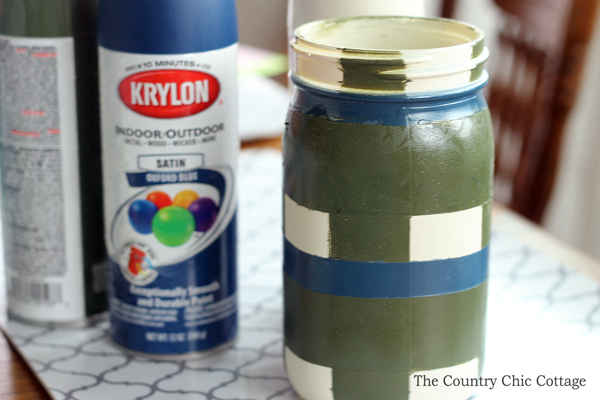 I like to vary the width and location of the stripes to make this plaid painted mason jar a bit more interesting.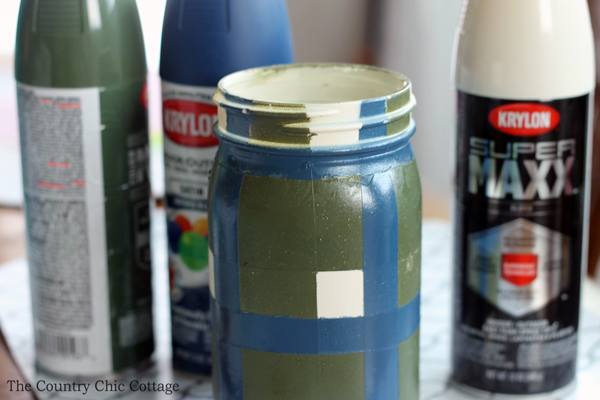 Once your final stripes have been added and you are happy with the results, use the gold leafing pen to outline the stripes as shown. This really makes everything pop! You can add a clear sealer to the top but I am using mine with no sealer and everything has been fine.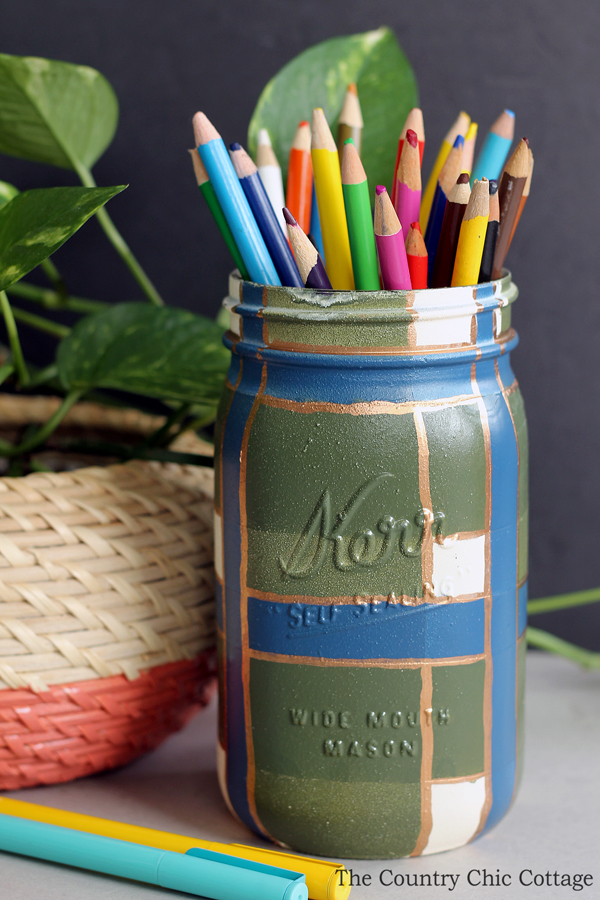 You can enjoy your plaid painted mason jar anywhere in your home. I am using it to store colored pencils. If you love that basket planter, you can see more about how to make that here. I hope y'all enjoyed this DIY project and will give it a try for yourself!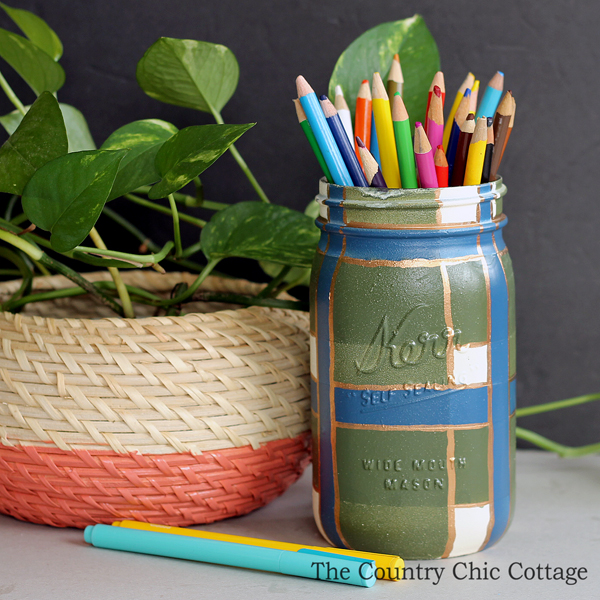 A Year of Jar Crafts
Sign up for our email list to get a FREE book with an entire year of jar crafts! 12 months, 12 crafts, tons of fun!