Finish off your holiday with these free printable funny Christmas gift tags as well as some last-minute gifts. You can finish your shopping and print some cute tags for free. Tie them onto your packages and you will be ready to exchange gifts in no time at all! Don't let these last few days stress you out….we are here to help! After all, you deserve to have an amazing holiday season! So, grab our printable and finish up your holiday wrapping in no time at all.
This was first published on December 15, 2017, however, I am republishing with more information.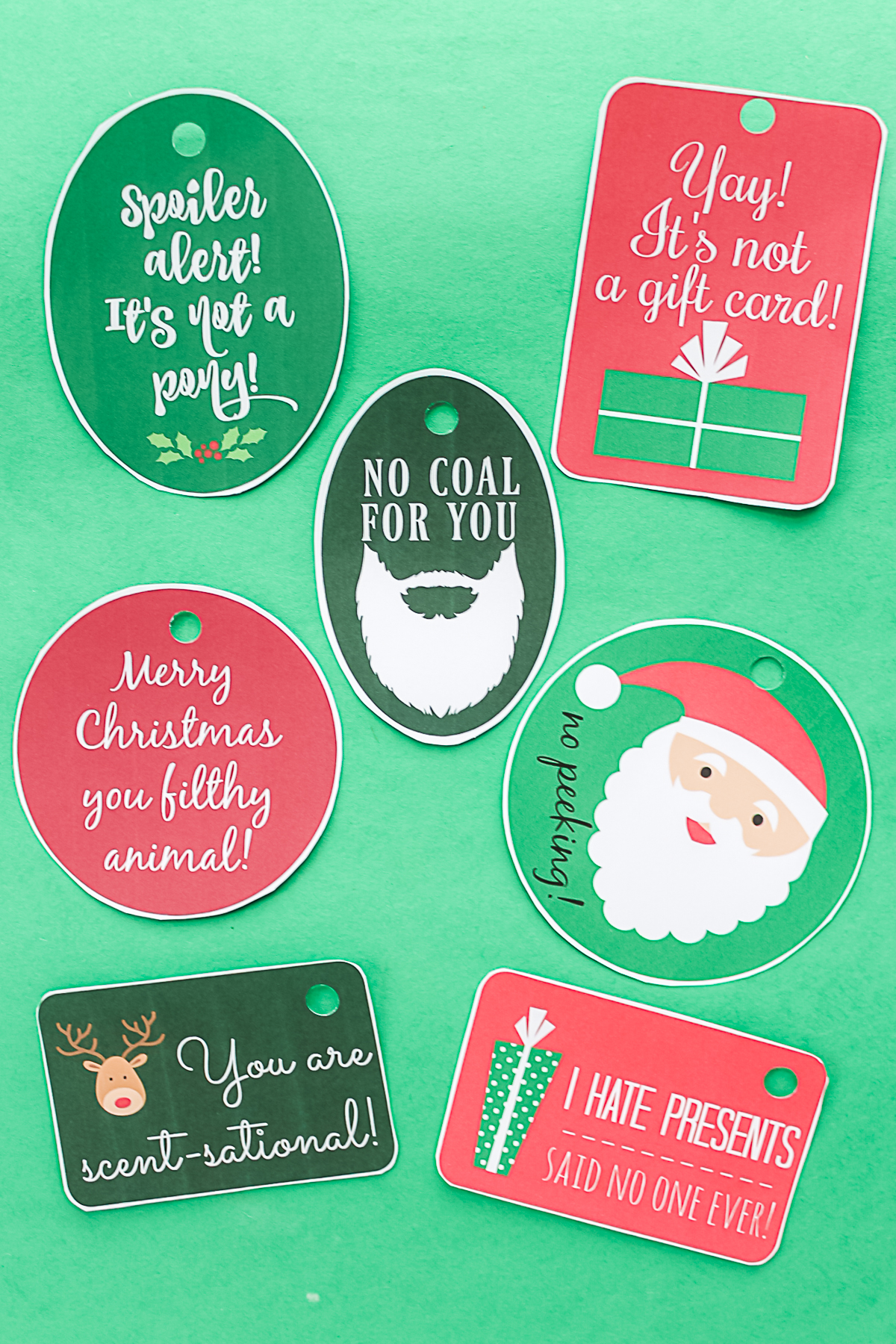 Start by making a list to get your holiday shopping organized. Who are you going to give gifts to? Do you have any of those purchased already? Mark those off. Then start brainstorming for gifts for each of the people left on your list. What would they like to receive? Does that fit in your budget? Take some time to really consider something they will love but will not break your finances in the process. You may even consider gifting some handmade gifts. Once you have some ideas, it is time to buy or make those presents! But once you have them, you will need to wrap them. Don't worry! I have you covered there as well! Just keep reading.
Funny Christmas Gift Tags
Now that you have the perfect gift (yes Santa will be proud!), you just need to add a special gift tag. We have those for you as well! I told you this was a one-stop-shop for finishing off your holiday. You are going to love these funny Christmas tags and the little something they add to your gifts. The best part is that you can print as many as you would like for free right at home. Now that sounds like an amazing budget-friendly holiday idea!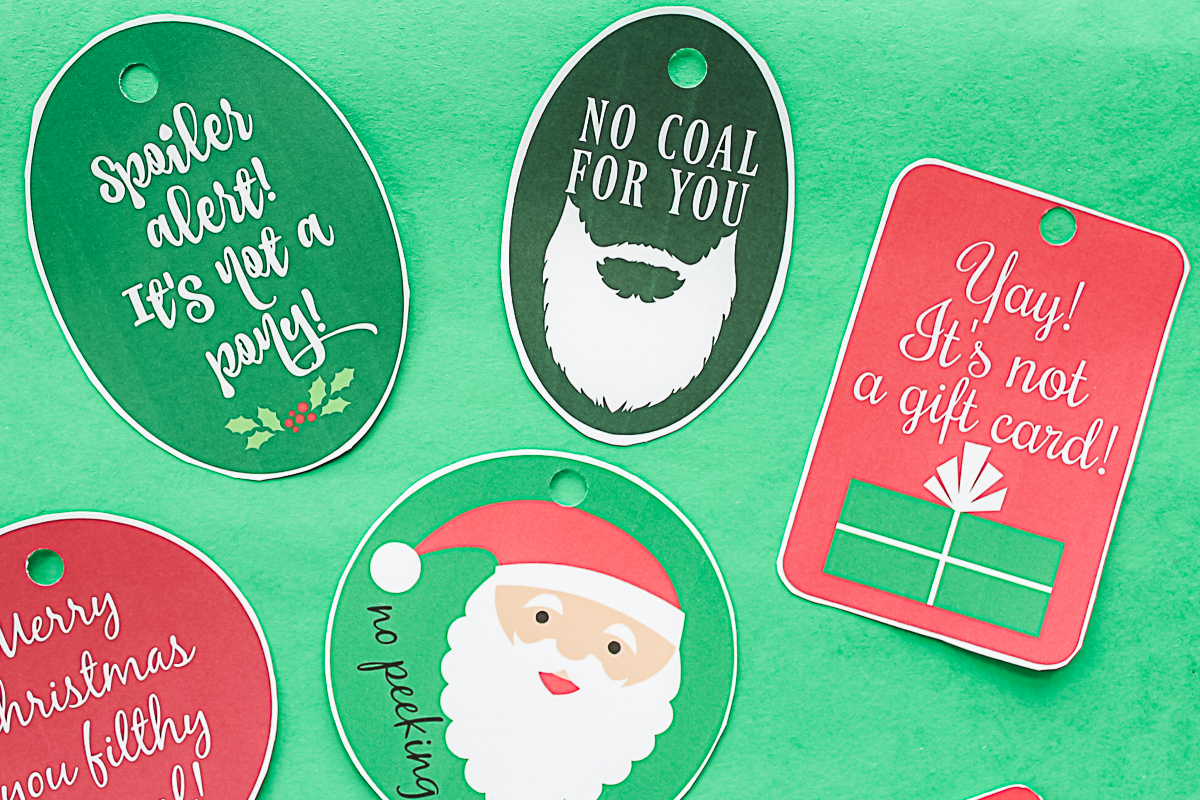 How to Print These Funny Christmas Tags
First, you will need to grab the printable file then I will walk you through using the gift tags in the post below. To get your file, just sign up for the newsletter below and the file will be sent to your email address. Look for a box below that has a picture of the printable that you want to download and add in your information. If you already get the newsletter, just add in your information again as you will not be signed up for anything further. Once you have signed up, check your email to get your file and start printing your own funny Christmas gift tags right at home.
How to Use These Funny Christmas Gift Tags
Now that you have the file from the directions above, it is time to print it. I like to use my home printer and white card stock. I recommend using best quality print settings to print things like this so they look a bit more professional. The white cardstock will also make them look like store-bought tags. Then just cut them out with scissors and punch a hole in each one.
You can write who the gift is for as well as from on the back of each tag and use a ribbon to tie it on your gift. These funny gift tags are perfect for every present under the tree.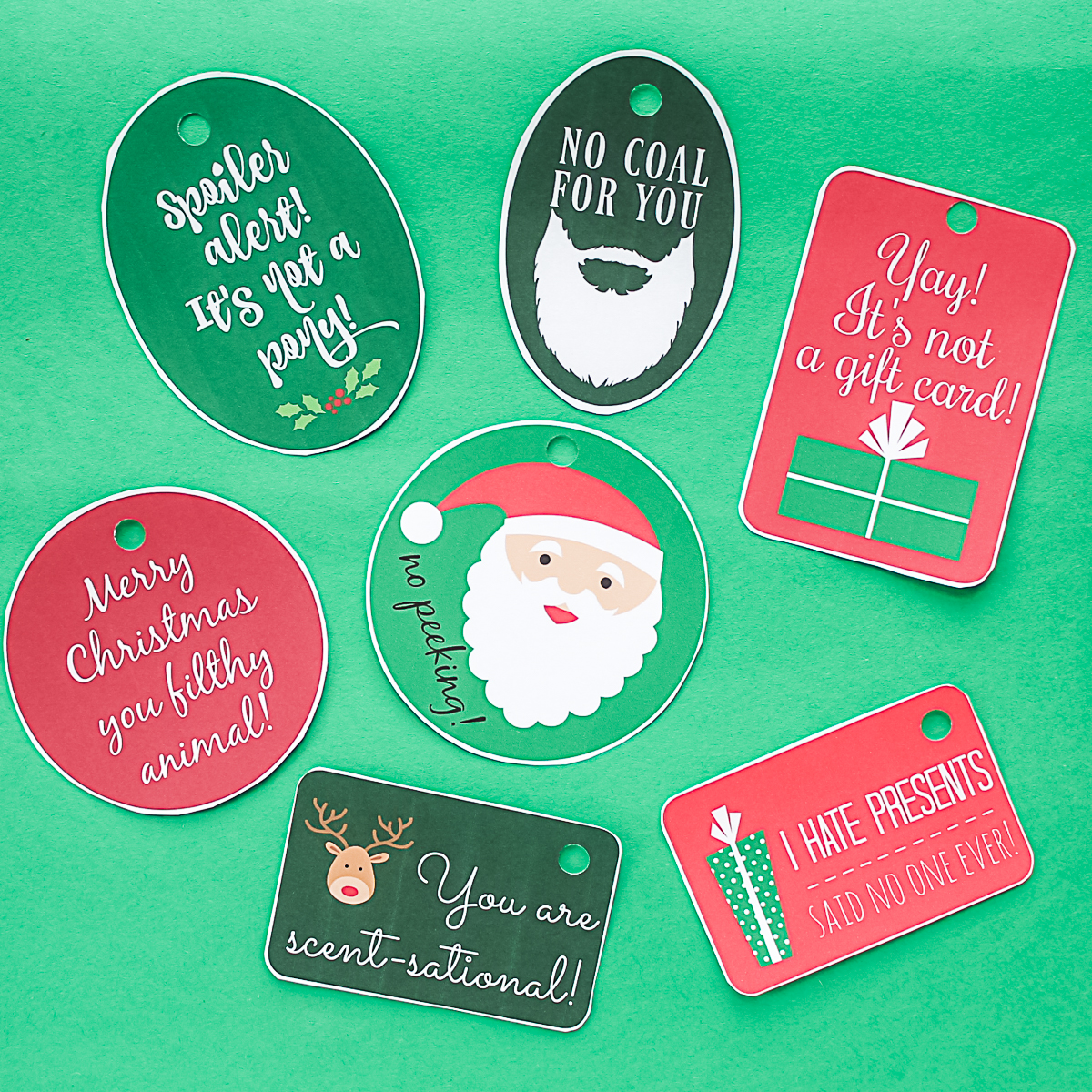 The holidays are fast approaching, but you can enter into next week stress-free. Make your gift-giving now and start checking it off. Then print a few copies of our printable funny Christmas gift tags. You will love getting your holiday shopping done and adding all of those presents under your tree.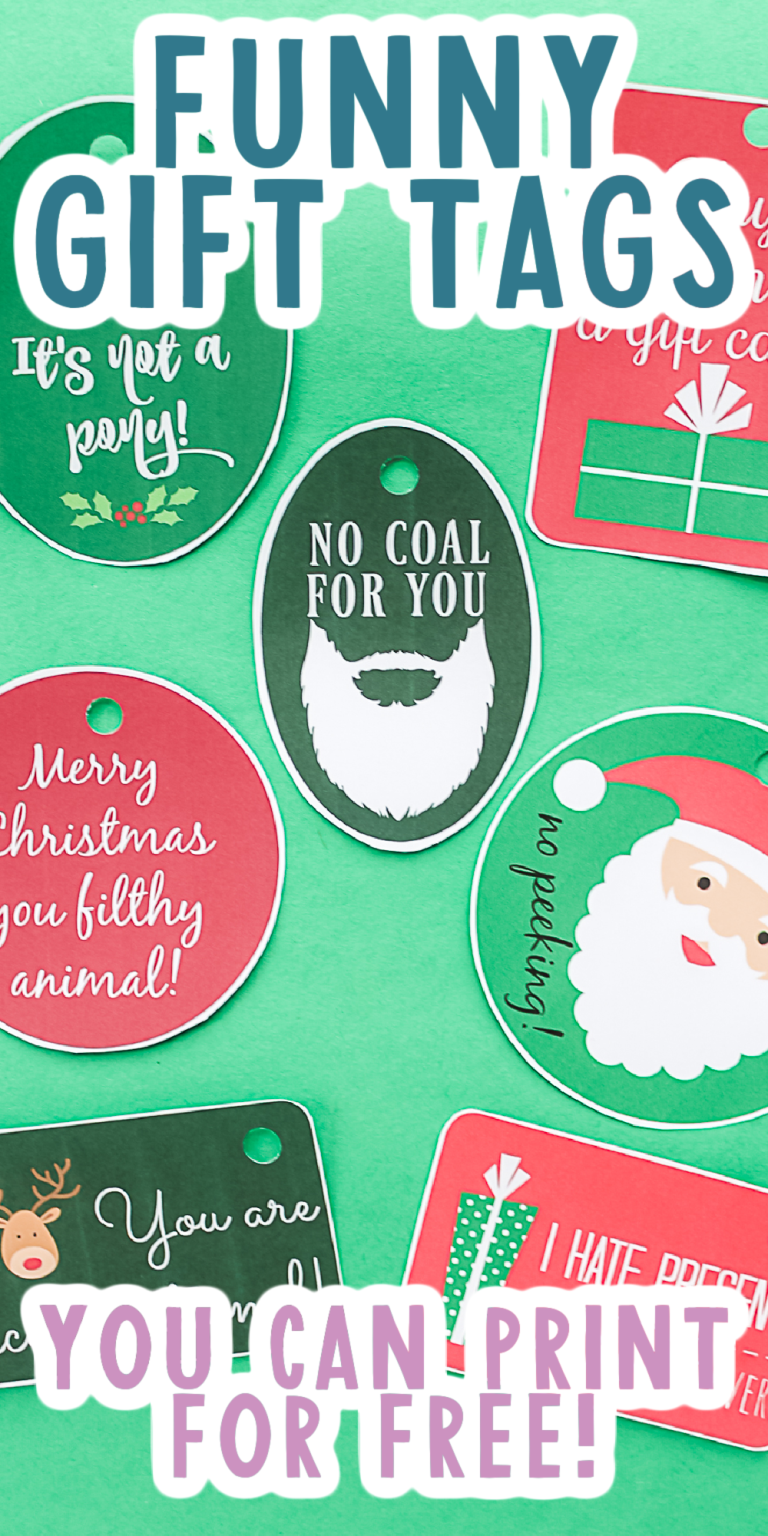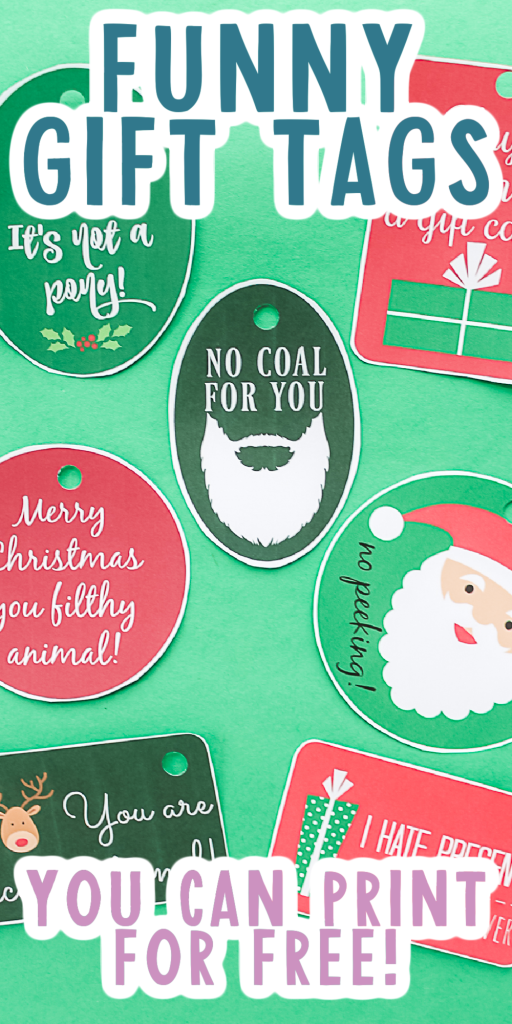 Love this and want more holiday ideas? Try the links below as well!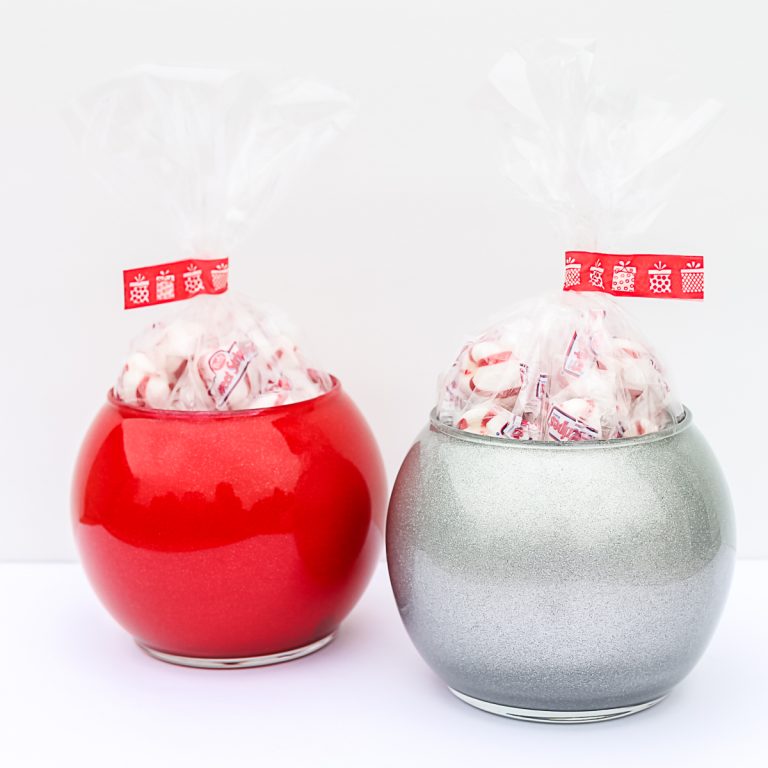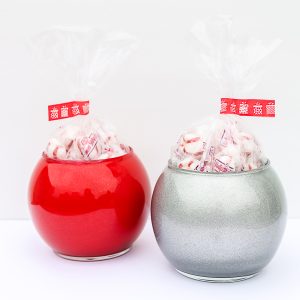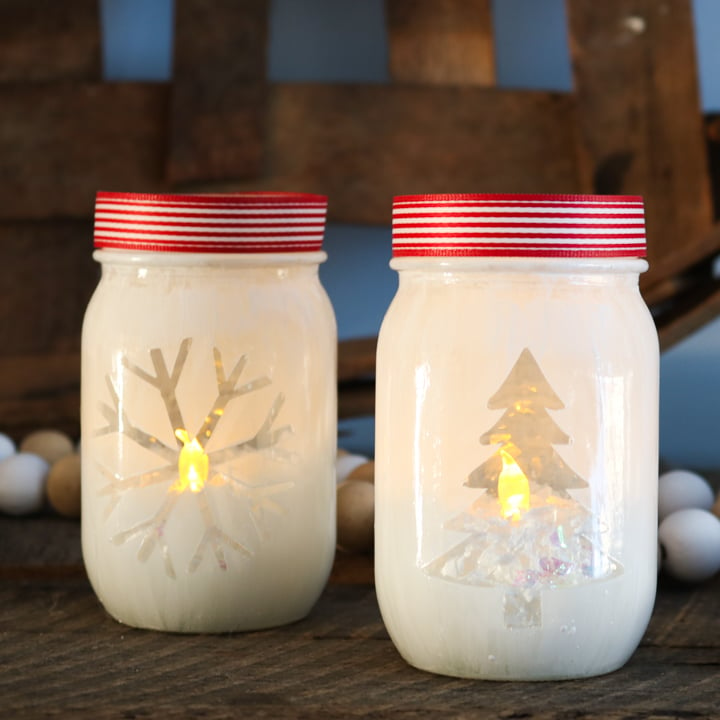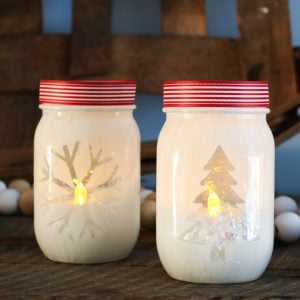 Christmas Mason Jar Candles
Grab your Cricut machine and make these candle holders for the holidays!
Read More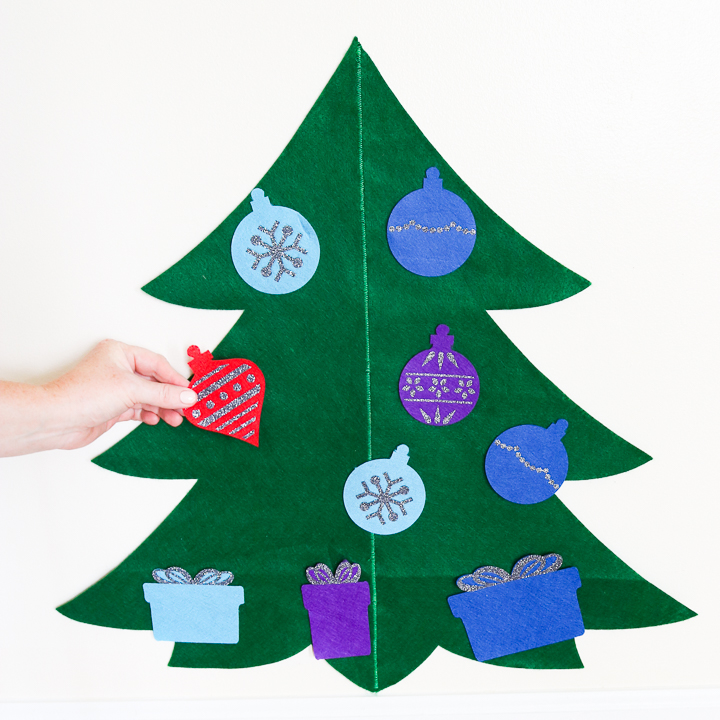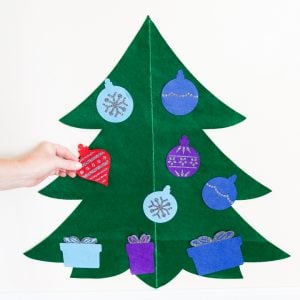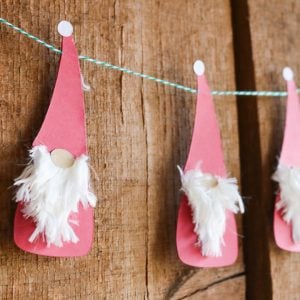 How to Make a Christmas Gnome Banner
Use our FREE gnome SVG file to create this adorable Christmas Gnome banner with your Cricut! This simple Cricut project is perfect for DIY Christmas decor.
Read More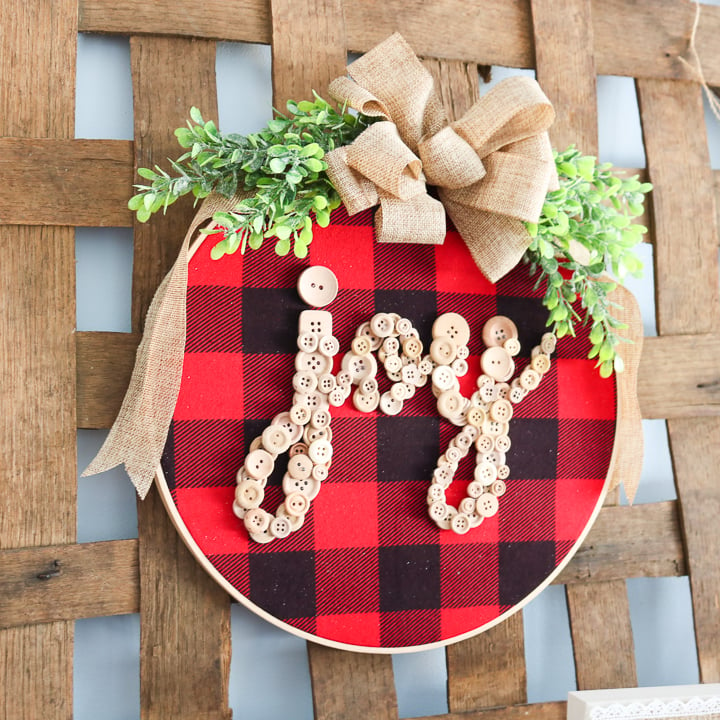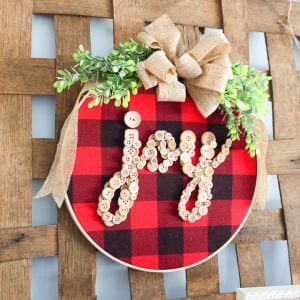 Embroidery Hoop Wreath for Christmas
Use our step by step instructions to make your own embroidery hoop art for the holidays.
Read More