Have you ever wanted to do a test on sublimation vs. HTV? Which would last the longest? Does a printable HTV last as long as regular HTV? Well, I thought I would test a bunch of products all in one epic test to see which heat transfer product is the best. Find out below which you should be using on all of your fabric crafts!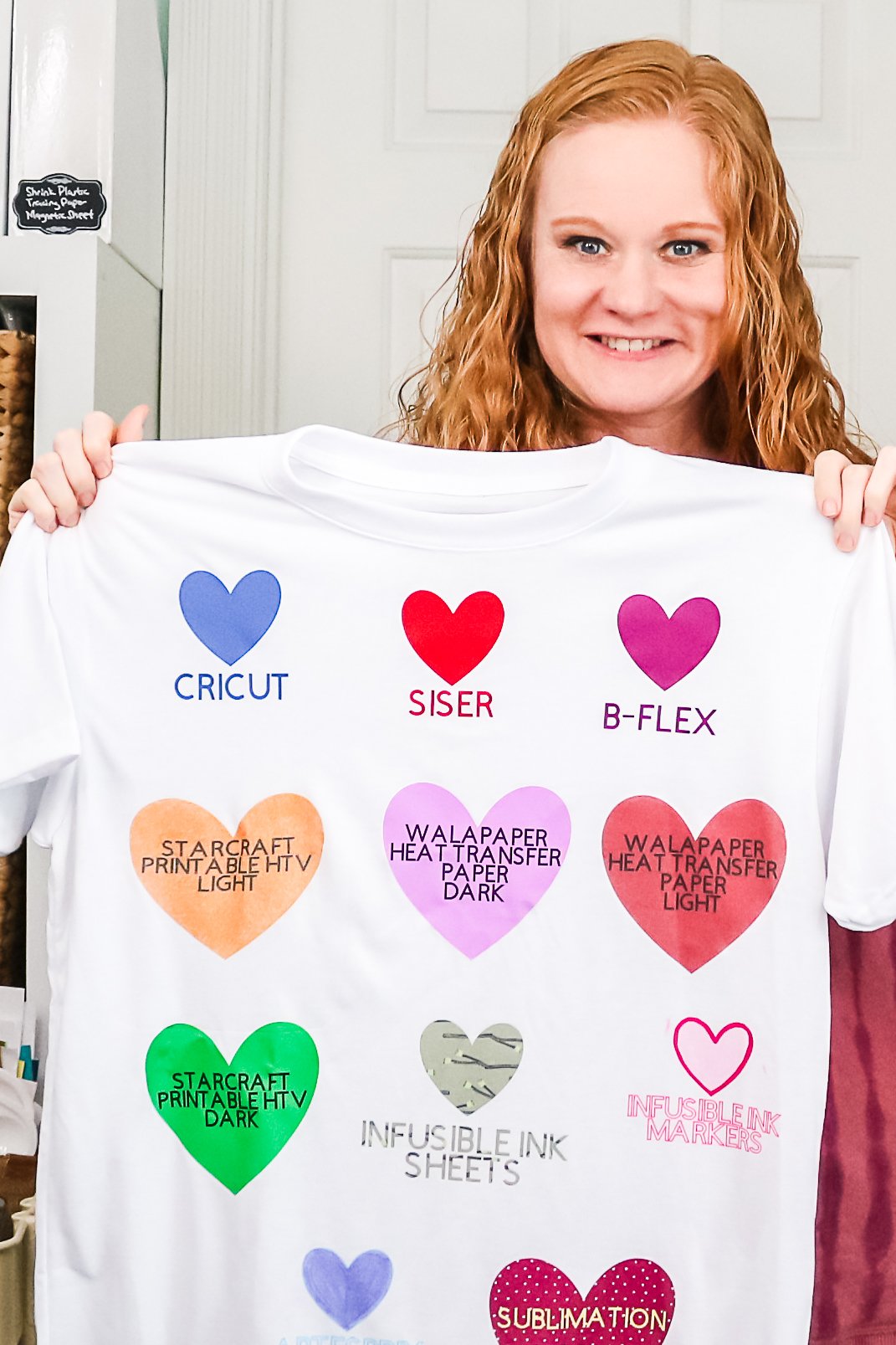 Sublimation vs. HTV
Do you just want to watch a video with all of my information and tests? Just click play below to see how I set up the tests and see visual results throughout the 35 wash cycles.
Can't watch the video or missed some of the information? You can also follow along below as I walk through my process.
Materials Tested:
Other Supplies Needed: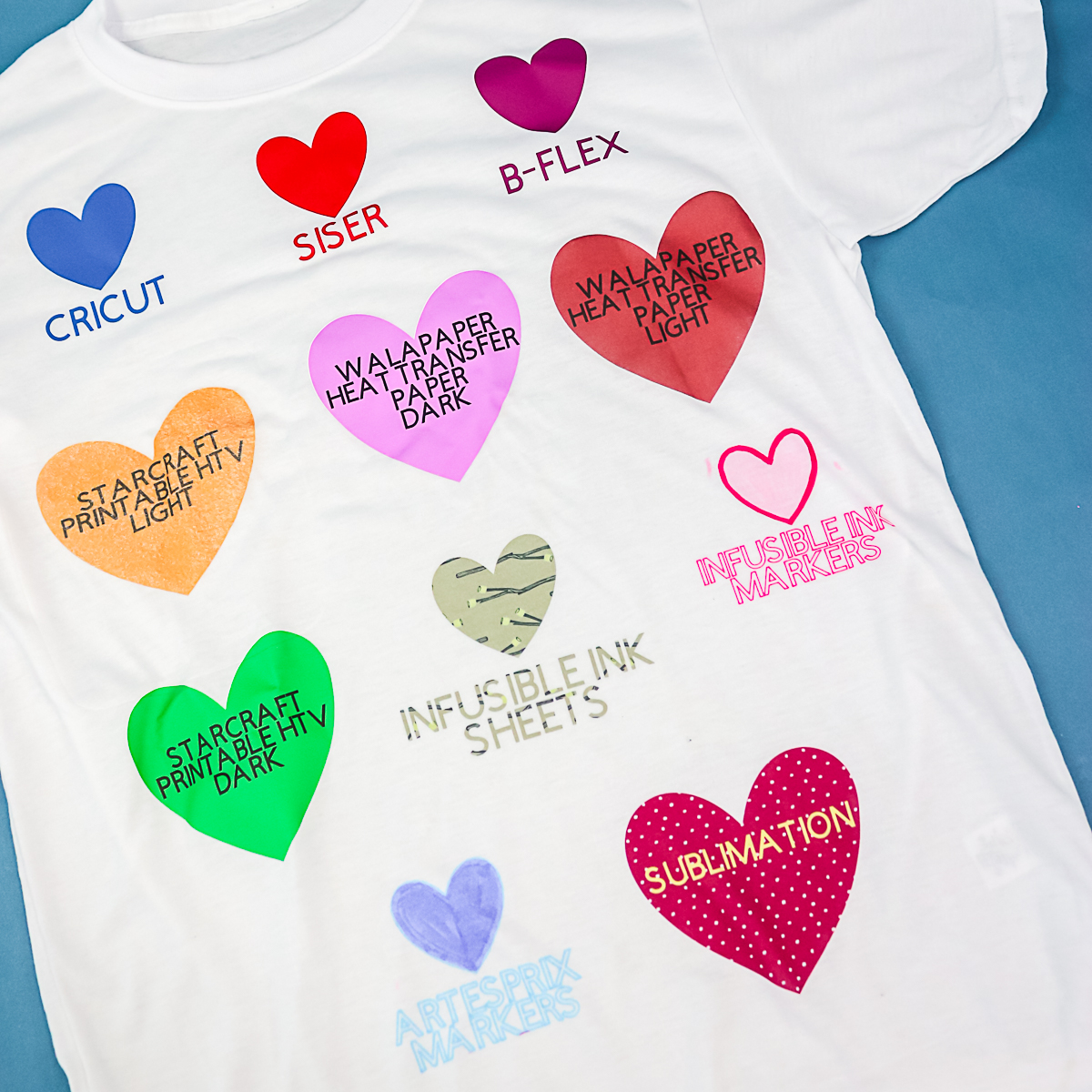 Test Procedure:
Now let's talk about how I am going to test all of these materials.
I cut each material on my Cricut machine in a similar size and shape along with the name of the material so I would be able to tell them apart once placed on the shirt. In the case of the markers, I drew the design with my Cricut then filled in manually with markers.
I then weeded all of my designs so I was left with a stack of materials ready to add to a shirt.
I applied the designs to my shirt individually with an EasyPress so that I was able to adjust the temperature and time for each of the different materials. Please note that I am applying these materials to two shirts that are exactly the same. That way I can wash one and keep one unwashed for comparison purposes. Also, using an EasyPress was a choice I made to keep the application of so many materials easy and to make this test more accessible.
I was left with two shirts that had a BUNCH of materials on them and they were ready for the wash. I started washing these shirts several times and noting any changes after each cycle. You can see all of my findings below. The wash cycles were all with the shirt inside out and with cold water. I hung the shirt to dry 30 of the times and threw it in the dryer 5 times to see if that had any effect.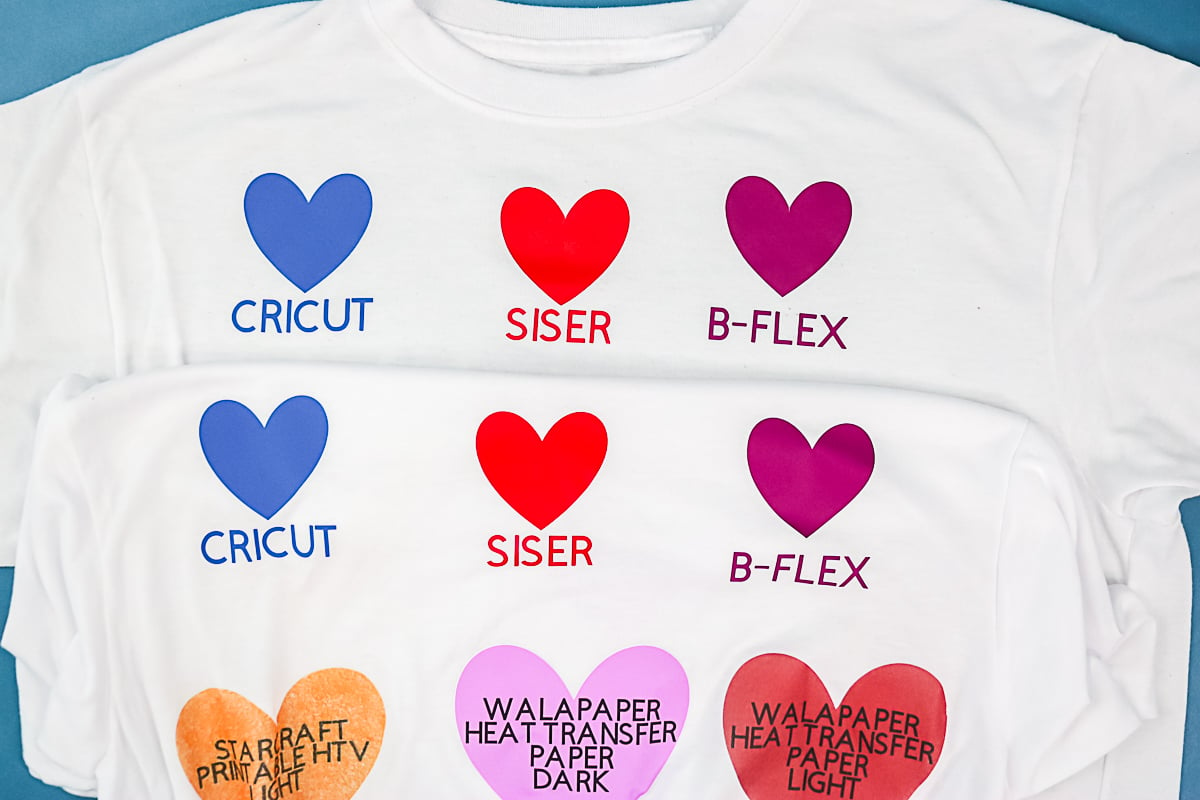 Test Results
Here are the results of each of the products that I applied to my shirt:
This one surprised me by being the HTV product that lasted the longest. After 35 washes, it was just beginning to crack at the top of the heart and get maybe one small bubble in it. Otherwise, it looked great even though the shirt was obviously starting to wear.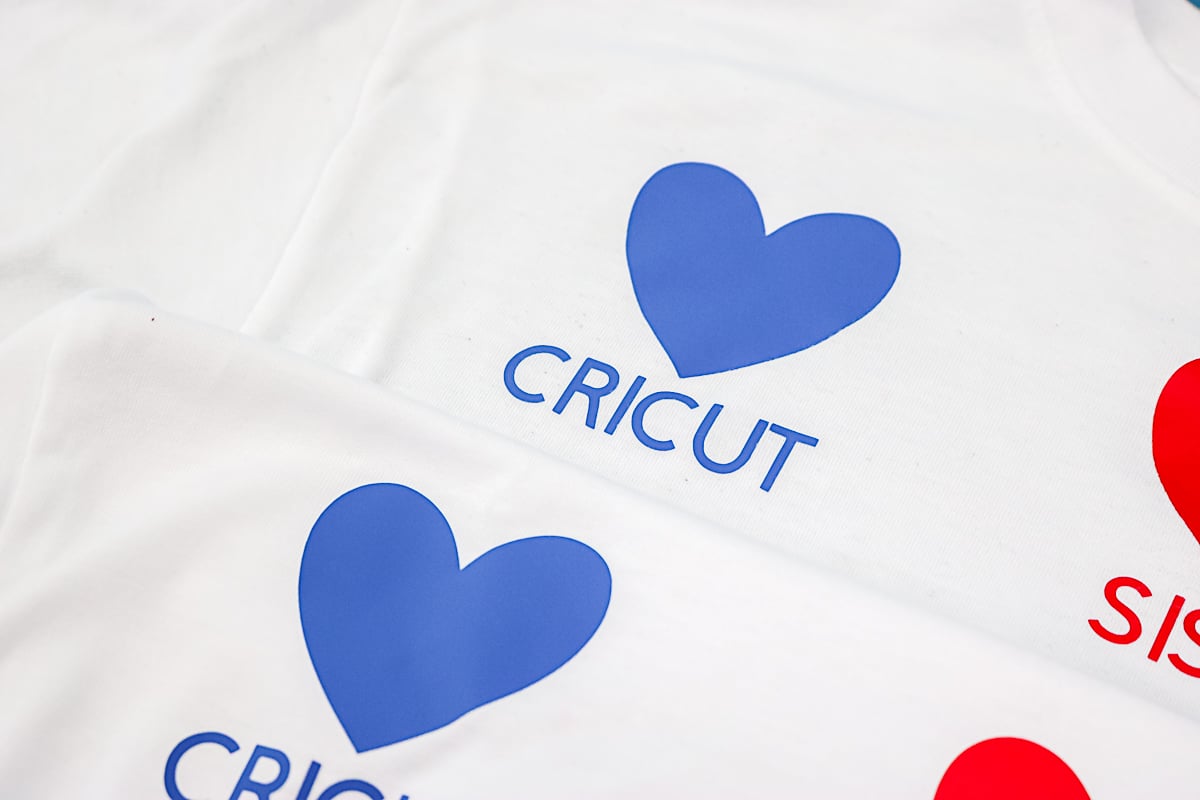 This HTV failed first. After the 35 washes, there was significant bubbling under the HTV and it was really starting to look bad. I would say this one starts to fail around 24 to 25 wash cycles.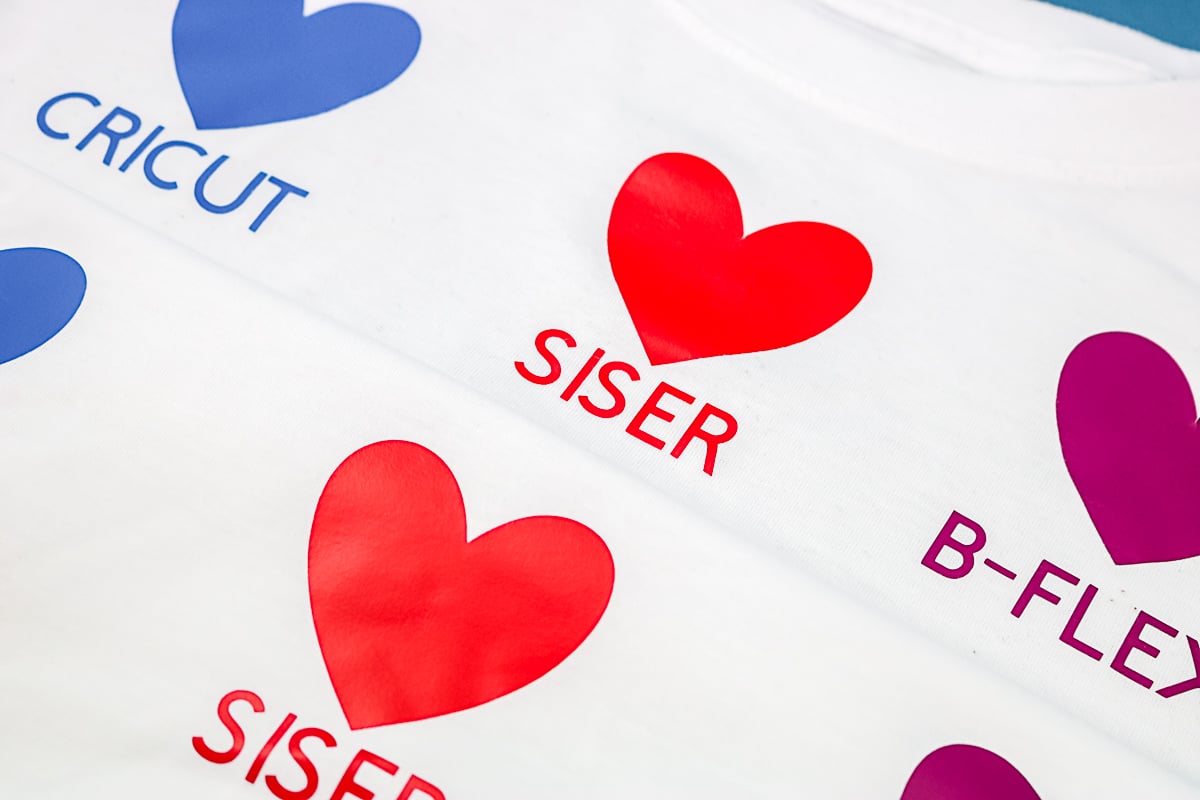 The BFlex was somewhere in between the Cricut and the Siser. It did really crack at the top where the heart was cut, however. I would say it would be deemed a failure around 27 washes.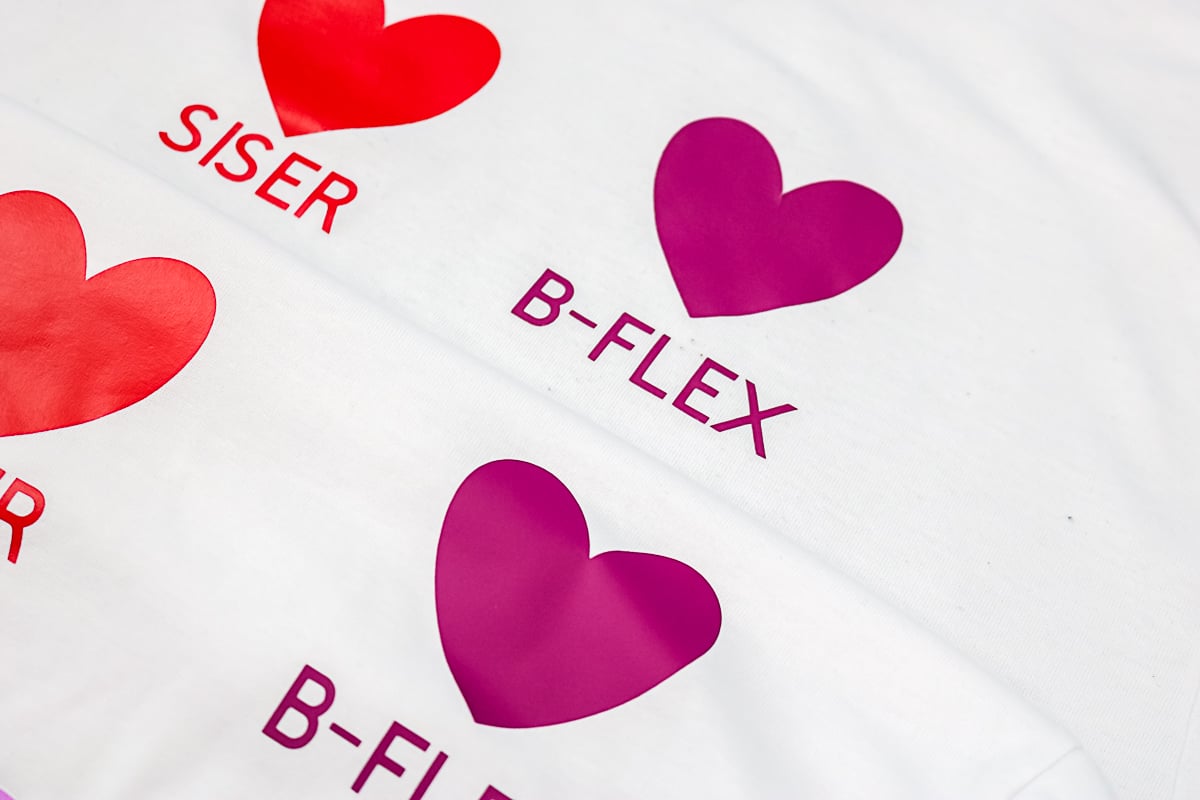 I didn't like this version of printable HTV when I tested it the first time, however, I had several people say they like it. Once again, the application was not good from the start. I do not recommend this version for shirts at all.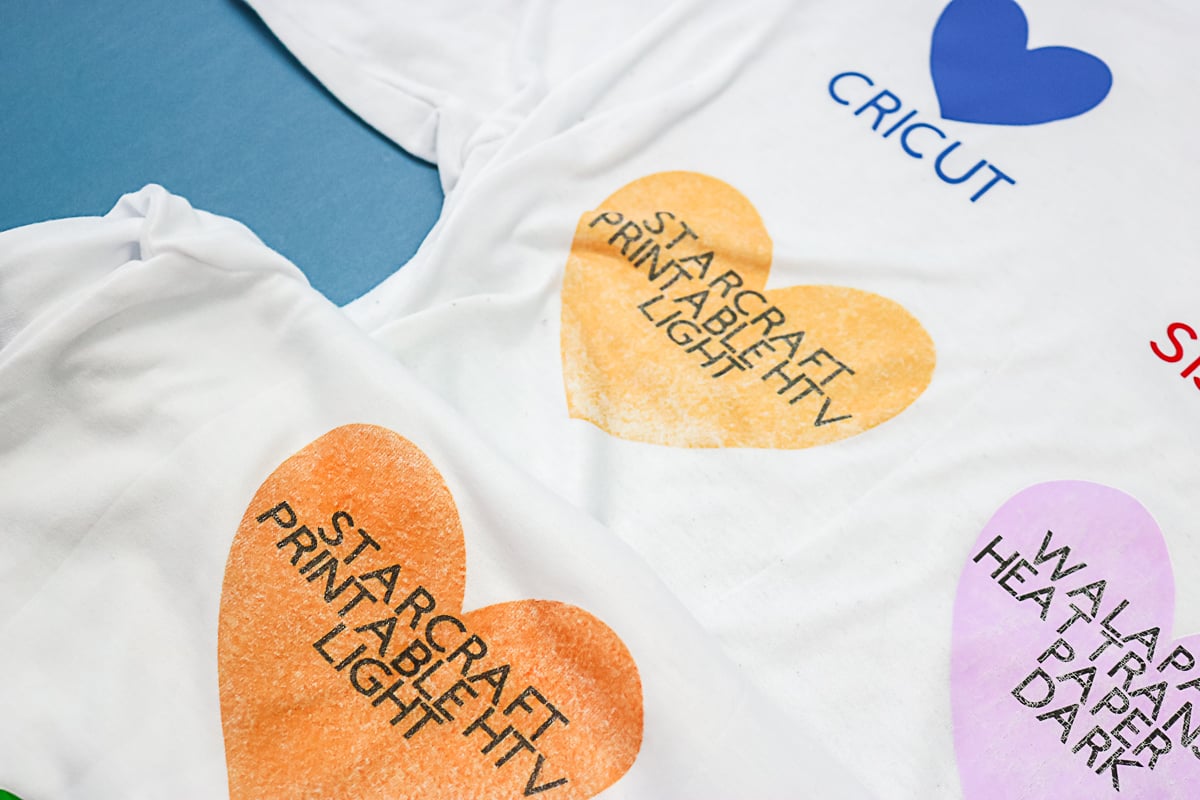 This is the printable HTV that I use on all fabrics (light or dark). It worked the best out of all of the printable products that I tested but it still had significant cracking around wash 13 or 14.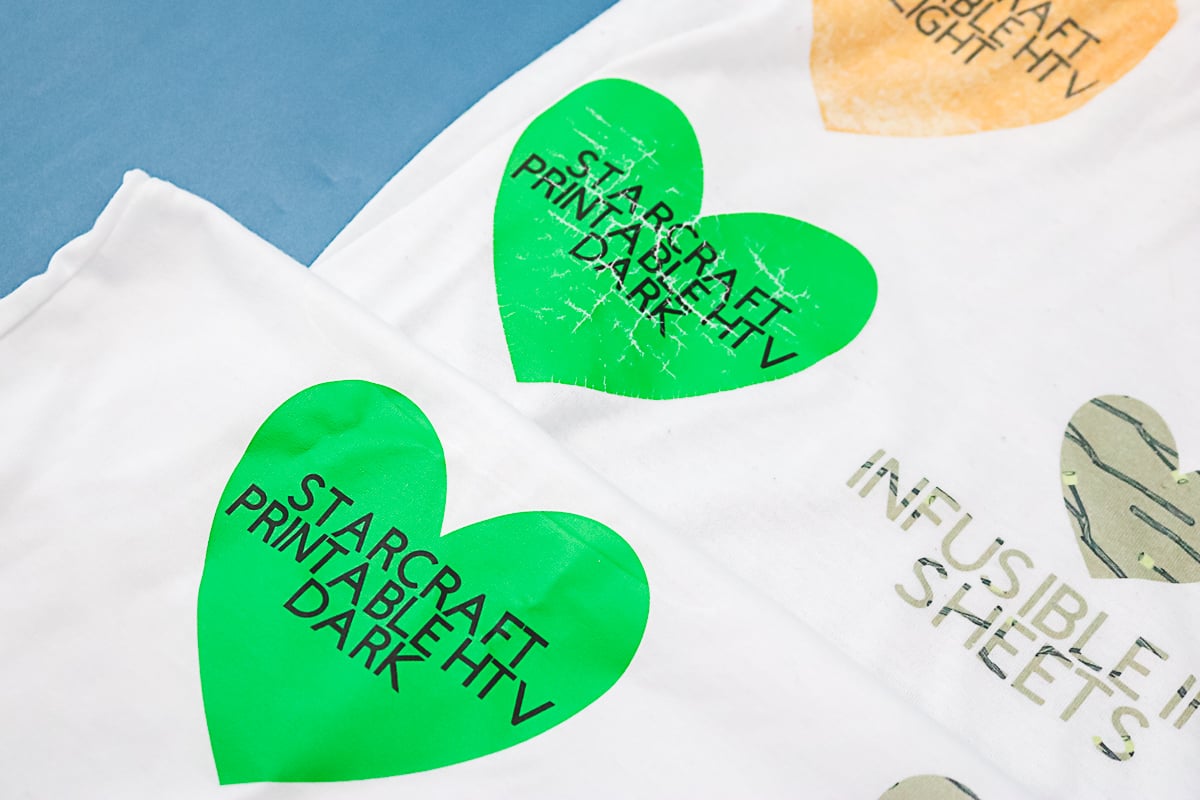 These heat transfer papers are really only good for around 3 washes. After that, they start to really degrade. I would only recommend them if you need a shirt to wear a few times.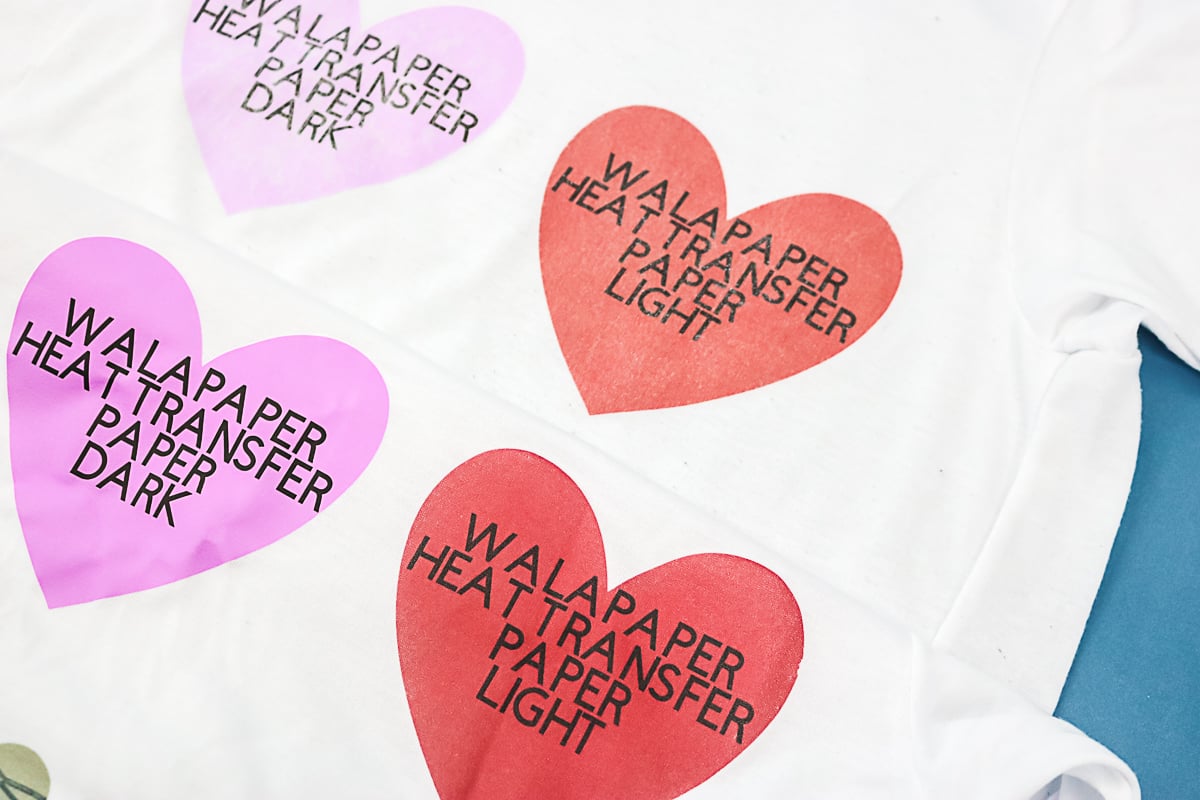 Once again, this is similar to the light version above. These do not last very long and are more for temporary applications when you need a quick shirt that you won't need to wear many times.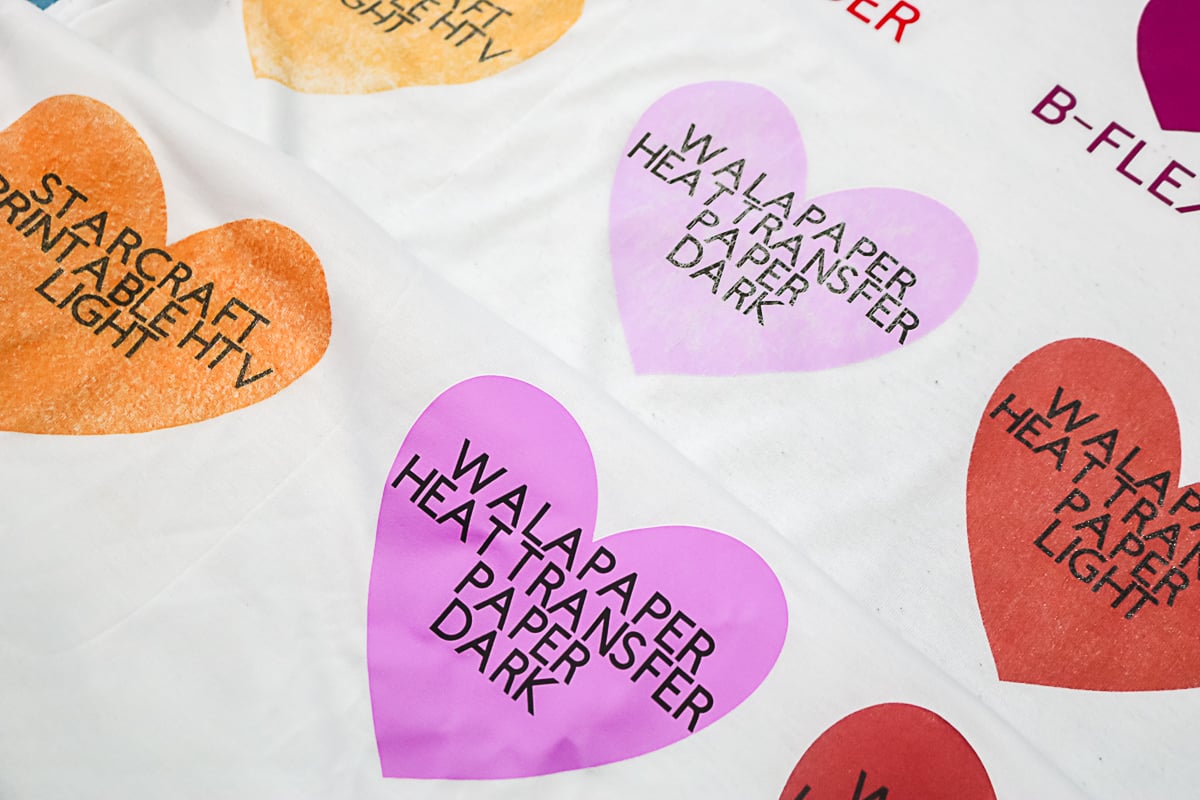 All of the sublimation options performed equally well. After 35 washes, there wasn't any difference that could be noted. So no fading, no cracking, and no wear. Seriously, this stuff is the ultimate way to make shirts!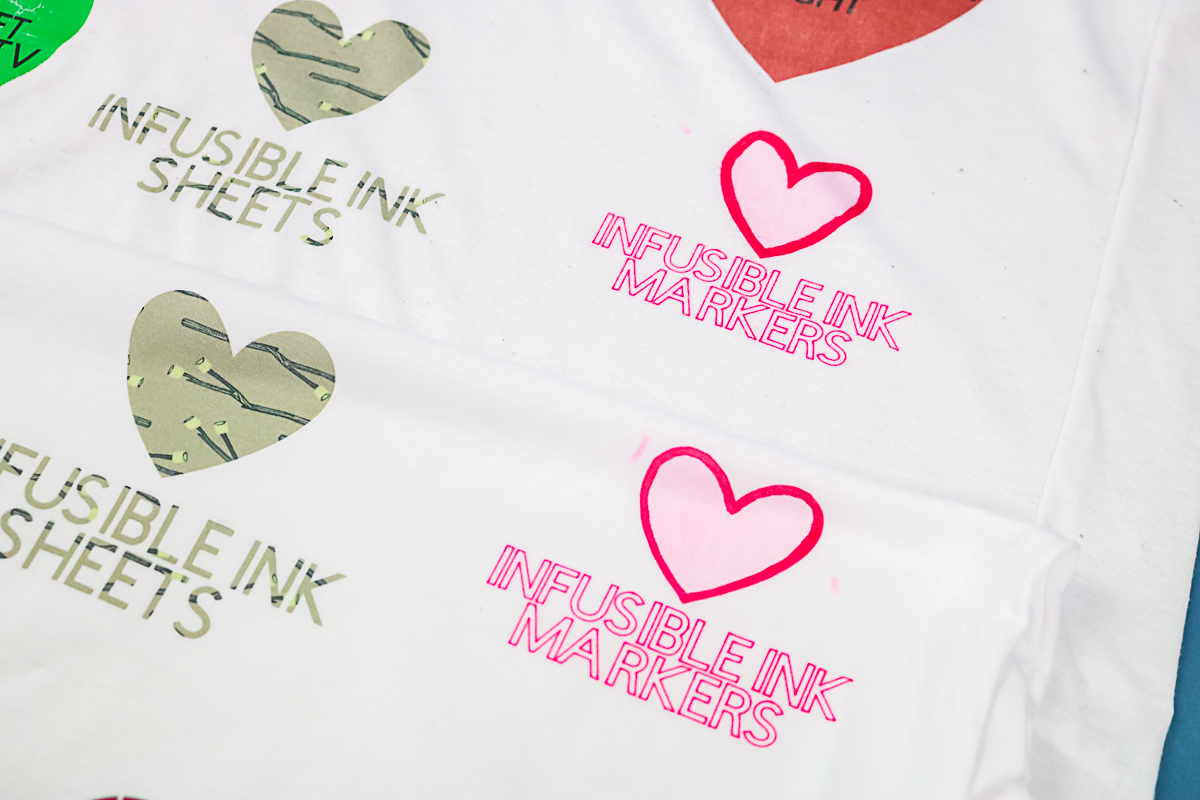 I don't feel like any of these methods were any better than any other. So, if you have a sublimation printer or a Cricut machine or can draw with markers, you should be able to make some shirts that will last a really long time.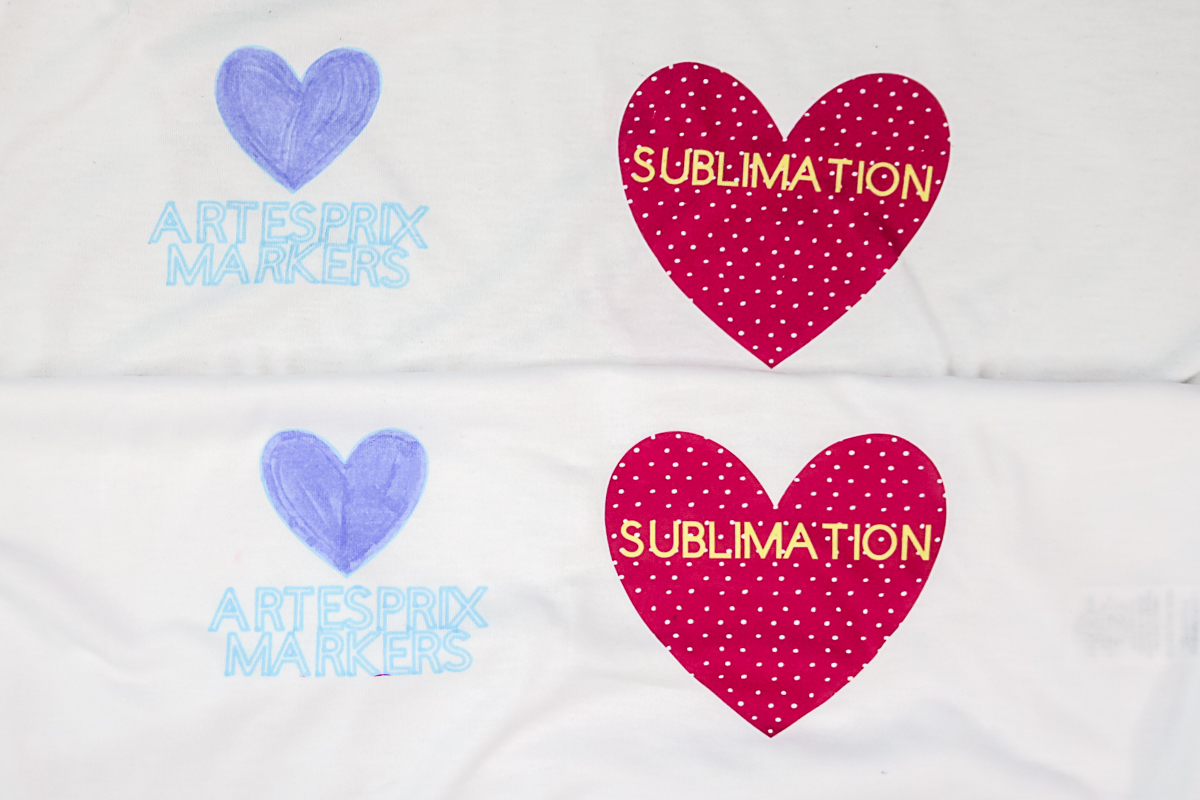 Which heat transfer product should you use?
So, now that we have taken a look at sublimation vs. HTV, what should you use for your crafts? If you can use a shirt that is at least 75% polyester, I would go with sublimation, Infusible Ink, or Artesprix markers. If you need a cotton shirt, then I would go with Cricut HTV first or BFlex second. Need a printable product and only have an inkjet printer? Try Starcraft Printable HTV for dark fabrics no matter what color your fabric is.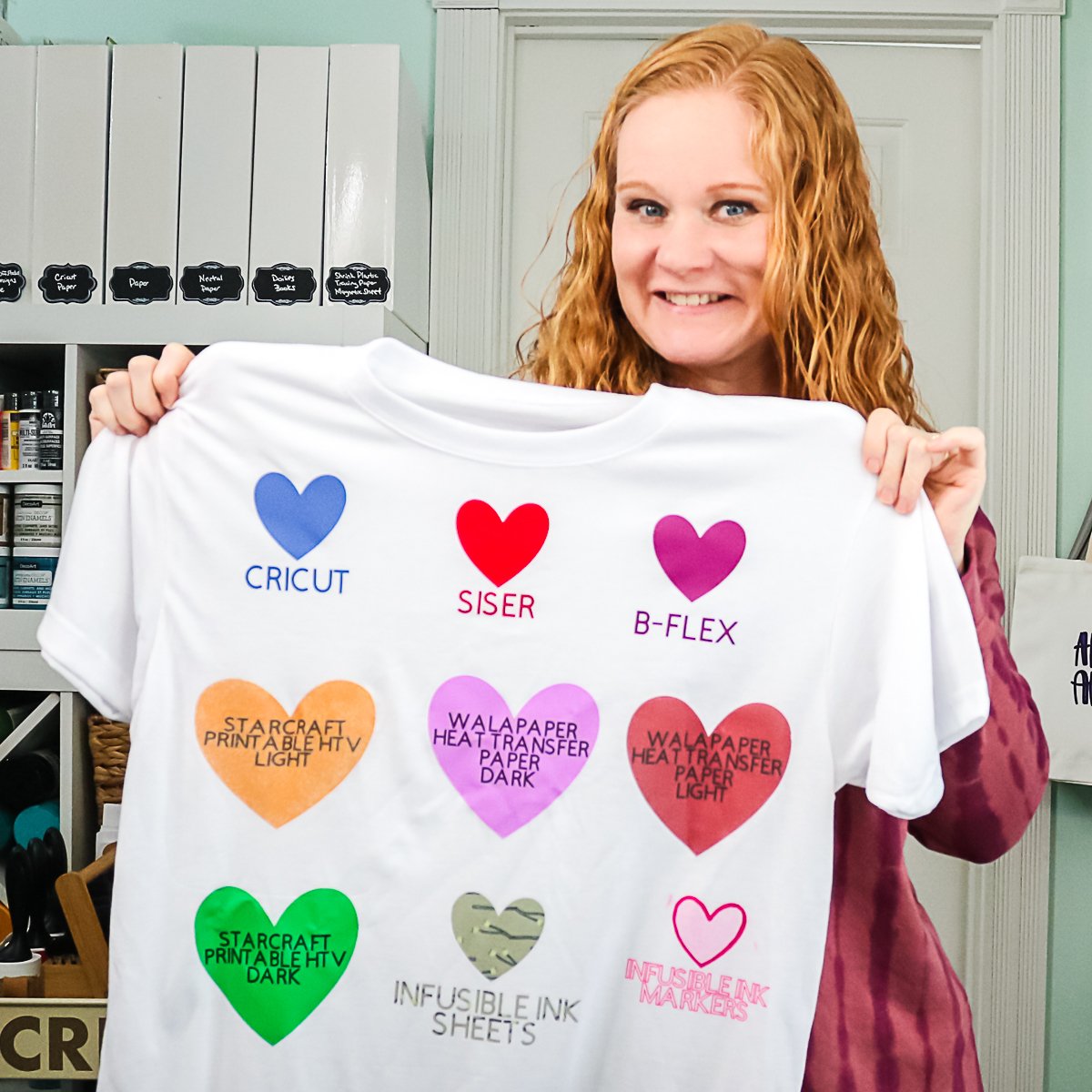 I hope this comparison helps you decide which material will work best for your craft projects. It took me a while to make this sublimation vs. HTV comparison post but I think it was well worth it. Some of the results even surprised me!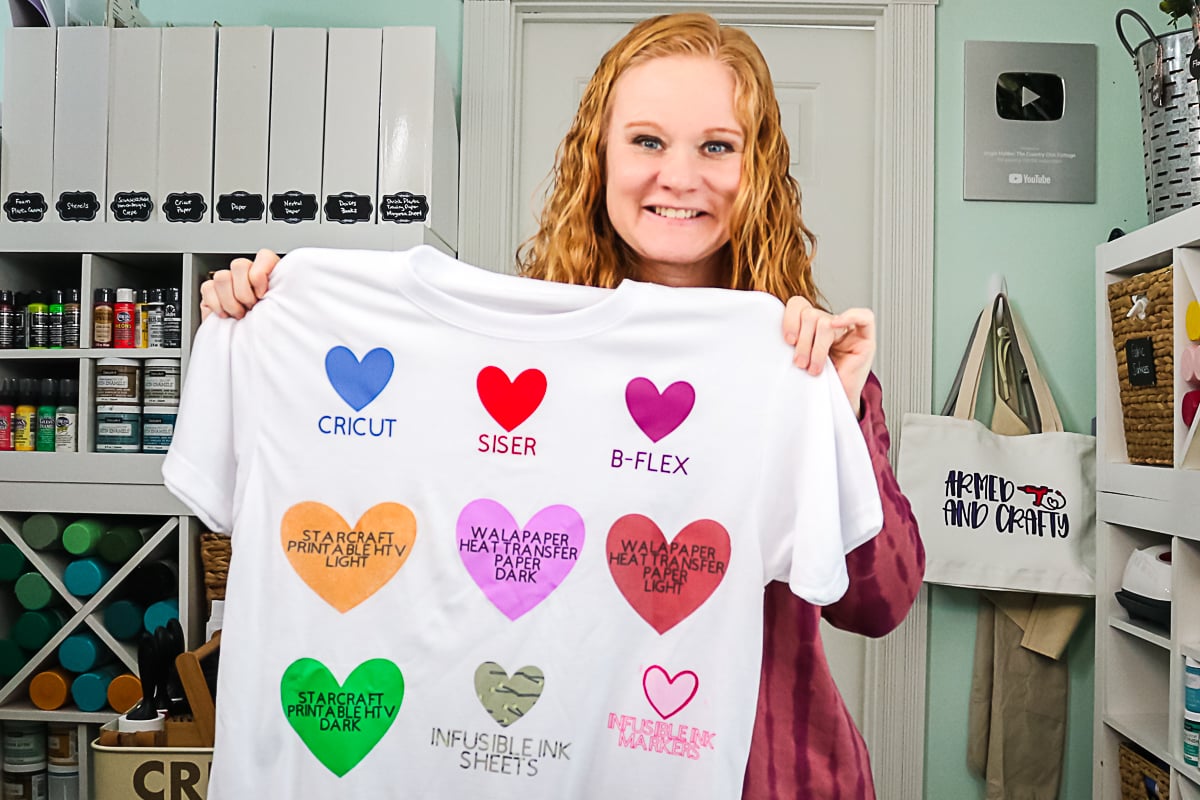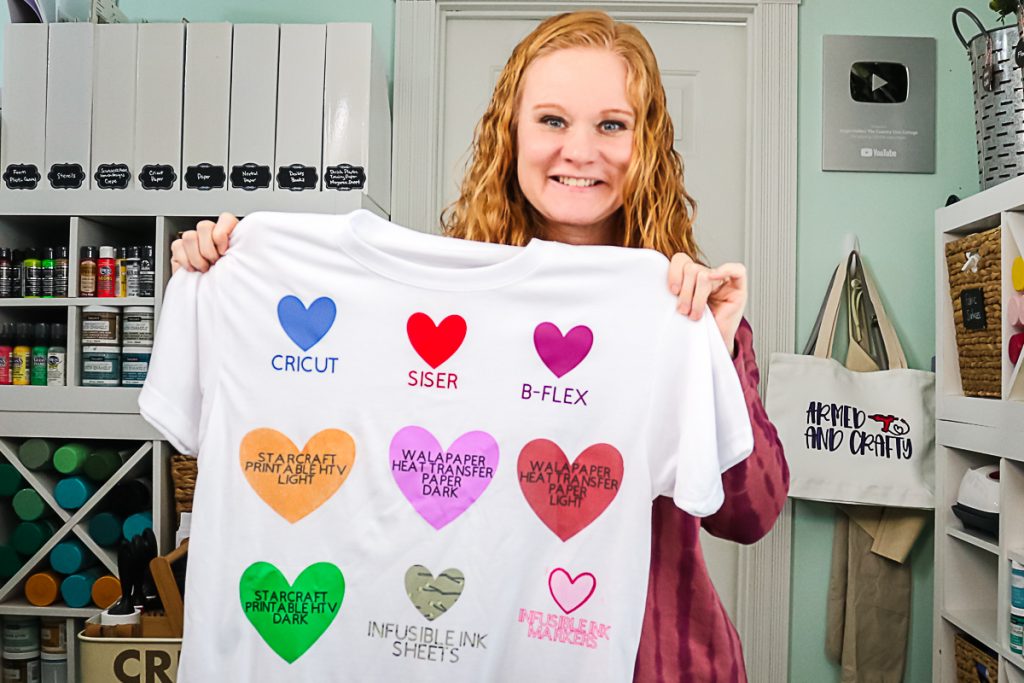 So, even if you are an experienced crafter, you may be surprised at how these heat transfer materials perform over a long period of time. I have some more products lined up for some future tests as well so be sure to stay tuned. If you love this sublimation vs HTV comparison, you will love those future posts as well!
Love this post and want more ideas? Try the links below as well!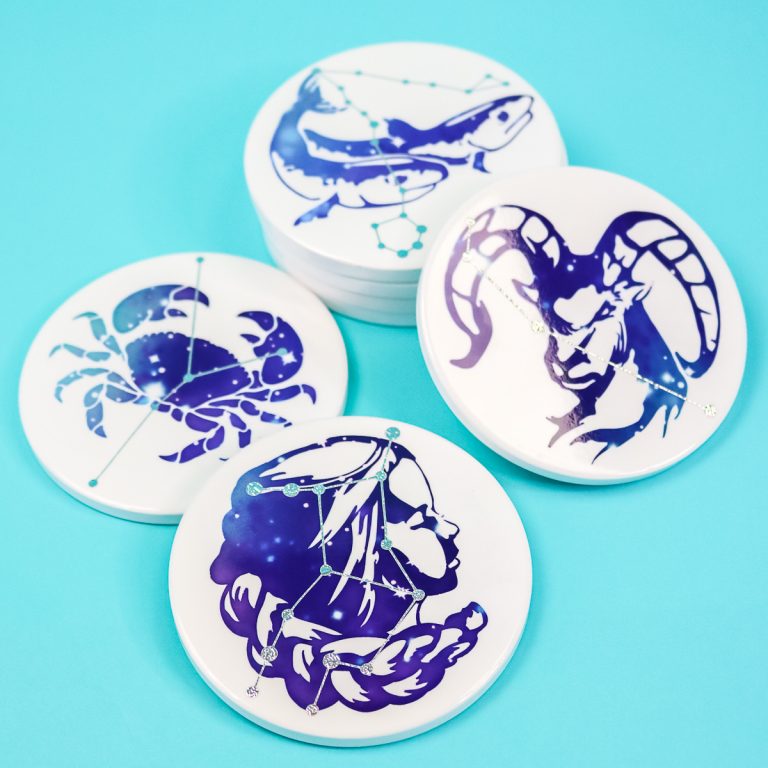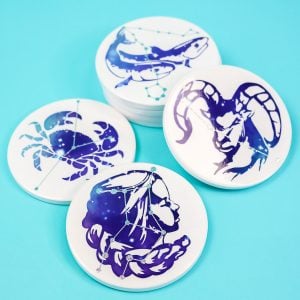 Infusible Ink Coasters with Constellations
Make this constellation craft with Cricut Infusible Ink and use in your home or give as a gift.
Read More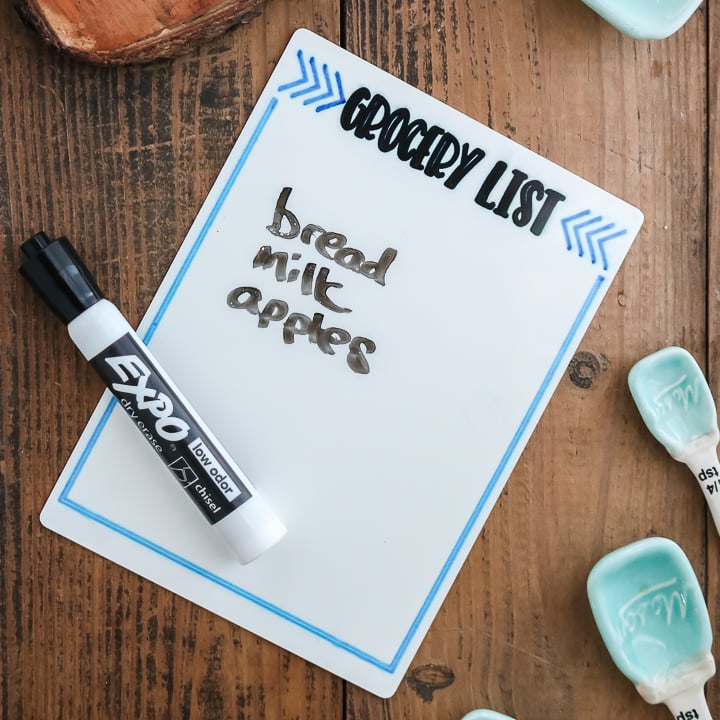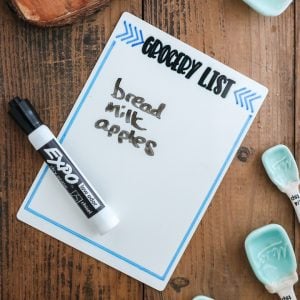 Grocery List Board with a Free Kitchen SVG
Make a dry erase grocery list board with sublimation markers and this organization SVG file.
Read More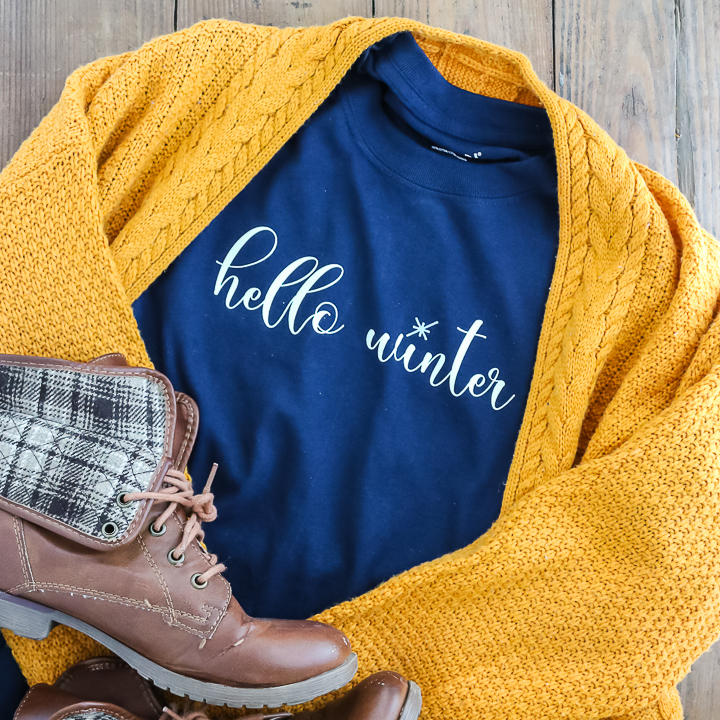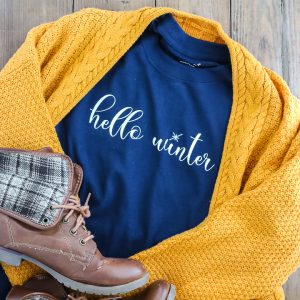 Adding Sublimation on Flocked HTV
Grab your sublimation ink and put it right on top of flocked heat transfer vinyl!
Read More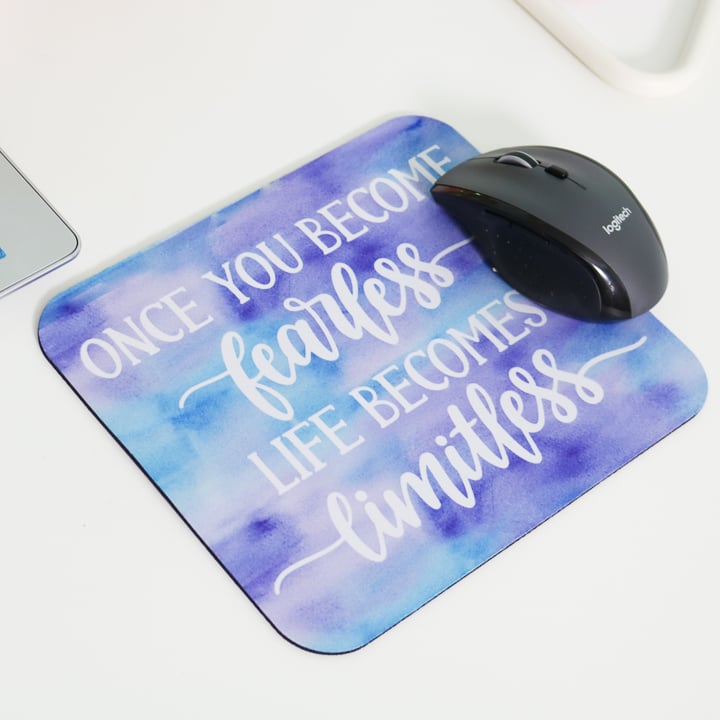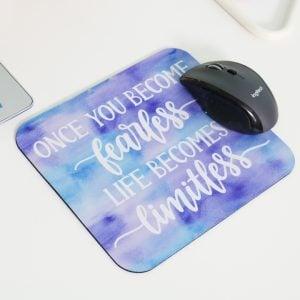 DIY Mouse Pad with Cricut Infusible Ink
This tutorial teaches you everything you need to make your DIY Mouse Pad! Made without cork and ready in just a few simple steps with Cricut Infusible Ink, you can transfer any design you'd like! This tutorial is super easy and requires just a handful of crafty materials that are usually super easy to find.
Read More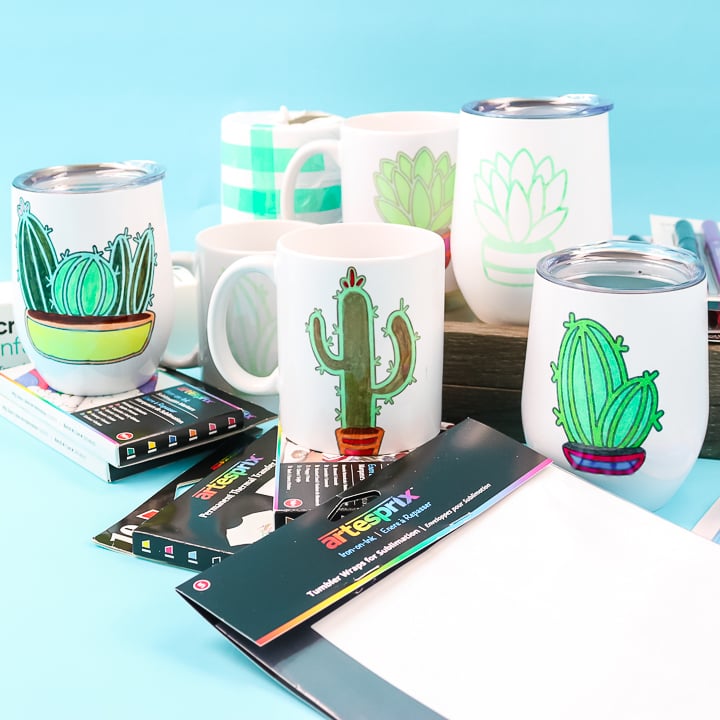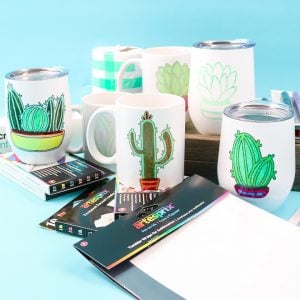 How to Do Sublimation on Mugs in an Oven
Use a small oven to add sublimated ink to mugs and tumblers with our technique and tips.
Read More