There are several ways to make an SVG cut file from a picture. In fact, there are several websites online that are made to do just that. But which is better? Which should you use? How do you use them? I am here to answer all of those questions and so much more. Follow along below and you will be making SVG files from your pictures to use on your Cricut machine.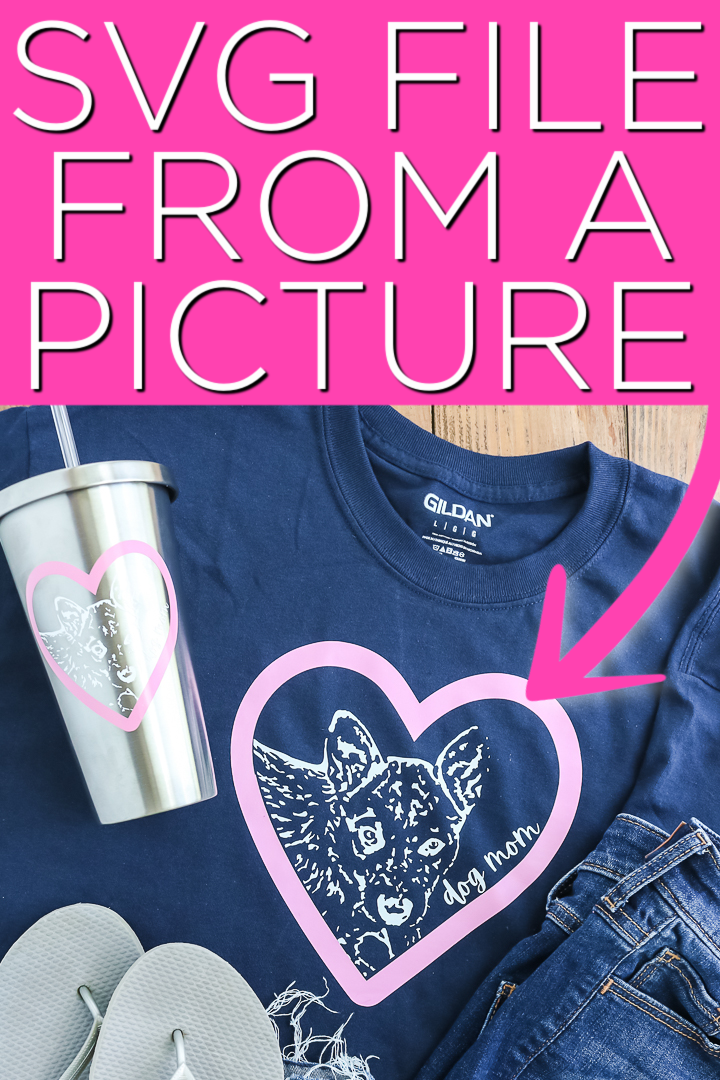 Websites to Make an SVG File
All of the following websites will allow you to make an SVG file from any picture. Some of these are better than others depending on your picture. I am going to walk through each of these in a video so you can see the differences.
All of these websites are free to use and they all offer up a different result. It really depends on the look you are going for when it comes to your project.
How to Convert a Picture to an SVG
On each of these websites, you will need to upload your picture then use the tools to convert it to an SVG file. You can actually watch me use each of the programs in the video below to get an idea as to which you want to use for your project.
You may also need to remove the background from your image and you can do that here. If you need to convert a PNG to a JPG, you can use this website.
Making a Project with Your SVG File
Once you have your picture converted, upload it to your Cricut machine, and make a project. I actually have a couple of projects that I made and am showing you how to make below.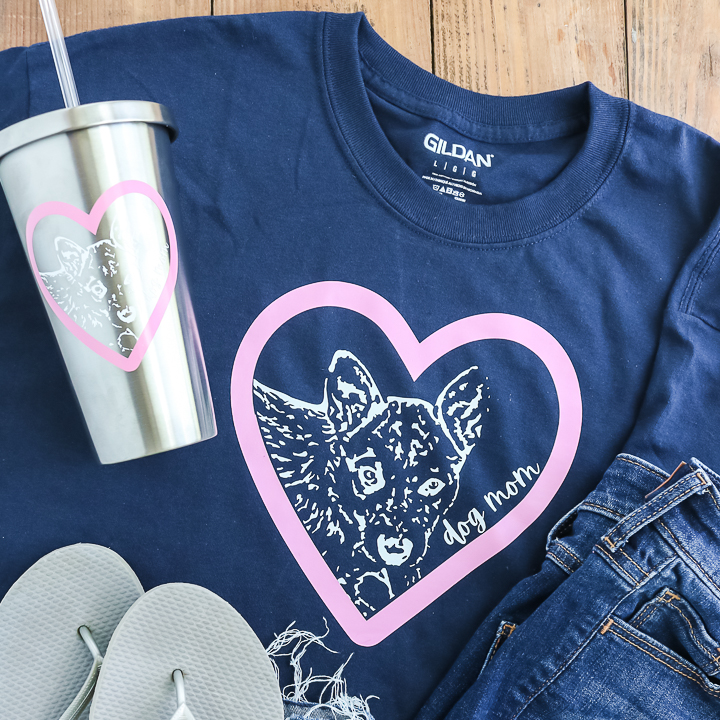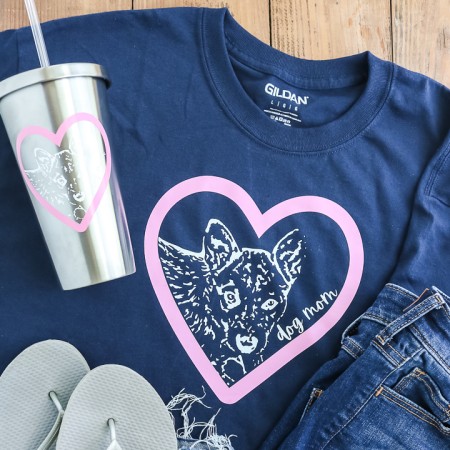 Projects to Make with a Picture SVG
Turn any picture into an SVG file then make these projects with your Cricut machine.
Instructions
Cut the material for either (or both) projects on your Cricut machine. See the video for how I designed my project with a heart around it and text. For vinyl, cut with the material good side up. For heat transfer vinyl, cut with the material good side down and mirror before cutting.

For the vinyl to add to a cup, weed away all of the excess vinyl with your weeding tools.

Adhere the vinyl to the tumbler and burnish it down well. Then remove the transfer tape to reveal your design.

For the shirt, weed away all of the excess from your heat transfer vinyl using the weeding tools.

Then add your colors one at a time to the shirt surface. Be sure to follow the instructions for the brand of heat transfer vinyl you are using for both time and temperature. Remove the carrier sheet for the first color.

Add additional colors to your design. Just be sure your first color is covered when pressing your second (or third).

Remove the carrier sheet from the heat transfer vinyl and your shirt is complete.
Tried this project?
tag us to show off your work!
These projects are both easy but perfect for using an SVG file made from a picture. I love the way both of them turned out.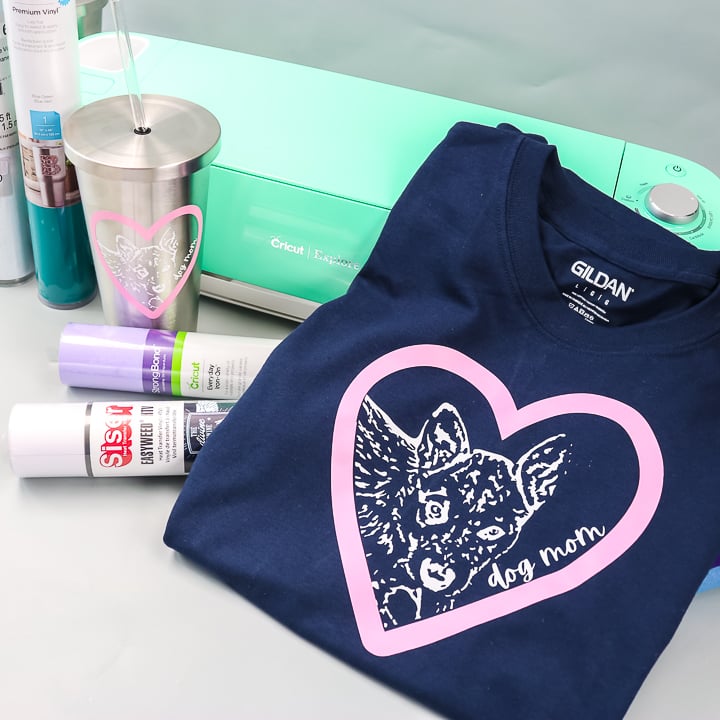 This is a fun way to use your Cricut machine to make all sorts of personalized projects. Take any picture and turn it into a Cricut cut file to make any project that you can dream up.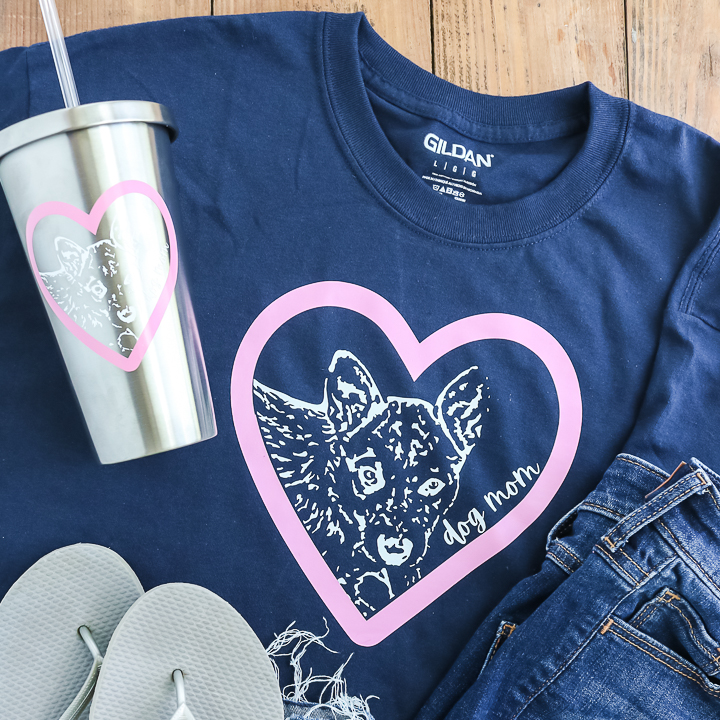 I chose a picture of my dog but you can definitely change this up to be pictures of your kids or even a landscape image. The websites are free so give them a try with any picture on your camera roll. You might just make an amazing cut file that you will want to put on all of the things!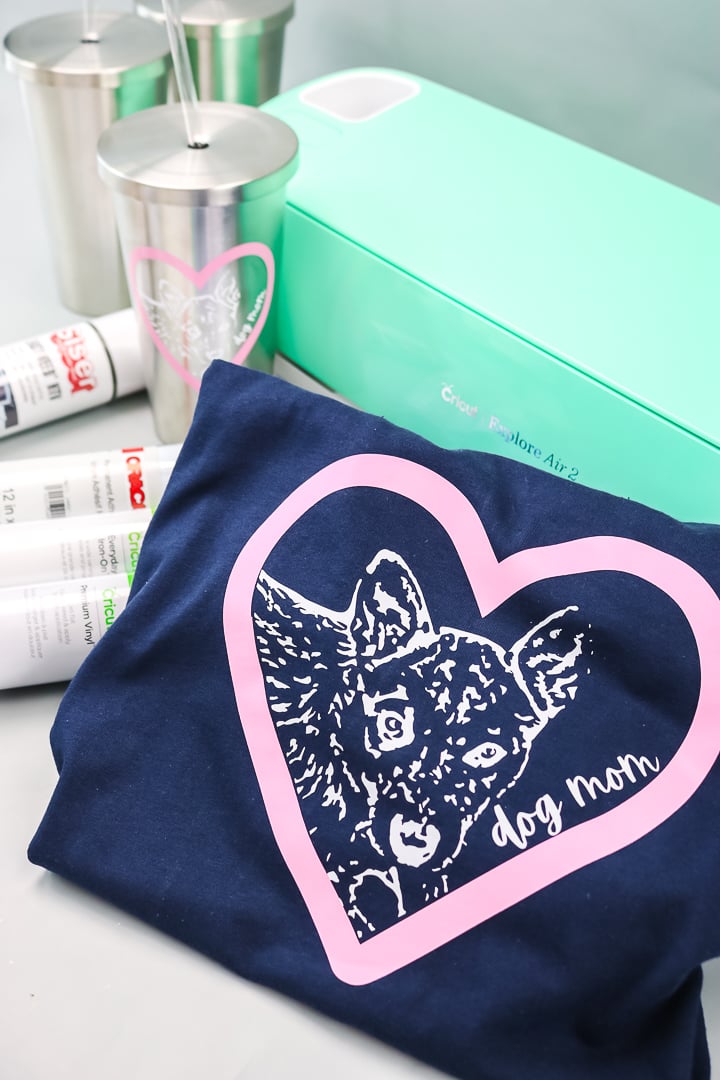 For me, this technique opens up so many possibilities for project ideas. Making custom projects like these is a great way to make a gift that will put a smile on anyone's face. So, get started making an SVG cut file from a picture for your next Cricut project.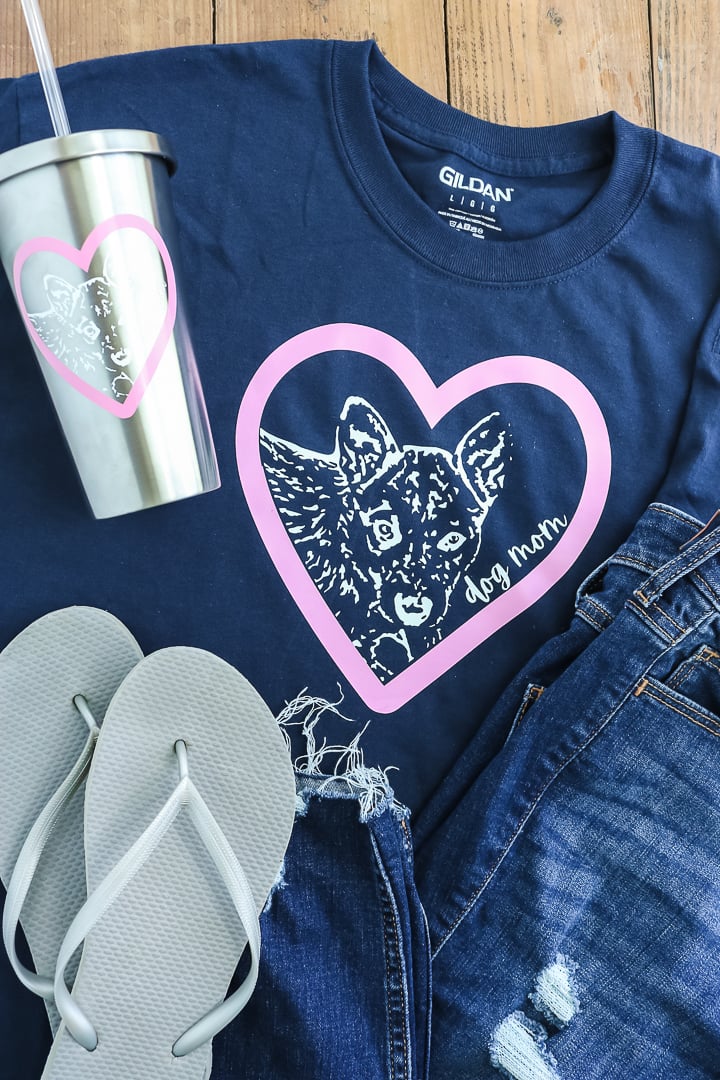 Love this idea for making a cut file from a picture and want more? Try the links below as well!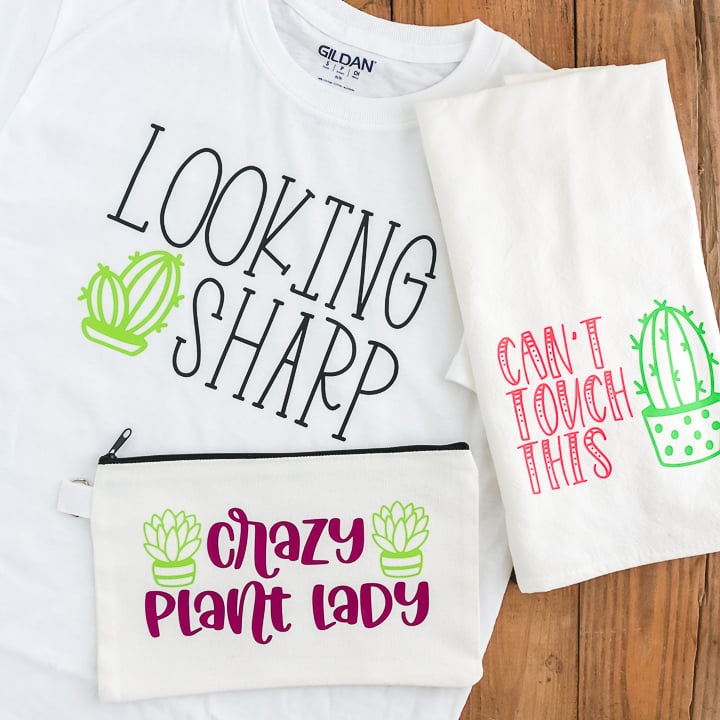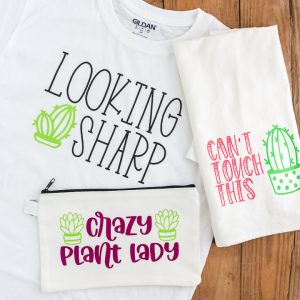 Applying B-Flex HTV
How do you use the heat transfer vinyl from B-Flex? We are showing you with a few simple projects to get you started.
Read More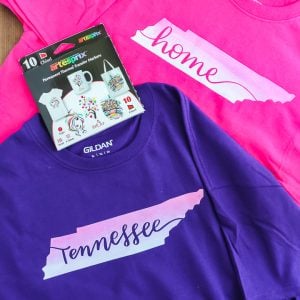 How to Sublimate on a Cotton Shirt
Make gorgeous watercolor designs on your shirt with these two hacks for sublimating on cotton.
Read More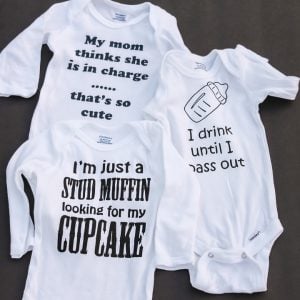 DIY Baby Onesies with Iron-on
Use heat transfer vinyl to customize those onesies in addition to our three free SVG files.
Read More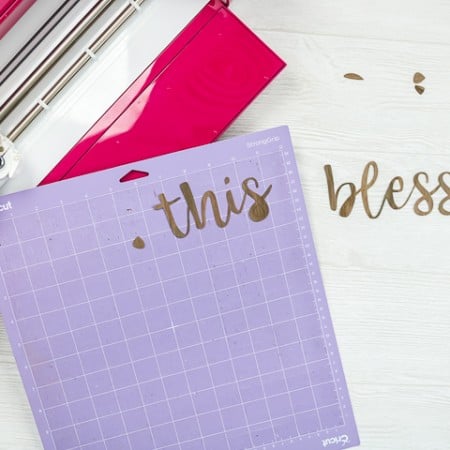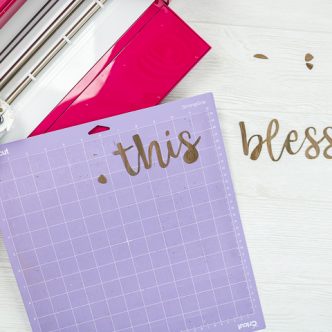 Wood Veneer Cricut Explore
Cut these real wood words with your Cricut Explore machine.
Read More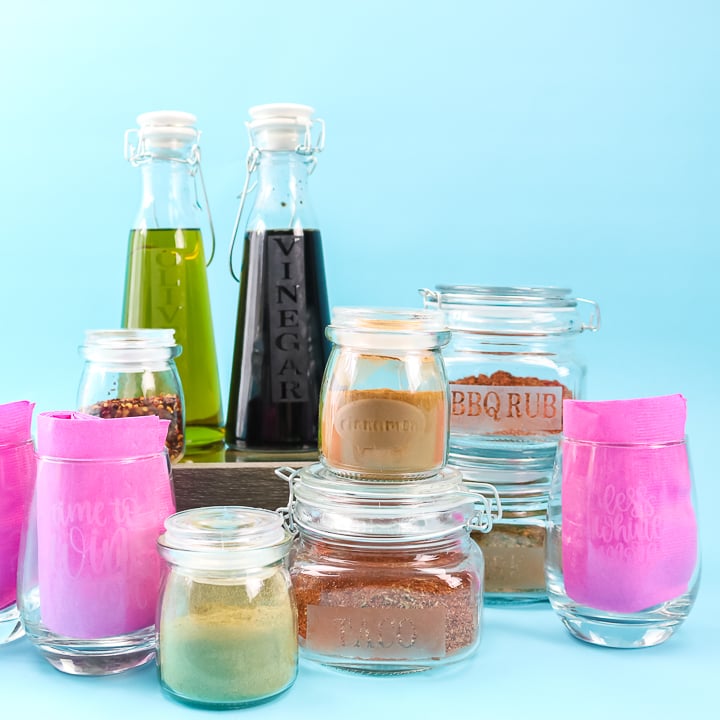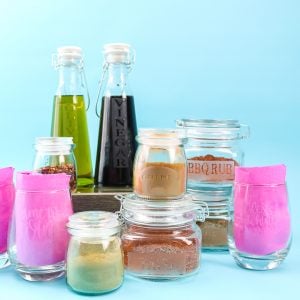 How to Etch Glass with a Cricut
Grab your Cricut machine and start etching glass with this easy to follow tutorial.
Read More
Need Help Organizing Your SVG Files?
Are you overwhelmed with the number of files on your computer? SVG (or digital cut) files can take up a ton of space, and it can be so hard to find exactly what you are looking for. That is where Cut File Clean Up comes in! The Cut File Clean-Up system ends the frustration of organizing your cut files so that you can find what you need and get to the best part of crafting—actually making your project.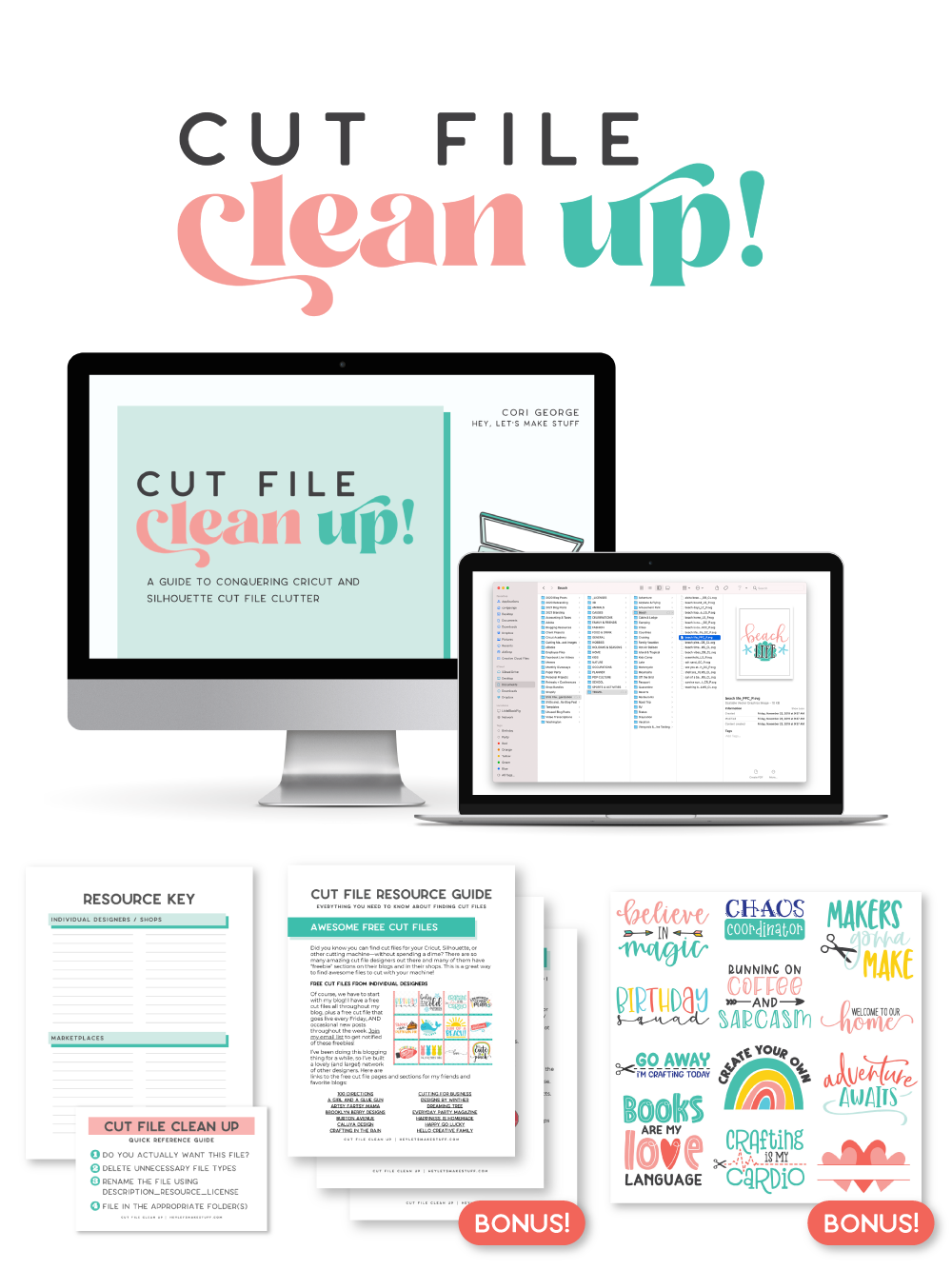 The best part is that you can get it for a deal right now with great bonuses. And yes those bonuses include even more digital cut files for your crafting. You can't get enough of those right? Grab it now.