Indoor wicker furniture may be just what you need to make your décor pop! Explore ways to add wicker furniture into your home's décor!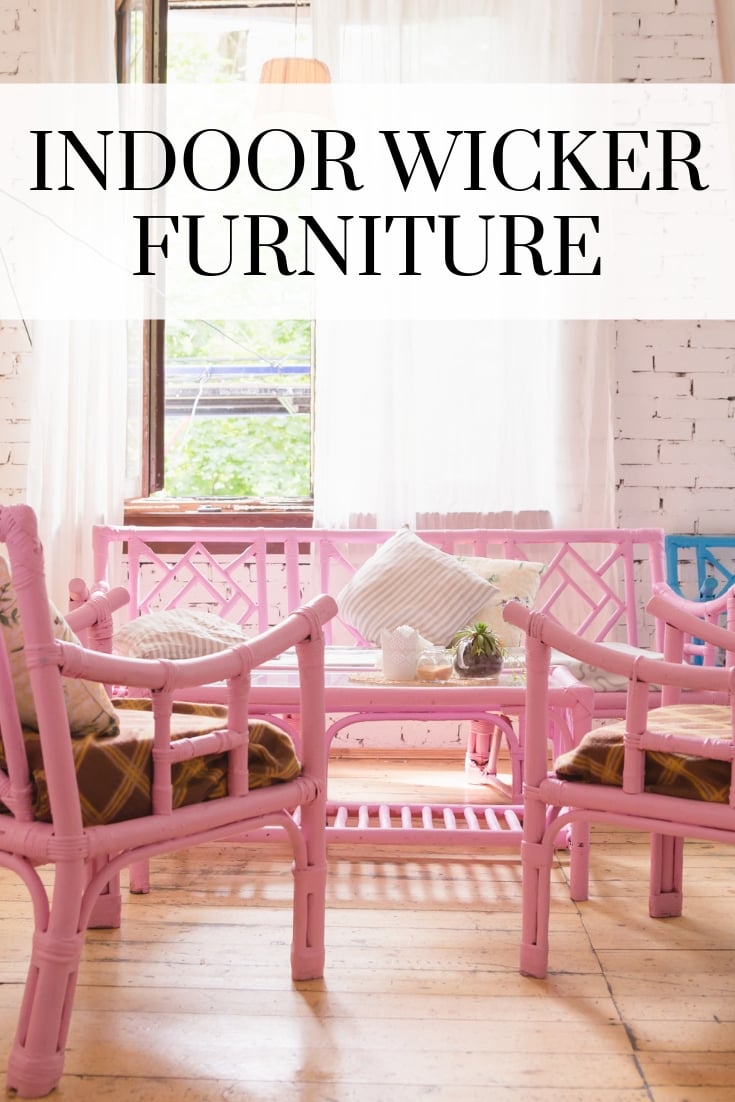 Quite frankly y'all, I am enamored with decorating our farmhouse with indoor wicker furniture! Have you ever thought of using wicker in your interior design? Explore this post and you may be searching out your own piece of wonderful wicker.

With so many colors to choose from, you can match your existing home décor or add a huge splash of accent color with your wicker furniture by doing a quick DIY Project! It makes my head spin with possibilities. Let's explore some of them.
Indoor Wicker Furniture
I gathered up various magazines and websites to search for the use of wicker furniture indoors and found tons of inspiration. I found a
home tour from The Blissful Bee
over at Twelve 'o Eight. Amy also has great examples in her home of using wicker indoors. Her style is more traditional so this proved to me that wicker can be used with any home style as well.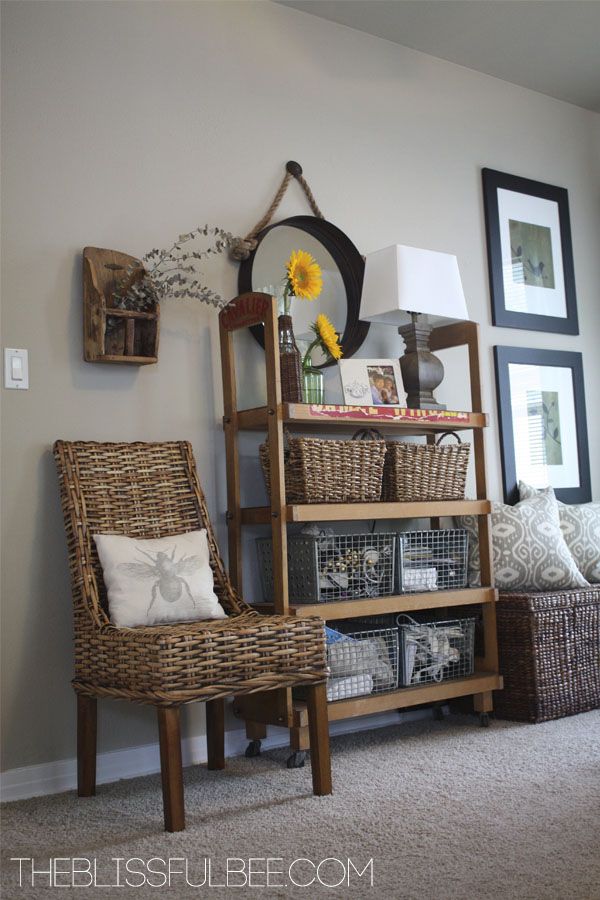 The Deco Photo Blog has tons of eye candy for those that love home tours. This particular home with the wicker chair really caught my eye. The wicker is plain but the pop of color with the pillows makes this a lovely place to curl up and read a book.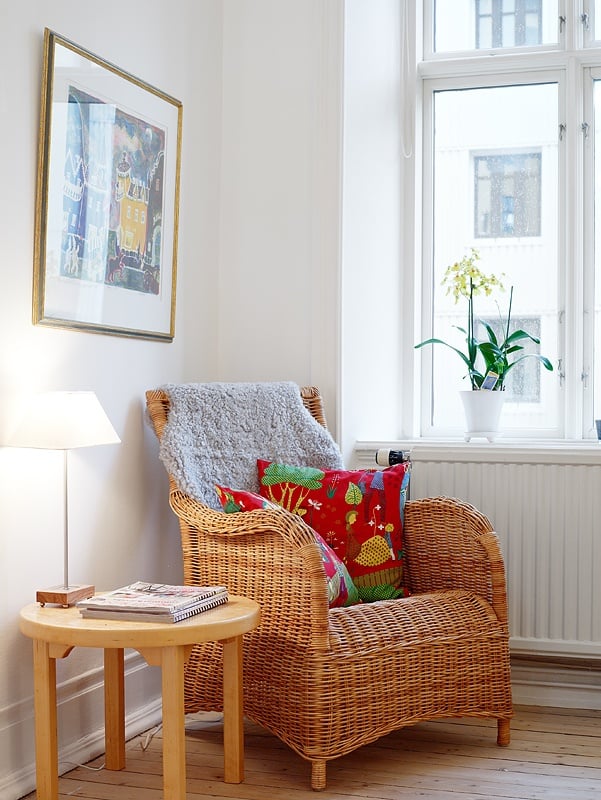 I believe any home style from traditional to modern can work in a bit of wicker furniture indoors. Completely Coastal shows us a variety of homes with a coastal or nautical vibe. Many of those are like the home below and work wicker furniture into their room.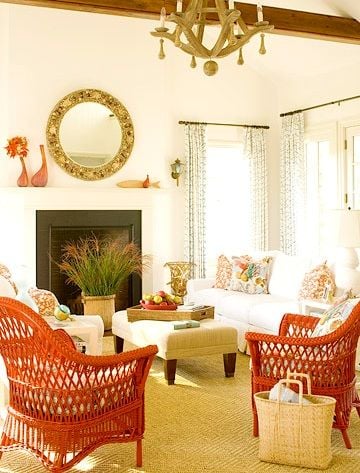 I also explored some magazines for some wicker inspiration. Just to show that wicker is also wonderful in the kitchen, this image from Coastal Living also shows an eating area with great wicker chairs. Mixing wicker chairs and a bench in a breakfast nook is a way to mix things up in your own home.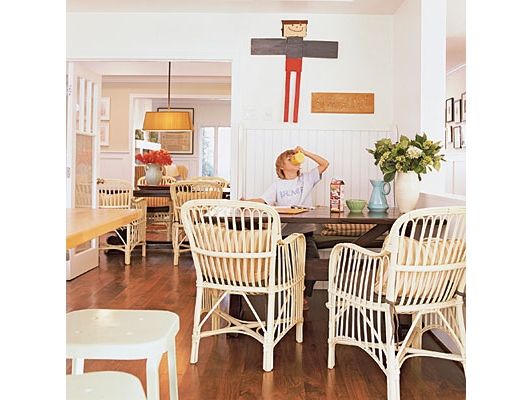 How to Use Wicker Furniture Indoors
So, how do I mix indoor wicker furniture into my own home? Here are a few areas where I have worked it in over the years. I used a wicker bench in my nautical themed bathroom for several years. I love the texture that wicker adds to any room. A bench is a bit unexpected in an area like this so it is a great way to mix things up.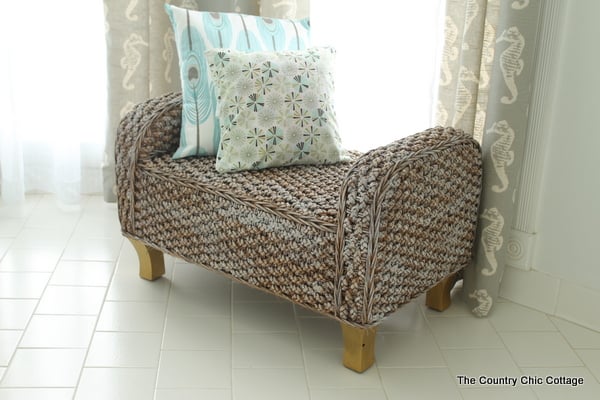 You can also see a splash of color with a small wicker table in
this colorful teen room design
. A table is a great introductory way to work wicker furniture into your home's décor. They are inexpensive and you can paint them to really add that extra pop of color that your room may be crying out for.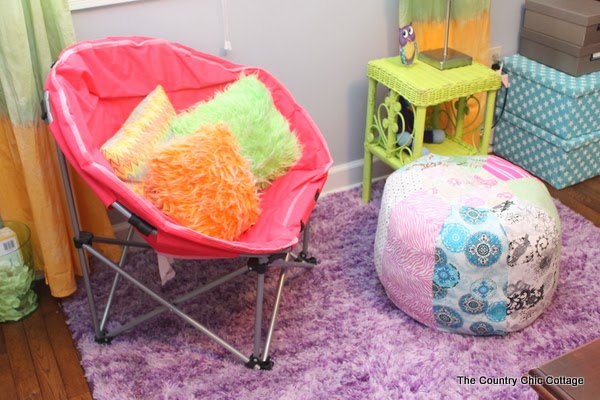 So, have you ever used wicker furniture inside your home? We would love to hear how you have brought this look from indoors to out! Indoor wicker furniture is one way to really spice up a room in an unexpected way. Use this inspiration to think of ways you can incorporate wicker furniture into your own home.
Love this post and want more great home décor ideas? Try the links below!