This post and photos may contain Amazon or other affiliate links. If you purchase something through any link, I may receive a small commission at no extra charge to you. Any supplies used may be given to me free of charge, however, all projects and opinions are my own.
Next in our series is how to use the Cricut wavy blade. We have already covered the fine deboss tip and the engraving tip. If you want to make some wavy cuts, the wavy tip might just be for you. How do you use this tip and what materials does it work on? We are covering all of that below so you have the details when planning your projects. Remember that the Cricut wavy tool is only for the Cricut Maker and you can see my tests with it below. Psst…be sure to subscribe to our YouTube channel here so you don't miss any of the videos!
Some links below may be affiliate links which means that you do not pay anymore, however, a small commission will go to support this site.
What is the Cricut wavy blade?
Now you can add wavy edges to any design right in your Cricut Maker. You can buy the entire tool here or just the tip here.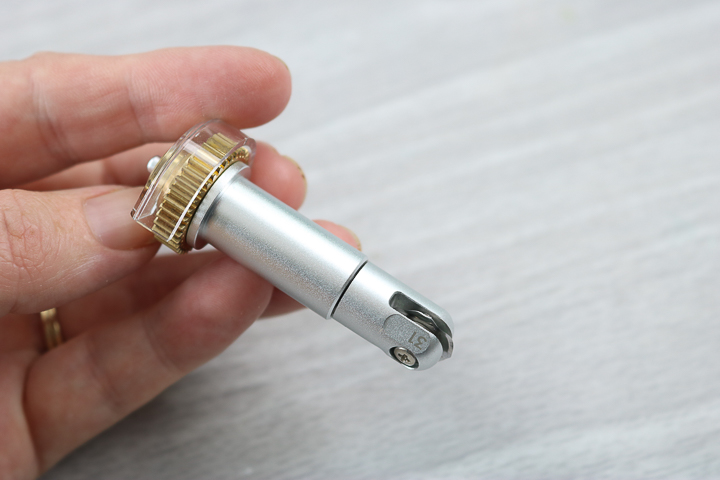 The wavy blade also has a protective cover. You can see that in the image below. It just pulls off to reveal the blade for use.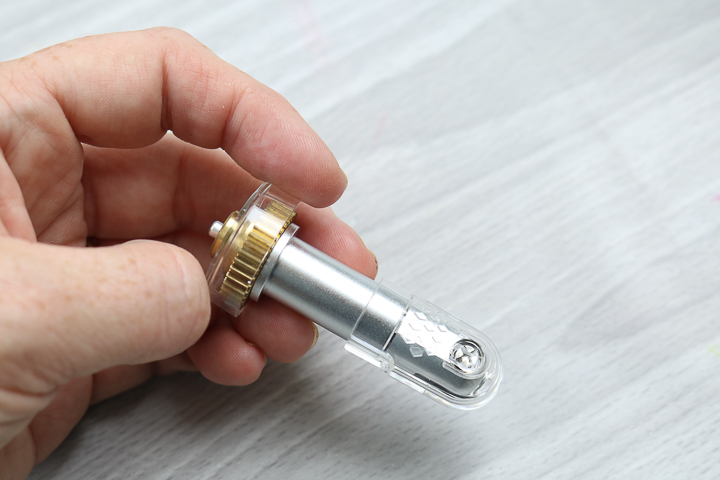 You can see the wavy edges of the blade in the image below. The blade itself is similar to the rotary blade but this one is a wavy shape instead of straight.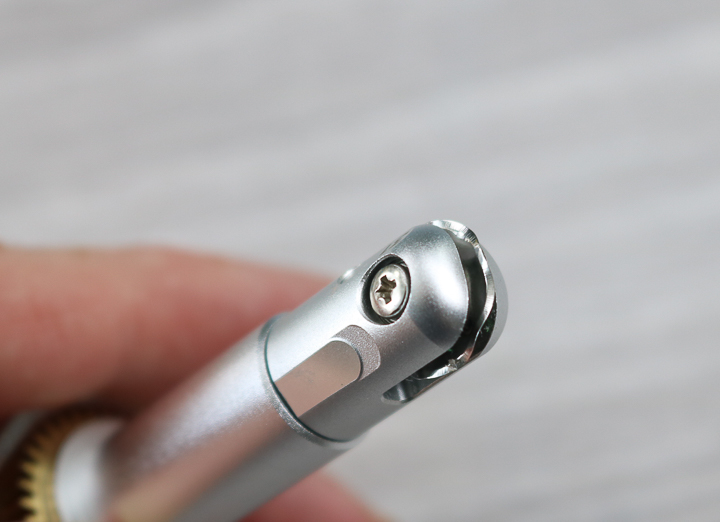 This tool is another addition to the line up that works with the QuickSwap housing. That means you only need one housing and can use multiple tips with it. The Cricut wavy tip has a 31 on it as can be seen in the image below. Want to see how the QuickSwap housing works? Head here for a short video!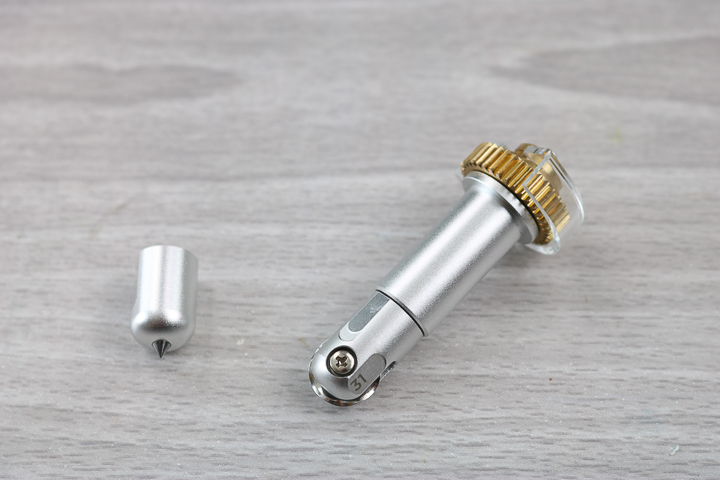 Putting the Cricut Wavy Tool in the Cricut Maker
The wavy blade will go in the cutting tool side of your machine.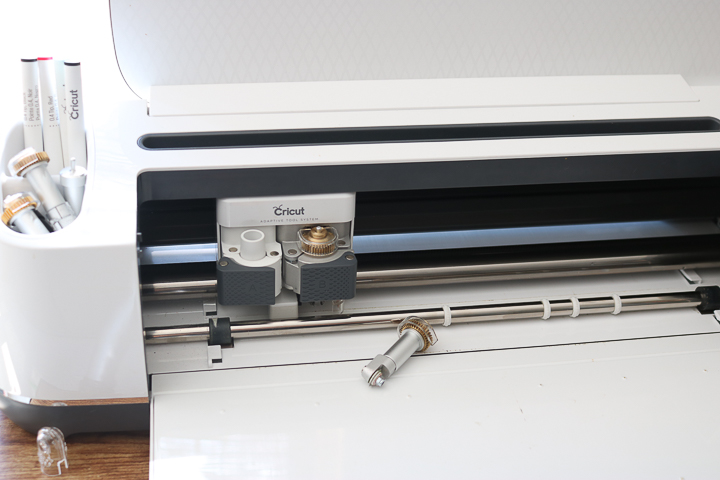 Just remove the blade inserted and put the Cricut wavy blade in your machine instead. Your computer or mobile device will prompt you what blade to add at what point if you are doing multiple types of cuts in one project.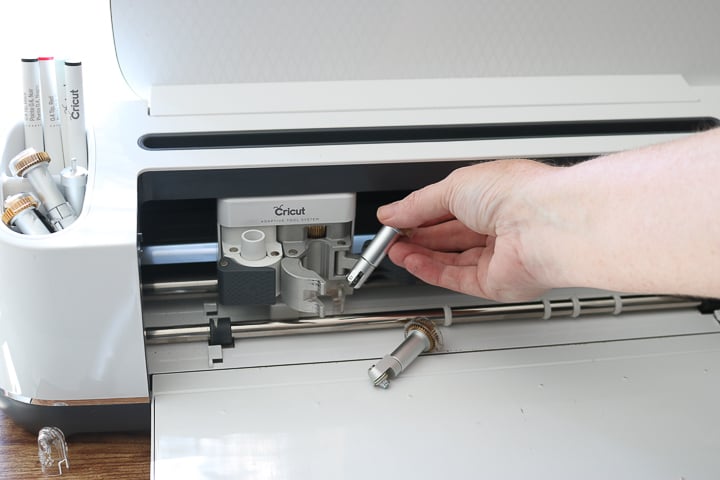 Cricut Wavy Tip Video
Want to see this tool in action instead of reading about it? Just watch the video below! You can also see how to make those wavy lines in Cricut Design Space by watching the video below.
Can't watch the video or missed some of the information? You can read about the materials and results below as well.
Designs that Work with the Cricut Maker Wavy Tool
This blade is similar to the rotary blade in that it will not do well with curves smaller than 3/4″. The smaller the curve, the more it will dig into your mat and possibly mess up your material as well. I am actually testing both large curves and small ones in my tests below to give you an idea as to what will happen to your materials. You will also want to remember that cutting small curves will damage your mat and diminish its life.
What materials work with the wavy tool from Cricut?
The official list of materials that work with this blade is as follows:
Acetate (foil and regular)
Adhesive Foil, Matte
Cardstock, Adhesive-Backed Glitter
Construction Paper
Copy Paper
Cotton (bonded and not bonded)
Craft Foam
Crepe Paper – Fine and Extra Fine
Duct Tape Sheet
Iron-On (all types)
Faux Leather (Paper Thin)
Felt (all types)
Flannel
Fleece/Plush
Foil Embossed Paper
Foil Holographic Kraft Board – Neon
Fusible Fabric
Genuine Leather
Glitter Cardstock
Heavy Cardstock – 100 lb.
Heavy Watercolor Paper – 140 lb.
Kraft Board
Kraft Cardstock
Light Cardstock – 60 lb. (163 gsm)
Light Chipboard – 0.37 mm
Linen
Medium Cardstock – 80 lb. (216 gsm)
Metallic Poster Board
Pearl Paper
Photo Paper
Polyester
Polypropylene Fluted Sheet
Poster Board (regular and foil)
Printable Fabric
Printable Vinyl
Shimmer Paper
Sparkle Paper
Sticker Paper
Tooling Leather 2-3 oz. (0.8 mm)
True Brushed Paper
Vellum
Vinyl (all types)
Washi Sheet
We are going to put a few of these materials to the test to see just what the Cricut wavy blade can do!
Cardstock
First up is just regular cardstock. I am cutting three cacti shapes for each of these materials. The one in the middle would be the recommended sizes but the ones on the sides have tighter curves than are recommended. This should give you an idea of what will happen when you cut your project with the Cricut wavy blade.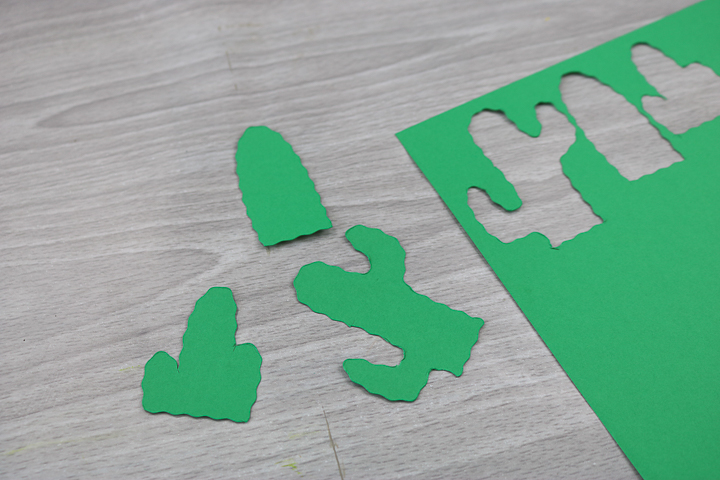 The tight curves not only dug into my mat but they also pushed the material up in those areas. On the particular cactus below, you can also see where the wavy tip stopped and started. The waves do not exactly match at the start and stop point. On the other cacti, the machine started and stopped on a corner but this one did not.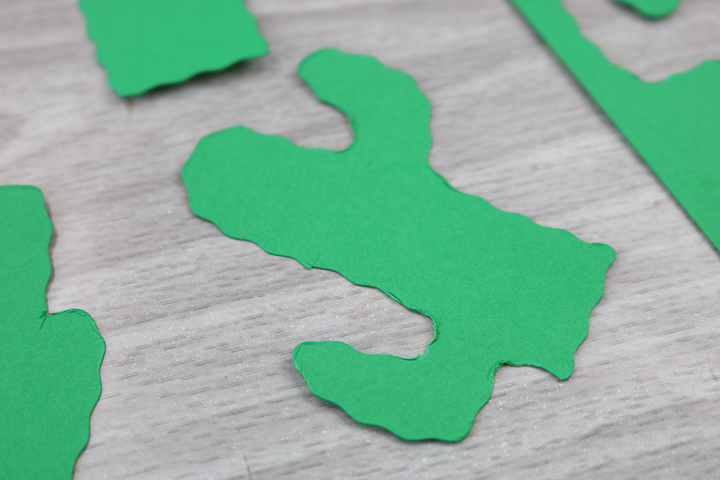 I also wanted to point out that if you wanted to use the other piece of this instead of the cacti themselves, there are imperfections in the corner as the Cricut wavy tool goes slightly past the line when it cuts.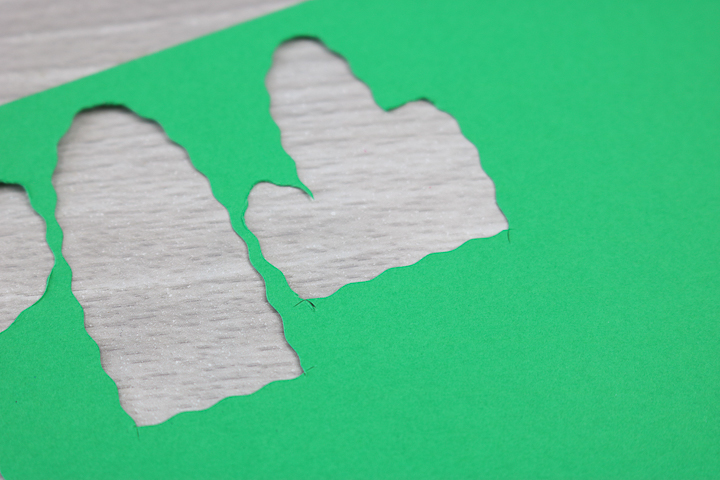 Kraft Board
Next up, I went a little thicker with a kraft board. The results were almost identical but the distortion on the curves was more pronounced.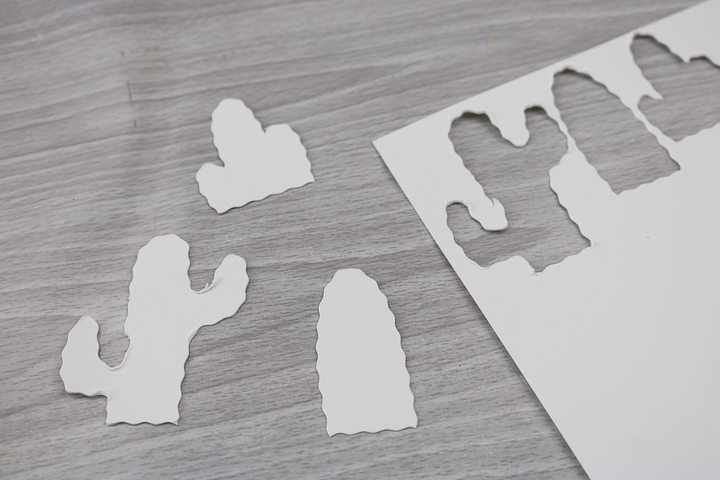 Vinyl
Adhesive vinyl was up next. Again, there is pushing up anywhere I went smaller than 3/4″ on the curves.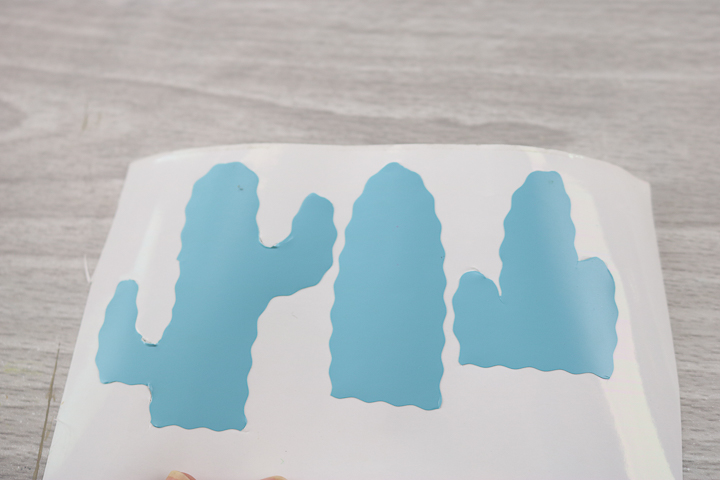 You could also really see that place where the two cutting lines met on the end cactus.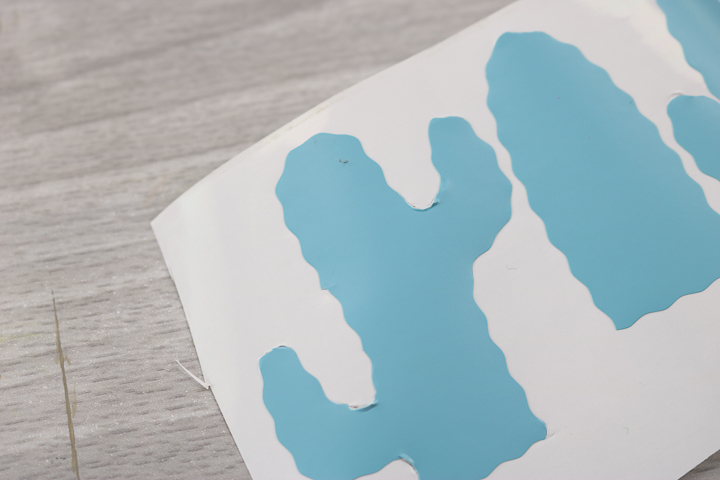 Heat Transfer Vinyl (Iron-on)
This actually did really great! I was impressed with the cut overall and the imperfections were less noticeable.
Acetate
The Cricut wavy tip will also cut acetate. The cuts were a little shallow and I had to push out the pieces. Otherwise, the cuts were pretty good.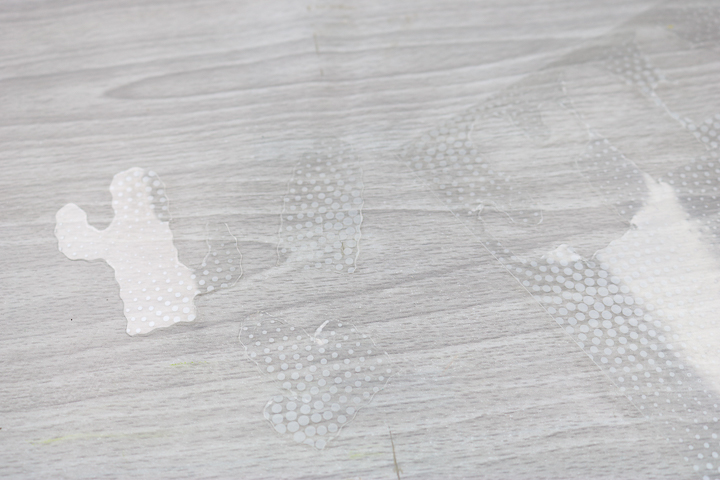 Cotton Fabric
The wavy blade performs a bit like pinking sheers on fabric. The dips from the Cricut wavy blade are not as deep as regular pinking sheers, however. The cuts were fairly good.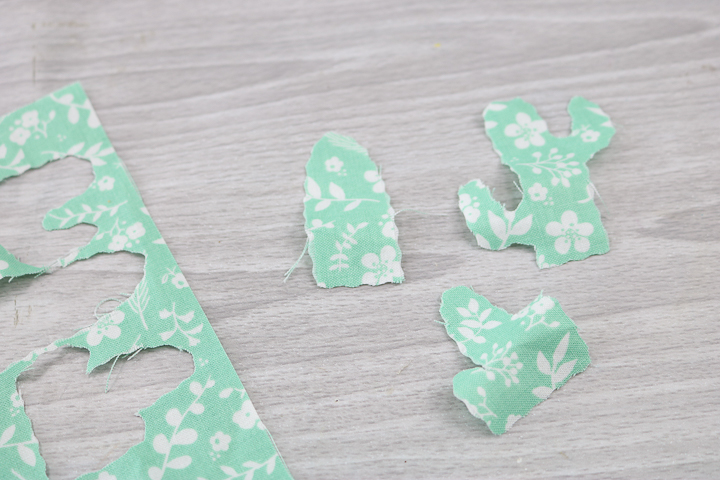 Felt
This was my favorite material to cut with the Cricut wavy tool! I loved how these pieces turned out. It really makes me want to use these cute cacti on a project!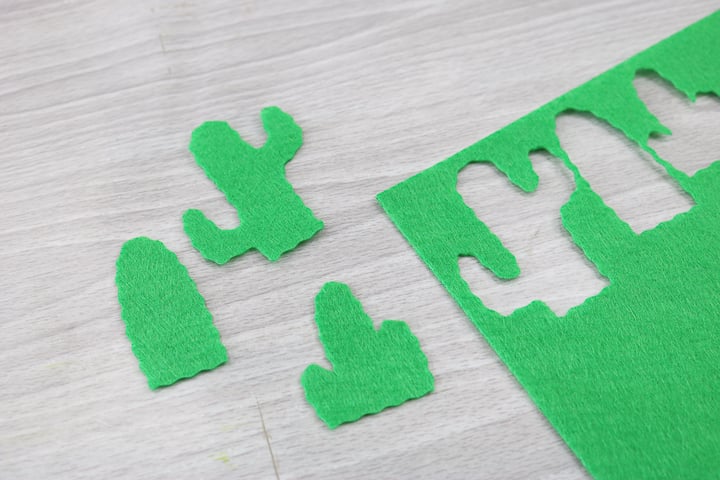 You could barely tell where the cuts met or where the issues were with the small radii. Felt is definitely the best material I tried on these experiments. In fact, you can see a felt project using the wavy blade here.
Genuine Leather
So, why not try the Cricut wavy tip on a thick material? Leather it is! The first cactus cut fairly well but when cutting the second the blade actually got stuck. So, I would say use very simple shapes if you are going to cut leather with this Cricut Maker blade.
The cuts on the material are pretty good but you can see the start and stop point as well as some distortion on the tight turns.
Do you need the Cricut Maker Wavy Blade?
The bottom line is, do you really need this blade? It is a fun addition to the Cricut tools but I would say it is not required. The results are at the best unimpressive on most materials. It would be fun for a felt project or even iron-on as an extra accent. However, if you don't want to invest any more money on your Cricut Maker, you can definitely live without the Cricut wavy tool.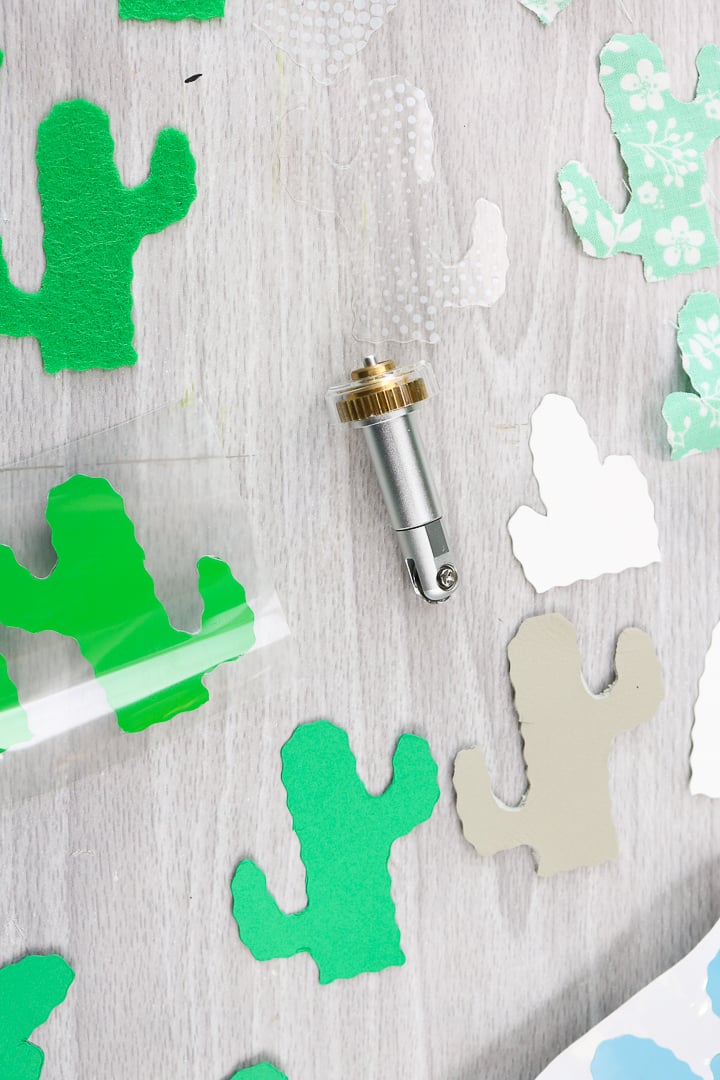 So, tell me, will you be trying the Cricut wavy blade for yourself? I would love it if you would join our Facebook group and share some of your projects. I need a bit of inspiration for this blade!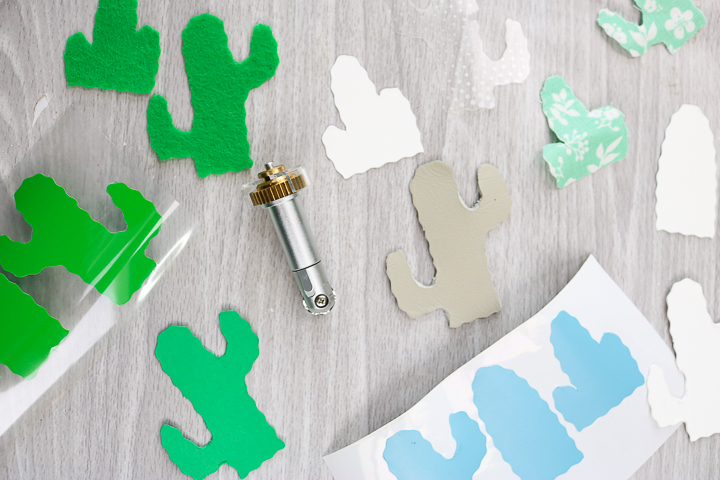 For now, I will just be dreaming of a cute felt cactus craft with wavy edges. Don't you think the wavy edges add something to the cactus? It is definitely a fun way to add a decorative element with very little effort.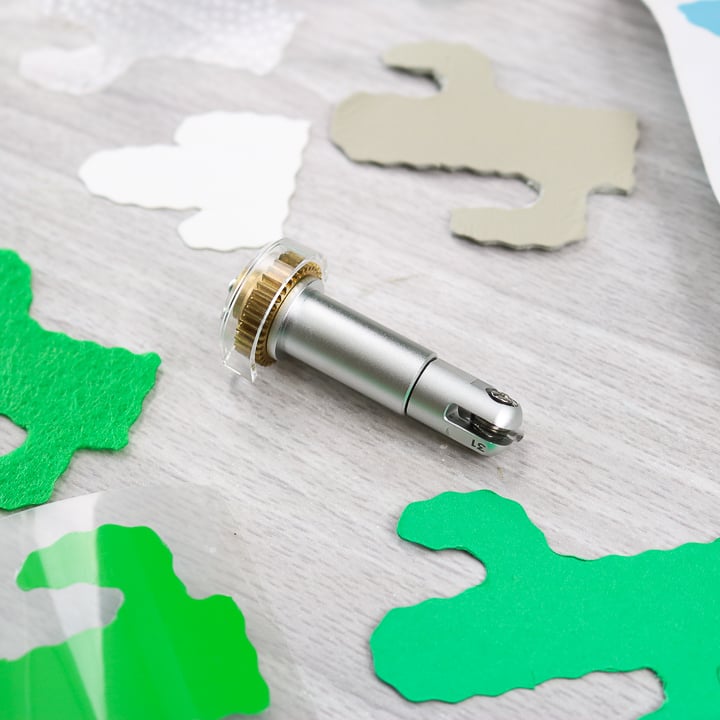 Do you love this post on the wavy blade from Cricut and want more ideas? Try the links below!
New to Cricut?
Sign up for our email list here to download the Beginner's Guide to Cricut Design Space for FREE today!
Sign up to get the guide emailed to you!