What happens when your Cricut blades get dull and don't make clean cuts anymore? You need to change them. Here's my full tutorial on how to change Cricut blades (including a video) to guide you through the process!
My Cricut machines are some of my favorite crafting tools because they help me to accomplish so much more than I could do on my own. I have TONS of Cricut posts on the site covering a range of topics from crafting projects to Cricut "how-to's."
And today, I have another important "how-to" for you.
We have talked about when to replace the blades on your Cricut, but now we're sharing all the information you need on how to change Cricut blades. From changing the blade in the housing to putting a new blade in your machine, we have you covered!
FYI, this tutorial includes information for both the Cricut Maker and the Cricut Explore Air 2.
So, if you want to keep your machine operating at peak performance, be sure to keep those blades fresh for the best cuts possible!
Note: If you have a Cricut machine, you may also want to check out some of our other guides, including Beginner's Guide to Cricut Design Space, Cricut Accessories, and Cricut Monogram Maker.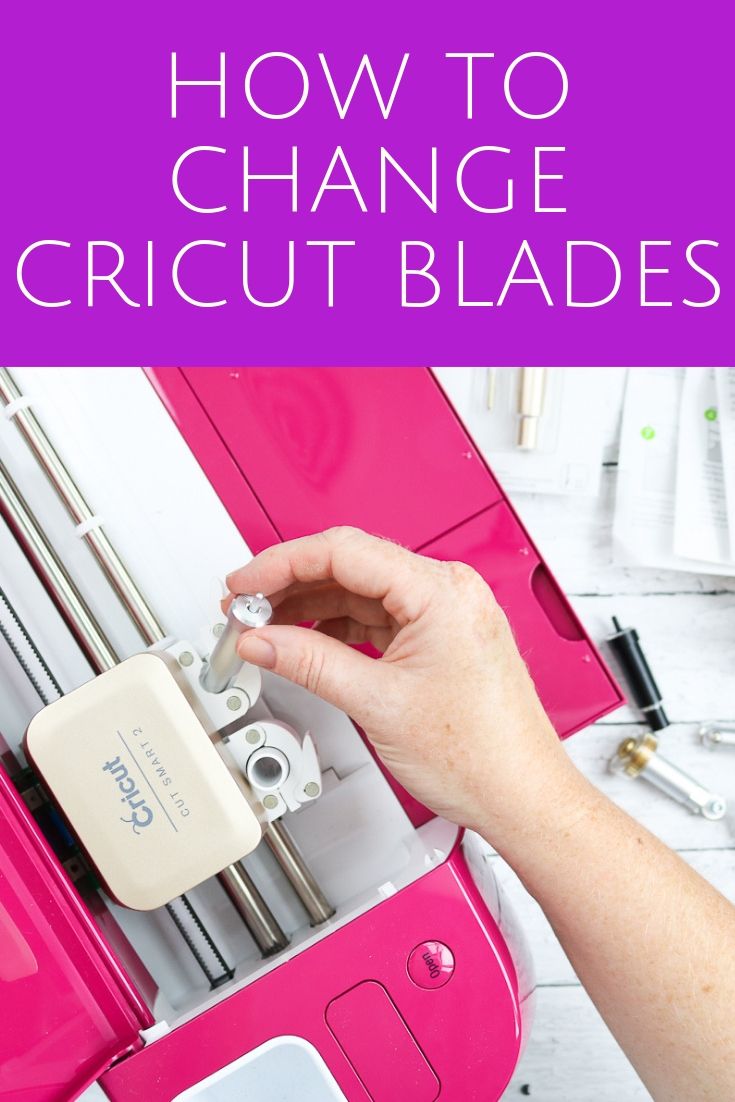 How To Change Cricut Blades
When it comes to your Cricut machine, dull blades are definitely not a "throw the baby out with the bath water" situation. The good news is that there's an easy fix: just change the blades! If you're unsure how to do this, don't worry because I have you covered.
How To Change Blades In Cricut Machines Video Tutorial
Since I know that it's sometimes easier to follow along visually, I put all of the information about changing Cricut blades into one video for y'all. Just watch it below!
Note: In this video, I cover changing the blades in the housings as well as changing the blades in your machine (for the Maker and Explore Air 2).
Changing Cricut Blades In The Housing
If you prefer to follow along with written instructions, I'm providing those too!
Here is information on how to change Cricut blades for each type. Just find the type of blade you need to change below!
NOTE: Use caution when changing any of these blades to prevent injuries because they are sharp!
This is either in a silver or gold housing and since you can buy separate replacement blades for this one, there is no need to buy an entire kit.
Just press the plunger down on the top and hold. The blade will eject from the bottom. Remove the protective cover from your new blade and insert it into the hole in the bottom. It will snap into place. Release the plunger and you are done!
WARNING: The fine point blades with the grey plastic cap on them are mislabeled and should not be used! Contact customer service or take them back to the store!
This is just the premium fine point blade above in pink housing so that you can tell the difference. You can change the blade using the same process as you would for the premium fine-point blade.
This is a deeper blade in black housing. You will want to be sure to get the refills that say "deep point." Change this blade using the same steps as the two Cricut blades above.
There isn't currently a replacement housing available for this blade, so be sure to keep yours.
You can buy a blade replacement kit that has everything you need to change out the blade, including a protective cover for the old and new blades, as well as a small screwdriver.
There are instructions in the kit, or you can watch me change one in the video above.
The knife blade replacement also comes as a kit. You will need a special tool for loosening up the cover to access the blade. It also comes with instructions, but you can also watch the video above if you need a visual.
To change out from the single to the double wheel, just press the plunger on the top. The wheel on the housing will release, and you can put on the alternate wheel.
Changing Cricut Blades In Your Machine
Now that you know how to change Cricut blades in the housing, how do you change them in your machine? The process is really simple! Just open up the clamp and add your new blade.
The only tricky part is making sure it is down all the way before closing the clamp.
The Cricut Maker actually checks the blade before cutting, but the Explore Air 2 does not. If you find your blade is not even reaching the paper when trying to cut, chances are your blade isn't installed correctly. Remove it and try again!
Note: For the blades specific to the Cricut Maker, you want to make sure the opening in the cover at the top is to the back when inserting. This ensures that the gears line up when you are cutting.
Otherwise, changing these blades is similar to changing the standard blades on your machine. You can watch my video above to watch me change the blades in both machines.
FAQs
Here are a couple of questions that I see readers ask about changing the blades in their Cricut machines. If you have a question, please check to see if I've already answered it below. Don't see your question? Leave it for me in the comments!
How do I know if my Cricut needs a new blade?
You want cuts from your Cricut machine to be clean and crisp. Once you start noticing a change or see jagged or frayed edges, it's time to change the blade.
How often should Cricut blades be changed?
This will vary depending on the material you use and how often you use your machine. A good basic rule of thumb with average use is to change the blade roughly every two months. If you use your cutting machine frequently, you may need to change the blades at around the six-week mark.
I hope you found these basics on how to change Cricut blades for both the Cricut Maker and Cricut Explore Air 2 helpful!
More Cricut Help And Inspiration
For more information, check out our post on when to change the blades on your Cricut. And definitely subscribe to our YouTube channel because we have tons of great Cricut videos to help you master your machine.
We also have 50 Cricut How To Videos to Master Your Machine that you may find interesting and helpful!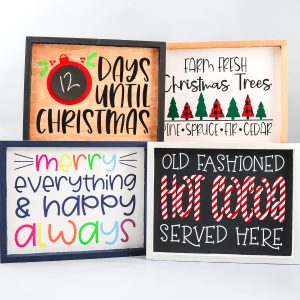 Cricut Signs with Layered Vinyl
Learn how to use my secret weapon – wax paper – to create boutique-looking Cricut signs with layered vinyl.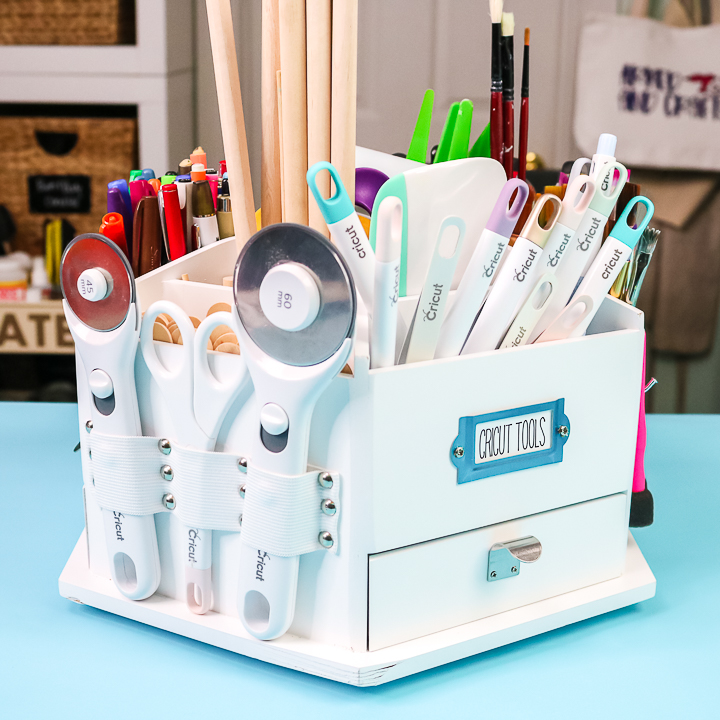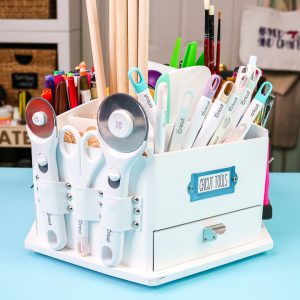 Making Paper Labels with a Cricut
You can label a ton of things with paper and Cricut pens!
Read More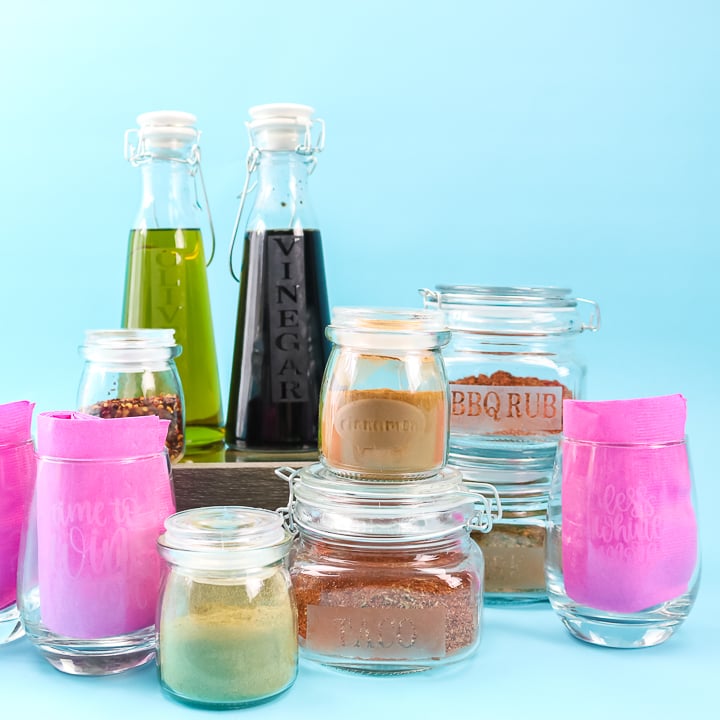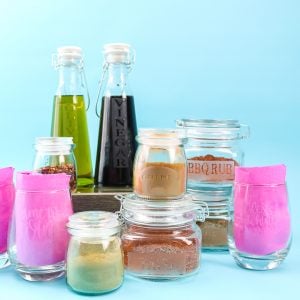 How to Etch Glass with a Cricut
Grab your Cricut machine and start etching glass with this easy to follow tutorial.
Read More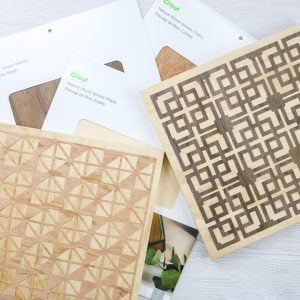 How to Cut Wood Veneer with a Cricut Explore or Maker
You can easily cut wood veneer with your Cricut machine and the deep point blade.
Read More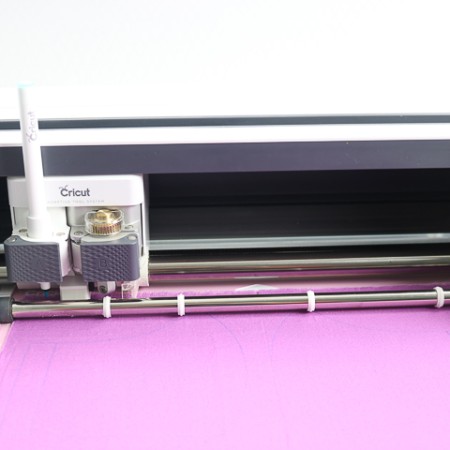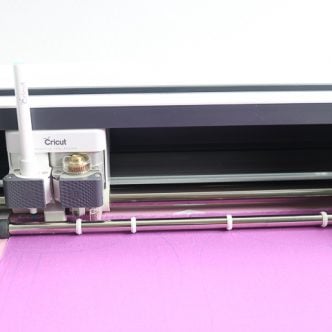 Cutting Fabric with a Cricut Maker
First, you need to cut your fabric for your Cricut face masks.
Read More
New to Cricut?
Sign up for our email list to download the Beginner's Guide to Cricut Design Space for FREE today!
Sign up to get the guide emailed to you!