I know y'all love a good cleaning checklist so I made a fall cleaning checklist for you to print. This will help you spruce up your home this fall. Rundown a few of your yearly tasks and then tackle some projects you have been putting off for a while. This checklist gives you a guide for getting your home cleaner this season.
If you missed it I also have a 30 Minute Per Week Cleaning Checklist that will allow you to keep your home spring fresh all year long. In case you fell off the wagon (like me!), you might need to blitz your house a bit to get it holiday-ready.
This was first published September 20, 2013, however, I am republishing with more information.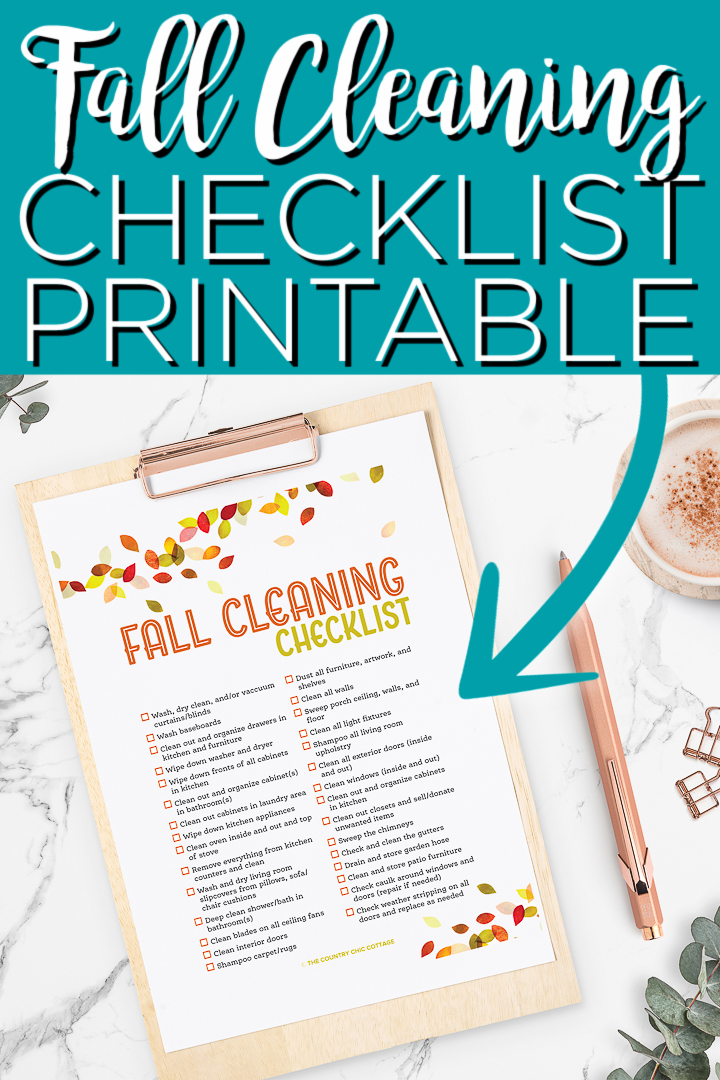 I want to use this opportunity to REALLY get in there and get my house clean for the upcoming holidays. What needs to be cleaned? All of it y'all. I am in the middle of the makeover of my teen daughter's room so the upstairs is a wreck. The downstairs? Yeah, it is not fairing much better with the busy life of fall sports.
I will try to follow as much of this Fall Cleaning Checklist as I have time/energy for (I am only one girl after all). Be sure to follow the instructions to print your own copy below.
Fall Cleaning Checklist
To get your own free printable cleaning list, just sign up for our newsletter below. You should see a box with a copy of the checklist. Sign up in it and the download will be sent directly to your email. From there, you can print as many copies of this PDF file as you would like.
Please note that this file is for personal use only. You can also contact me if you have any issues with your download.
How to Use a Cleaning Checklist
Now that you have your file, how will you use your checklist? Here are a few tips and tricks.
Download the file from your email and print your copy.
Mark through any items that do not apply to you or that you do not plan to do. This could be things you have recently done or things for rooms that you don't actually have in your home.
Prioritize the remaining items over the days you have to tackle this project. This could be a weekend or an entire month. Just spread out the tasks onto the days.
Remove tasks if you think the days are too jam-packed. It may be that you have more cleaning to do then you have time. That is okay! Give yourself some grace and let a few things go.
If you have to drop some things from the list, consider tackling the most used areas of your home. These will likely be needed for the upcoming holiday season and you will be so much happier when they are clean.
Jump in and get started cleaning! Then check the items off of your list and admire how far you have come. Whatever you are able to get accomplished, you have done a great job!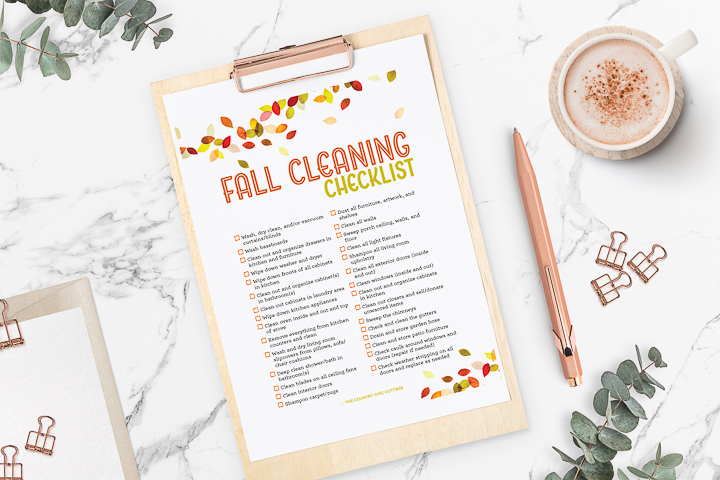 Will you be joining me on this fall cleaning adventure? Have you printed your list? Let's get cleaning y'all. My Fall Cleaning Checklist is waiting and your home is ready for a fall spruce up.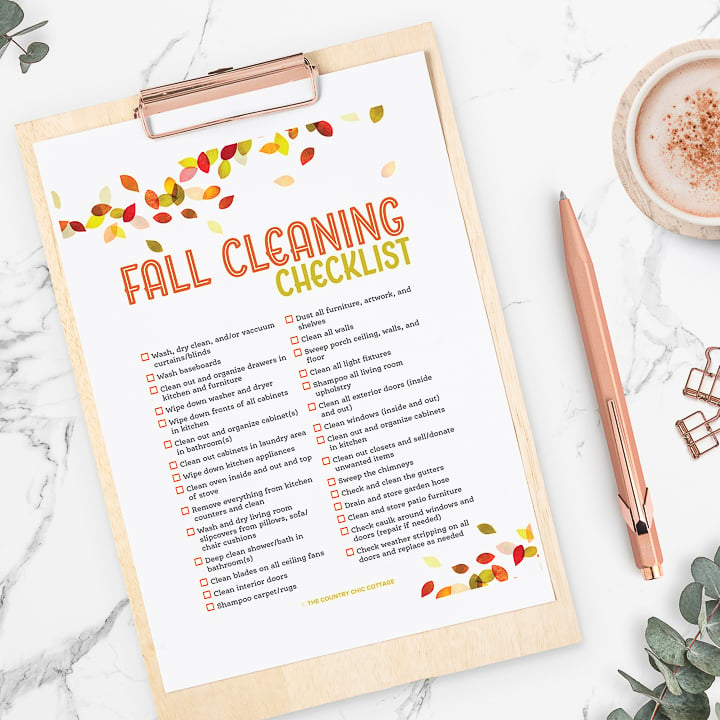 If you need me, I will be tackling our most used areas first. I will get to whatever I can and call it a win. That is all any of us can do! I hope you enjoy this checklist and using it to guide your fall cleaning efforts. I know you will be so much happier come the holidays once you have a cleaner home.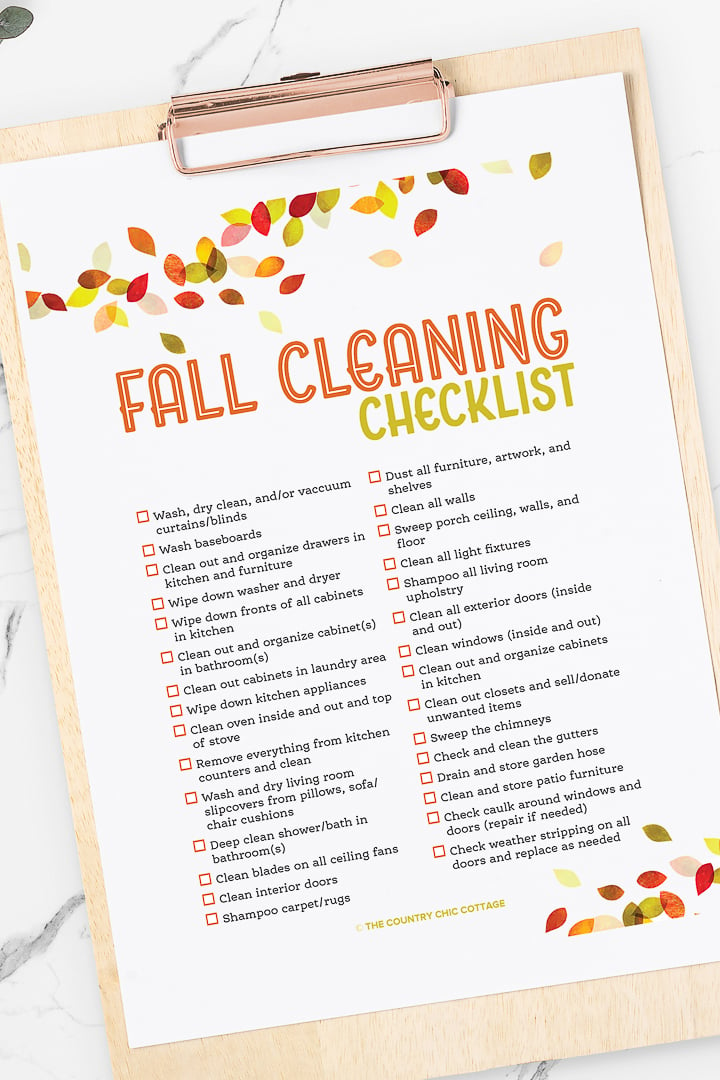 Want to see my favorite cleaning supplies and products?
I have gathered all of the products I love using around my home into one great section of my Amazon storefront. You can click here to shop! If you're looking for just about anything to clean your home, I probably have an option that you will love!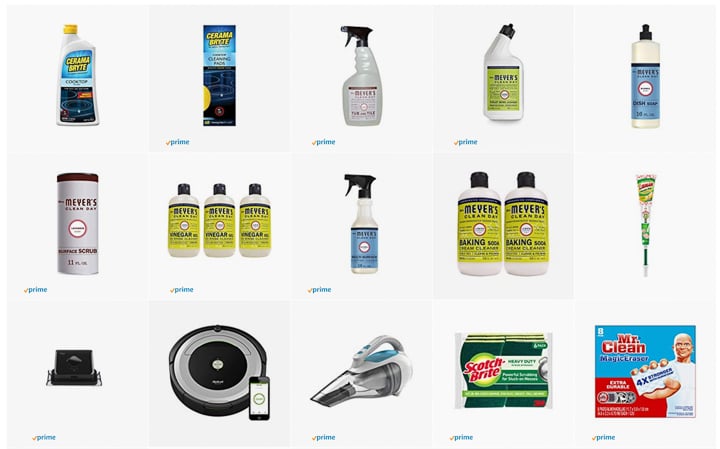 Need more cleaning ideas? Try the links below as well!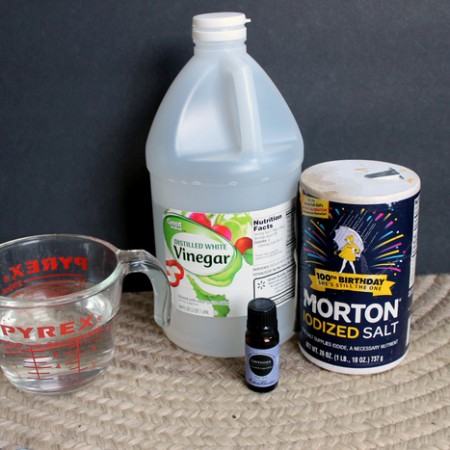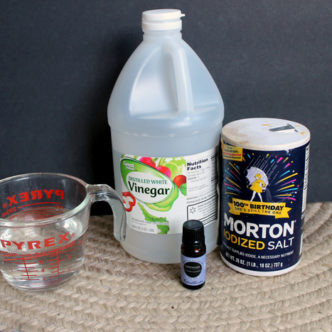 Carpet Cleaning Tips and Tricks
These natural carpet cleaning tips and tricks will leave your rugs cleaner than ever before!
Read More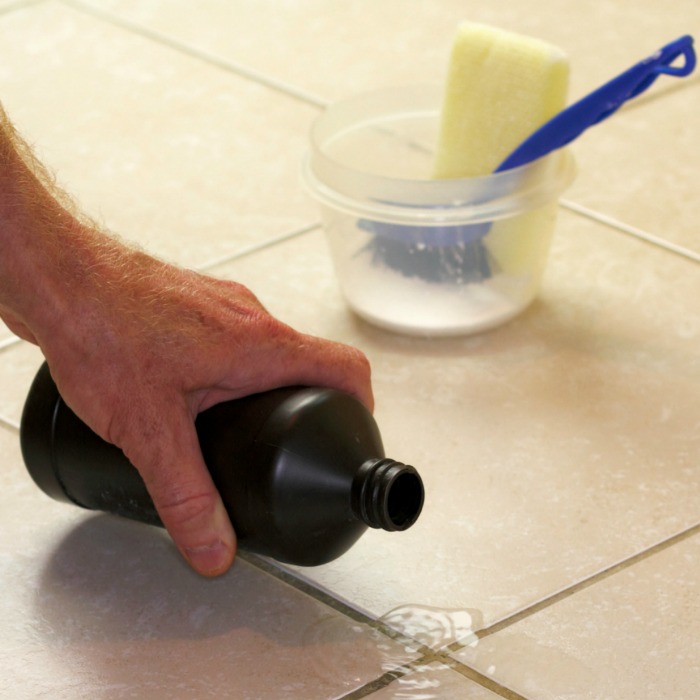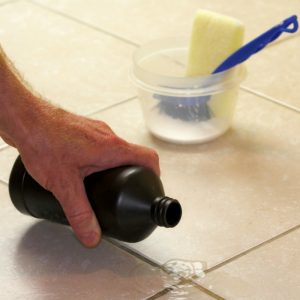 25 Ways to Clean with Peroxide
These ideas for cleaning with peroxide will leave your home cleaner and with fewer chemicals as well!
Read More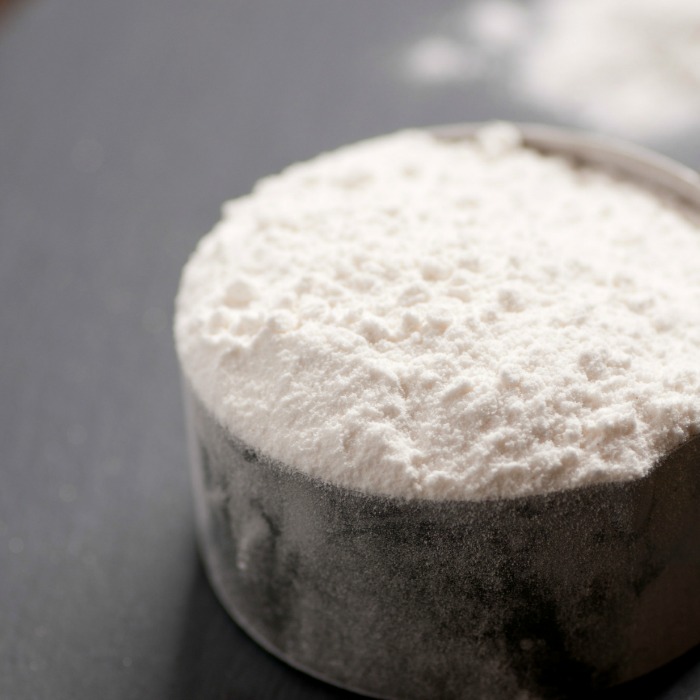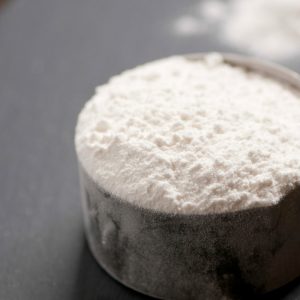 Cleaning with Cream of Tartar
Did you know that cream of tartar is a great all-natural cleaner? See our ideas for using this around your home.
Read More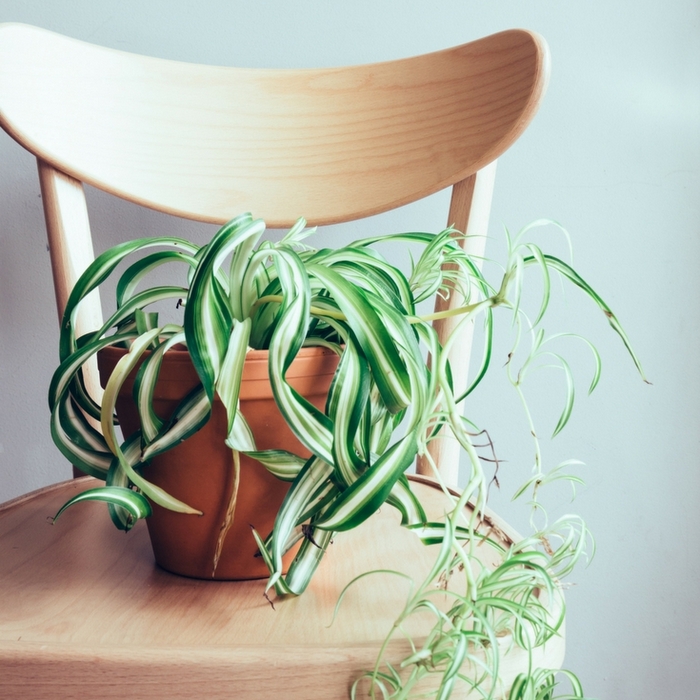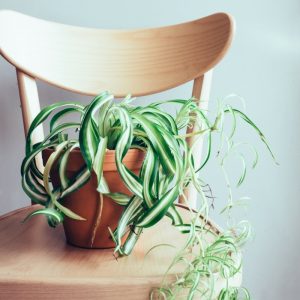 House Plants for Decor and Air Quality
Did you know that house plants can offer up so much more than home decor? Find out which plants will improve your air quality as well!
Read More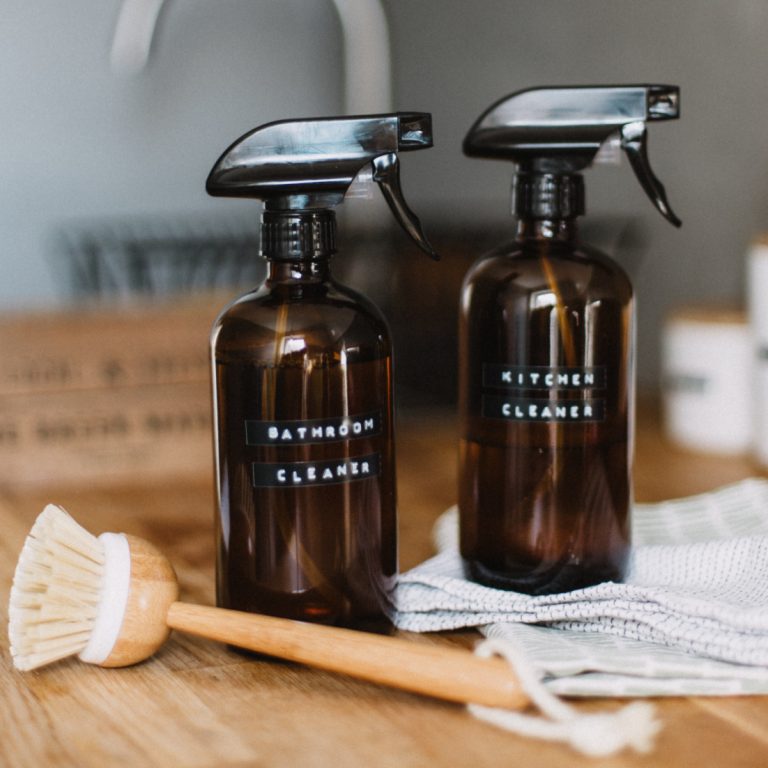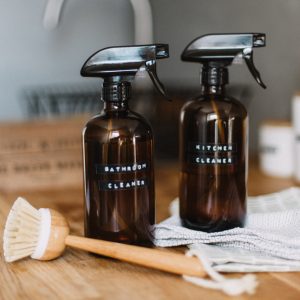 25 Tips for Cleaning with Vinegar
Use vinegar to clean around your home with our 25 tips and tricks.
Read More