A felt story board is a great way for kids to express their imagination! I have a free monster SVG file this month that can be used to make a DIY felt board that your kids will love. I will also show you how to make felt story board pieces with your Cricut or Silhouette. It really is oh so easy! So read on and you will be making a felt board for stories in no time at all! This one was posted over on the Darice blog where I am a paid contributor but I thought I would post it here in case you missed it.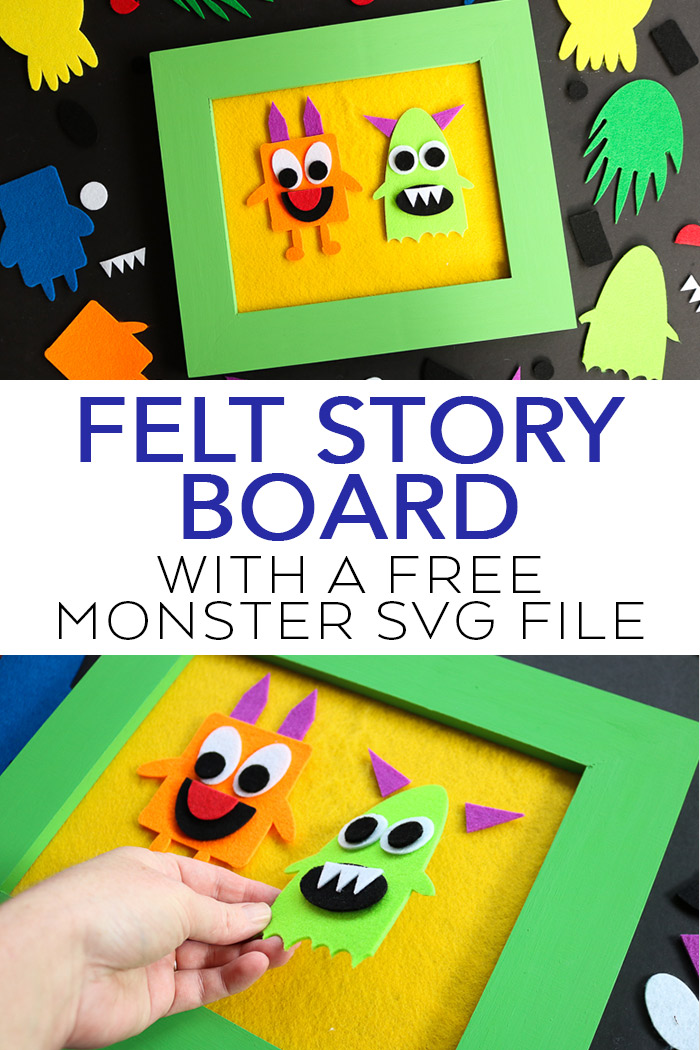 Supplies needed to make a felt story board:
Some links below may be affiliate links which means that you do not pay anymore, however, a portion of your purchase will go to support this site.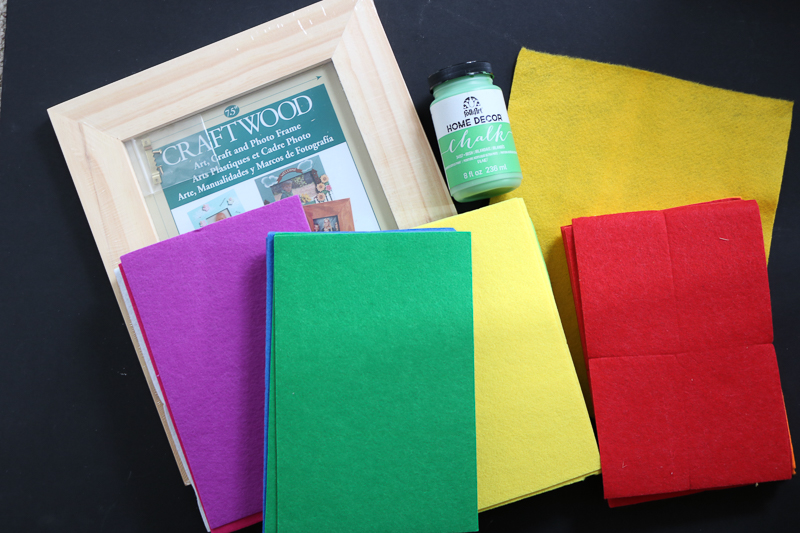 Making the DIY felt board:
First, we will make the felt board itself.
Remove the glass from your picture frame and discard or use for another project.
Paint the wood frame with the craft paint of your choice. This may take more than one coat of paint. Be sure to dry in between coats and follow all package directions. Also, you will want to dry completely before continuing.
Take the insert that goes inside the frame (without the glass) and use spray adhesive to adhere a large piece of felt. Allow this to dry as well. Be sure to cut the felt to the size of your insert.
Once your pieces are dry, you can put the insert back into the frame to make your DIY felt board.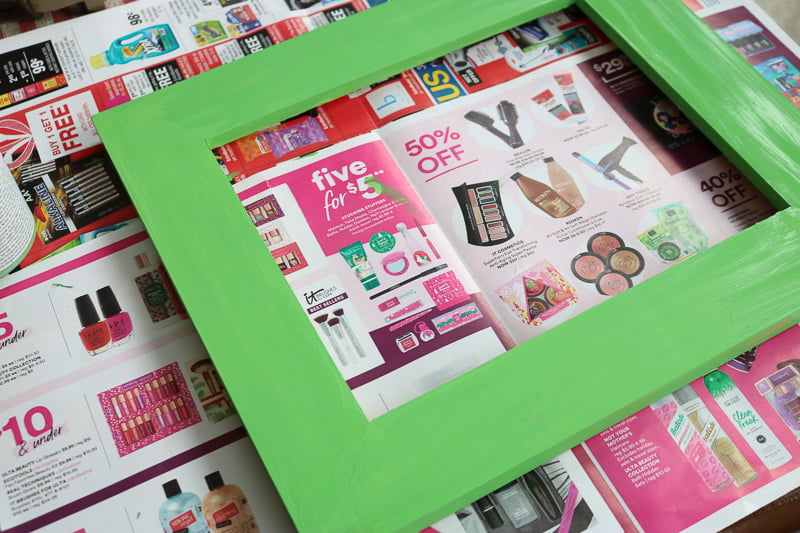 How to make felt story board pieces:
Now we need to make the monsters to go on our felt board with the felt sheets. You can make these in any color that you like and as many or as few pieces as you would like as well. Start by downloading our free SVG file below.
Free Monster SVG File
To get the free SVG file for your felt story board, just put your name and email in the box below. The file will then be sent to your email for you to download. If you have any issues, please email thecountrychiccottage@yahoo.com and I will try to help. Remember that you will need to download this onto a computer as a phone will not work with SVG files. Also, this file is for personal use only so please do not download for commercial use or to make things to sell.
Cutting Your Pieces
Download the SVG file that comes to your email.
Upload that file to the software for your cutting machine. You can see how to do that for a Cricut by clicking here.
Then cut your pieces from any color of felt sheets. I love my Cricut Maker and the rotary blade for cutting felt so that is what I used here. Use the instructions that come with your machine for cutting felt to get the best results.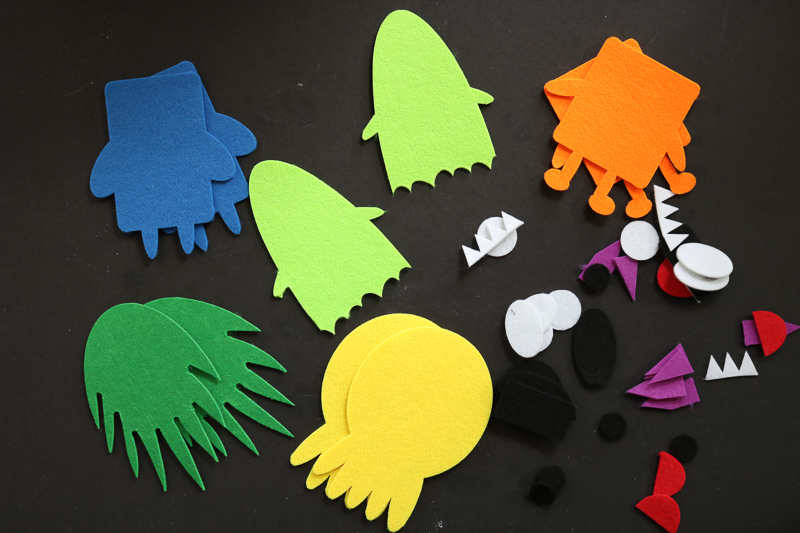 Making a felt board for stories:
Now the only thing left is to complete your felt story board. That is as easy as gifting the DIY felt board you made above with all of your felt story board pieces in a bag! You see the felt pieces will stick right to your board and the kids can use them in crazy combinations to make their own monsters. This is a great project for imaginative play, especially for preschoolers. Some of the pieces are small, however, so be sure your child is over the age of 3 and able to play with pieces and not swallow them.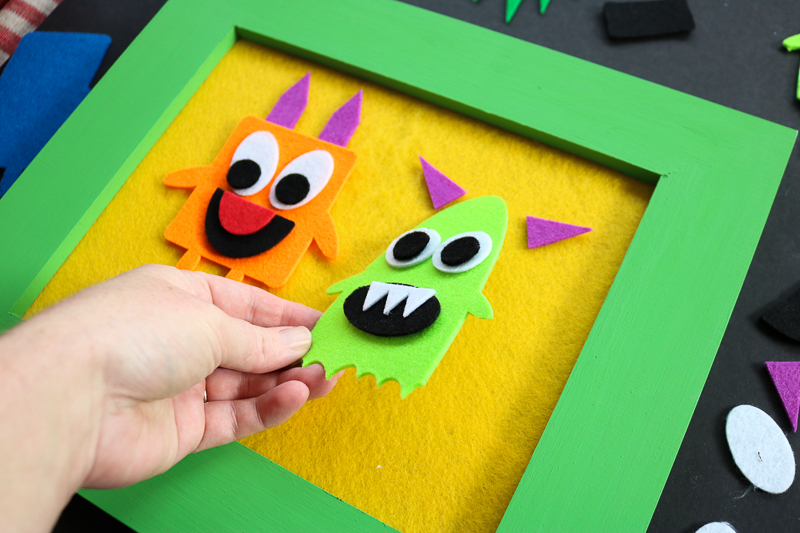 Now that you know how to make a felt story board, will you make one for your little one? This is one version but I am sure you can also think of other things to add to a board for some imaginative and fun play time!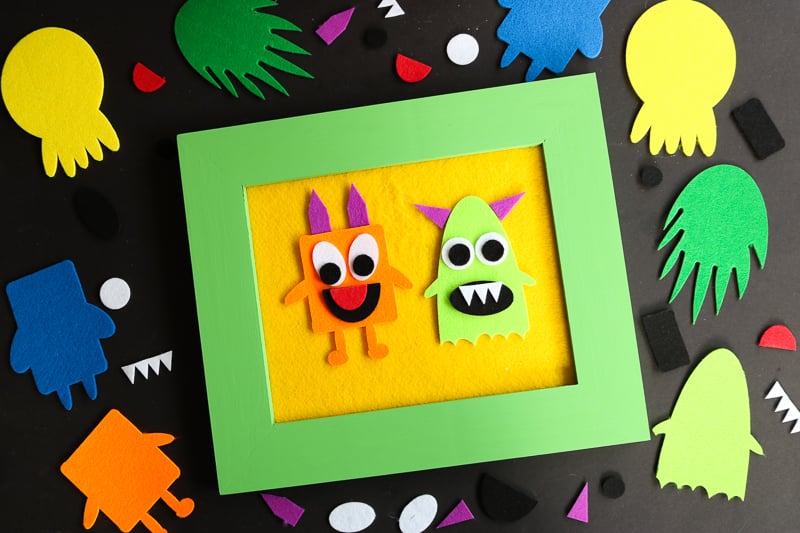 A felt story board can make a great gift! You could also hang a large felt board in their room and have all of the pieces in there as well. This smaller version is more portable but there is no reason not to have a permanent one as well. They can create different monsters over and over again as the felt pieces stick together then remove easily.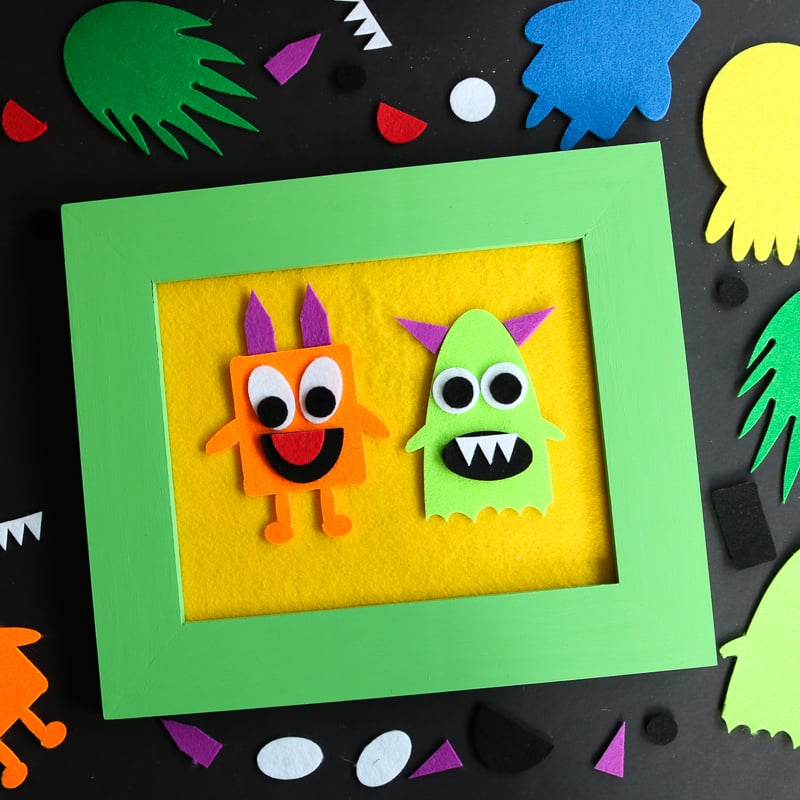 Y'all enjoy this free monster SVG file and be sure to use it to create your own felt story board. It is sure to be a hit with any little one in your family!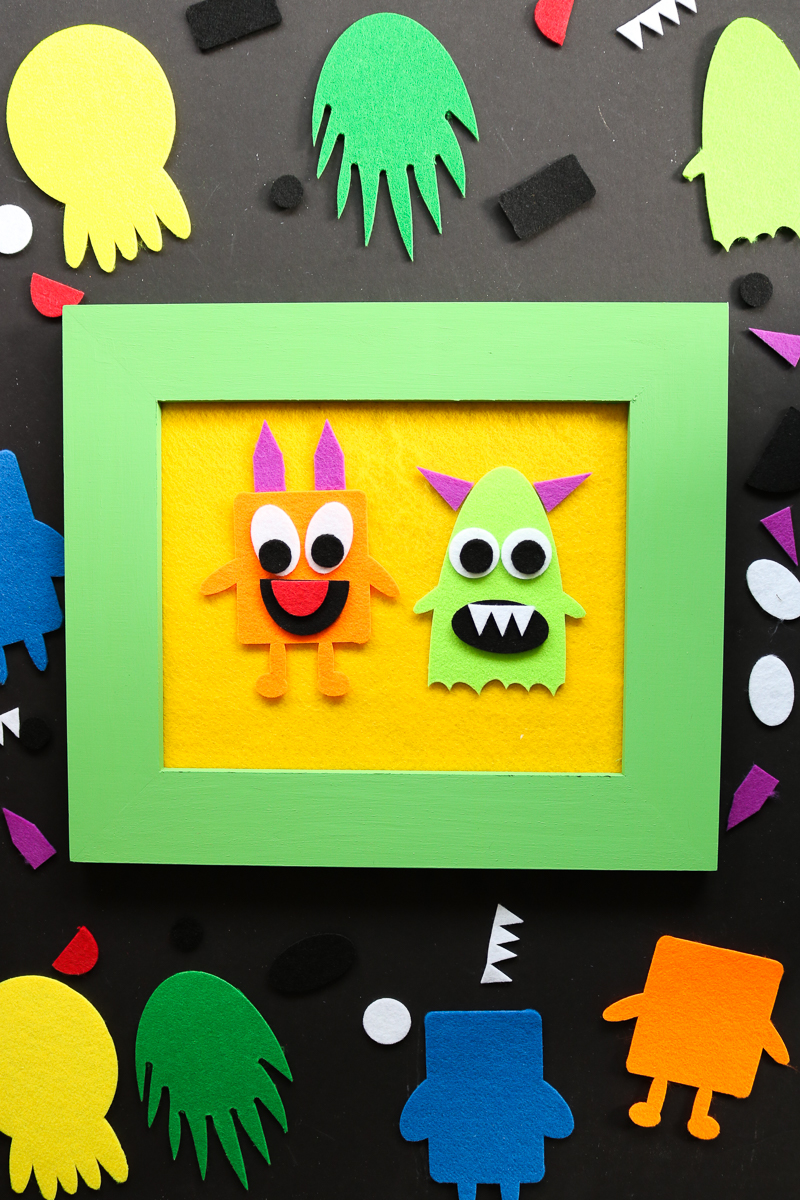 Want more ideas in addition to how to make a felt story board? Try the links below!
Need Help Organizing Your SVG Files?
Are you overwhelmed with the number of files on your computer? SVG (or digital cut) files can take up a ton of space, and it can be so hard to find exactly what you are looking for. That is where Cut File Clean Up comes in! The Cut File Clean-Up system ends the frustration of organizing your cut files so that you can find what you need and get to the best part of crafting—actually making your project.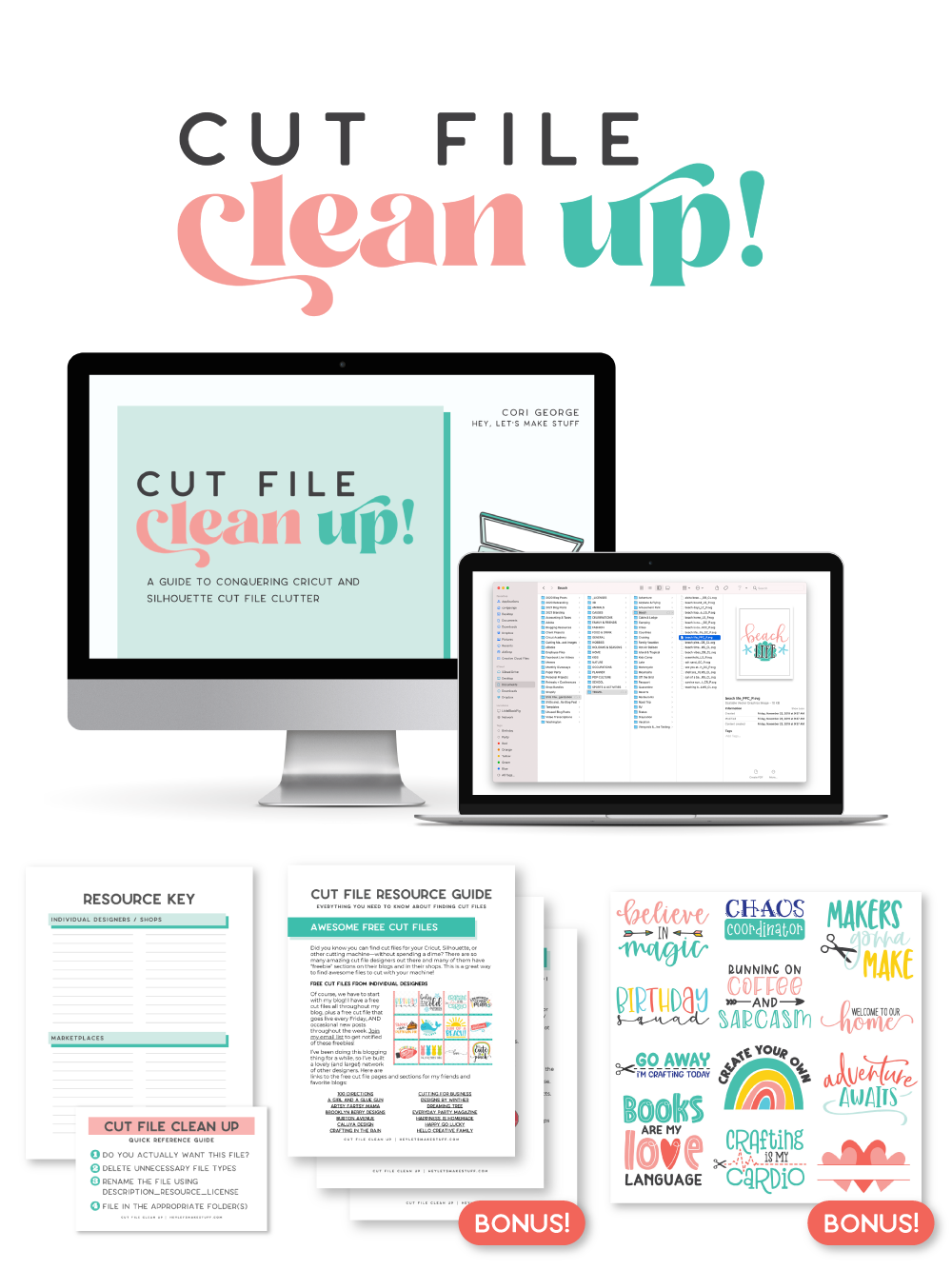 The best part is that you can get it for a deal right now with great bonuses. And yes those bonuses include even more digital cut files for your crafting. You can't get enough of those right? Grab it now.