So I
wanted
needed
HAD TO HAVE a chalkboard. I made some
chalkboard tins
. Cool yes but I wanted more. Something big yet sturdy and it must be CHEAP. Plates were too small. Most large platters that were in the "cheap" range were too flimsy. So I thought and hunted. And finally it hit me…a cutting board…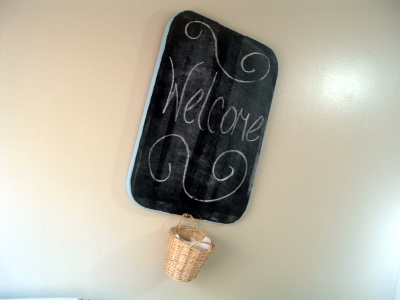 Aaahhh..yes so much better. I found this large wood cutting board at goodwill for $2.99…hello cheap AND sturdy!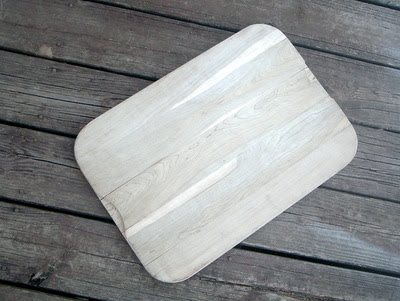 I actually use the "back" or the side without the knife marks. I just sprayed it with a few coats of chalkboard paint (always follow the instructions on your can!!). Painted the edges in robin's egg blue. After the mandatory 24 hours I had a board for our weekly "schedule". I put a saw tooth hanger on the back. A mini-basket attached to the front with an upholstery tack holds the chalk and a rag for an eraser.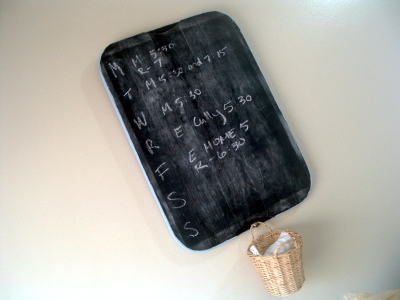 This idea came to me just in time…you see I have three kids playing ball right now…busy, busy, busy.
Get Our Weekly Newsletter