All week we have been sharing glitter crafts that can all be made in 15 minutes or less. Today I thought I would wrap up all of those ideas in one place for you! Grab your glitter and start making these holiday craft ideas today. They are all quick and easy to make as well. This leaves you no excuses for not making something special for your home this holiday season.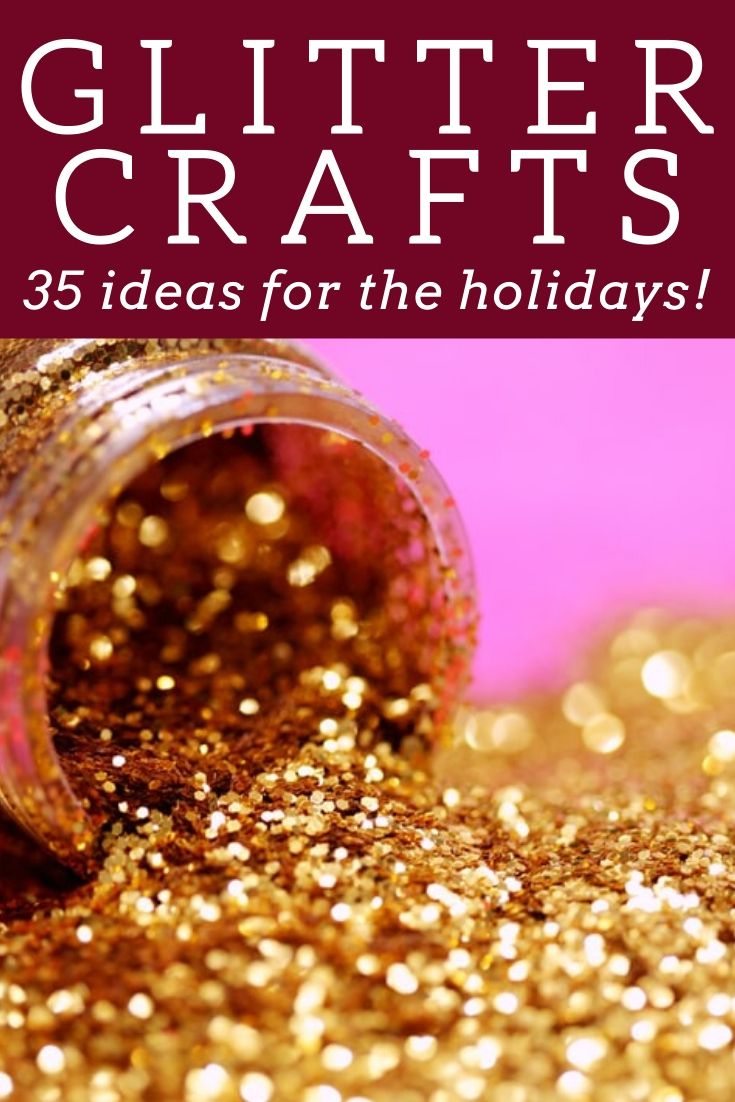 Glitter Crafts
I have listed all of the craft ideas below. You can click on each of the ideas and the instructions for each will open in another tab on your computer. If you want to see the pictures of each craft before you open them, you can look at the bottom of the posts from day 1, day 2, day 3, day 4, and day 5.
When you open the craft ideas, be sure to bookmark or pin those that you want to make. In the end, you will have a list of crafts to make between now and the holidays. Need supplies to make those glitter crafts? Be sure to shop in the widget below.