I am here with two weeks of handmade gifts and we are kicking things off with a great tractor applique pillow. This one was originally posted at
The Ribbon Retreat
but I thought it would make a fabulous Christmas gift. My little boy loves it that is for sure. You can use this same method to applique anything you can imagine for a handmade gift for anyone in the family.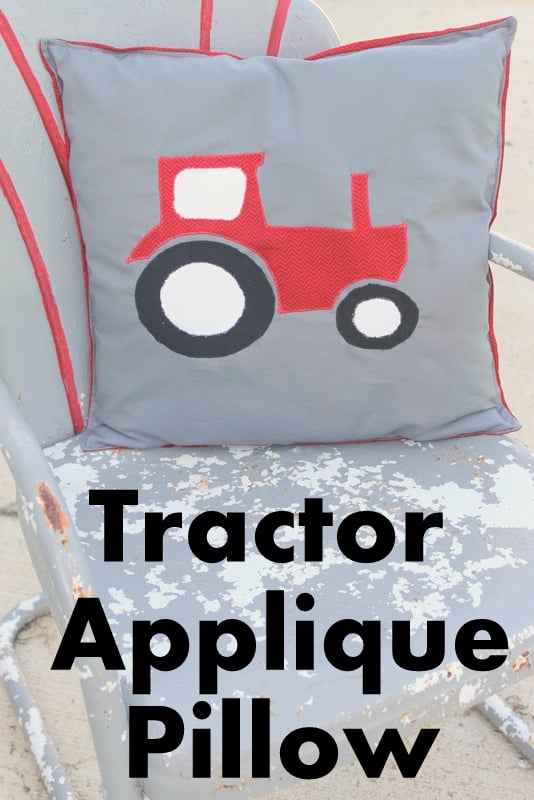 Tractor silhouette image (or any other image you wish to use)
Red Chevron Fabric (cause my boy believes real tractors are red!)
Black Fabric
White Fabric
Grey Fabric
Fusible Interfacing
Black Thread
Red Thread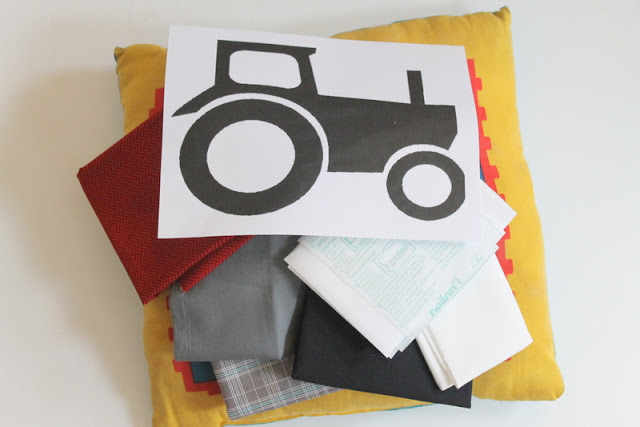 Cut out your tractor into pattern pieces. I removed the window from the tractor and the centers of the wheels for patterns as well.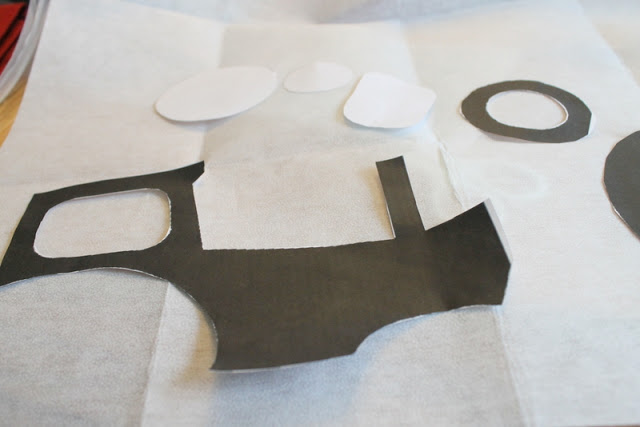 Pin the pattern pieces to the interfacing and cut out. NOTE: Be sure not to get your pieces backwards. Remember the "front " of the interfacing will be pressed to the backside of your fabric.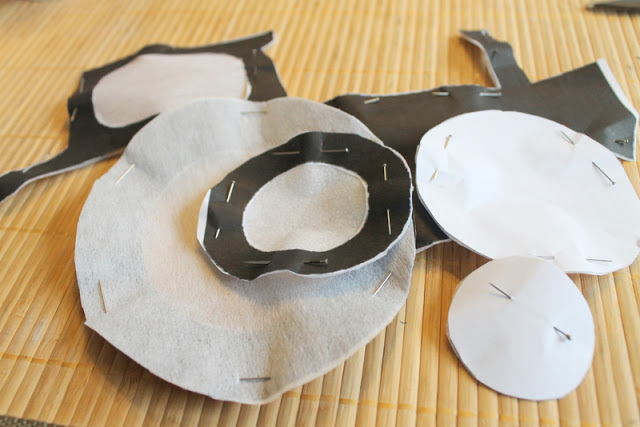 Fuse the interfacing to your fabric according to the instructions on the interfacing. Be sure to use steam, a damp pressing cloth, and press for the recommended time.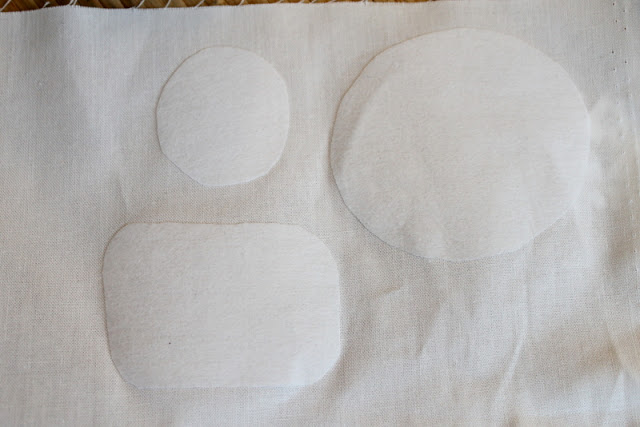 Cut out the pattern pieces from the fabric and layout on your gray fabric. Pin into place. You can see I used the red chevron for the tractor body, black for the wheels, and white for the window/inside of the wheels.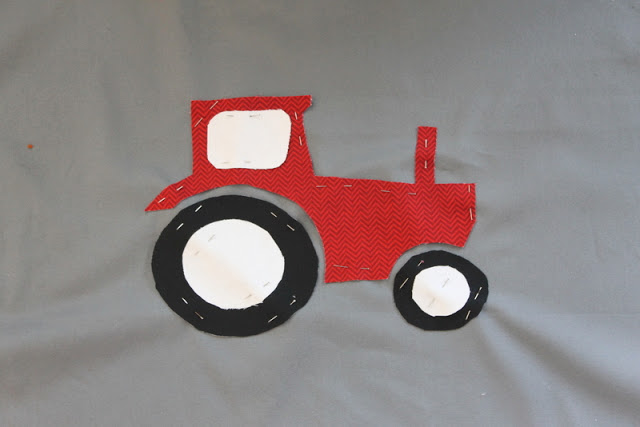 Use your black and red thread to go around your appliques. I went slowly and got right on the edge of the fabric. I used a very short zig zag stitch on my machine and actually went around each piece twice.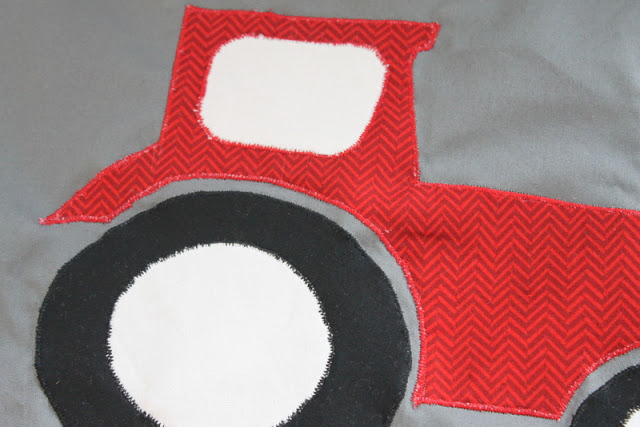 Cut the gray appliqued fabric and the red chevron to about 1 inch larger then your pillow. Place right sides together and sew around three sides. Complete your corners on the fourth side but leave the majority of the pillow open (as shown below).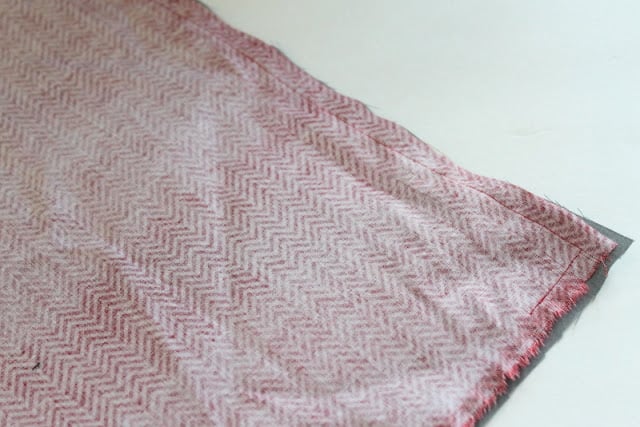 Turn the pillow right side out and push the corners out with your finger.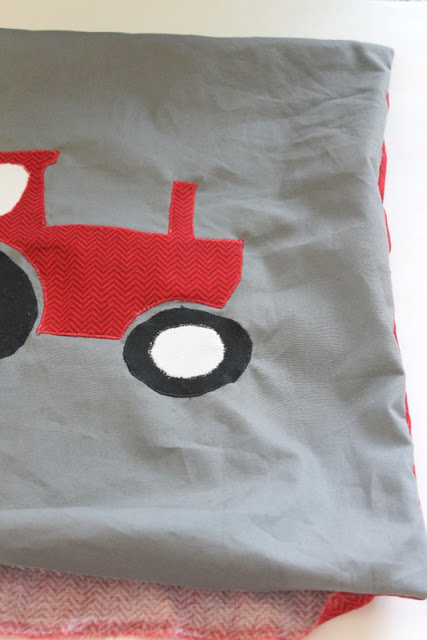 Insert your pillow form or old pillow.
Turn under the seam allowance and pin across the bottom. Sew closed on your sewing machine or by hand.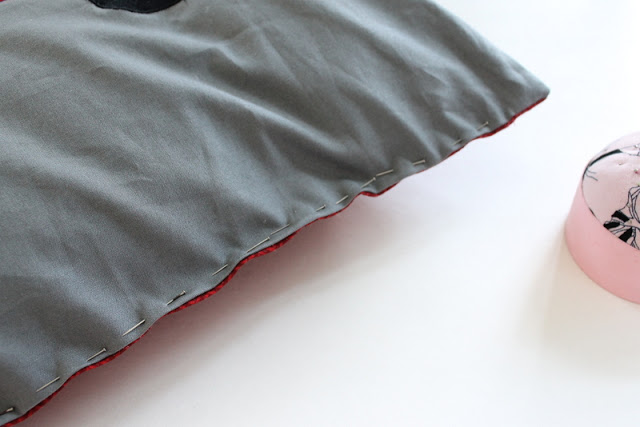 Give your pillow to your little guy to enjoy!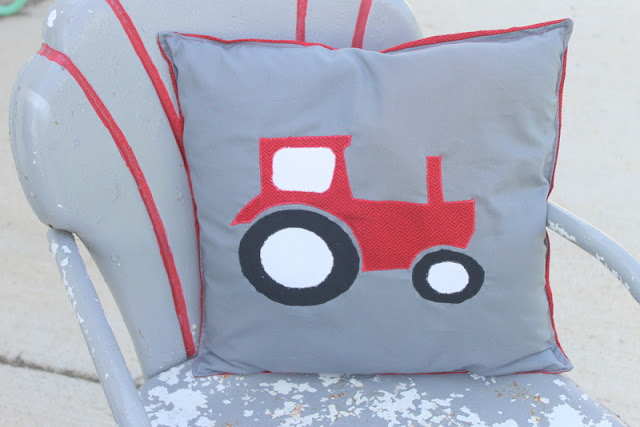 I know my little guy is thrilled with his new "tractor". What other appliques would you apply for the little boy in your life?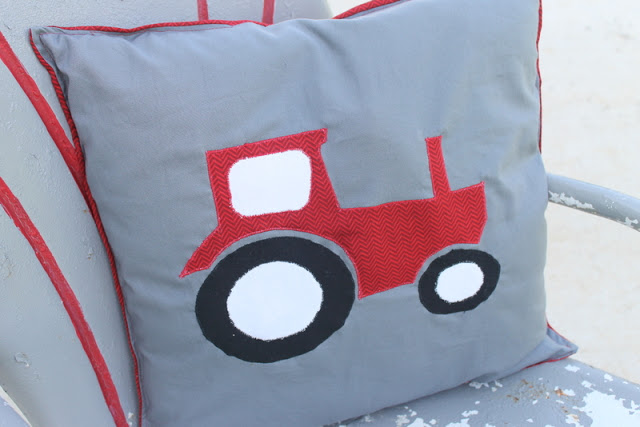 This great handmade gift is perfect for anyone on your list. Stay tuned as the next two weeks I am going to share lots of handmade gift tutorials and ideas with you. Give handmade this holiday season with this series on The Country Chic Cottage. For all of my handmade gift ideas, visit our handmade gift gallery page.
Have you missed any of our handmade gift series? Visit all of the links so far:
Stay tuned for even more handmade gifts!