Ever wanted to make a button carrot? I did! But first, this week I am joining up with Carolina from 30 Minute Crafts to bring you a week of Craft Lightning. What is Craft Lightning? It is crafts that can be completed in 15 minutes or less. Did you miss day 1? Check out my favor bags from yesterday plus my day 1 features. Be sure to stay tuned as all week we will have tons of great quick and easy craft inspiration for you. So now onto this button carrot!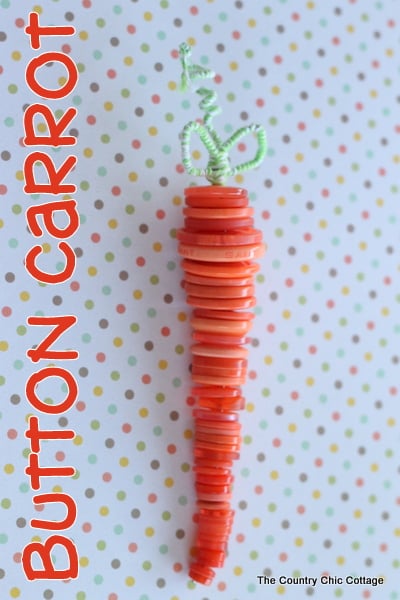 First I needed orange buttons…lots of different orange buttons. Buttons Galore and More sent me this assorted pack of orange buttons. I love that you can get reasonable packages of assorted buttons that are all similar in color. My head just spins with thoughts of buttons projects when looking at them! Okay but back to a carrot tutorial right?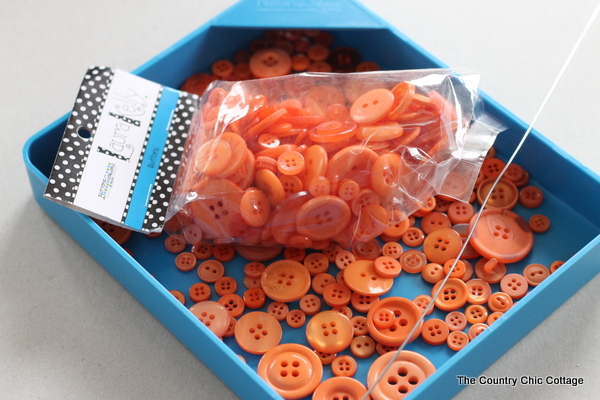 I took a piece of
floral wire
I had on hand and put a small "hook" on one end. I then started sorting buttons from smallest to largest. The hook insured that the buttons would not fall off.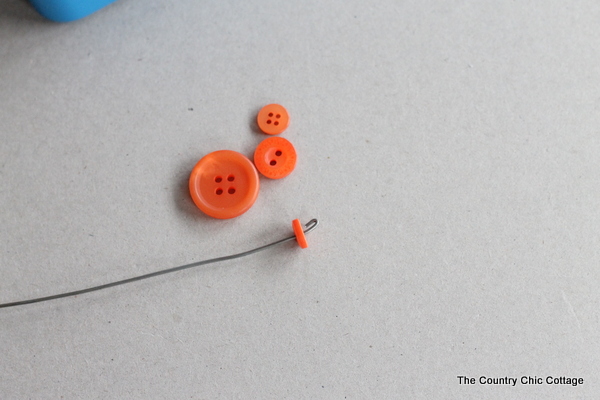 Just run the wire through the button holes and stack up buttons until you feel your stack is "carrot" like. I got slightly larger all the way up but at the very top I put a couple of buttons that were slightly smaller.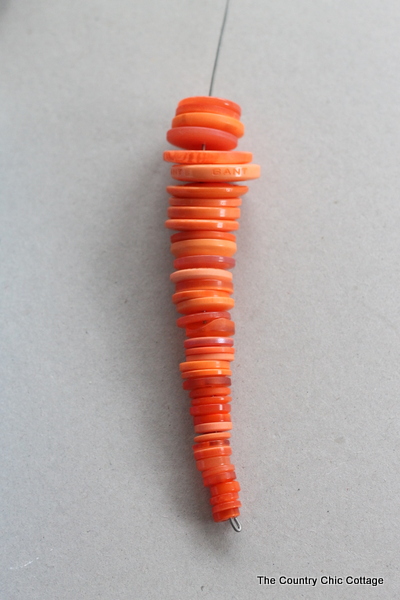 This is a great project for the kids to get involved in. Sorting and stacking the buttons is super easy. Plus it will even help with those fine motor skills! When you are done stacking, just twist the wire into a pretty shape and cut off the excess.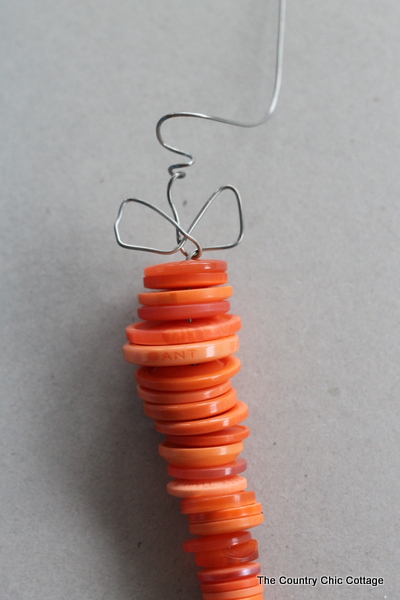 I used green baker's twine
to wrap that top portion and make it just as pretty as my button carrot. A carrot made of buttons? Yep it almost looks good enough to eat. This one is perfect for your spring decorating. I just love the carrot trend since it is slightly different then the standard pastel decor for spring. Y'all enjoy making one (or more) of these button carrots for yourself — in 15 minutes or less! Be sure to stay tuned as we bring you even more quick crafts all week this week!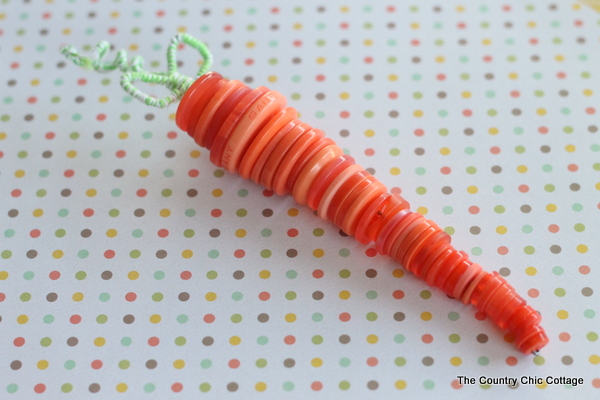 Love quick crafts? Be sure to
subscribe to THE COUNTRY CHIC COTTAGE
so you don't miss a thing! Check out our quick and easy project gallery for even more crafts and tutorial that can be completed in a flash.