Jen is back again with a fun flower vase printable for your spring decor. Wrap this around a vase or jar for your spring parties and weddings. The free printable download is below. Y'all be sure to follow along with Jen at 100 Directions as well to get even more of these great printables!
I love spring and all it's beautiful new flowers blooming all around. So today I have a printable for you to dress up your glass jars to use as vases for all your favorite flowers. Use a regular hole punch to create a lace effect before attaching the wrap to your vase. I love it when something so simple can become fabulous with just a little extra effort!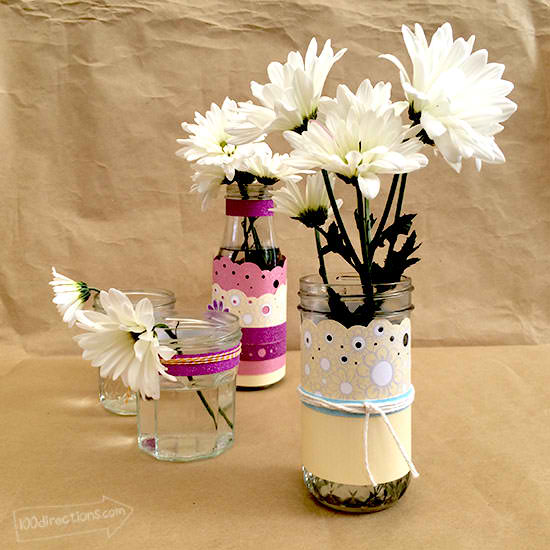 To create the lace look, I used 3 different sized hole punches. Punch out holes inside the white areas of the printed flowers with the large hole punches. Then, use a tiny hole punch to create holes throughout the rest of the design.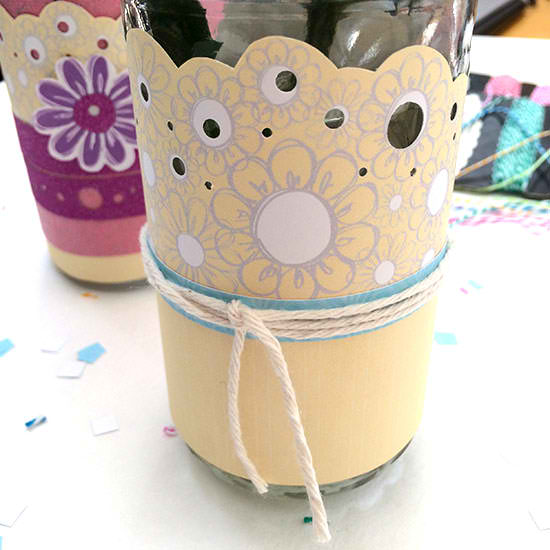 This printable comes with a variety of color strips to use as accessories when creating your unique vase art. However, you can also combine the printable with your favorite papers, washi tape and twine to create a look that is uniquely yours.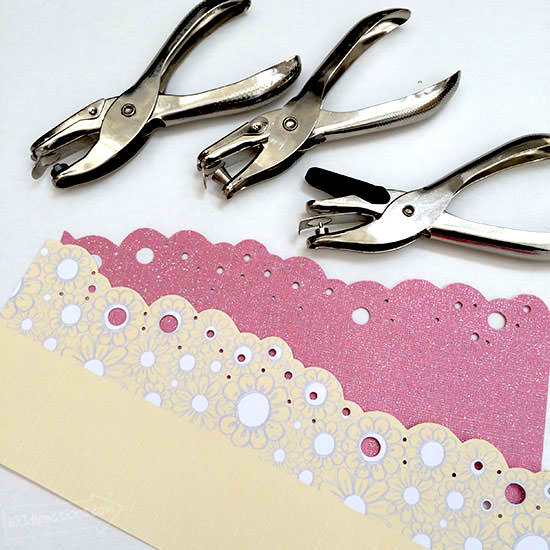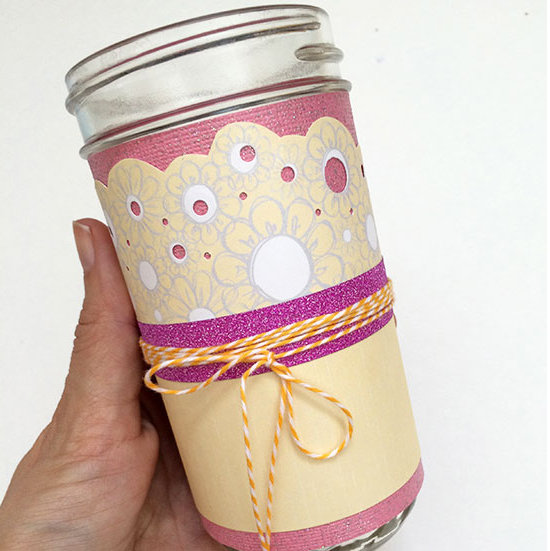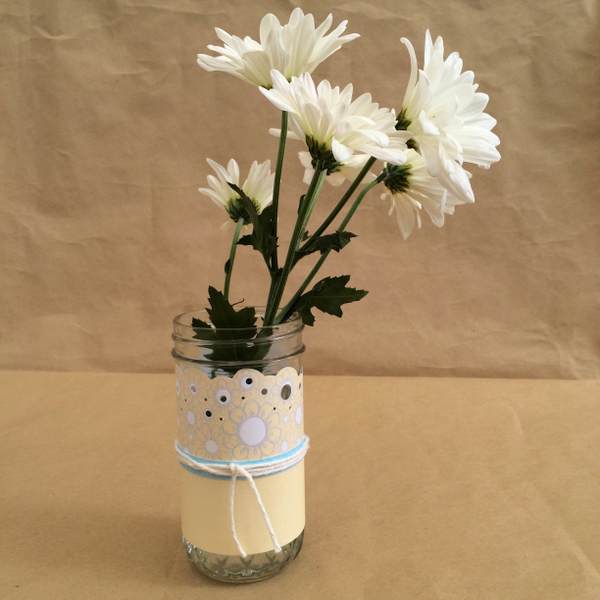 Download this spring vase decor printable from 100Directions.com
A Year of Jar Crafts
Sign up for our email list to get a FREE book with an entire year of jar crafts! 12 months, 12 crafts, tons of fun!