Today it is time to make your own plaid ornaments! This is a sponsored post from Adtech adhesives however all projects and opinions are my own. This is also a part of a plaid Christmas series over at Mad in Crafts that you don't want to miss. The fun part about these ornaments is that they are actually Christmas tree scent. Read on to see how I did that easily!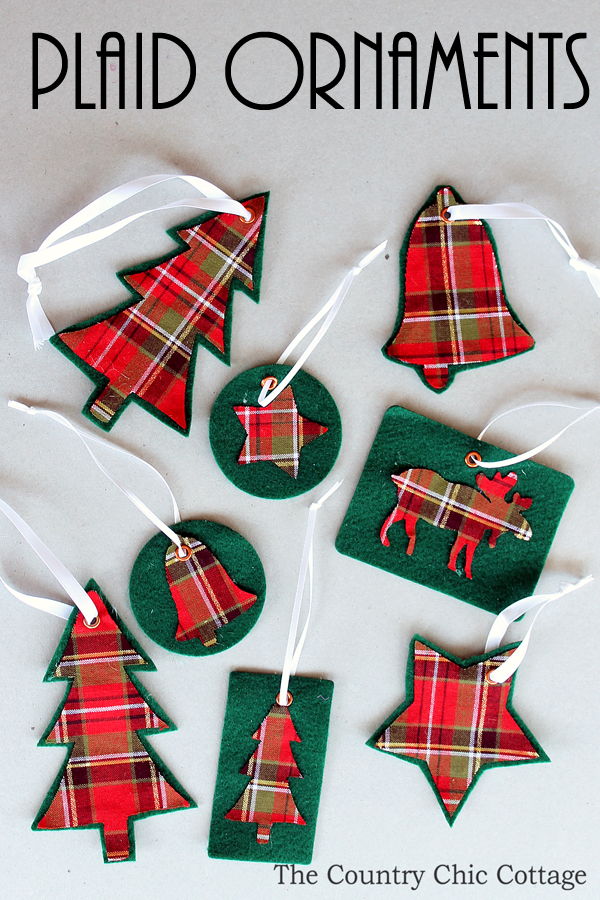 Items needed to make your own plaid ornaments:
Links may be affiliate links which means you won't pay more.
Plaid fabric (I actually picked mine up at Walmart)
Green felt
Cricut with picture below uploaded to cut
Fabric Interfacing
Cropadile (with grommets)
Ribbon
I have a short 5 minute video for y'all where I explain just how you can make your own plaid ornaments. Just hit play below.

So easy right? If you can't see the video or are having trouble following the steps, here are brief written instructions. First you will need to upload the picture below into your Cricut to cut the fabric. Add interfacing to the back of your fabric before cutting. The interfacing side of the fabric goes onto the mat. I used a deep cut blade and the fabric setting on the machine.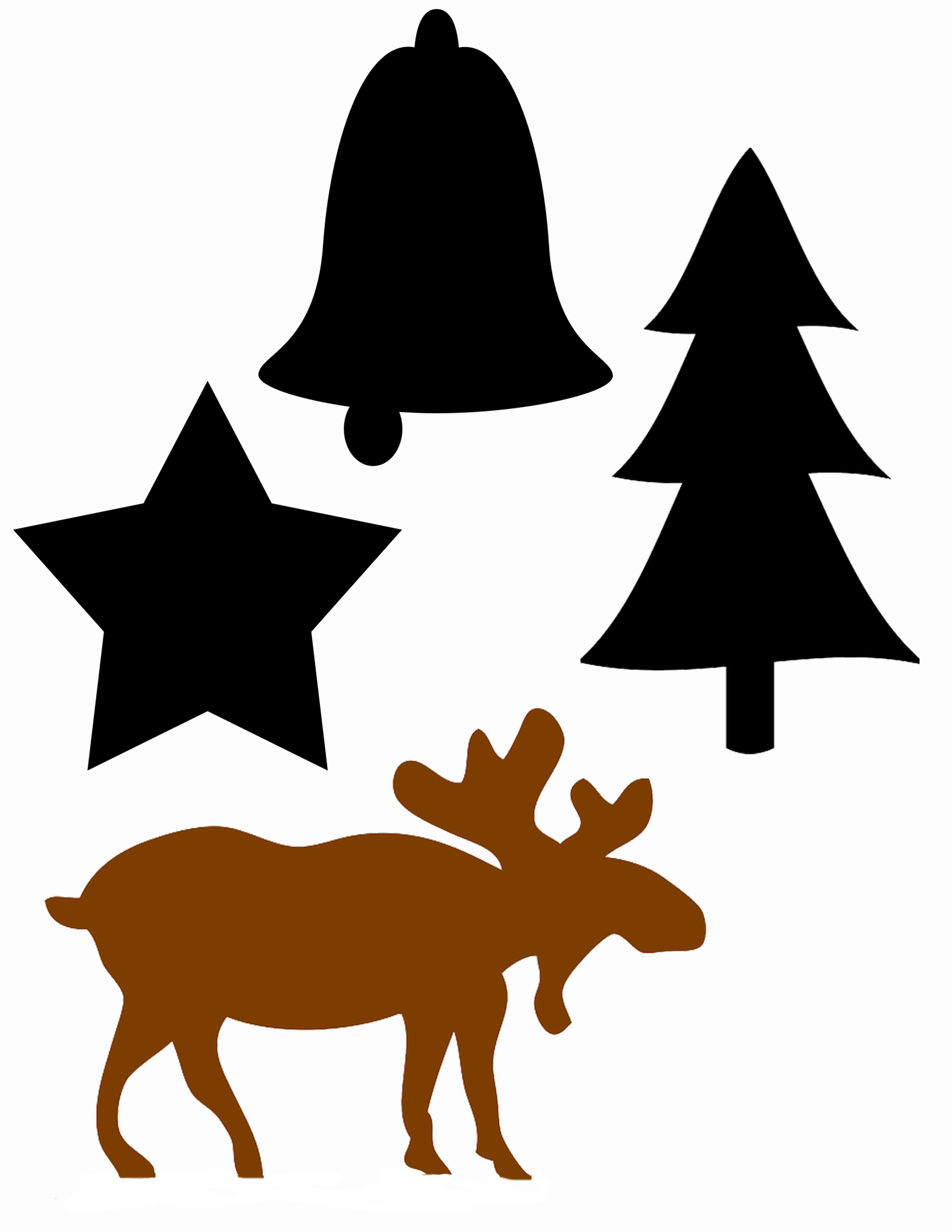 Remove the cutouts from the mat (you might have to trim some strings with the scissors to remove. Then use the scented hot glue to put your cutouts onto the felt. I used Christmas Tree scented glue but you can also find Pumpkin Pie, Apple Cinnamon, and French Vanilla. Trim around your felt either in the shape of the plaid cut out or in a circle, square, or more. You can just use scissors or try the Cricut for this as well.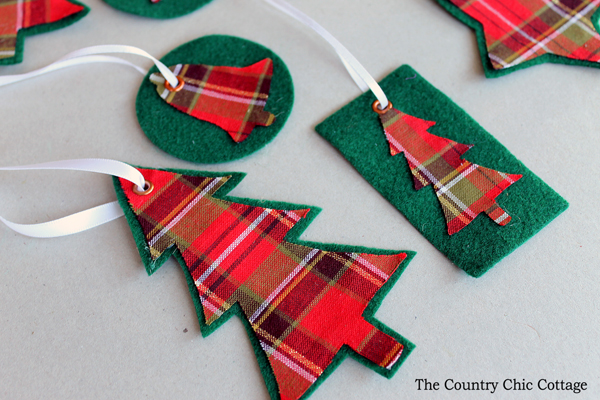 I punched a hole and added those eyelets with my Cropadile. I would highly recommend getting one of these as I reach for it all the time y'all! Then just thread in ribbon for hanging on the tree. That is it! Your plaid Christmas ornaments are complete and ready to hang on the tree.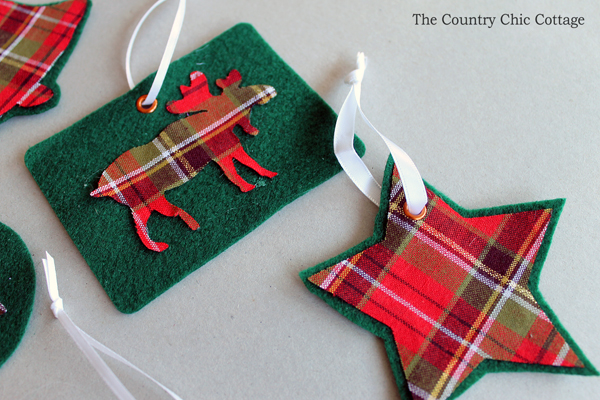 I made quite a few of these as I am planning on showing y'all a plaid tree before long. So stay tuned!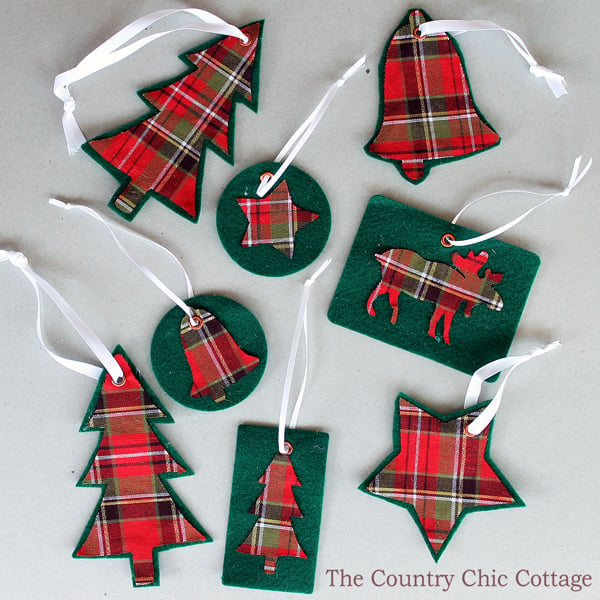 Don't forget to follow along at Mad in Crafts for tons of plaid Christmas ideas all this week!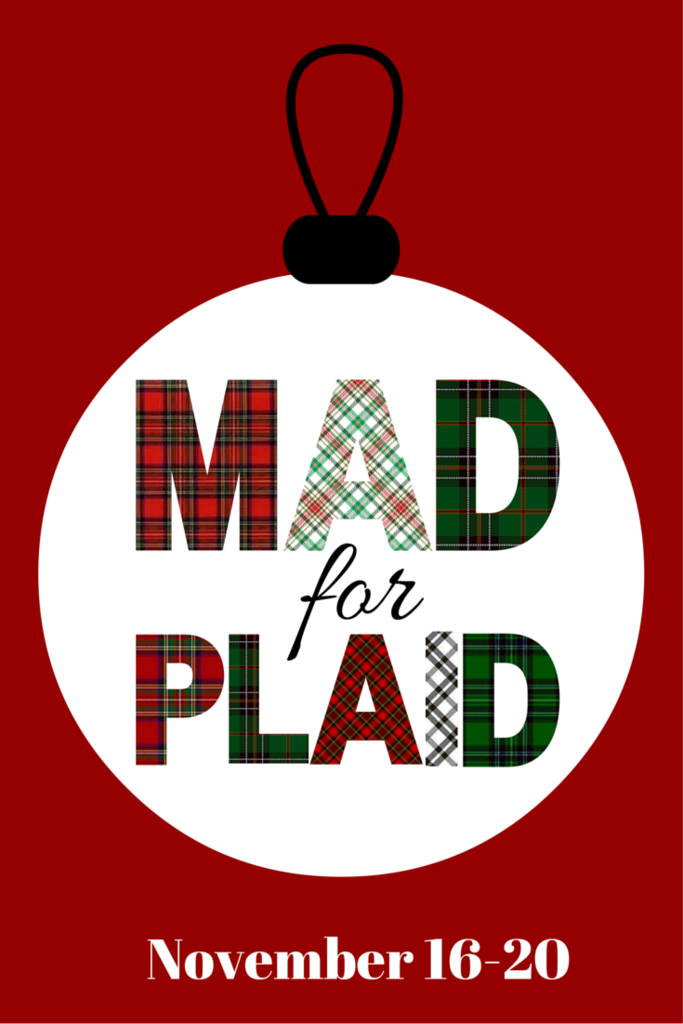 You can also head over and see how to paint a plaid ornament at my guest post on 30 Handmade Days.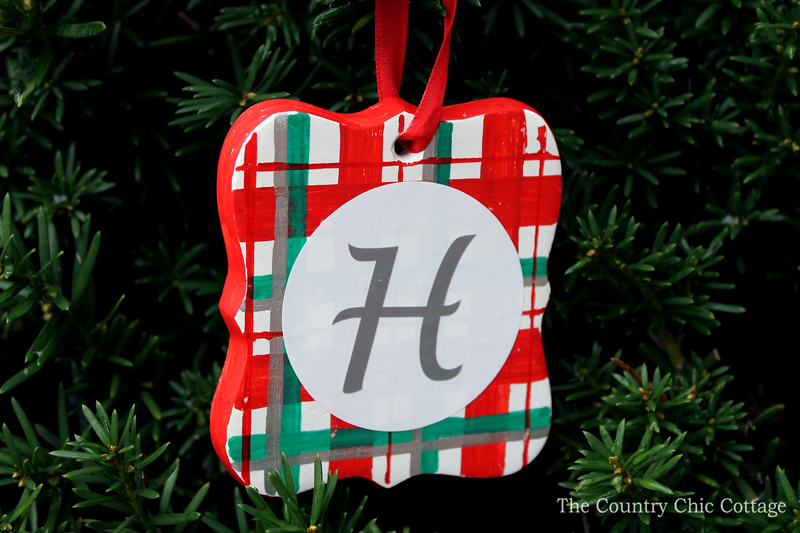 Or click here to see how to make these washi tape ornaments that almost look plaid.