What else can I possibly make with a mason jar? A mason jar toothbrush holder of course! The classic mason jar is so versatile and yes it seems like I am using them a few times a month for a project around here. But we all have our passions right? This mason jar toothbrush holder is so quick and easy to make…I almost can't call this a tutorial.
Pair this one with our mason jar bathroom organizer for a farmhouse style bathroom you will love!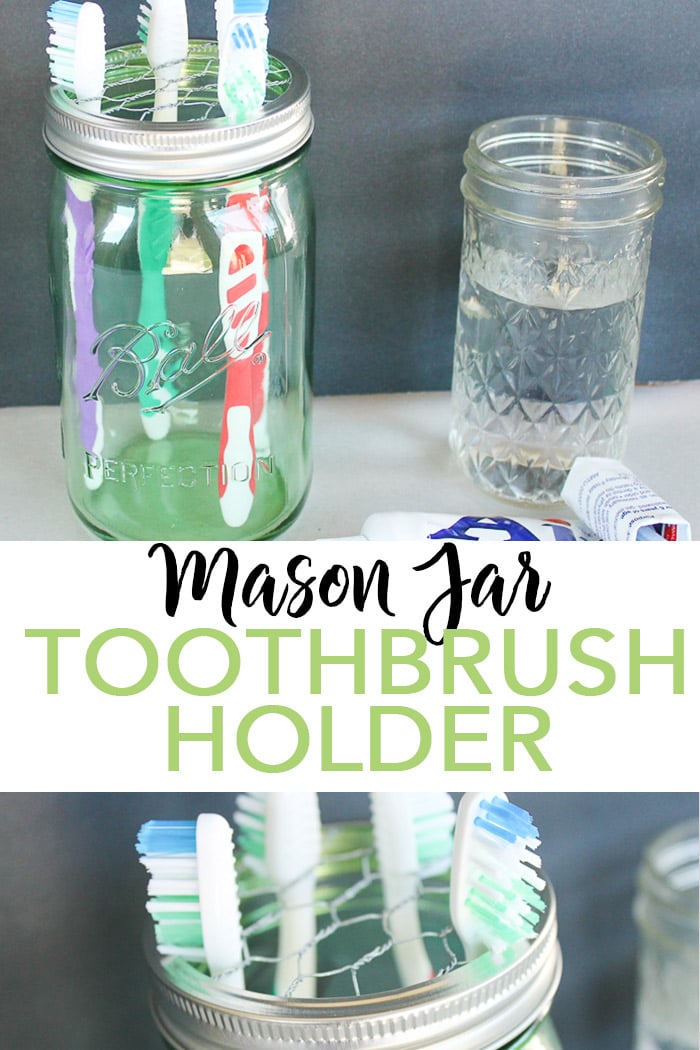 Supplies needed to make a toothbrush holder from a mason jar: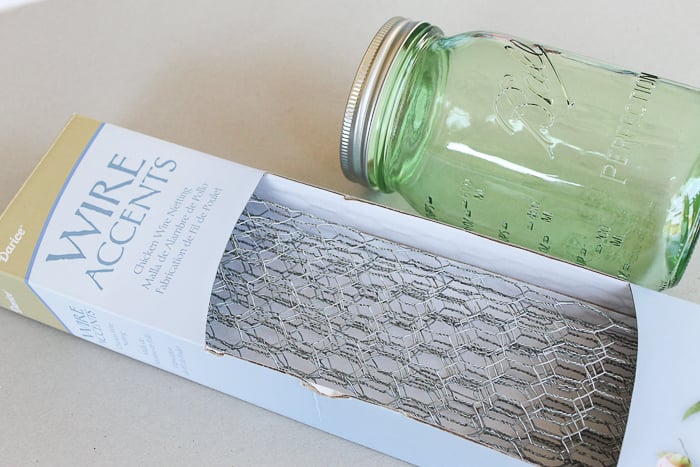 How to make a mason jar toothbrush holder:
Use the method of your choice to cut the chicken wire to the same size as the round lid portion of the two-piece jar cap. You can use a strong pair of scissors or I have these multipurpose scissors that work perfectly.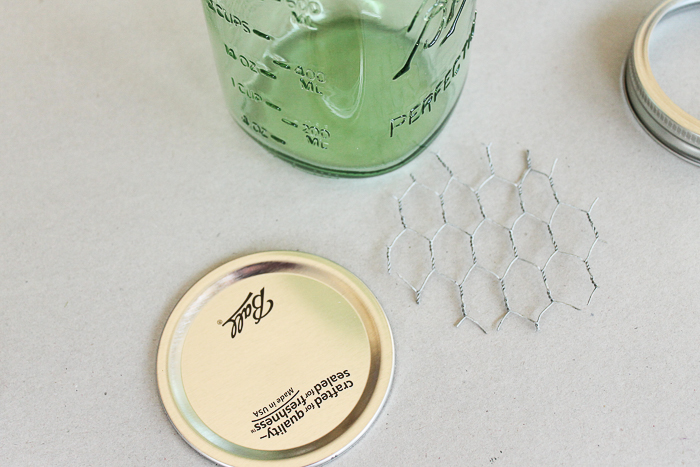 Add the chicken wire to the band part of the lid and screw it on top of your mason jar as shown.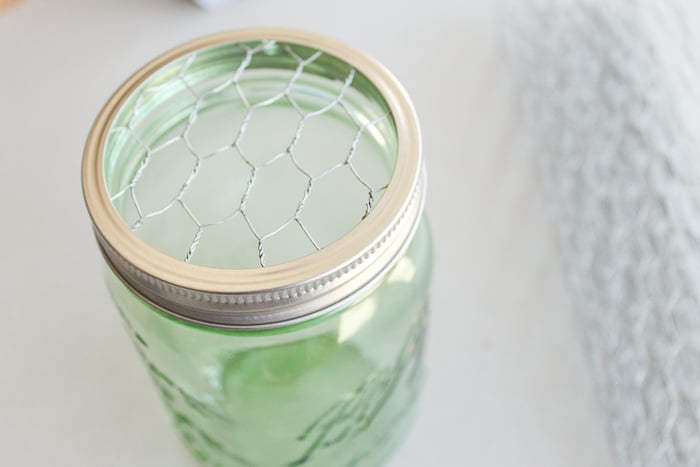 Add in your toothbrushes and you are ready to add this to your bathroom. Much better than a plain old toothbrush holder don't ya think?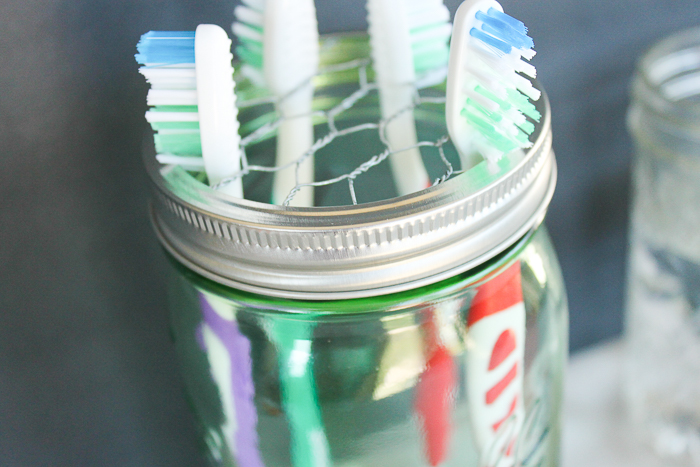 Want to see how to make this one on video? Just watch below!
You can also do this same thing with a pint jar. I am not crazy about the toothbrushes being able to touch each other so the quart jar works well for our home. What do you think? Is a mason jar toothbrush holder for you?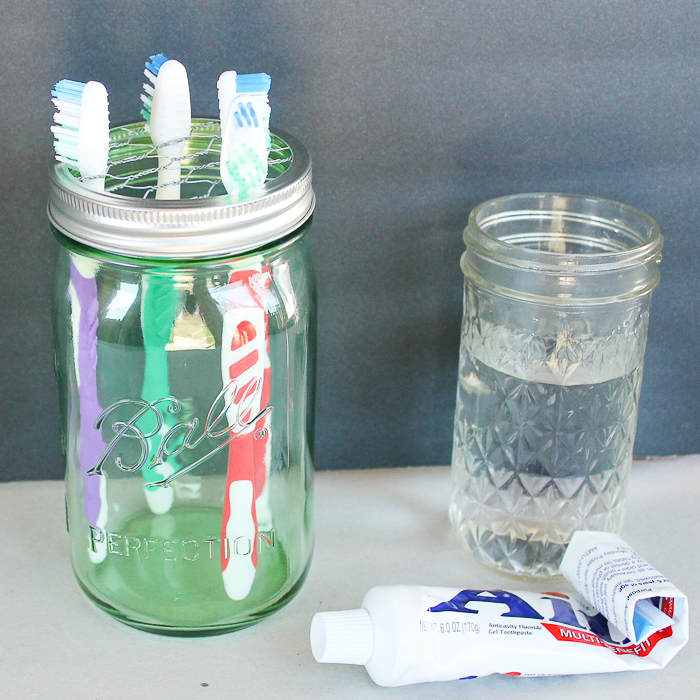 Love mason jars? Be sure to follow our mason jar Pinterest board.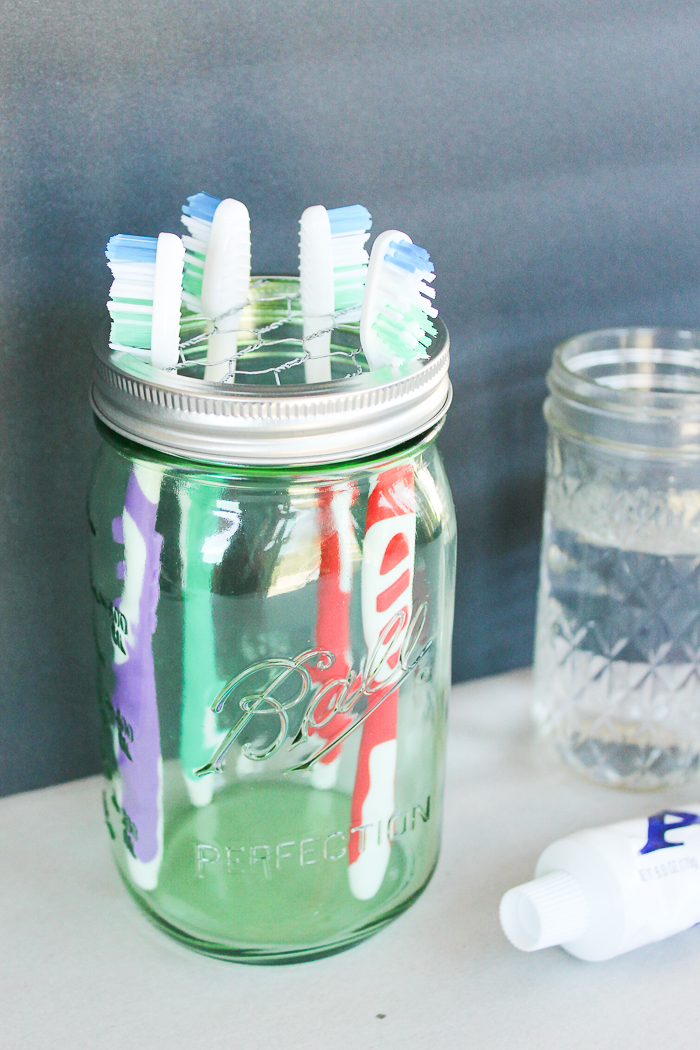 So, do you love this jar toothbrush holder and want more great ideas? Try the links below!
A Year of Jar Crafts
Sign up for our email list to get a FREE book with an entire year of jar crafts! 12 months, 12 crafts, tons of fun!