Perhaps you are looking for some Memorial Day crafts? Perhaps you just love all things patriotic? Well, this week has been for you! We have been sharing patriotic crafts that all take 15 minutes or less this week. So, you can use any of these to spice up your Memorial Day weekend or a general weekend this summer where you just want to host a backyard bash. Grab your supplies and get crafty to show your patriotism!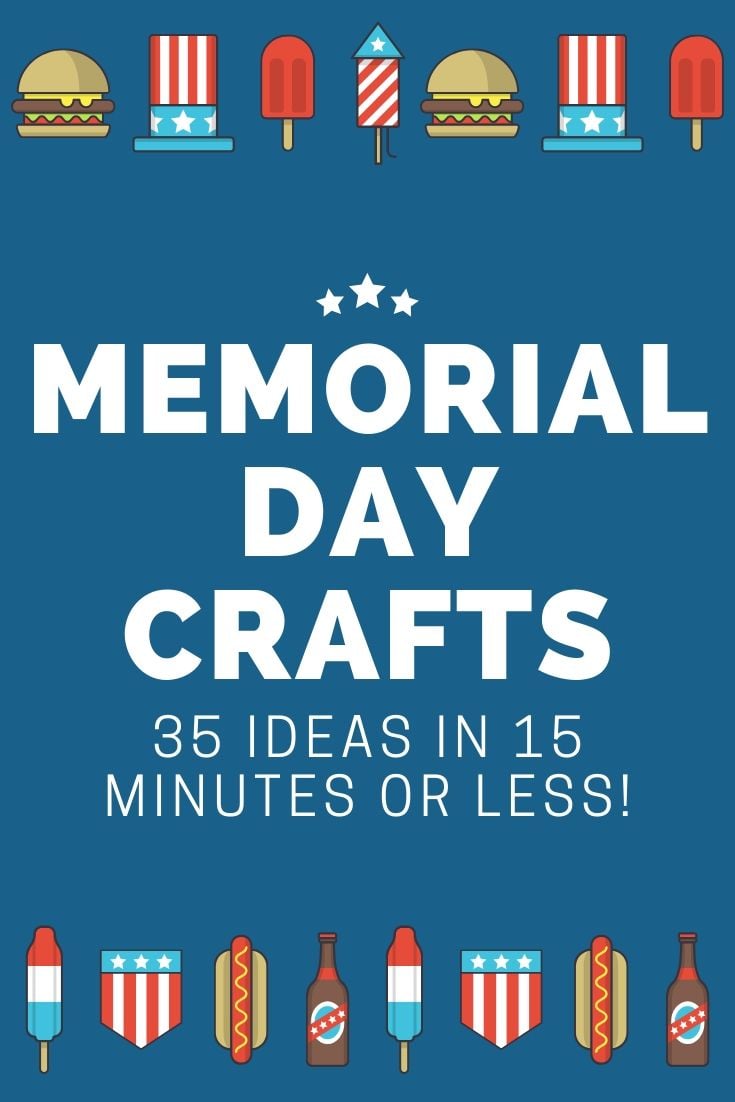 Memorial Day Crafts
The links below will open up in another tab on your computer. From there, you can pin or bookmark those that you want to make. If you want to see the pictures of each of the crafts before you click on them, just scroll to the bottom of the posts for day 1, day 2, day 3, day 4, and day 5. Happy crafting y'all!
So, which of these memorial day crafts will you add to your must-make list this summer? I hope y'all have enjoyed this patriotic version of Craft Lightning as much as we have!