Nautical decor is perfect for summer no matter where in the world that you live. You can use rope to make nautical decor in just minutes from any item that you my have around your home. I have a few examples for you below of how a touch of rope can add a beach feel to any item. These items are just examples and this technique can be used to transform any object.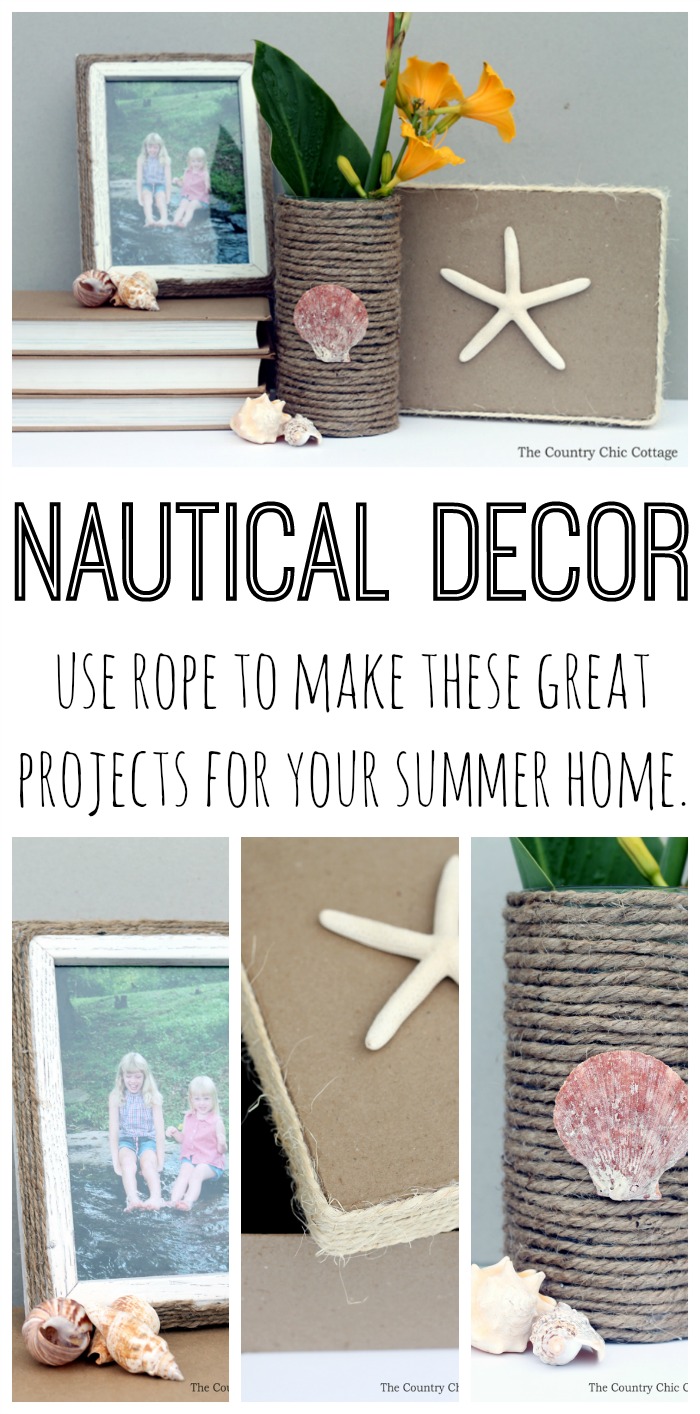 Note that some links in this post may be affiliate links which means you do not pay any more. Start be gathering objects around your home that may need a face lift. Check that pile that you have intended to donate or sell at your next yard sale. You might just find something that you can transform into gorgeous nautical decor.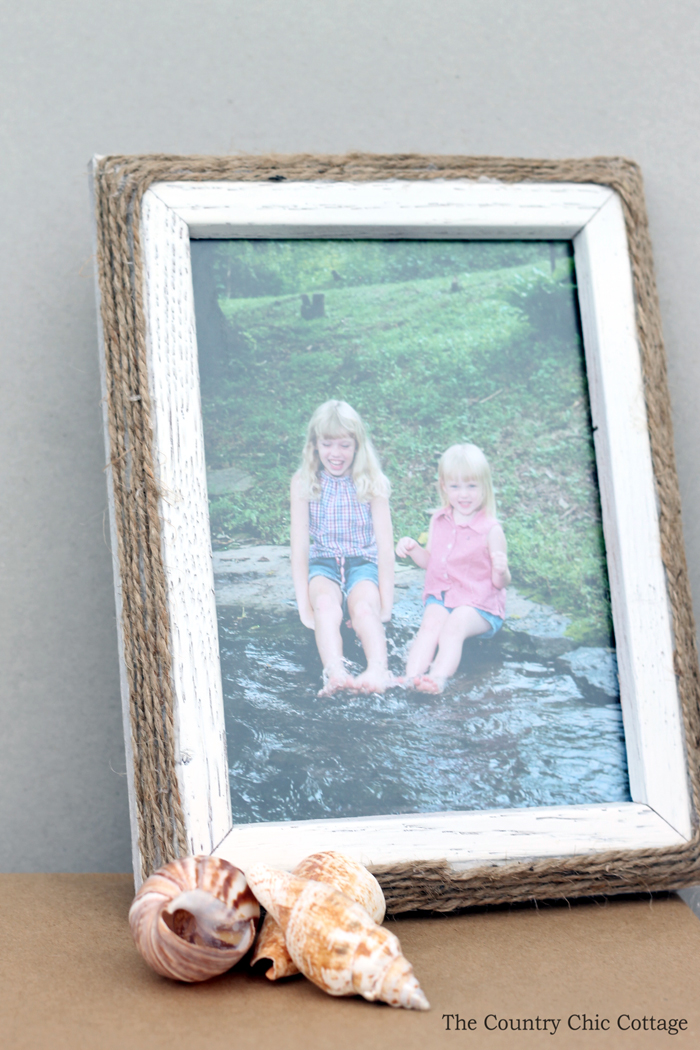 Then just break out a variety of twine and rope plus your trusty hot glue gun. On the frame shown above, we just added a few strips of jute twine around the outside using hot glue. It gives the frame a little something special and makes it perfect for a beach picture. You can paint any frame white then add on rope for the same effect.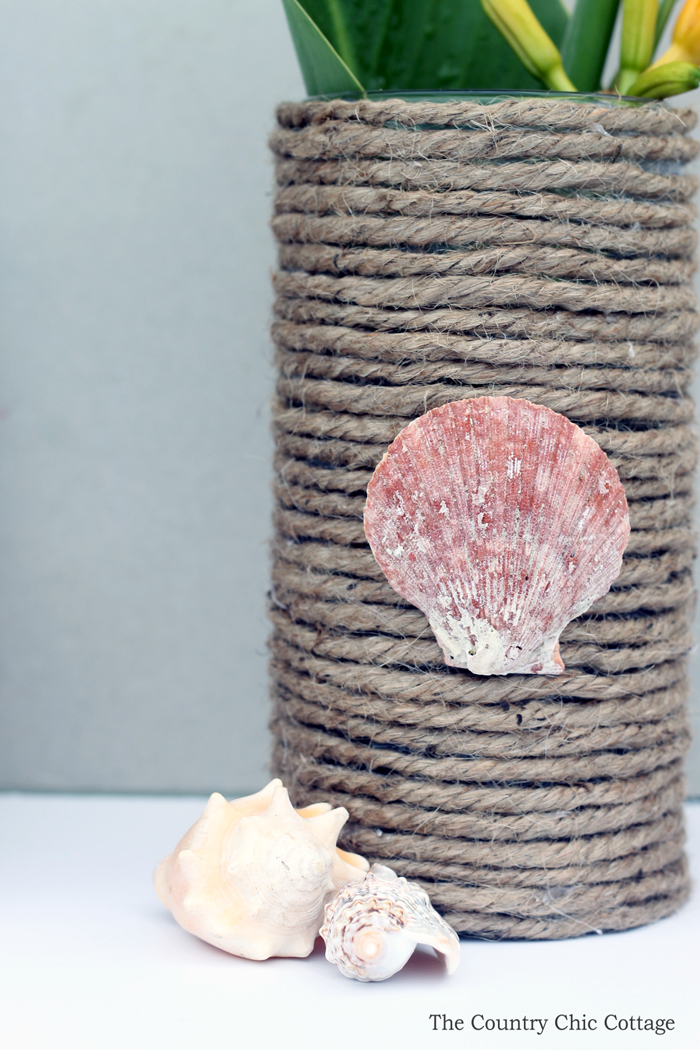 We went with a heavier rope on our next item. This is a plain, clear glass vase that you can pick up at the dollar store or even a second hand store Start at the bottom and work the rope up the entire length of the vase. I just used hot glue to secure. Add a fun sea shell to the front if desired as well. This nautical decor will look great in your home and you don't have to tell anyone how easy it was to make!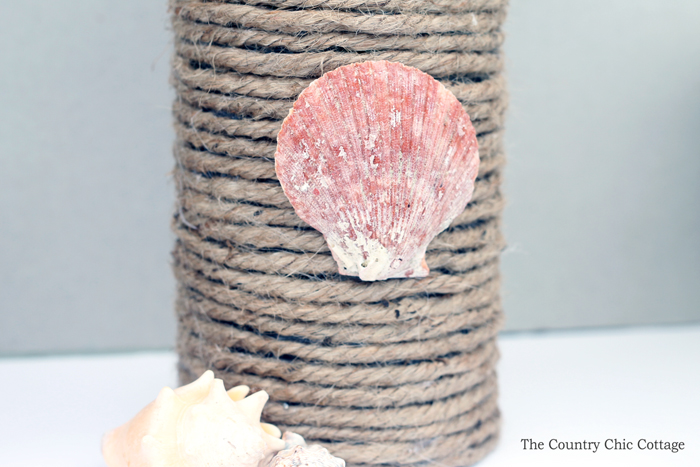 A beach themed home needs storage as well. Here we took a paper mache box and added rope just around the lid. A simple starfish was added to the top to continue the beach feel of this project. It is amazing what hot glue and a little rope can do to the simplest of objects.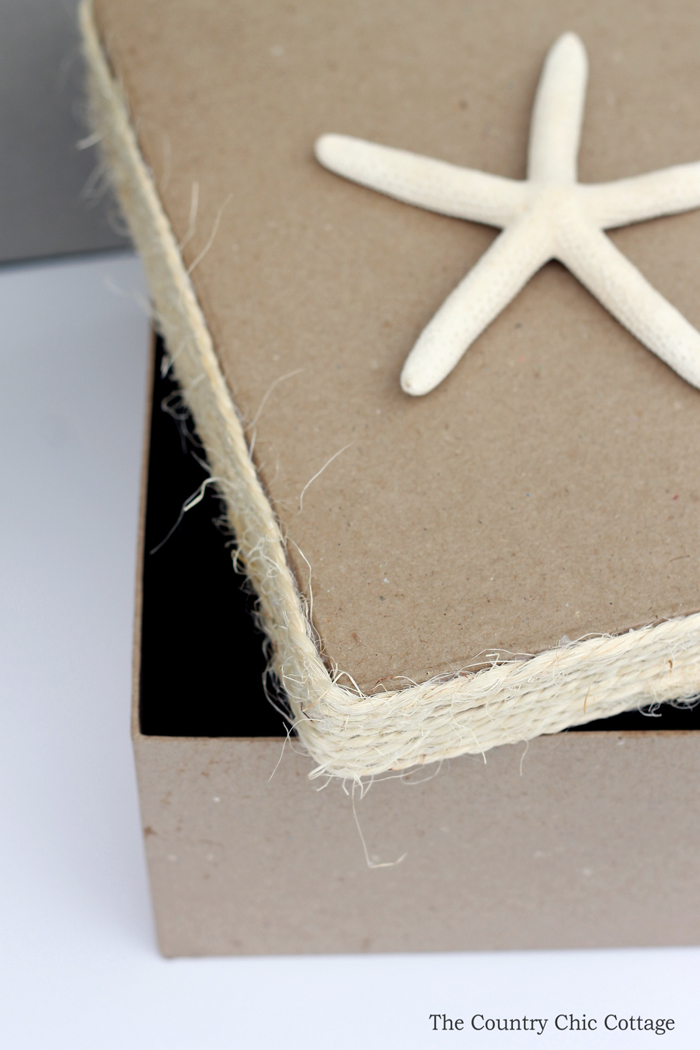 Are you inspired to create your own nautical decor? Grab a variety of rope and start looking at objects around your home in a whole new light.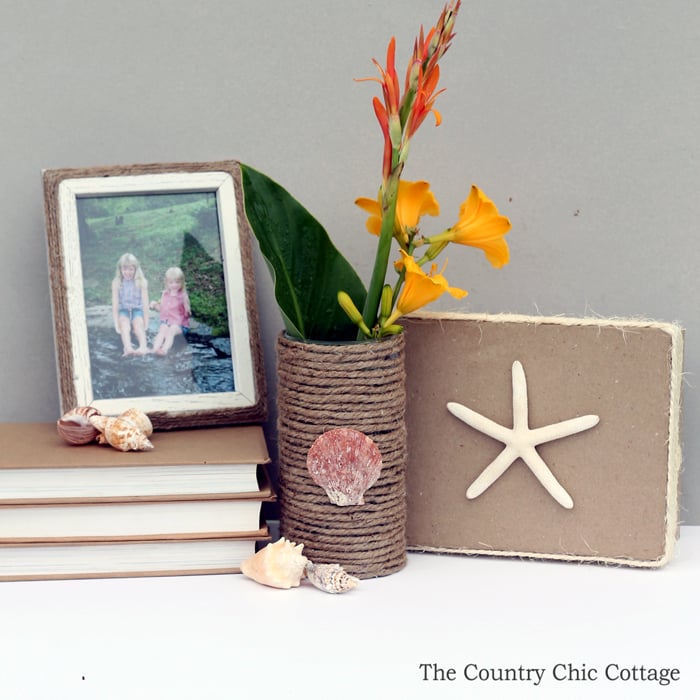 You can transform just about anything to have a beachy feel with just some rope and your trusty hot glue gun. Let your imagination run wild and add a few objects to your decor this summer. I love a nod to the beach in my home during the summer months. Want more ideas for objects to transform into nautical decor? Check out these 21 nautical rope decor ideas.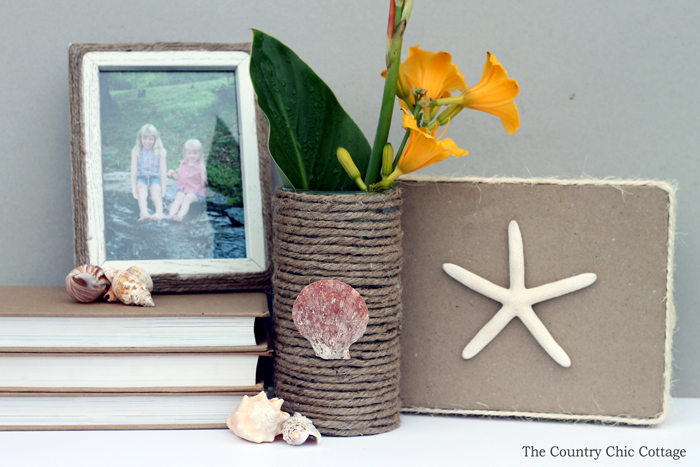 You can also click here to see how to make the great lighthouse shown below for your garden.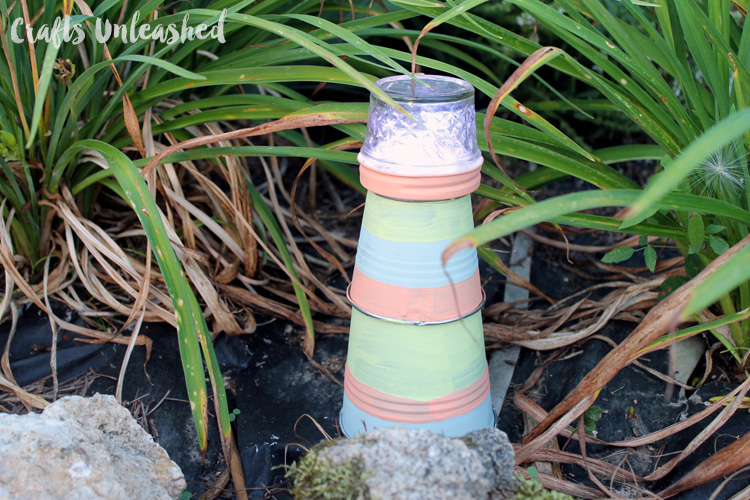 .Save
Save