Make a St. Patrick's Day baby outfit this year with our free SVG file that can be used in your Cricut or Silhouette machine. Your baby will look great and be safe from pinching once you add this adorable design to the front of a onesie. And yes they are always sittin' on a pot o' gold! I also have 15 more free SVG files for you to use for St. Patrick's Day at the bottom of this email. Y'all enjoy!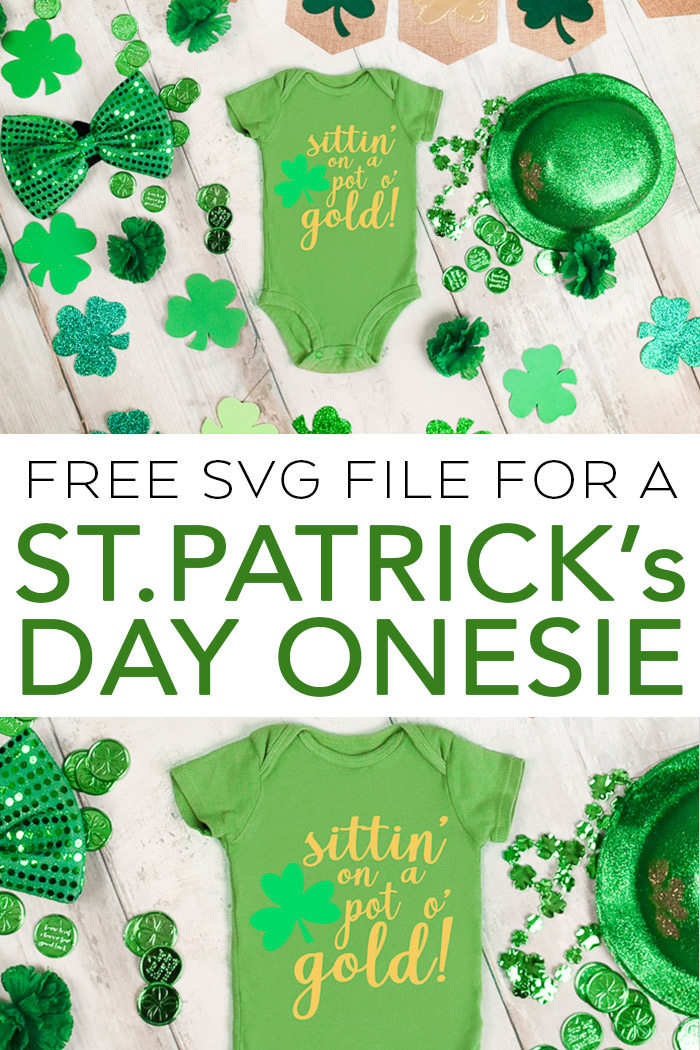 St. Patrick's Day Baby Outfit SVG File
First, you will need to download the file to make your onesie. To do this, just put your name and email in the form below and the SVG file will be automatically sent to you. If you have any trouble, please send an email to thecountrychiccottage@yahoo.com and I will try to help!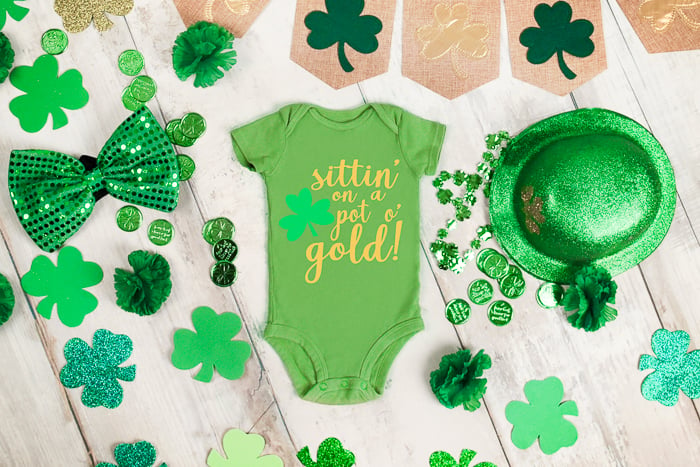 Making a Saint Patrick's Day Baby Outfit:
Next, you will actually need to make the baby outfit for your little one.
Start by downloading the SVG file above and uploading it to your machine. You can find instructions for uploading it to a Cricut by clicking here.
Then cut the file on your machine from heat transfer vinyl. Be sure to mirror your image and cut with the shiny side down on the mat. You can see which machine I prefer by clicking here. I used two colors of vinyl but that is optional.
Weed away all excess including the centers of all letters. You want to be left with only what you want to add to your shirt.
Then press the heat transfer vinyl to your onesie using an iron, heat press, or EasyPress. You can see which I like by clicking here.
Peel back the carrier sheet to reveal your design. If any of the vinyl is lifting, be sure to press again before removing.
Your St. Patrick's Day baby outfit is ready to put on your little one or even give as a gift!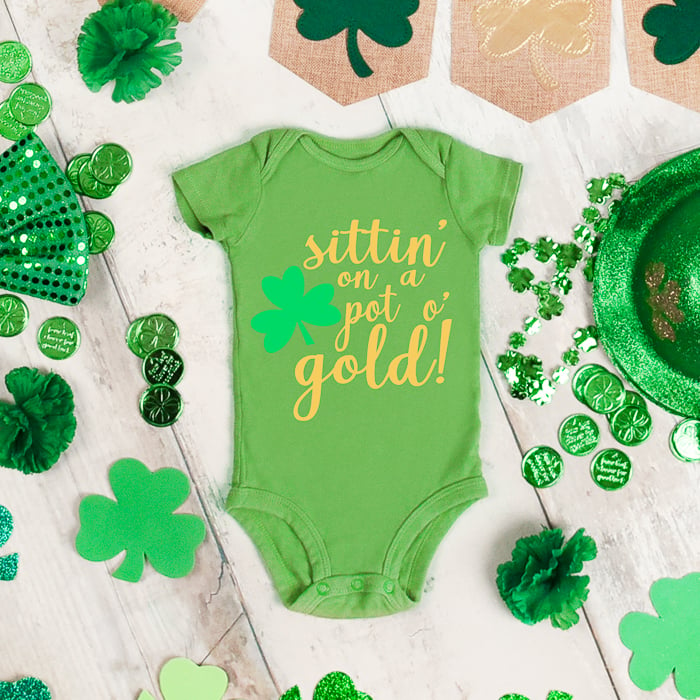 I love this funny St. Patrick's Day baby outfit! Grab your supplies and start on your own version today!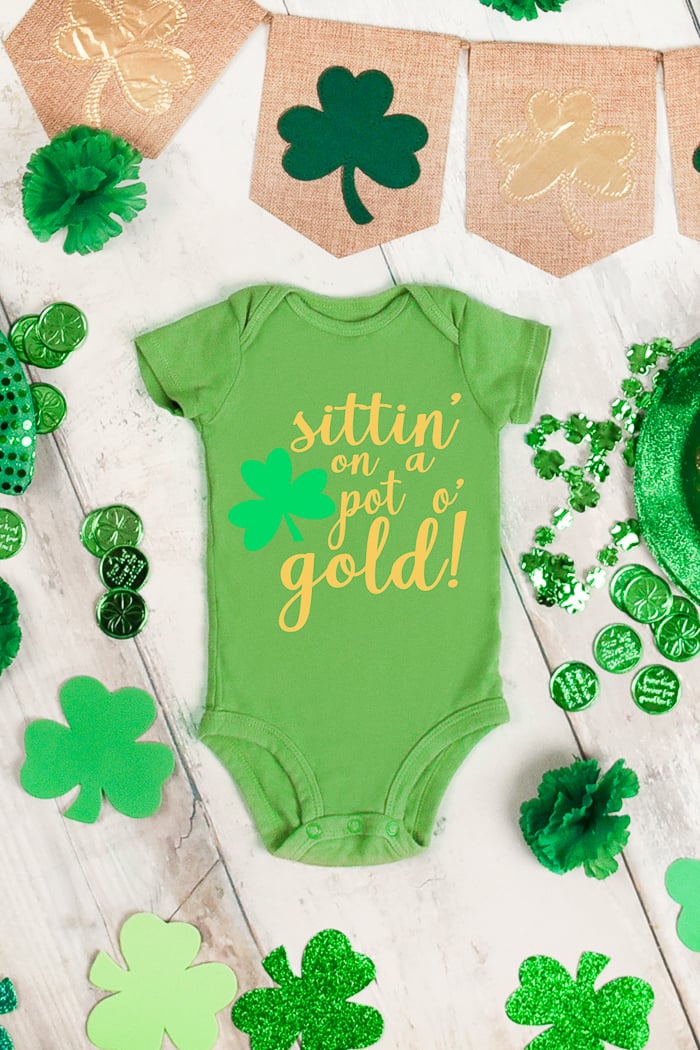 So, do you love this St. Patrick's Day baby outfit and want more ideas? Try the free SVG files below!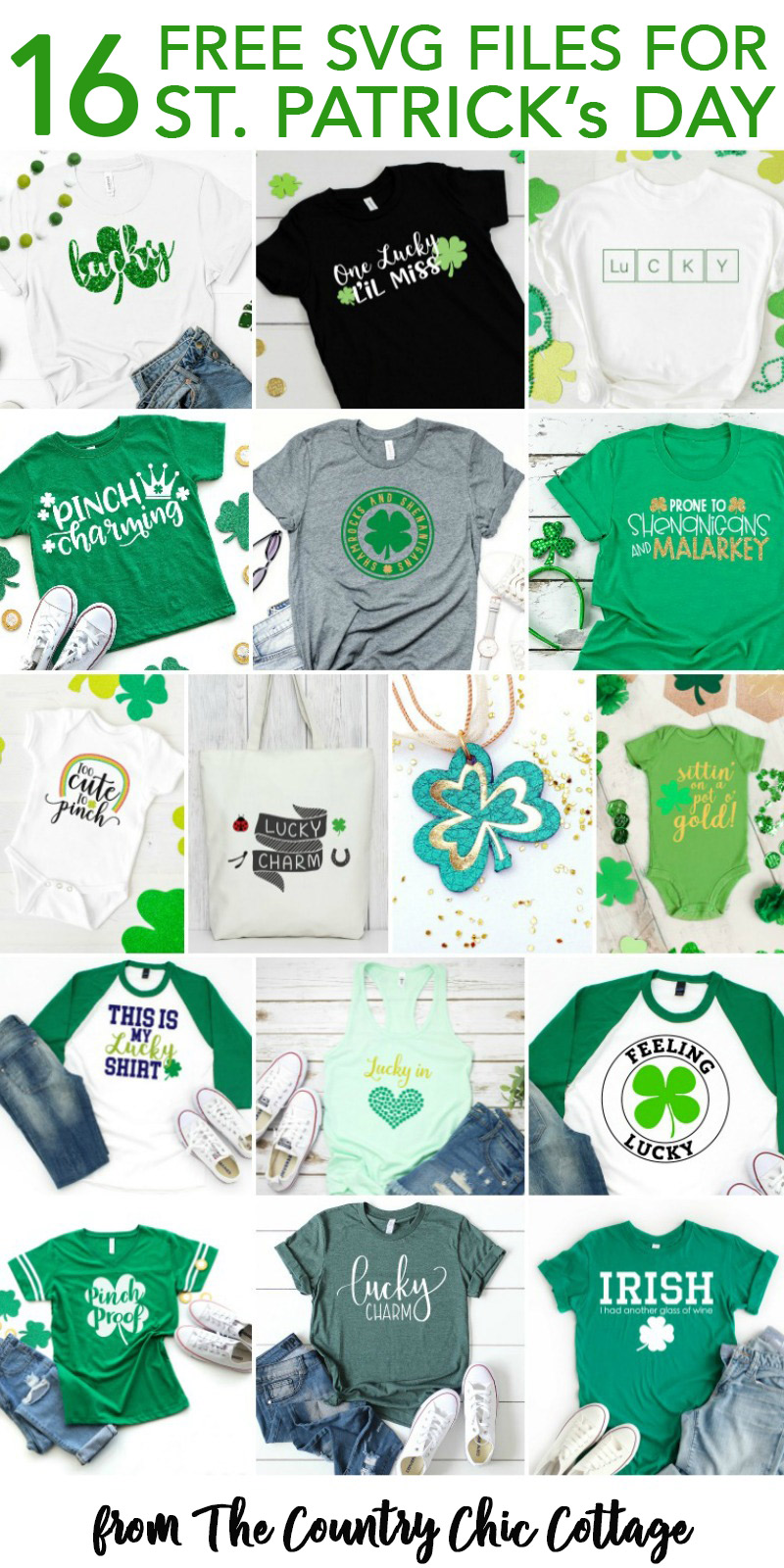 Free SVG files to celebrate St. Patrick's Day:
Now make this St. Patrick's Day baby outfit or any of these other great craft ideas to celebrate the holiday this year.
Need Help Organizing Your SVG Files?
Are you overwhelmed with the number of files on your computer? SVG (or digital cut) files can take up a ton of space, and it can be so hard to find exactly what you are looking for. That is where Cut File Clean Up comes in! The Cut File Clean-Up system ends the frustration of organizing your cut files so that you can find what you need and get to the best part of crafting—actually making your project.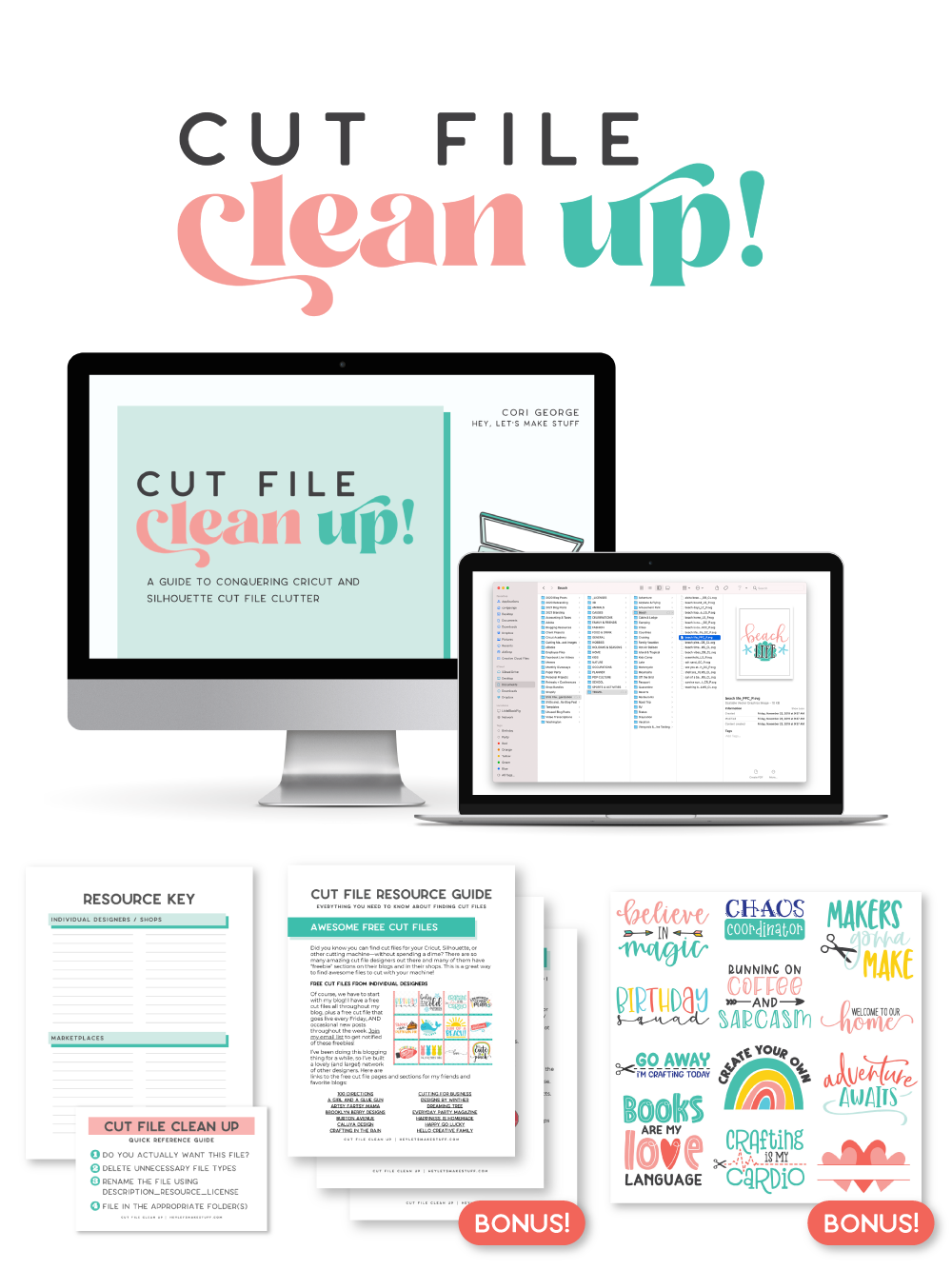 The best part is that you can get it for a deal right now with great bonuses. And yes those bonuses include even more digital cut files for your crafting. You can't get enough of those right? Grab it now.