These fall burlap craft ideas are perfect for your home decor. If you love all things farmhouse and burlap, these ideas are for you! Burlap is the ultimate rustic addition to your home decor plus it is really inexpensive. Purchase a few yards and get started on these fall burlap craft ideas now.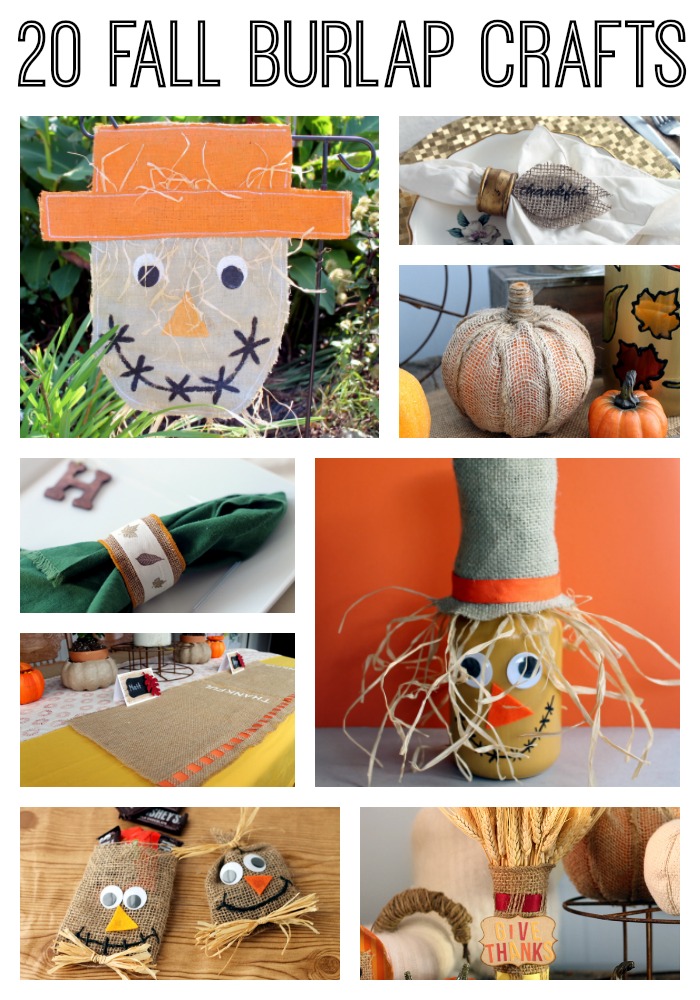 I am going to list the crafts below so you can click on each one and be taken directly to the step by step instructions. If you would like a picture of the burlap crafts before clicking, you will want to check out (and follow) our burlap Pinterest board. This board has over 500 pins and is full of great inspiration with burlap. Click around on the list below to get inspired for fall and pin the projects that you want to complete this season.
Fall Burlap Craft Ideas
You will love these fall burlap crafts and making them for your own home. Find the ones that you love then get started on projects for Thanksgiving, Halloween, and more. Decorate with burlap for a rustic farmhouse feel this autumn.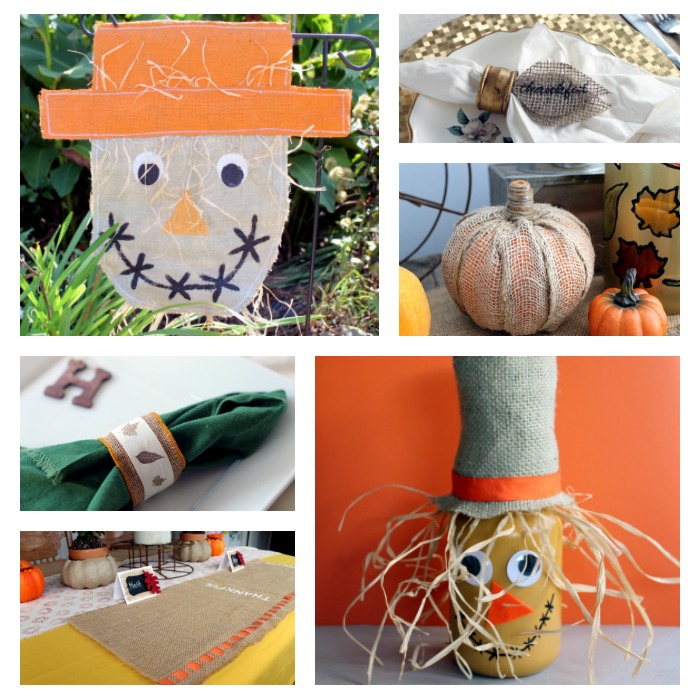 Love these but don't want to make your fall burlap crafts? I have the solution for you! There are tons of great fall burlap ideas on Amazon that you can purchase as well. I have gathered a few of those for you below. Please note that when you click on an item below you will not pay anymore. Y'all enjoy!!