It is the time of year when we are all racking our brain for the perfect handcrafted gifts for dad. Why does Father's Day have to be the hardest day of the year to shop? Are DIY gifts for men really that hard to come by? Well they are easy to find today! We have an entire list that is sure to help you find the perfect handcrafted gifts that will make dad's year!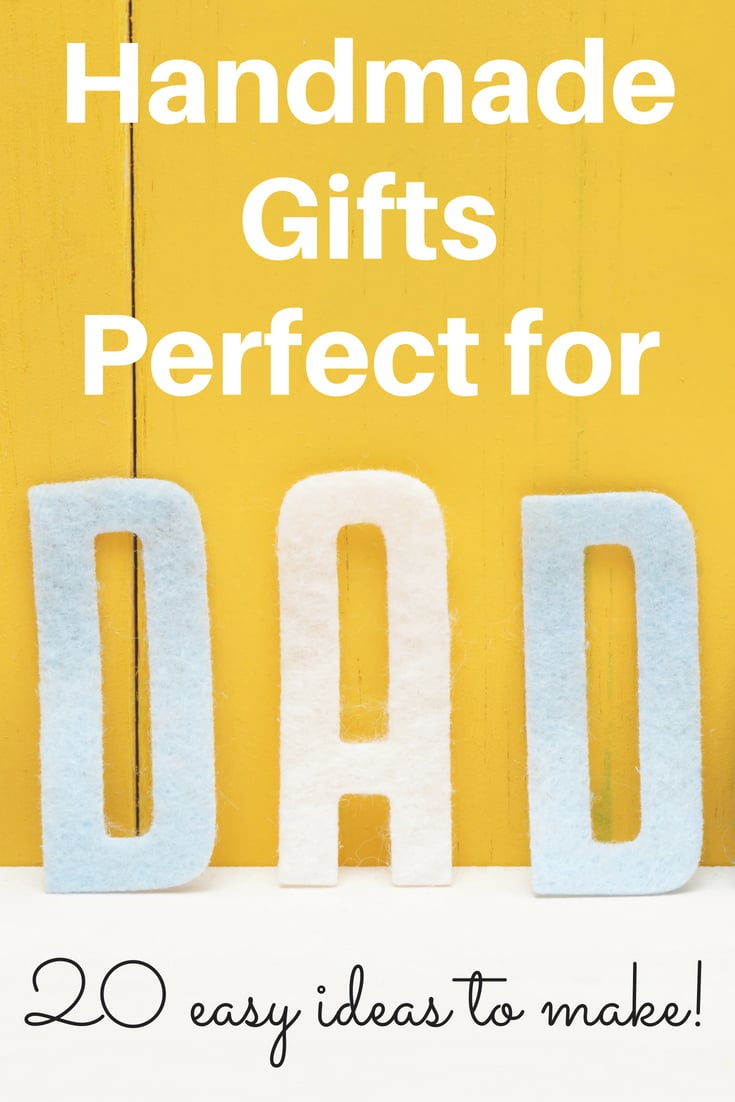 Just click on each of the links below to be taken to the step by step instructions for making each of the gift ideas. You can't go wrong with giving handmade for any holiday but especially Father's Day! Y'all enjoy!
Handcrafted Gifts for Dad
Hope y'all enjoyed this great list of gift ideas for dad. What will you be making him this year? Maybe one of these ideas inspired your creativity. Be sure to pin or bookmark any that you will be making this year. You just can't go wrong when you give handcrafted gifts!
Don't have time to make dad a gift? Dad won't mind if you buy on Amazon instead! I have a few gift ideas below that might just fit the bill.