Have you seen the new SportFlex Iron-on from Cricut? If you are looking to add a little stretch to your shirt projects, this is definitely the product for you. I thought I would make a shirt with the product today as well as share some of my thoughts on the stretch. And yep this is still iron-on week so you can scroll to the bottom of this post for more great projects. You can also enter to win an EasyPress prize pack below so don't miss that!
Some links in this post may be affiliate links which means that you do not pay anymore, however, a small commission will go to this site.
What is SportFlex?
Flexible, stretchable iron-on sheets that are perfect for polyester and nylon. Think about using this product on dry fit shirts, workout gear, swimsuits, maternity clothes and more. Basically anywhere you need some extra stretch and give to your iron on design.
Want to see it in action?
Enough talk! Let's see it up close and personal! I made a short video to explain the product to you as well as show you the stretch.
Fabulous right? I love the stretch that this product offers and the crafty possibilities that it opens up.
Toddler Football Shirt
I promised you a project with this material as well. This fun shirt is perfect for toddlers and is easy to make.
Supplies:
Instructions:
Start by cutting the SportFlex Iron-on with the cut file here. As with any iron-on product, be sure to mirror the image before cutting and put the material shiny side down on your mat.
Remove any excess material from around the outside as well as in the center of letters. Weeding tools are optional but make this step a bit easier.
Follow the EasyPress settings to add the iron-on to any shirt where you need some extra stretch.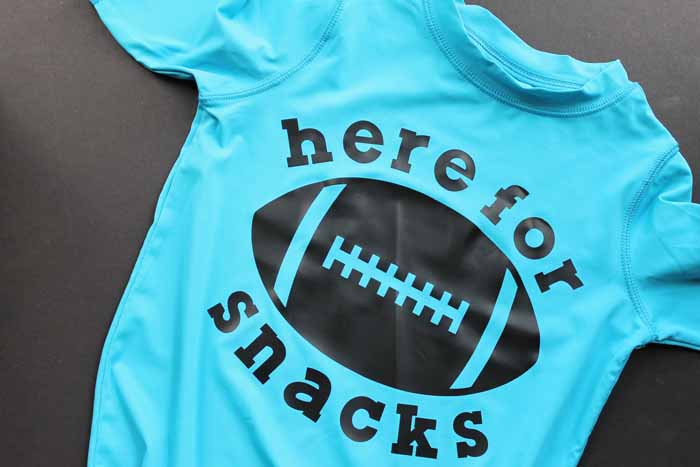 You will love how this product gives once ironed onto the shirt. It is a must for those fabrics that are stretchy. If you didn't think you could embellish materials like these, think again!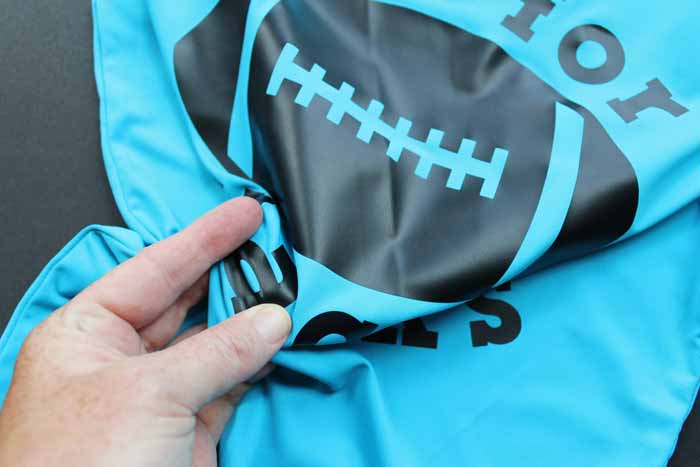 Where can I buy it?
Look for Sportflex Iron-on at a craft store near you or you can order it from Cricut online here.
Does it last?
Finally, does it last? Can you count on this product to actually stay on your projects? First of all, after making your project be sure to follow the following care instructions:
Allow 24 hours after application before washing.
Wash and tumble dry inside out.
Do not bleach.
If you need to iron, only iron on the backside of the garment.
Otherwise, if you have applied correctly, Cricut actually has a StrongBond™ Guarantee that lets you know that this product is in it for the long haul! So, make all of the shirts, stretch pants, and more with your SportFlex Iron-on and know that it will be there for a long, long time!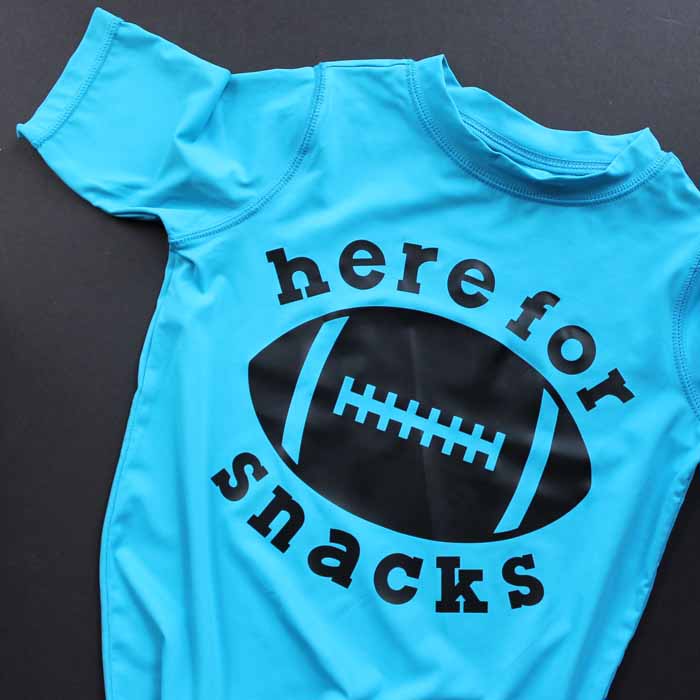 Want to make more iron-on projects? Try the links below!
Ready to win an EasyPress and iron-on bundle? ENTER BELOW!
New to Cricut?
Sign up for our email list here to download the Beginner's Guide to Cricut Design Space for FREE today!
Sign up to get the guide emailed to you!