Add a gorgeous air freshener to any room by putting lavender in a mason jar. The idea for this started when Carolina from
30 Minute Crafts
and myself made
this video with 10 gifts in a jar
. She added lavender to a jar in the video for a fun gift and I thought the idea was brilliant. I had tons of lavender in my flower garden so I was ready to go.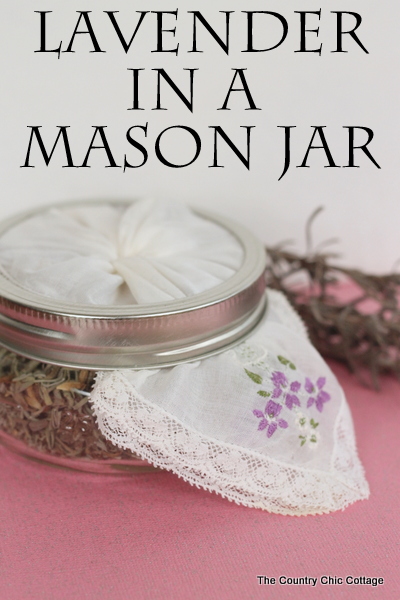 First I added the lavender to the jar by pulling it off of the stems.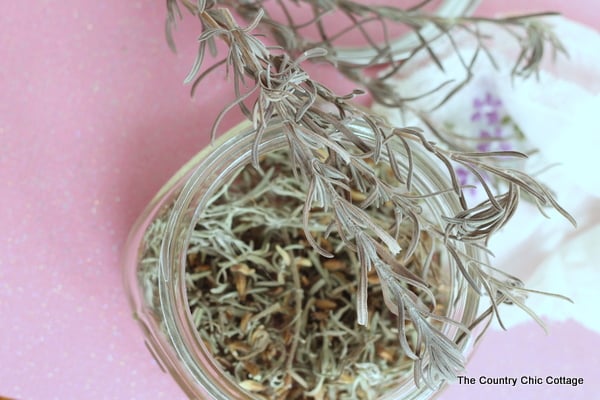 Carolina used just fabric on top of her jar but I wanted to be a little different. I had a vintage handkerchief in my stash so I grabbed it. I bundled it up and secured with a rubber band to make it the proper size to fit on my jar.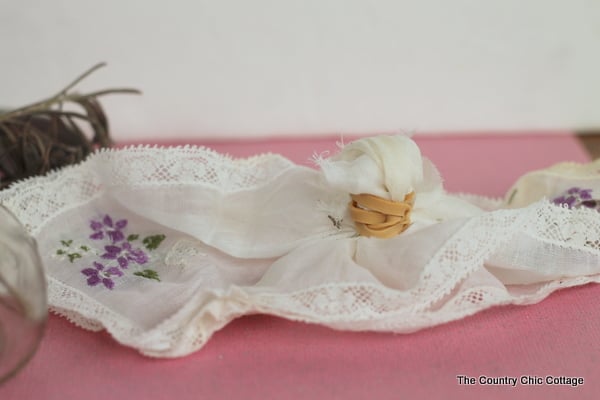 I then put it rubber band side down on the jar and added the band of the lid around it. I love that puckered look on the top as well.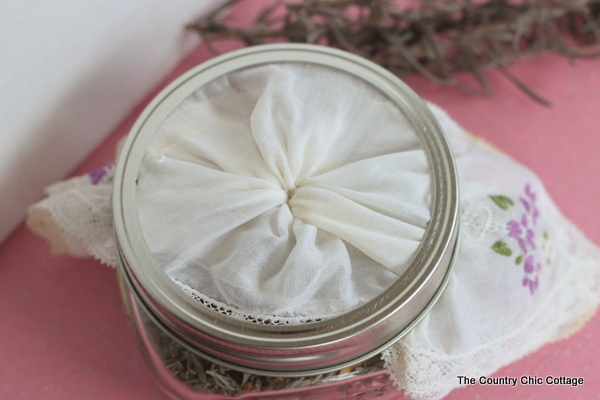 This lavender in a mason jar now resides in my bathroom where I can appreciate its amazing scent. I just shake the jar occasionally to stir up the smell. What do you use lavender for in your home? I have a ton more and need a way to use it y'all.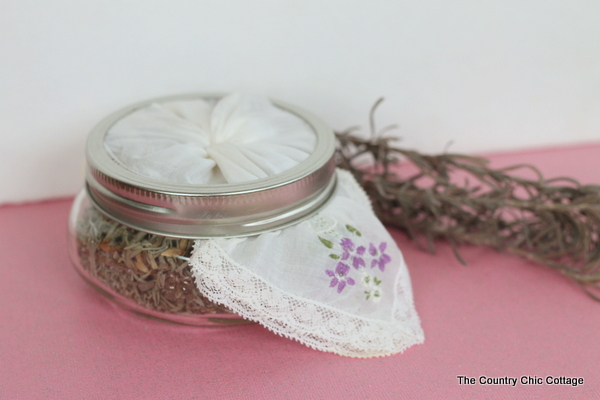 Want to learn even more about making your own beauty products?
So, now that you have been bitten by the bug and want to make all of your own handmade beauty products, you may need a little more guidance. I have the perfect book for you!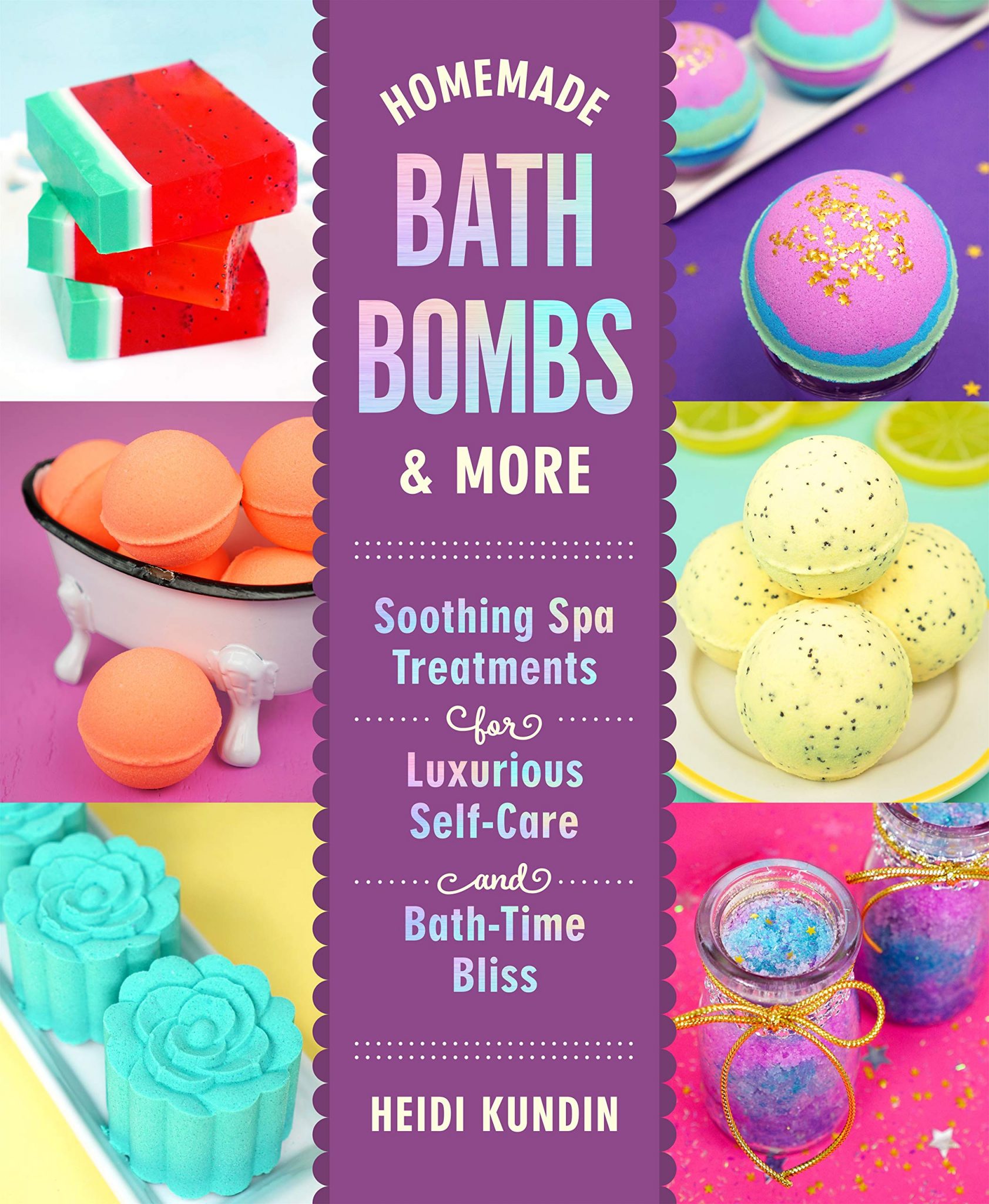 I like to call this book the bible for making your own beauty products at home. Inside you will find more than 75 easy recipes for delightful bath bombs, along with other fun and luxurious bath products such as sugar scrubs, body butter, and bath jellies. It is perfect for adding luxury to your own bath or for making gifts for others. Be sure to add this book to your collection now!
A Year of Jar Crafts
Sign up for our email list to get a FREE book with an entire year of jar crafts! 12 months, 12 crafts, tons of fun!