Cricut gifts can mean giving the gift of a Cricut machine, accessories, or making something with your machine for someone else. I thought I would make one big gift guide to give you ideas for all three cases. So, whether you are just starting out with Cricut, have had your machine for years, or are hunting to find something for that Cricut lover, this post is for you!
This post is sponsored by Cricut, however, all projects and opinions are my own.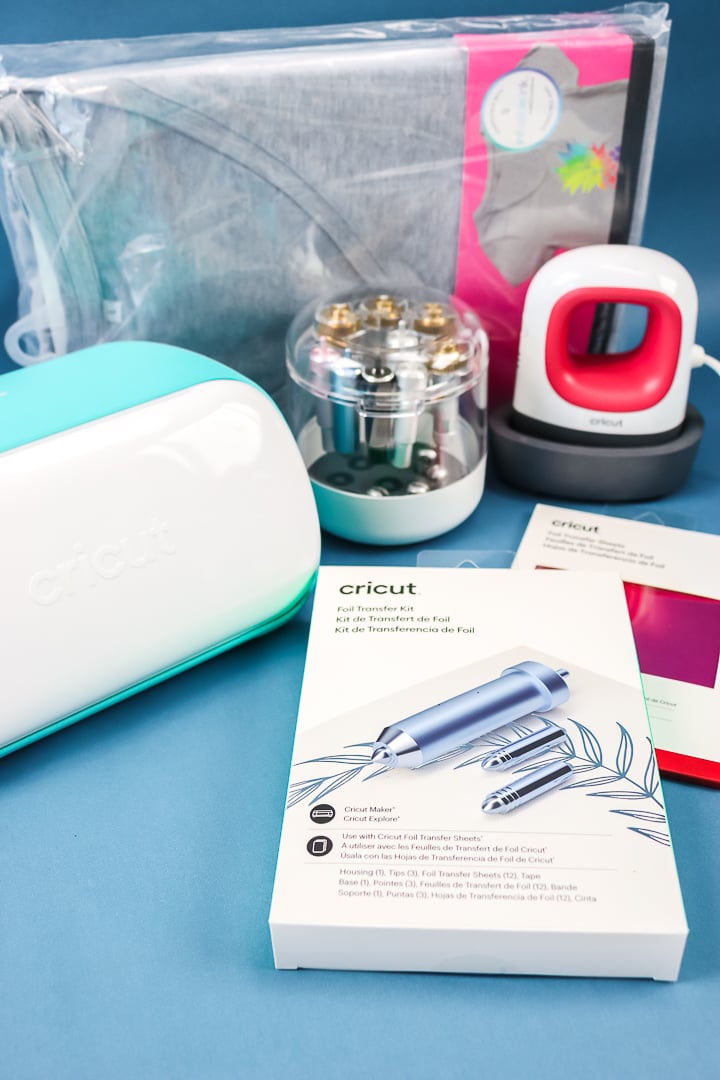 Cricut Gifts
Whatever you choose to give this holiday season, Cricut can be a part of that! From machines to tools to materials and so much more, you can give the gift of Cricut to those that love crafting or just want to get started. Or, if you already have a machine, be sure to give handmade this holiday season with a variety of great gift ideas. We have all of that and so much more below!
Cricut Gift Guide Video
First, if you want to see all of my gift recommendations, you can actually watch the video below.
Want more details or links to the items discussed in the video? You can continue to read our Cricut gift guide below.
Cricut Gift Ideas
Are you ready to dive in and find a gift for just about everyone on your list? You can use the table of contents below to skip around to the gifts that most interest you or read our entire guide.
Table of Contents
Cricut Machines
I remember getting my first Cricut and all of the crafting possibilities that it opened up. I really felt like a "professional" crafter with this tool in my home. You can give someone else that new machine feeling.
Perhaps you love your Cricut and want to pass along the love. Or perhaps you are just trying to do something nice for a craft lover and have NO IDEA what machine to buy. It is okay! Let's chat Cricut machines a bit and which might be the right purchase this holiday season.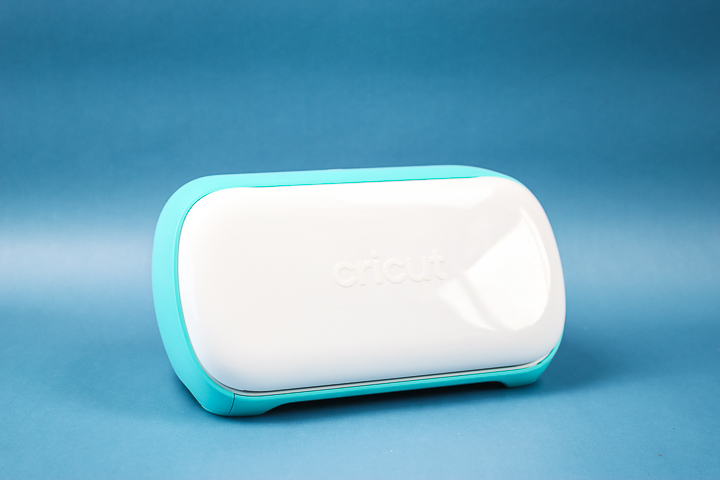 Currently, there are three different Cricut machines.
Here is a brief overview of each machine.
Cricut Joy – the smallest and least expensive Cricut machine that is great for beginners. There are limitations on size and type of project but this a great machine for someone tight on space or just getting started with Cricut crafting.
Cricut Explore Air 2 – a step up from the Joy as it opens up the size window and you can use even more materials. I feel like this is a great machine for a more serious crafter or someone that wants to run a business with their machine.
Cricut Maker – this is the most advanced Cricut out there which means there are even more possibilities for projects. However, this is also the most complicated machine as there are a ton of options. Only required if you want to expand your crafting beyond thin materials.
Want to deep dive into which machine is right for you? Try these links!
Don't have time to deep dive into the comparison? Get the Cricut Joy!
My best answer for you is that you really can't go wrong with the Cricut Joy for anyone that doesn't have a Cricut machine yet. This machine is small but mighty. It is a great way to get introduced to the Cricut family and start learning how to craft with a Cricut machine. Then, once your recipient falls in love, they can decide if they need to upgrade to a larger machine later. Click here to start shopping for a Joy now!
Cricut Accessories
Want to bundle your machine purchase with another gift? Or do you know someone that has a Cricut machine and you are looking to get them something to go with their machine? Either way, we have ideas that you will love!
Remember on accessories you can use code CCC2021 on the Cricut website to get 10% off and free shipping on orders over $50. The code does not work on machines, digital products, or Cricut Access.
Cricut Foil Transfer System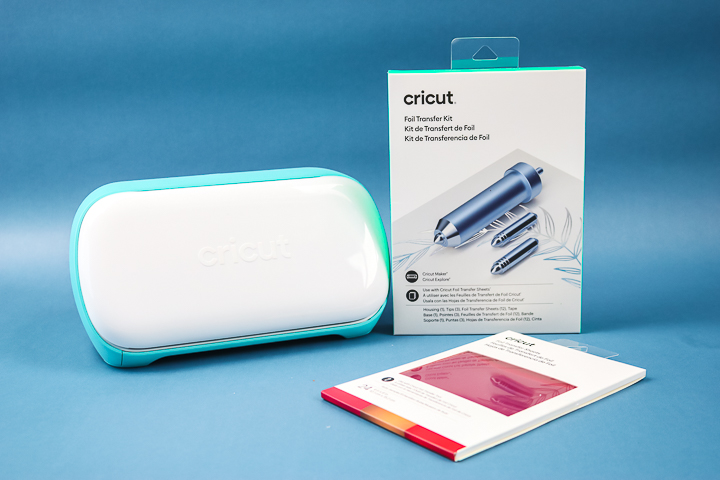 The gift of the Cricut Foil Transfer Tool is perfect for anyone that has an Explore or a Maker. It is NOT COMPATIBLE with the Joy. This tool is new this year so chances are they will not have it yet. It is a super fun addition that any crafter will love.
You can get the Cricut Foil Transfer Kit and it comes with literally everything they need to get started. It is super affordable and a great gift all by itself. You might also add on some additional foil as the colors in the original kit are limited to gold and silver.
Cricut Tool Organizer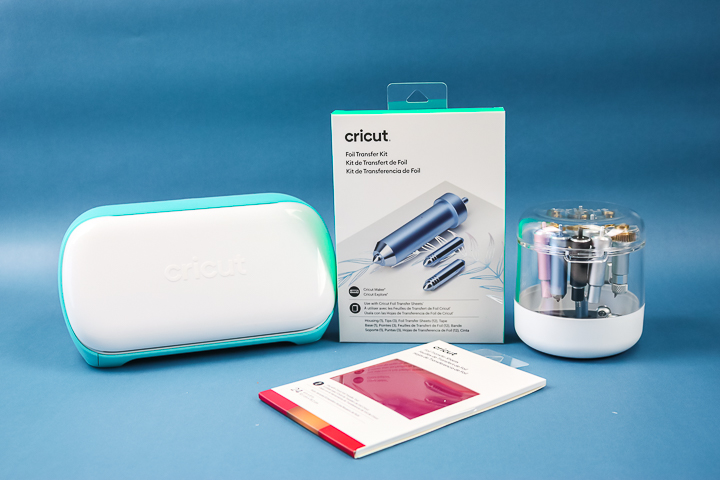 This one is also new this year and perfect for those that have the Explore or Maker. The Joy is so simple it only has one tool so there really is no need to add on the organizer. You can see more about the tool holder and purchase it here. Everyone loves to stay organized and this will do that for any Cricut machine lover.
Cricut EasyPress Mini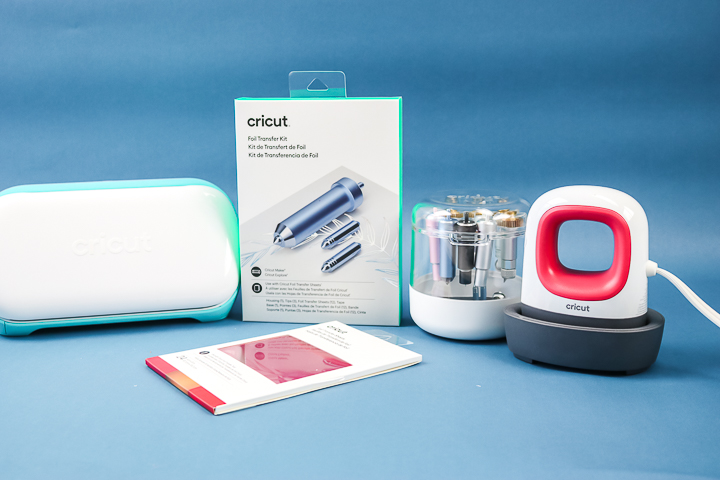 While any of the sizes of Cricut EasyPress make a great gift, I feel like the EasyPress Mini is something people don't think they need. I mean, why not just use a regular iron? I find myself reaching for the Mini so often for Cricut projects and so much more. So, I think any crafter would love the EasyPress Mini whether they have a Cricut machine or not! Click here to give this one as a gift this holiday season.
Blanks and Materials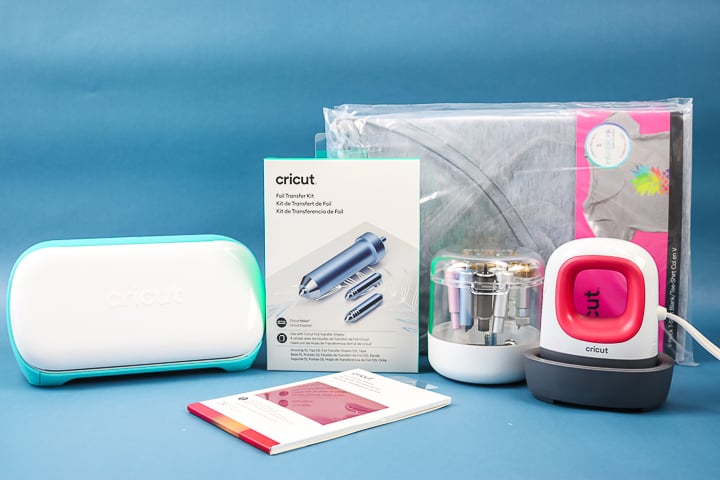 Let's just get down to it. Crafters want to craft. Giving the gift of blanks and materials is like the best gift ever! It is the gift of being able to craft and make things. You are giving creativity! So, pair the following ideas with any machine gift or give to ANYONE that has a Cricut. They will definitely use it!
Here is a small list of Cricut gifts I would recommend:
You can also find many more ideas but these are a few where you can't really go wrong!
Gifts to Make with a Cricut
What if you already have a Cricut and want to make things for your friends and family? I have you covered there as well. After all, a Cricut machine is perfect for making gifts for family and friends. Give handmade this holiday season with a few of our ideas below!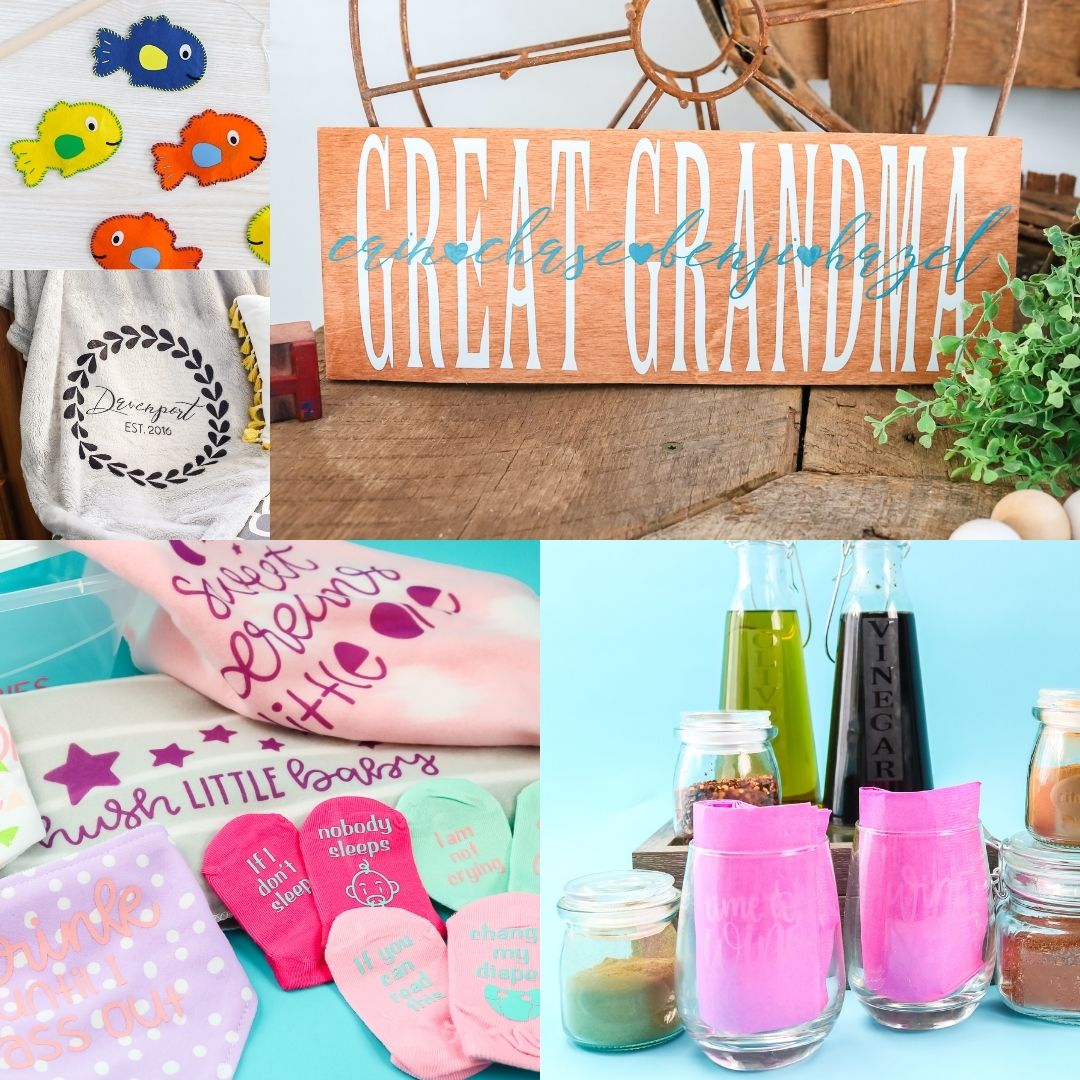 I tried to do a wide variety of gifts for all ages so you could really find something for everyone in these 5 posts:
Pick a few of those and add them to your must make list!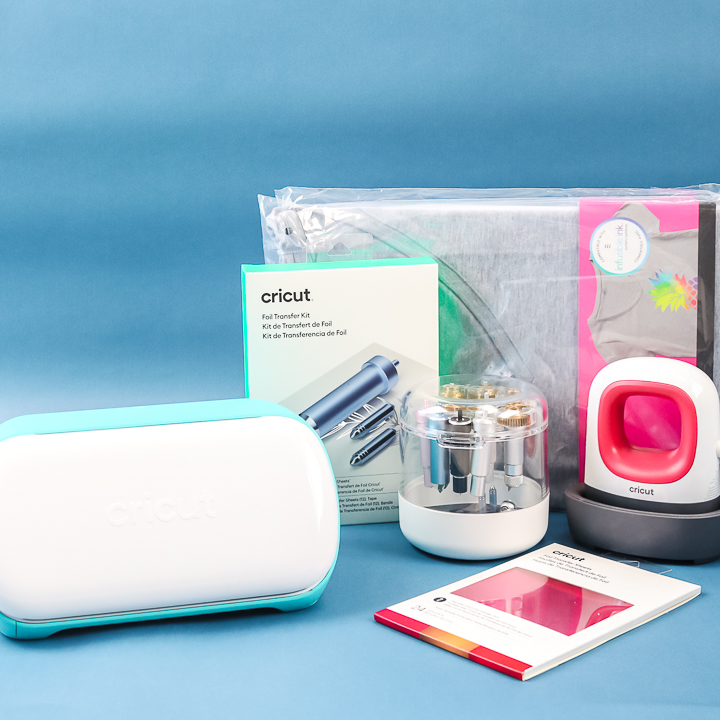 So, which of these Cricut gifts is your favorite? Will you be giving or getting the gift of Cricut this holiday season? I hope this helps you a bit with your holiday shopping. Still have issues? Drop down in the comment section and tell me what type of gift you are looking for. Maybe I can help!