It is almost spring again. Where did the time go? The time to dust off those garden tools is almost here. I love a flower bed that comes back year after year. That is why one of my go-to plants is any type of flower bulb. I thought I would give you a little breakdown of bulbs if you are new to them.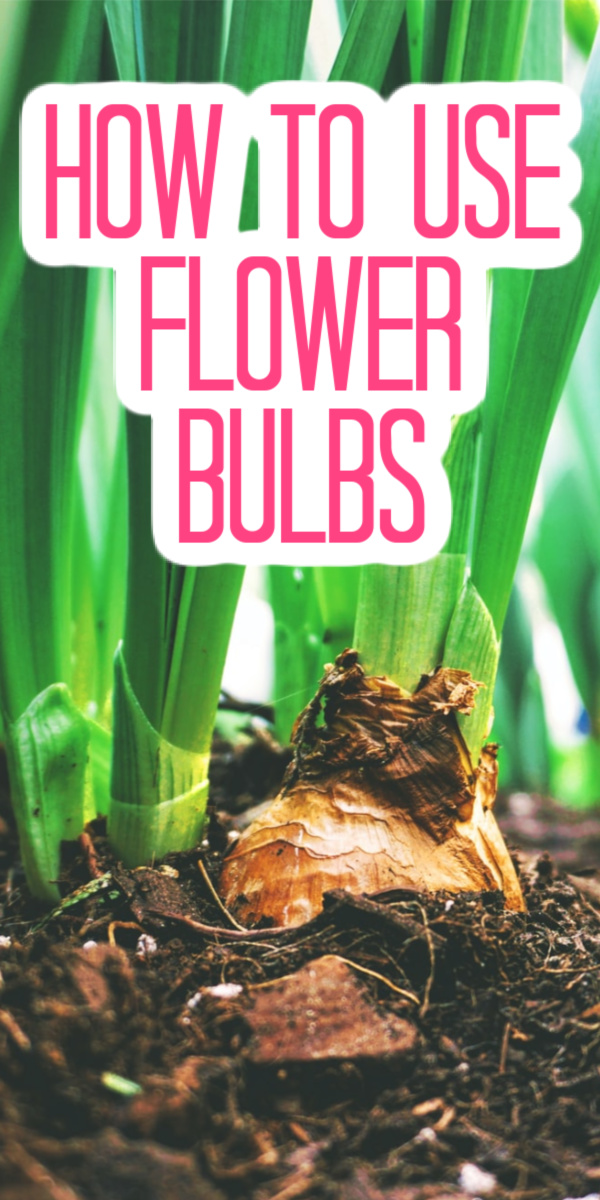 The Top Reasons You Will Love Flower Bulbs
Bulbs are one of the simplest garden plants. You literally dig a hole, drop the bulb, and you are done! (Get it…..dig, drop, done…)
Bulbs come back year after year. The perfect garden plant for all of us less than perfect gardeners.
Bulbs are a great way to get the kids involved. Yes, it is so simple even the little ones can do it!
Bulbs also make great gifts. Hint: Mother's Day is just around the corner.
Bulbs can also be used in container gardening and even in your home. Bulbs like paperwhites and amaryllis make great indoor plants.
See why flower bulbs are my favorite? I garden when I have time and know a little about bulbs, but I'm hardly an expert. Honestly, my life is pretty crazy. I'm always looking for simpler ways to take care of the things I have to do so I can spend more time on other things. To me, bulbs are probably the easiest way to bring some beauty to my life.
When to Plant Your Bulbs
There are two seasons when you can plant your bulbs:
Fall – drop in your bulbs after it gets cold and they will start coming up in the spring. You can even plant them through the snow so go ahead and plant!
Spring – you can also drop them in the spring and they will start to come up later in the summer. Then come back year after year.
Where to Buy Your Bulbs
You can buy them just about anywhere! Home improvement stores, online, hardware stores and more. Be sure to read the label and make sure they will grow in your area, climate, and soil. Otherwise, have fun and purchase a variety to try.
How to Plant Flower Bulbs
Now that you have chosen your plants, all that is left is to put them in the ground. Here are a few tips and tricks:
Be sure to read the label to plant in the right area. Some like full sun while some like partial more.
Check for proper drainage of your soil. Don't plant anywhere that is too wet as your bulbs may rot.
Prepare your soil and make it nice and loose before planting.
Check for the proper depth for planting on the packaging of your bulbs.
Put your bulbs in the soil with the pointy side up and cover with soil.
Water and you are done!
I hope this post has helped you a bit! Be sure to try adding a flower bulb or two to your garden. Need more help? This is my favorite website for bulb advice. You will love how easy they are to plant and how great they look!