I know it is just now Mother's Day but you can never be too prepared y'all. So I am sharing a kids craft father's day gift today. We are being sponsored by Phoomph this go around. What is Phoomph you ask? Well we will get to that in just a minute.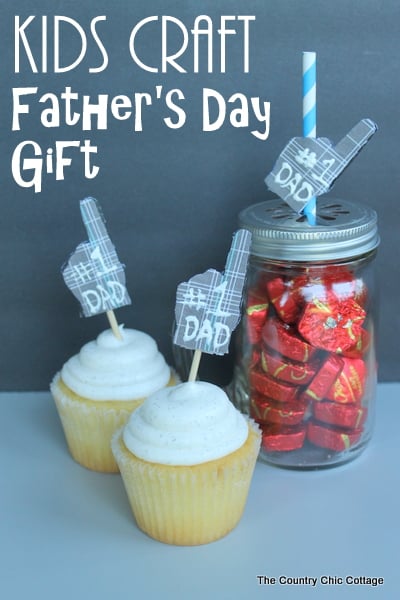 I am once again crafting with Carolina from 30 Minute Crafts in my video below. I am making the father's day gift pictured and Carolina is making some awesome blocks for kids. Yep two projects, one video, only 10 minutes! Plus you get to learn all about this magical Phoomph and why it makes crafting with fabric a breeze.
Now do you see why I am a Phoomph fan? (PS. you will have to watch the video above for the correct pronunciation!) I actually have been a fan for some time. Click here for more craft ideas using Phoomph.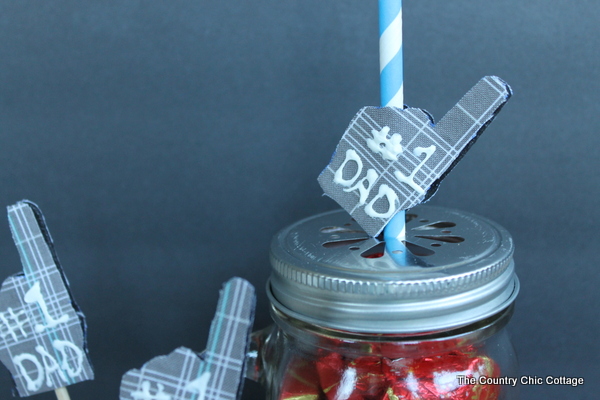 Now if you are not a fan of video or somehow can't watch, here are brief instructions for making your own kids craft father's day gift:
Grab the foam finger template from Zakka life. I just resized to extra small for this project and printed.
Apply fabric to one side of Phoomph only. NOTE: Be sure to purchase stiff Phoomph in your choice of colors.
Trace around template onto fabric using a fine line Sharpie. Flip template and trace again.
Cut around both foam fingers (inside lines drawn above).
Use a paint writer (I used Americana paint writer in white) to write #1 DAD on foam finger.
Allow to dry. Peel backing from one foam finger and apply to cut skewer or straw.
Peel backing from second foam finger and apply to back of first. This makes a perfect foam finger sandwich that has your skewer or straw in the middle.
If you are giving the mason jar mug as a gift, fill with chocolate and add lid/straw. If you are using these as cupcake toppers, add skewer to homemade or store bought cupcakes.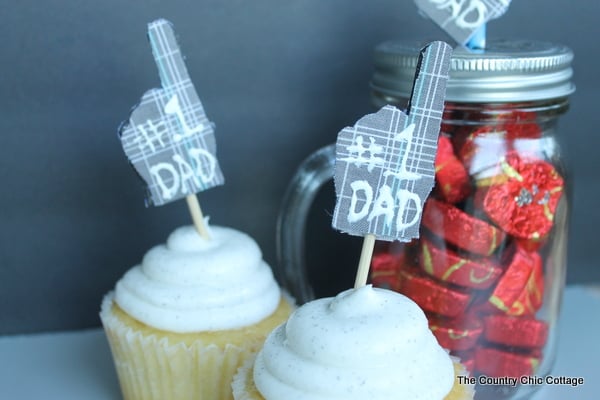 What do you think? Will you be giving Phoomph a try with your kids? Or just by yourself? Be sure to give this kids craft father's day gift a try this year! The kids will love making these on their own and dad will feel like a rock star with these mini foam fingers.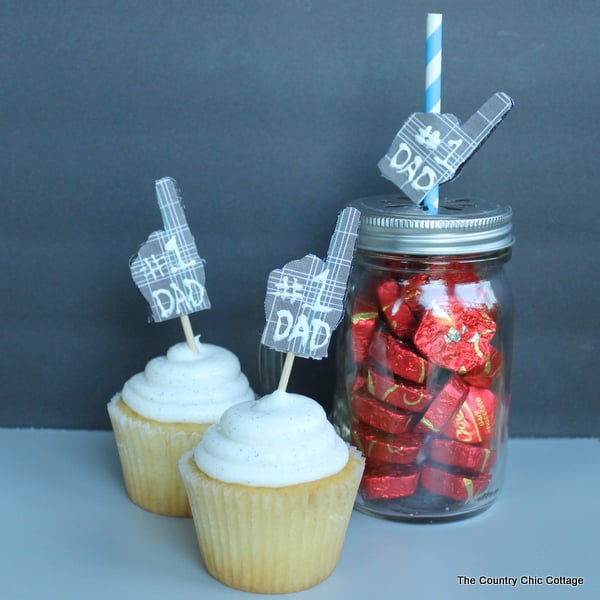 I was sponsored for my participation in this event for Crafty Hangouts. However all projects and opinions are always my own. If you love this idea, you will probably also love this play ball mason jar gift idea.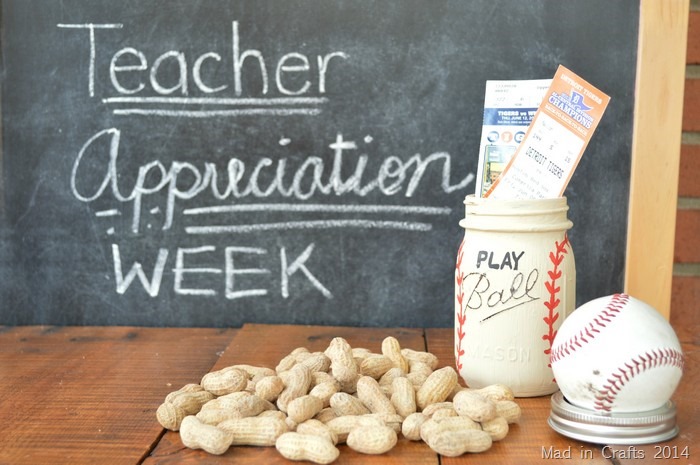 A Year of Jar Crafts
Sign up for our email list to get a FREE book with an entire year of jar crafts! 12 months, 12 crafts, tons of fun!