I am continuing on with summer mason jar week today and making a cute mason jar tote bag that is perfect for the beach and more. Plus this is actually super easy to make yourself. Don't miss the other mason jar crafts at the bottom of this post from my partners for this series. Now lets make one amazing tote bag!
To make your own mason jar tote bag you will need: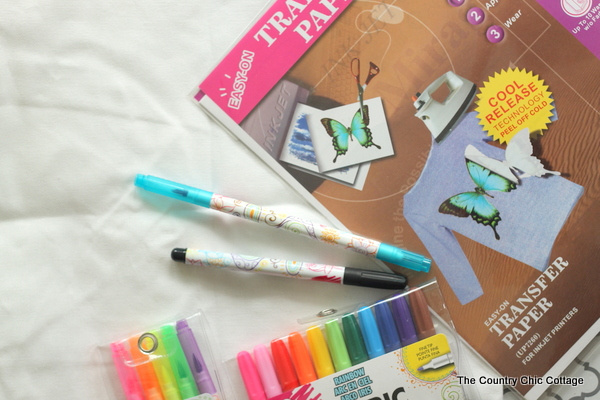 Print the long strips of jars on the second page onto your tshirt transfer paper. Be sure to read and follow all instructions that come with your package of transfers.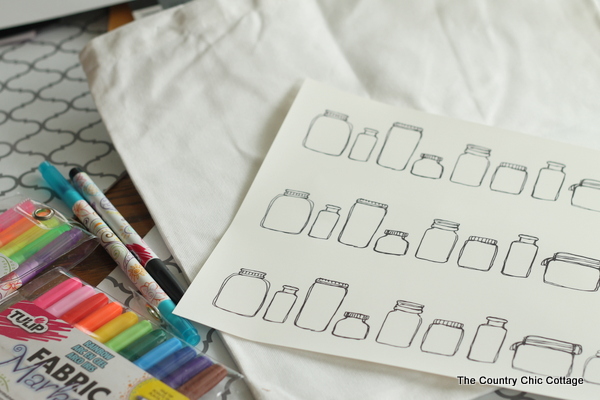 Cut around the transfer and layout onto your tote bag. Mine required a strip and a partial of another strip to go all the way across the tote.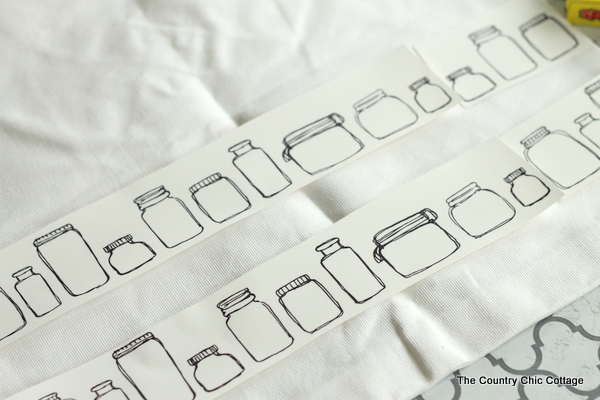 Iron according to the package directions to transfer the image to your tote bag. I applied a row of jars on both sides of my tote.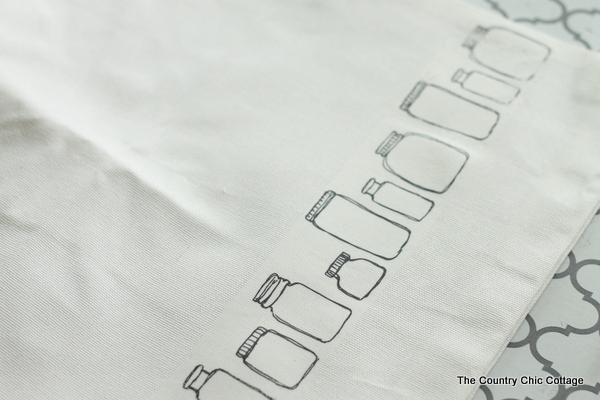 Now for the fun part! We are going to get a watercolor look to those little mason jars. Protect the back of your tote by sliding in cardboard between the front and back. Start with the Tulip marker in aqua and apply a line of fabric paint as shown in the middle jar below.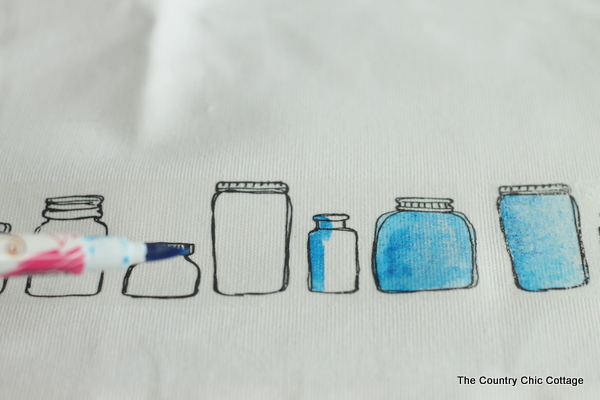 Come right back with a brush dipped in water and use it to fill your entire jar. Each one will be different and amazing!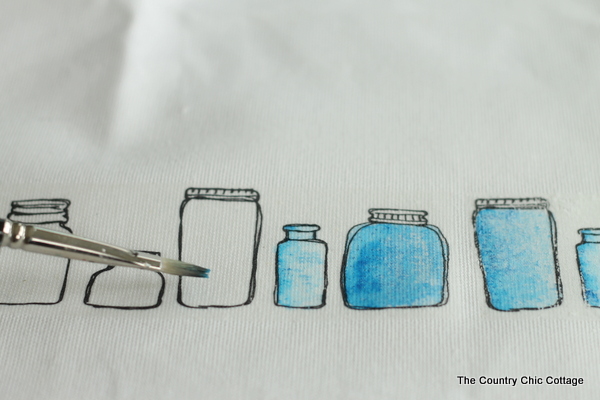 I also used a black marker on the lids with the same type of technique. Allow to dry completely on one side before turning the tote over and doing the back.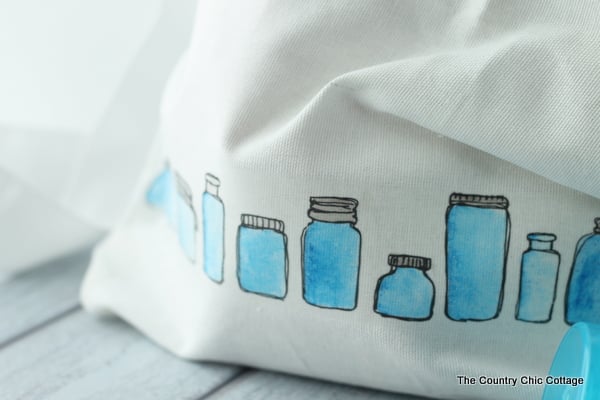 Once everything is dry, you are ready to head out to the beach with your new mason jar tote bag. When everyone asks you where you found it, you can proudly say you made it yourself!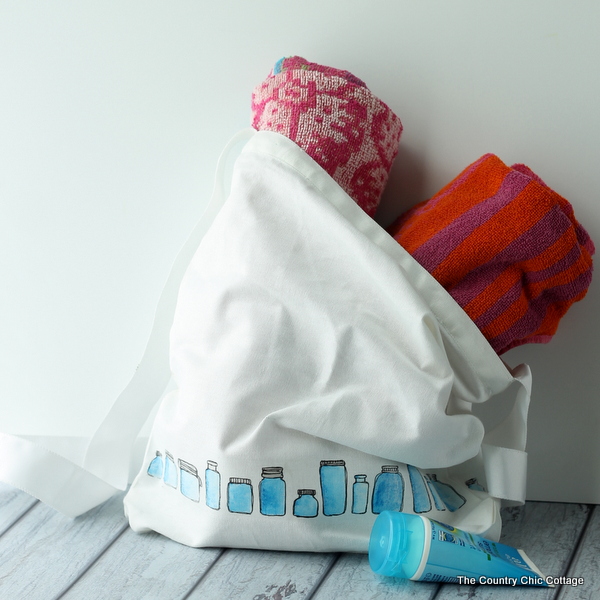 Now for even more summer mason jar ideas from my blog partners for this series.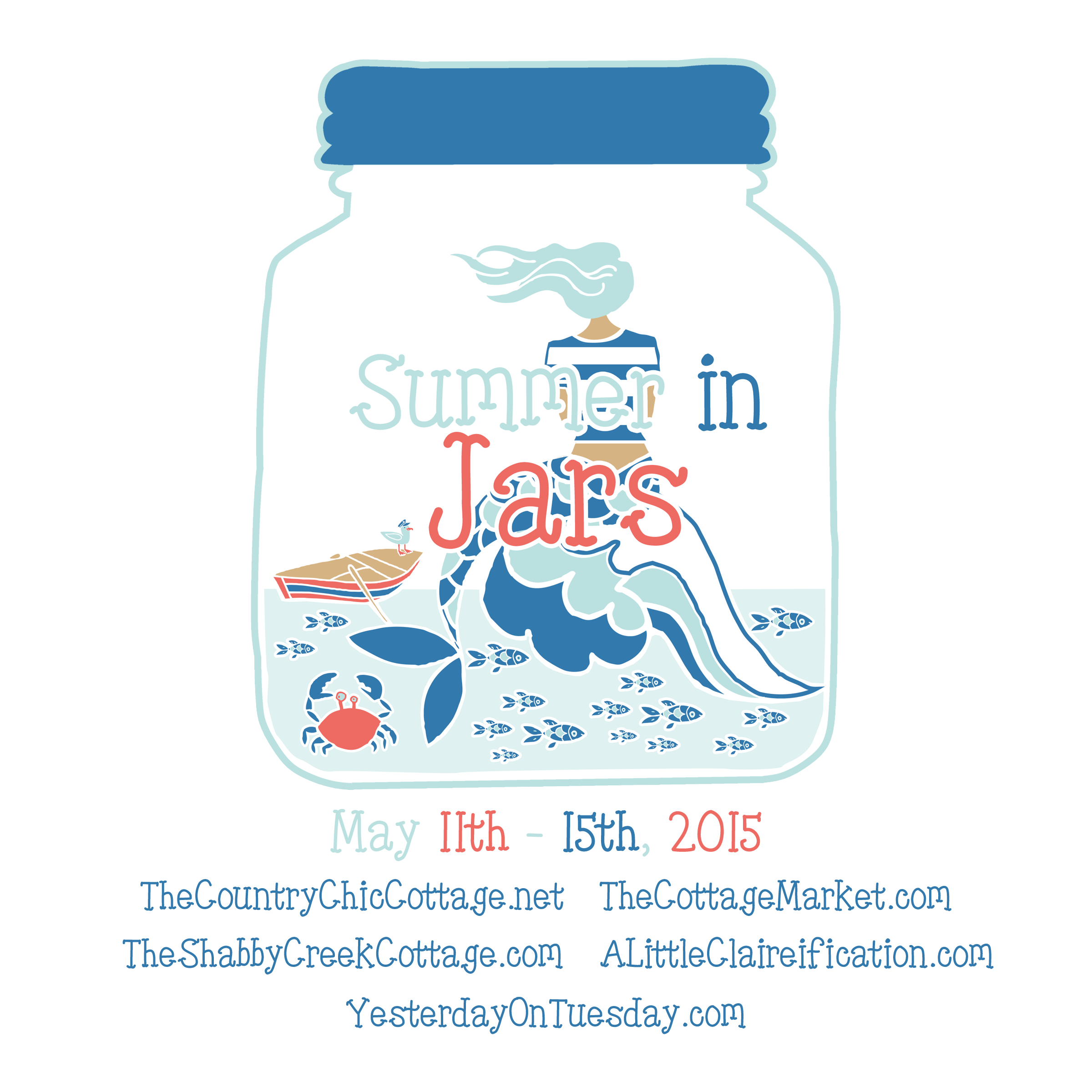 A Year of Jar Crafts
Sign up for our email list to get a FREE book with an entire year of jar crafts! 12 months, 12 crafts, tons of fun!