Time to wrap up our scout crafts for your troop! Get your supplies and have your scout group make any of these quick and easy crafts. Each craft idea below should take 15 minutes or less to complete. They are perfect for girl or boy scout troops or any group where you want to do something fun with a bunch of kids.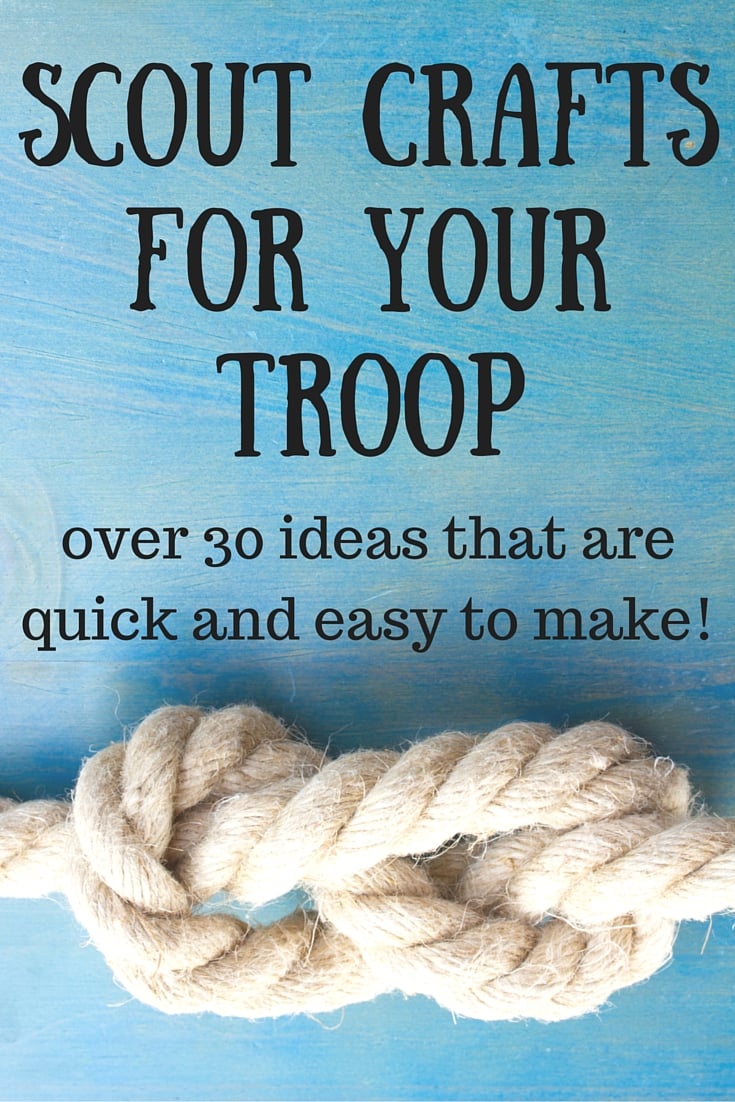 Scout Crafts for Your Troop
Click on each link in the list below to be taken to the scout crafts with instructions for making each one. If you would like to see pictures before you click on the links, head to the round up posts at the bottom of the pages for day 1, day 2, day 3, day 4, and day 5. Otherwise find the scout crafts you love below, click, save/pin/print, and enjoy!
Try these scout crafts with your troop and you will be the best scout leader around! Plus you will love just how quick and easy these projects are. They should all be able to be completed in 15 minutes or less so they are perfect for kids of all ages.