We are busy y'all. Sports, school, home, crafts…you know the usual. I decided I needed to use my slow cooker more so we can actually fit a meal in there every once in a while. I started researching some slow cooker recipes and thought y'all might like to see what I found. Here are over 60 ideas from my blog friends on using your crock pot to make a meal. Enjoy!
Main Dishes
The Best Pot Roast
Jambalaya
Easy Tacos
Chicken and Black Beans
Chicken Enchilada Stuffed Peppers
Soups and Stews
Breakfast
Side Dishes
Misc
I hope y'all enjoy these slow cooker recipes….now I am off to the grocery store for some ingredients!
Need more? Get 1400 slow cooker recipes in this cookbook! (affiliate)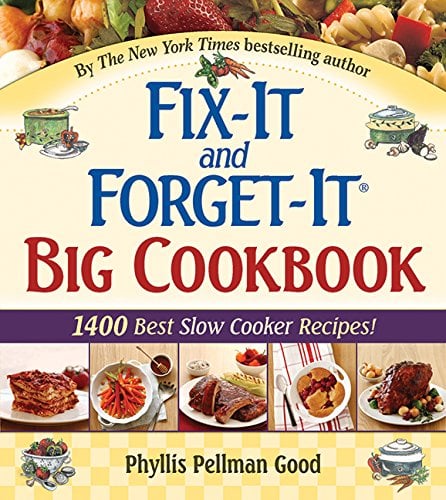 One of my favorites is Taste of Home. They also have a slow cooker cookbook! (affiliate)