This funny pregnancy SVG is perfect for a baby shower or just a maternity shirt to wear every day. I have this free SVG for you along with other free SVG files that are great for babies below. If you are attending or throwing a baby shower, this is definitely the SVG collection for you.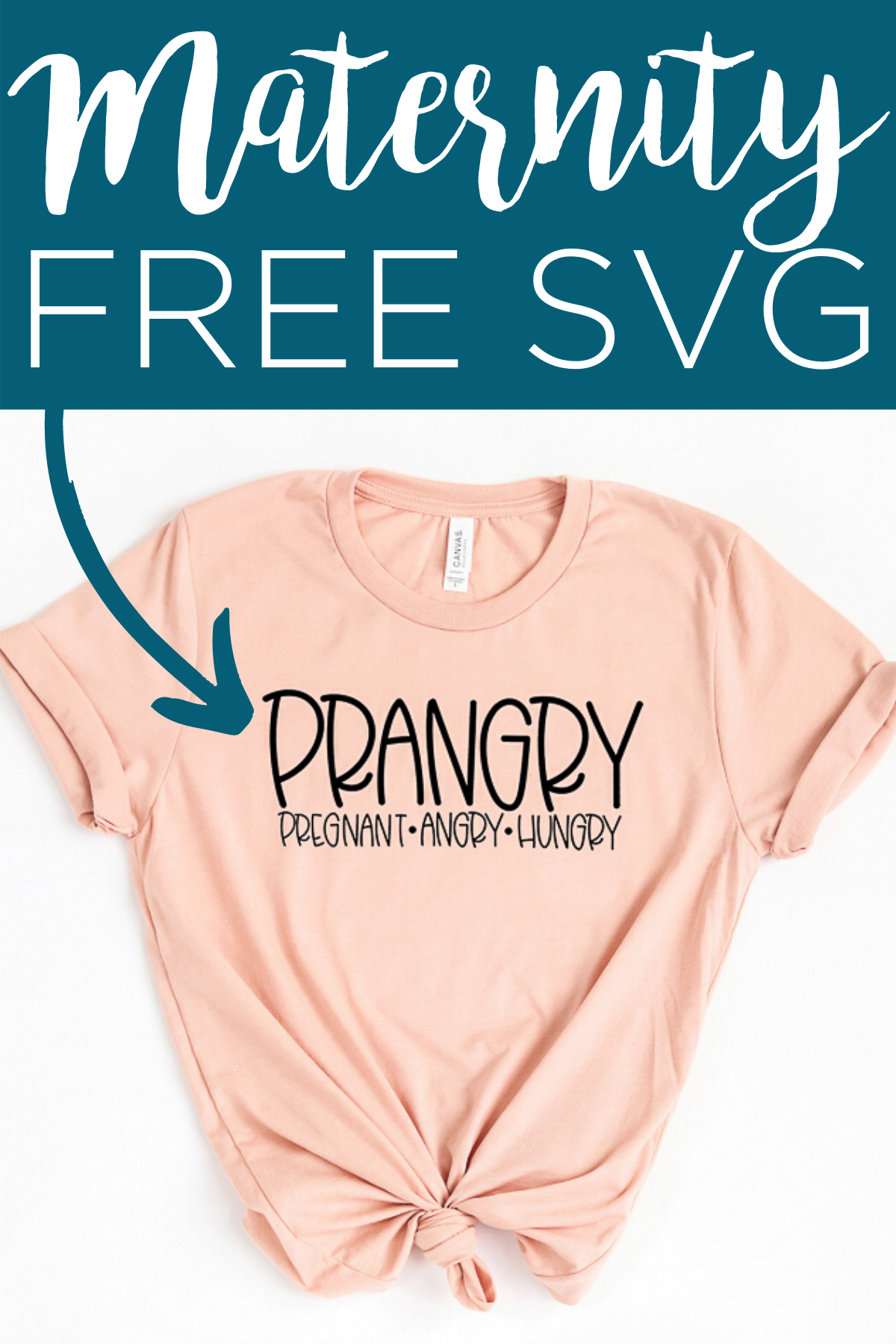 Funny Pregnancy SVG
First, you will want to download this "prangry" SVG file as any mom that is pregnant is definitely also hungry and angry. Don't you agree? You can download our free SVG by subscribing to the newsletter below. Once you subscribe, the file will be sent to the email address you provide as a zip file. If you already subscribe, just enter your information again and the file will be sent to you as well.
Please note that this file is for personal use only. You will need to unzip the file before uploading it to your Cricut machine for cutting. You can get more instructions for uploading here. Also, you can email me if you have any issues with your download.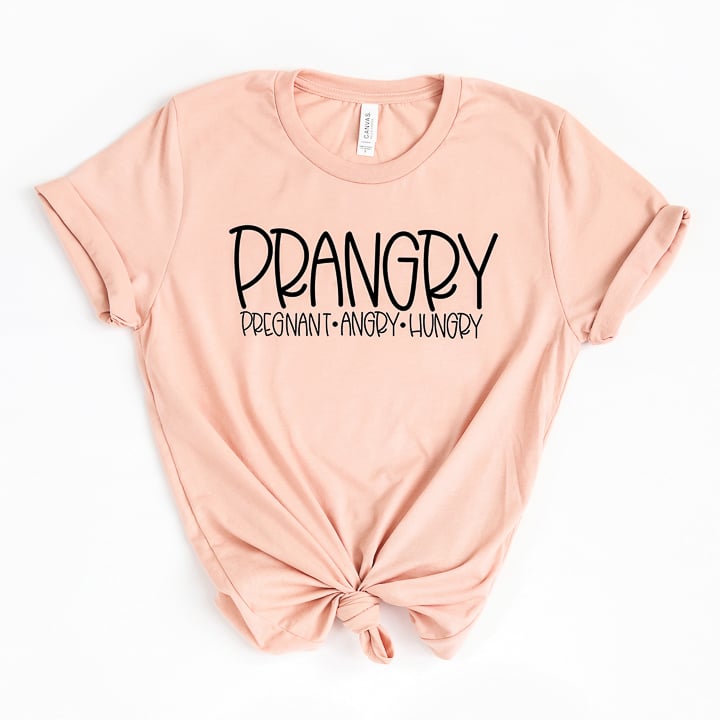 How to Use This Free Cut File
So, now that you have this free file, what can you make with it? I think this would be great for shirts or even a tumbler. You can see how to work with heat transfer vinyl to make a shirt here. Or see how to work with adhesive vinyl on a non-porous surface here. I also have a tumbler tutorial here.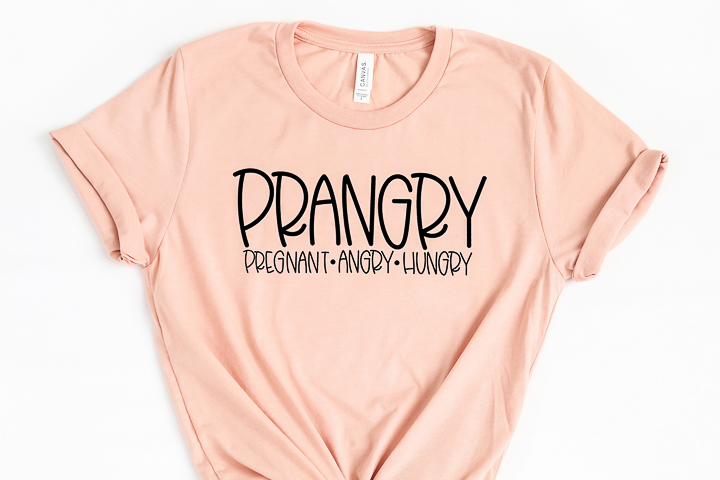 Between all of those, you are sure to find a way to use your cute new cut file to make something amazing! But, don't stop there! I also have more free files below that you can use for baby showers and more.
Free Baby Shower SVG Files
Ready to make even more projects? I promised you 15 free SVG files and you are going to get them!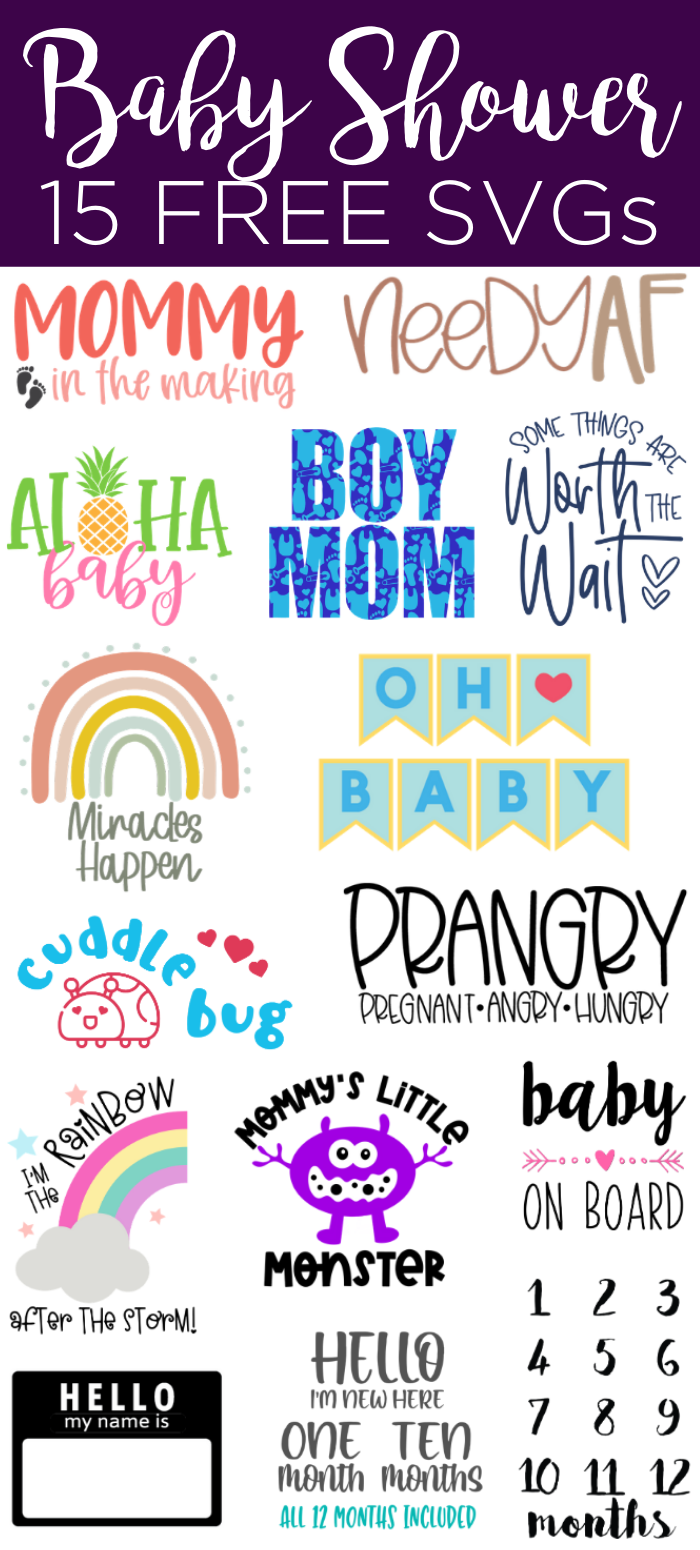 Click each of the links below and follow the instructions on each page for the download.
Enjoy making your own baby shower gifts and so much more with these SVG files. Use our free funny pregnancy SVG or any of these other files. You are going to love everything you create.