A homeschool SVG might be just what you need to get you through the next few months. I see many moms and dads that have been put into homeschool or virtual learning situations right now. If that is you, a funny shirt or coffee mug might be just what you need to get through the week. Break out your Cricut machine and make yourself one with one of these great files!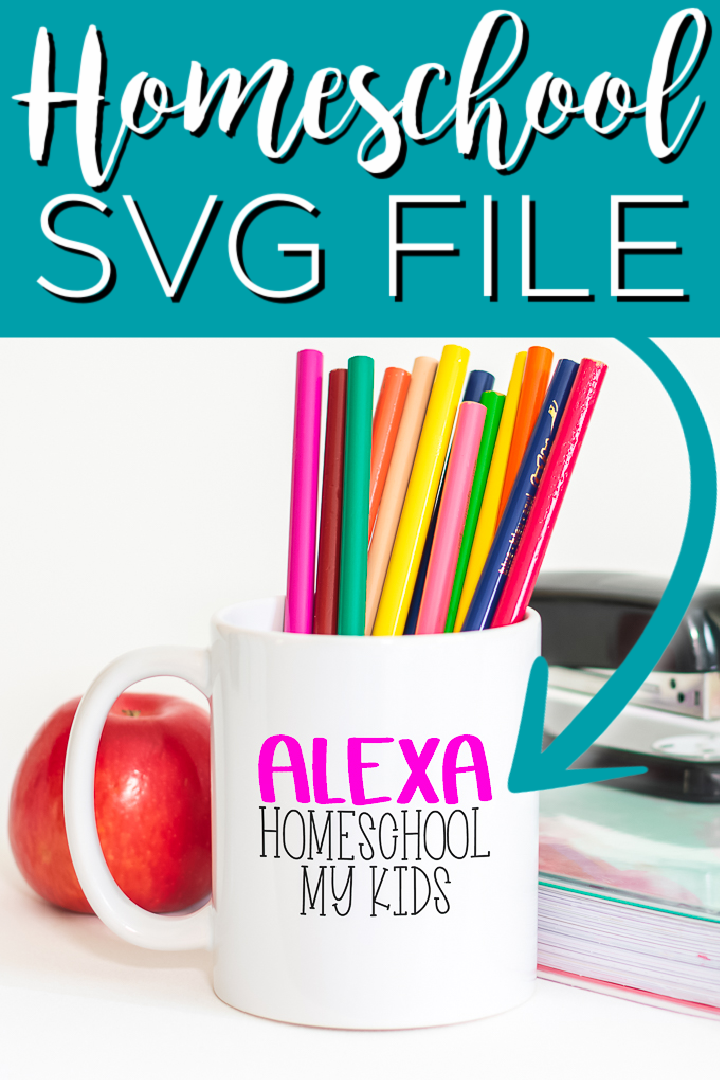 First, there is the file that I made "Alexa, Homeschool My Kids" and you can follow the instructions to download that below. You will also want to scroll down to the bottom of this post and see the other 10 files that are also free. Between all 11 files, you will have a ton of options for craft for homeschool parents.
Homeschool SVG File
To download the "Alexa, Homeschool My Kids" SVG file, you will need to sign up in the newsletter box below. Once you sign up, the file will be sent to your email. From there, you can download the zip file and use in your projects. Remember that you will need to unzip the file before using. Also, be sure to look for a newsletter sign up box with a picture of the file you are wanting to download.
Please note that this file is for personal use only. If you would like to use it for commercial use or if you have issues with your download, please email me.
How to Use This SVG for Homeschoolers
Now that you have your SVG file, how will you use it in your craft projects? I have a few ideas that might help you decide what to make.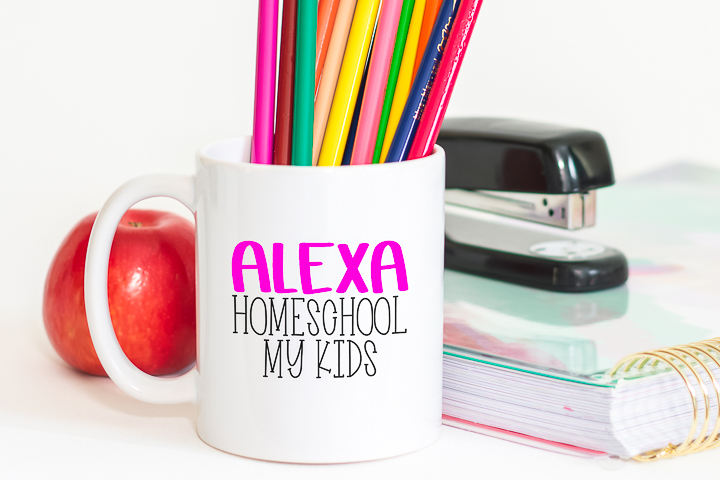 I am sure there are other ideas as well but there are just a few to get you started. I personally love this one on a coffee mug but you should definitely use your imagination and create something just for you.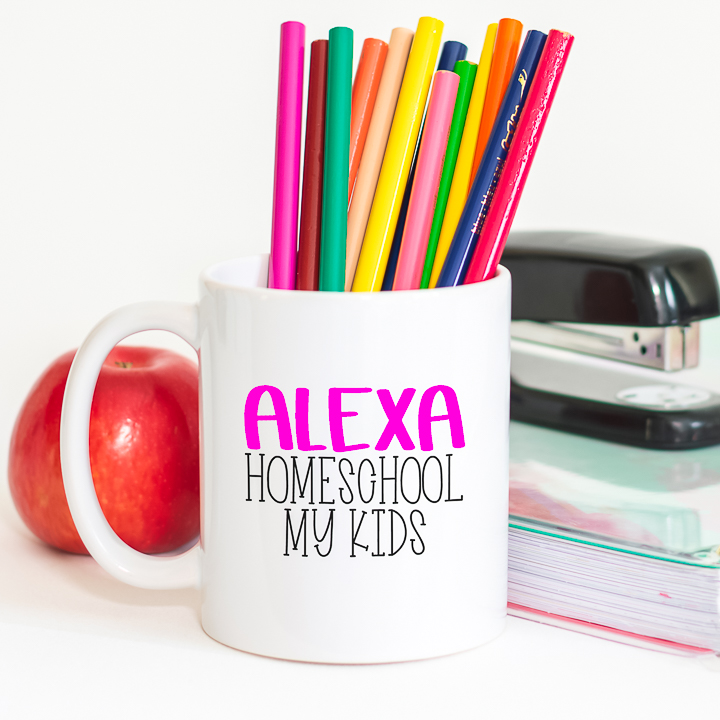 In fact, you can use the other SVG files below for even more projects. After all, a homeschool SVG is the perfect way to show off your homeschooling skills and what better way than shirts, hats, tumblers, and so much more.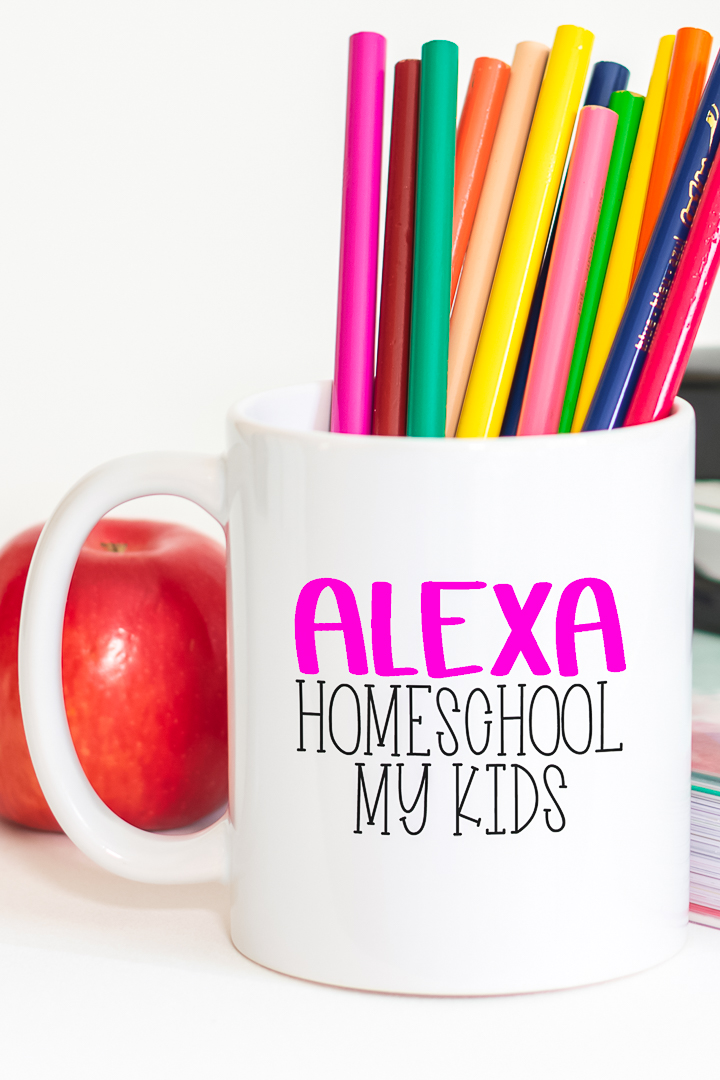 More Home Learning SVG Files
Ready to see more files that are perfect for those that are tackling homeschool this year?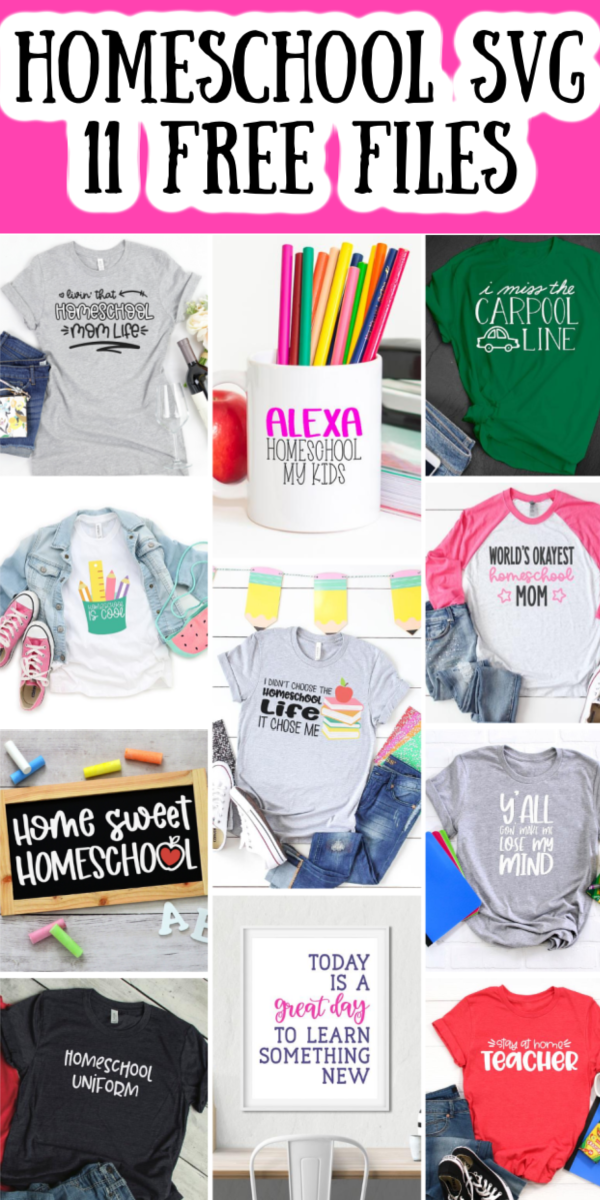 Just click on each of the links below and follow the instructions for each file to download. Then you can use any or all of these files to make something for your homeschool or just for you!
Enjoy these homeschool SVG files and using them for some projects to kick off the school year right. Hang in there! You can totally do this!
Need Help Organizing Your SVG Files?
Are you overwhelmed with the number of files on your computer? SVG (or digital cut) files can take up a ton of space, and it can be so hard to find exactly what you are looking for. That is where Cut File Clean Up comes in! The Cut File Clean-Up system ends the frustration of organizing your cut files so that you can find what you need and get to the best part of crafting—actually making your project.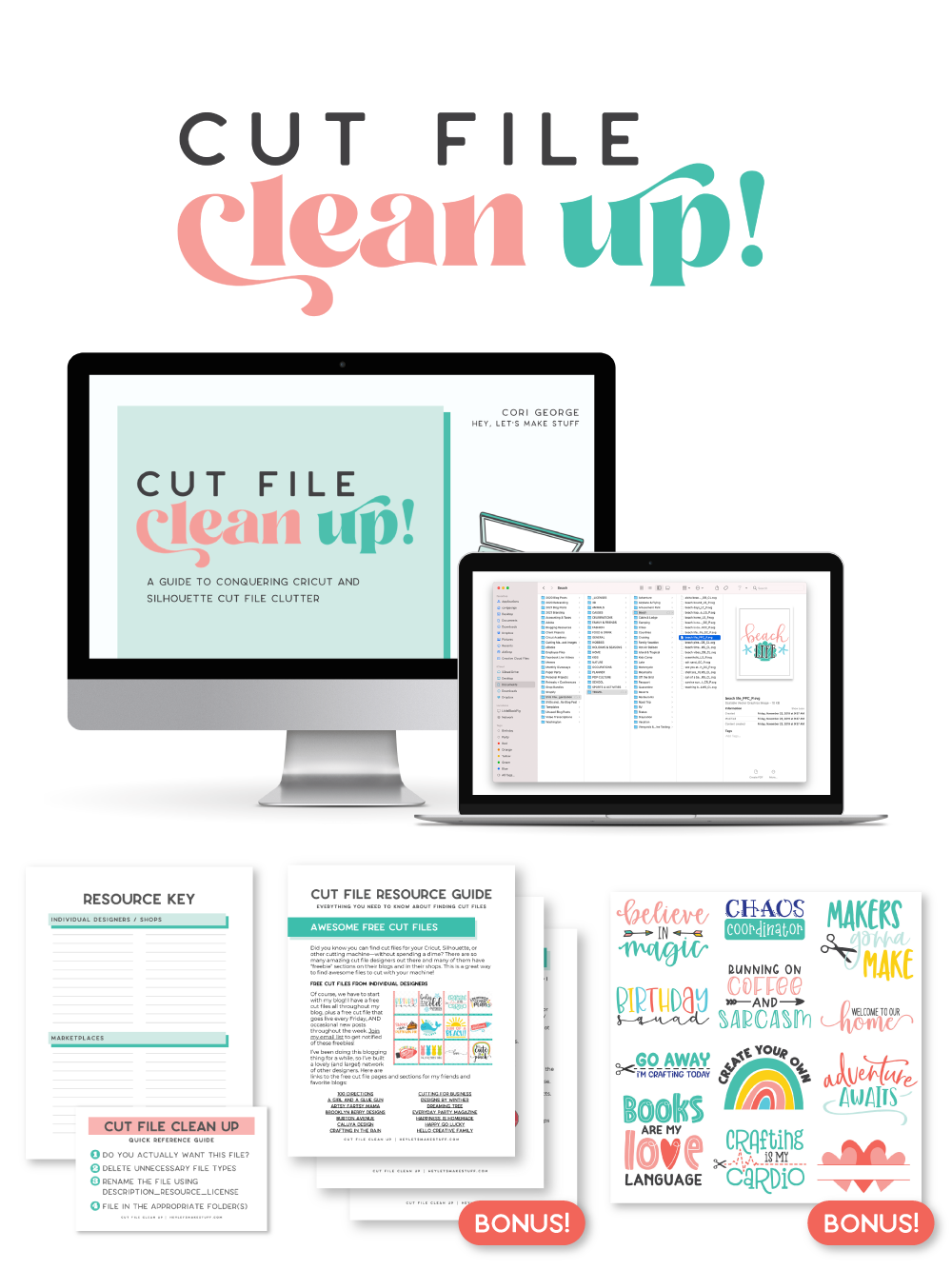 The best part is that you can get it for a deal right now with great bonuses. And yes those bonuses include even more digital cut files for your crafting. You can't get enough of those right? Grab it now.