These ideas for Mother's Day will take 15 minutes or less and mom will love the results! Get the kids and let them help then make something extra special for the woman who takes care of everything. From kids crafts to more sophisticated gift ideas, we have everything just for you! Get inspired to create a Mother's Day celebration that she will never forget.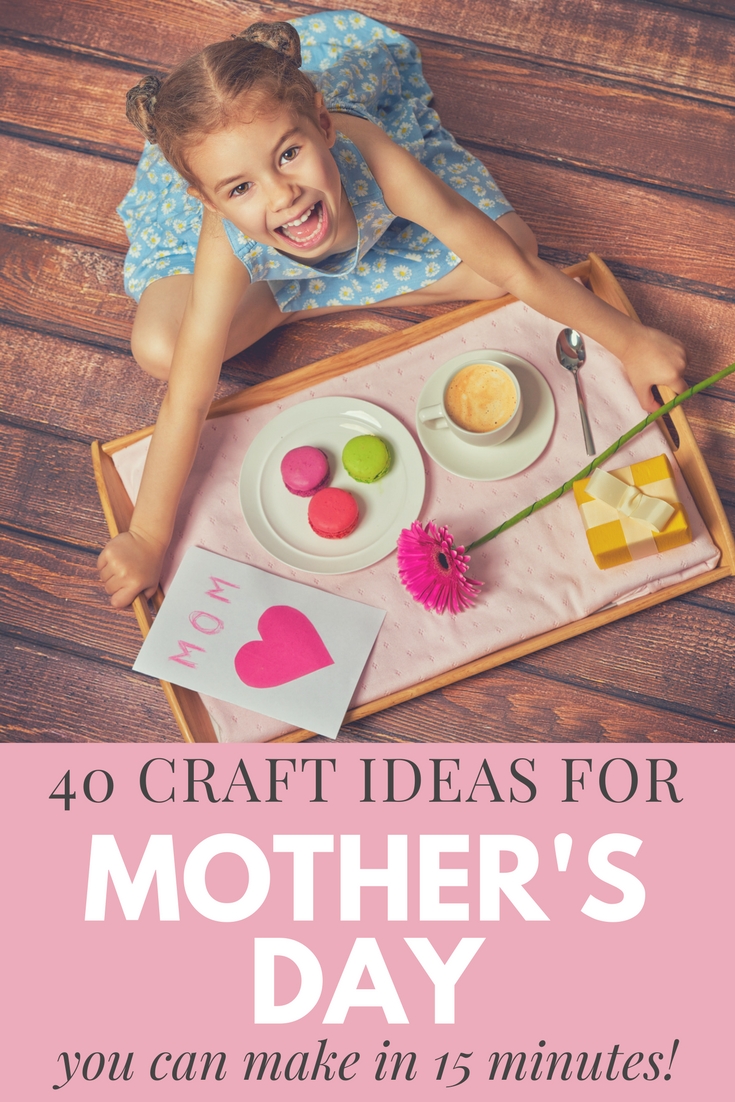 Ideas for Mother's Day
Click on each link below to be taken directly to the step by step instructions for each craft idea. If you want to see pictures of the crafts before you click, just head to the bottom of the Craft Lightning posts for day 1, day 2, day 3, day 4, and day 5. Happy hunting!
Cupcake liner wreath
Floral sugar scrub recipe
With all of these ideas for Mother's Day, you are sure to find the one that is perfect for the mom in your life. Grab your craft supplies and get started on one or more of these 15 minute craft ideas to make the perfect gift. After all, a handmade gift shows that you care plus they are usually inexpensive to boot!
Not sure what you want for Mother's Day? We have a little quiz to help you determine what kind of mom you are! At the end, you can get gift ideas delivered right to your inbox. Let us know what your result is in the comment section below.

Y'all enjoy all of these ideas for Mother's Day. Stay tuned as we have these Craft Lightning events regularly and you don't want to miss them. We all have 15 minutes to craft right? No more excuses! You do have time to make and give handmade!