Looking for mason jar paper? Look no further than this month's free printable from 100 Directions! Print and color your own or print on colored paper for a quick and easy way to some gorgeous craft paper.
Oh for the love of Mason Jars! This month's printable, instead of sharing a project with a printable, the printable is the project! I've created a 2 page mason jar pattern set for you to download, print, color and use however you'd like. There are so many fun things you can do with patterns, just think of the creative fun you can have with a mason jar pattern!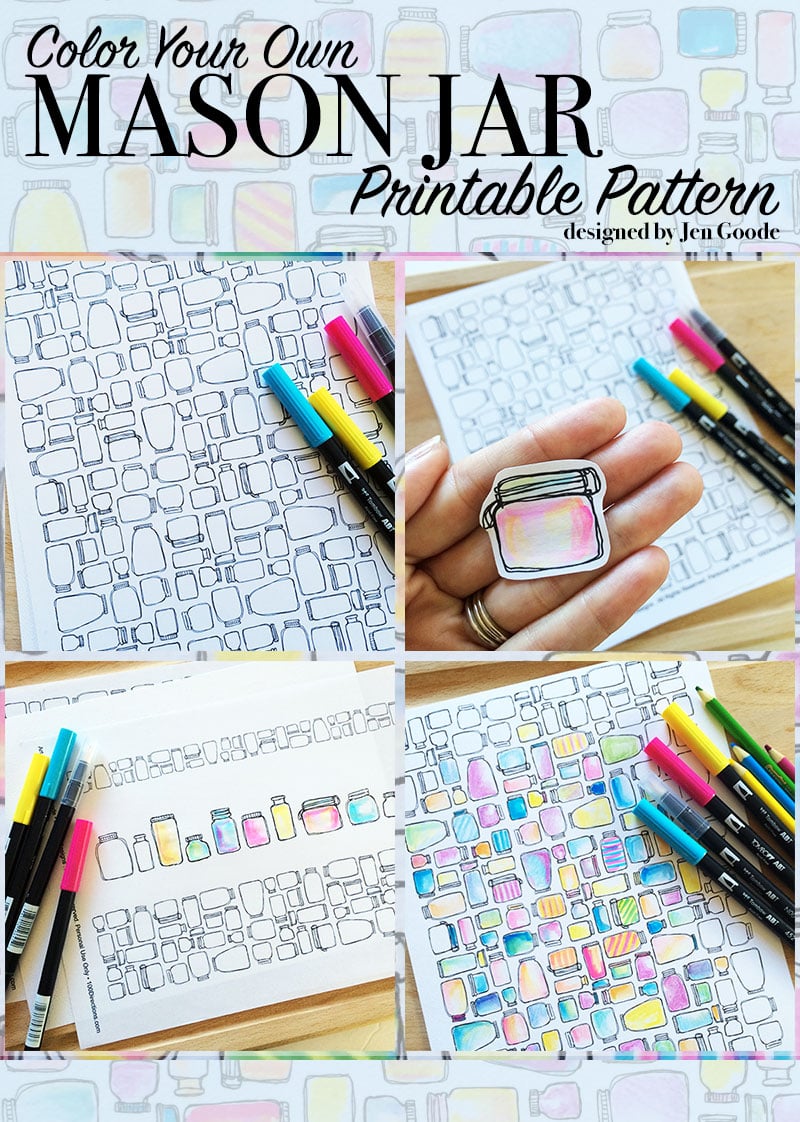 Worried about running out of ink with these pages? Did you know that if you have an HP printer you can print for just $0.03 per copy? Check out (affiliate link) HP Instant Ink and start getting your prints and ink for cheaper today!
Here are 10 ways to use this free printable mason jar art:
Print on different colors of paper
Color or paint
Wrap a small gift
Decoupage your favorite cookbook
Print on to fabric transfers and use in a sewing project
Decorate your recycled cans
Make labels
Cut out circles and use to decorate your mason jar lids
Make stationery
Use as scrapbook paper
Decorate just about anything!
This printable prints as black line art. Leave as is, or color however you'd like. You'll get 2 pages to print. One page is the full pattern and the second page is 3 different accent borders you can use to decorate your projects. In the example photos I used a watercolor pencils and (affiliate) Tombow water based markers
to add a variety of colors. You can learn more about this technique on my blog.
Check out this quick little time lapse video of me coloring this page – don't blink, it's super quick!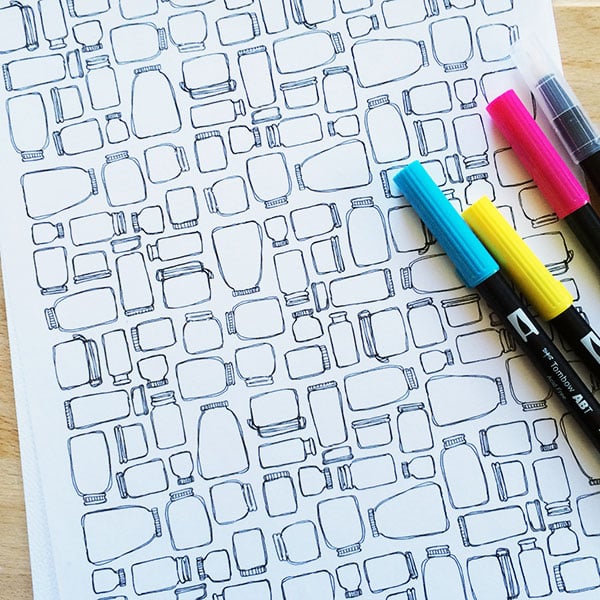 To download this printable mason jar pattern set, head over to my blog.
I'd love to hear what you make this printable art!!
A Year of Jar Crafts
Sign up for our email list to get a FREE book with an entire year of jar crafts! 12 months, 12 crafts, tons of fun!