Taylor with Taylor Made is here today!! She has a great idea for a beach towel that you do not want to miss!!
~*~*~*~*~*~*~*~*~*~*~*~*~

Hi, I am
Taylor from Taylor Made
. Taylor Made is all about my favorite things… crafts, art, food, home and family. I am so excited to share this Beach Bash Craft with you today. I just so happen to love spending time by anything involving water and I also grew up only a few miles from the beach.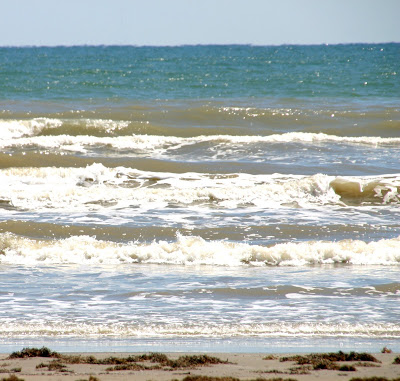 I am sharing the "Stake Your Claim Beach Towel" with you today and I am thinking it just might be genius. I know it is a very simple idea but how many times have you been to the beach and had a fight with your towel (and the towel won)? Here is your solution!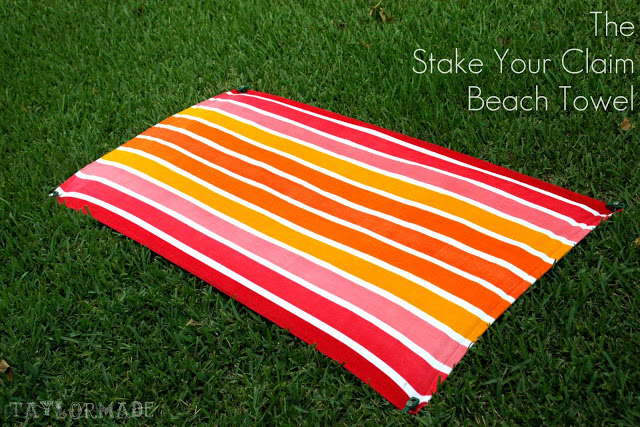 The Stake Your Claim beach towel is one of the most simple/useful crafts I have done all summer. I have already used it a handful of times. All you need are a few supplies. I found my tent stakes ($1.50) and my beach towel ($6) at Academy.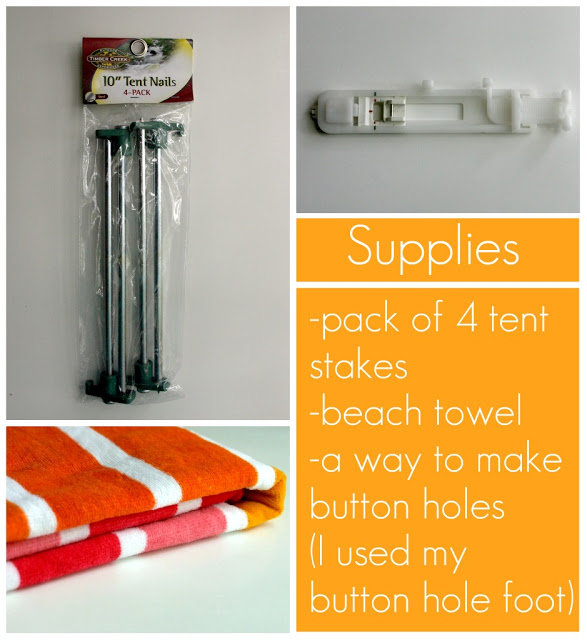 Do you have a button hole foot on your machine? I don't know what I would do without mine. You have to use a button in the button hole foot because that tells your machine how long to make the button hole. I chose a button slightly larger than my stakes. Just put your button in the slot and pull down.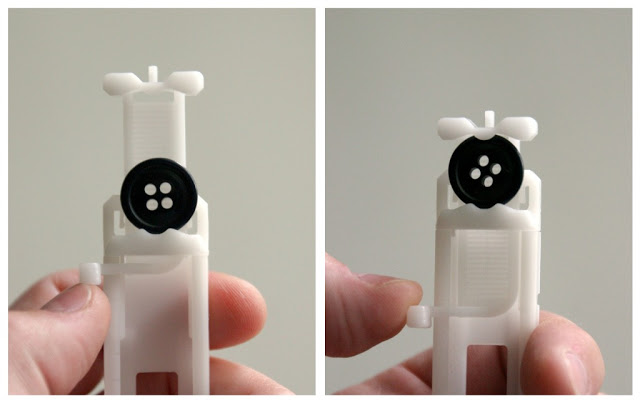 Mark a dot on all of the four corners of your beach towel. Line the dot up with the center of the button hole foot, choose the button hole stitch and just start sewing; it does all of the work for you!
Now you have your stitched button hole. Take a seam ripper and carefully open the hole.
You now have your button holes so you can Stake Your Claim.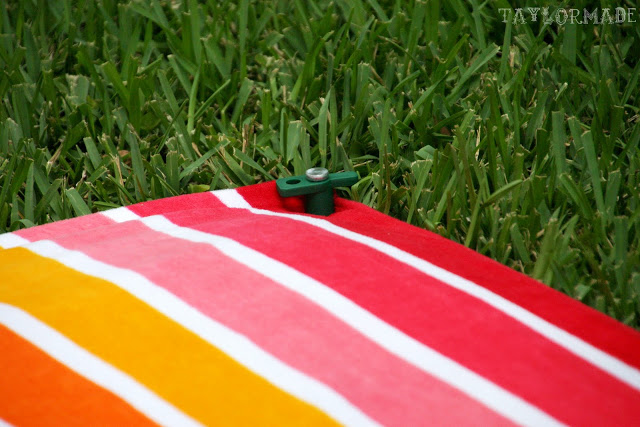 There you have the super simple/genius Stake Your Claim Beach Towel 🙂 I think it would work perfect as a fun summer Birthday Gift too.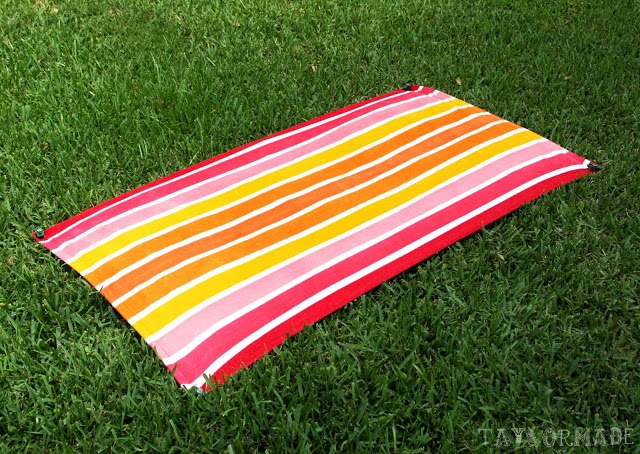 Thanks for letting me share my Beach Bash Craft with you today. I can't wait for more Beach Bash Projects! Stop by
Taylor Made
anytime and say Hi.

*~*~*~*~*~*~*~*~*~*~*~*~*~
Thanks Taylor — what a fab idea!!!
The Beach Bash has been full of great ideas and runs til July 20 — follow along with The Country Chic Cottage and don't miss a day!! Grab a button if you want and help spread the word!!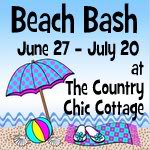 ~Thanks for stopping by!~