It is time to round up the entire week of Craft Lightning all on one page! Yep we have over 50 quick and easy holiday crafts that all take 15 minutes or less to make. You will love these great Christmas ideas! Grab your craft supplies and get started on a few of these craft ideas today. You will want to make a ton of these crafts for your holiday decor.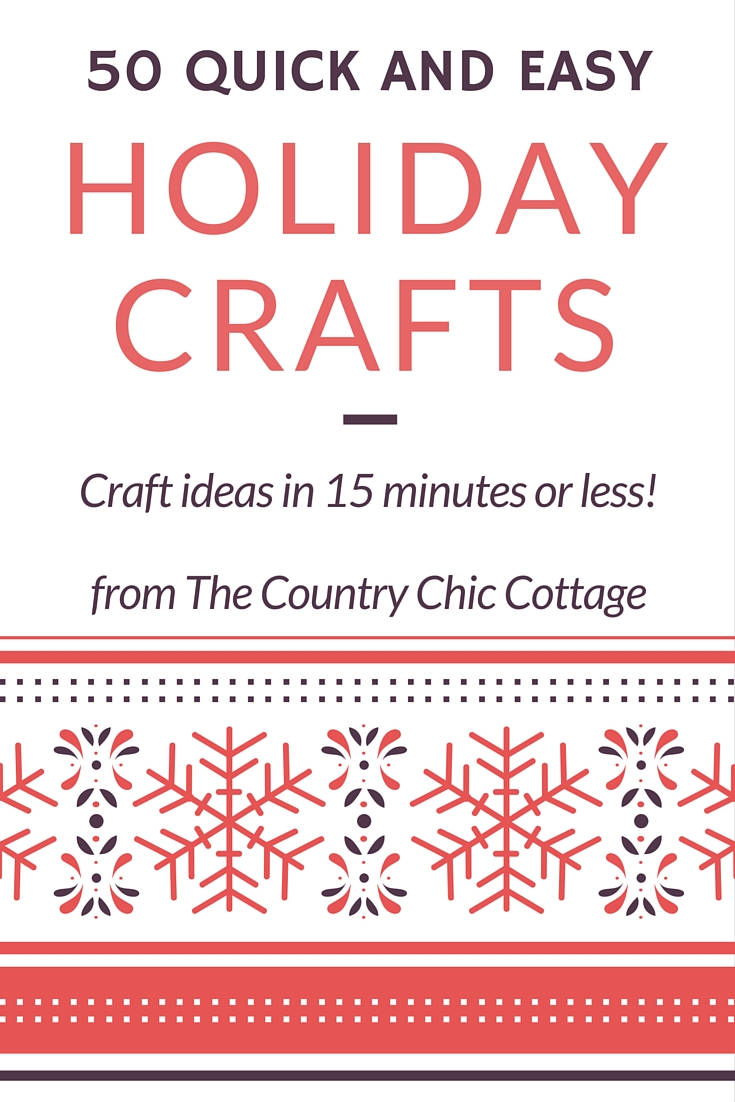 I am going to list all of the quick and easy holiday crafts below with links. If you want to see pictures before you click, you can look at the bottom of the posts from day 1, day 2, day 3, day 4, and day 5. Or you can head on over and check out our quick and easy crafts Pinterest board. Now for the list of craft ideas!
Quick and Easy Holiday Crafts
Painted wood ornaments
Elegant light up wreath
Black and gold countdown calendar
If you love these ideas, you are sure to love our 20 ideas for gifts in jars.