All week we have been talking about obscure holiday crafts. You know those holidays that no one has really heard of. But, I mean who doesn't want to celebrate National Donut Day? If that is right up your alley, you might just find a few quick crafts below that you want to make this year. All of these crafts take 15 minutes or less so they are all super easy to make as well.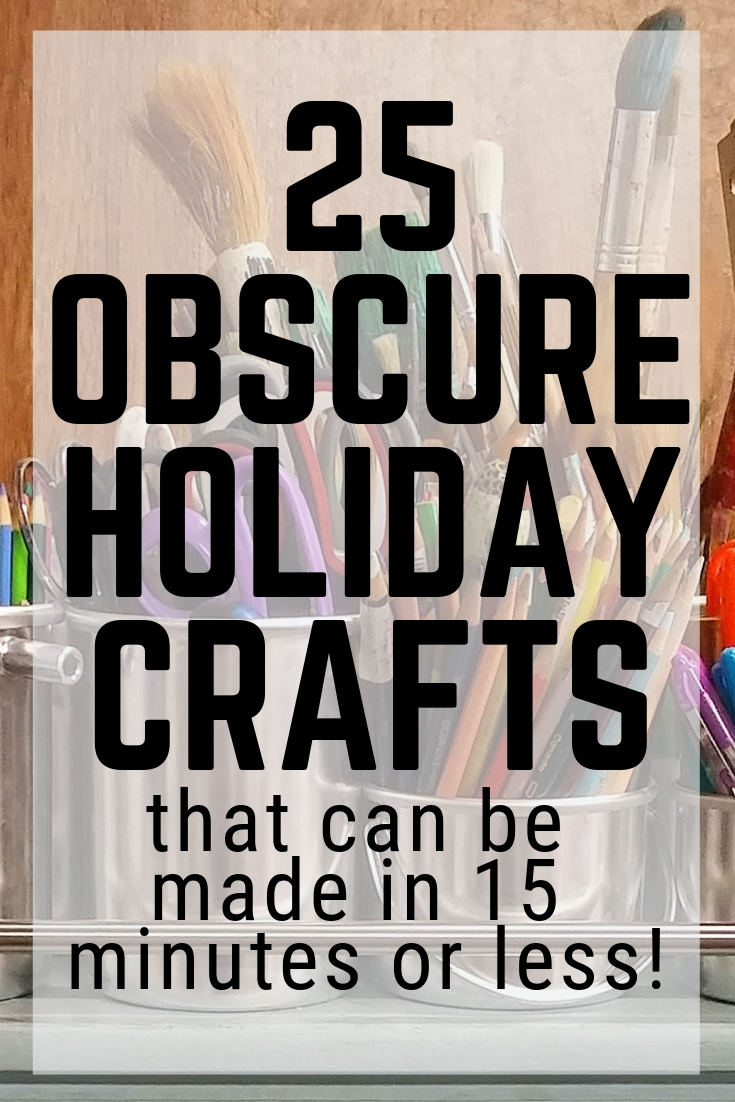 Obscure Holiday Crafts
Click on each of the links below and the instructions and pictures for each one will open in a new tab on your computer. If you would rather see the images of each craft before you click, you can scroll to the bottom of the posts from day 1, day 2, day 3, day 4, and day 5.
These obscure holiday crafts are the perfect way to celebrate any day of the year! Start making now and you will be ready when these fun holidays roll around. After all, every day is a reason to celebrate! Hopefully, you will enjoy these cute crafts as much as we enjoyed putting them together this week. Look out for more Craft Lightning fun as we do these events every other month.