Yarn wreaths are super simple to make and can be a great way to bring some seasonal decor to your home. Even if you don't crochet or knit, yarn is still a great crafting medium. Yarn is perfect when wrapped about a wreath form in a wide vareity of colors. I am going to share some yarn wreaths today that will look amazing in your home! Be sure to add a few to your walls!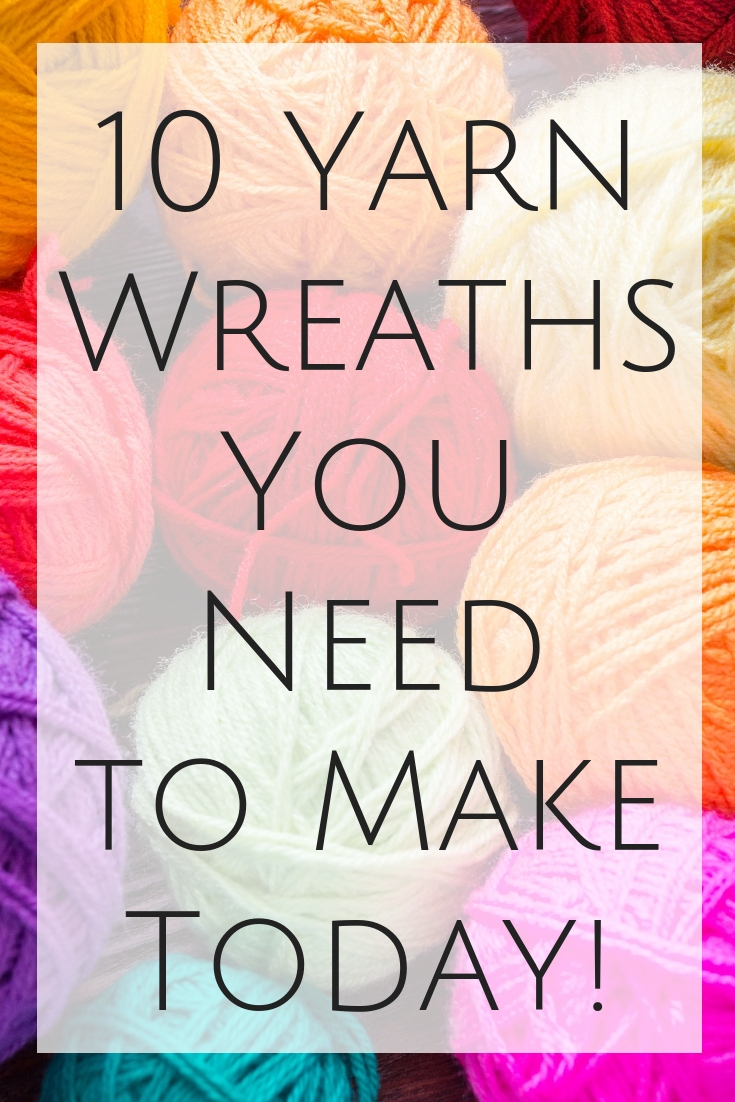 Yarn Wreaths
Click on each link below to be taken to the tutorial for making each wreath.
Now I bet you are ready to play with some yarn! This post is actually to support the Humans That Yarn movement. This is a movement spearheaded by the Craft Yarn Council encouraging crafters to play with yarn. In any way. Just create! You don't have to know how to knit or crochet. Think outside of the box a bit and you will be well on your way to creating gorgeous yarn crafts. Just like these yarn wreaths! So, are you convinced? Will you be heading out and stocking up on yarn to make all the things?
If you make any of these wreaths or one of your own creations, be sure to share it on social media with #HumansThatYarn. Want even more inspiration? Search that hashtag on Instagram or head to the FaveCrafts page all about the campaign here. You are sure to find some crafts to make for your home! Whether it is yarn wreaths or some other creation, you are sure to love getting creative with yarn!