Who doesn't need a taco SVG file in their life? In fact, when they are free, you may just need 14 taco cut files for your Cricut machine. Grab these files and start making shirts, mugs, tote bags, and so much more. Taco lovers everywhere will love your creations. I know I love tacos and I adore every single one of these files. Be sure to scroll to the bottom of this post to see all of the cute files available for download.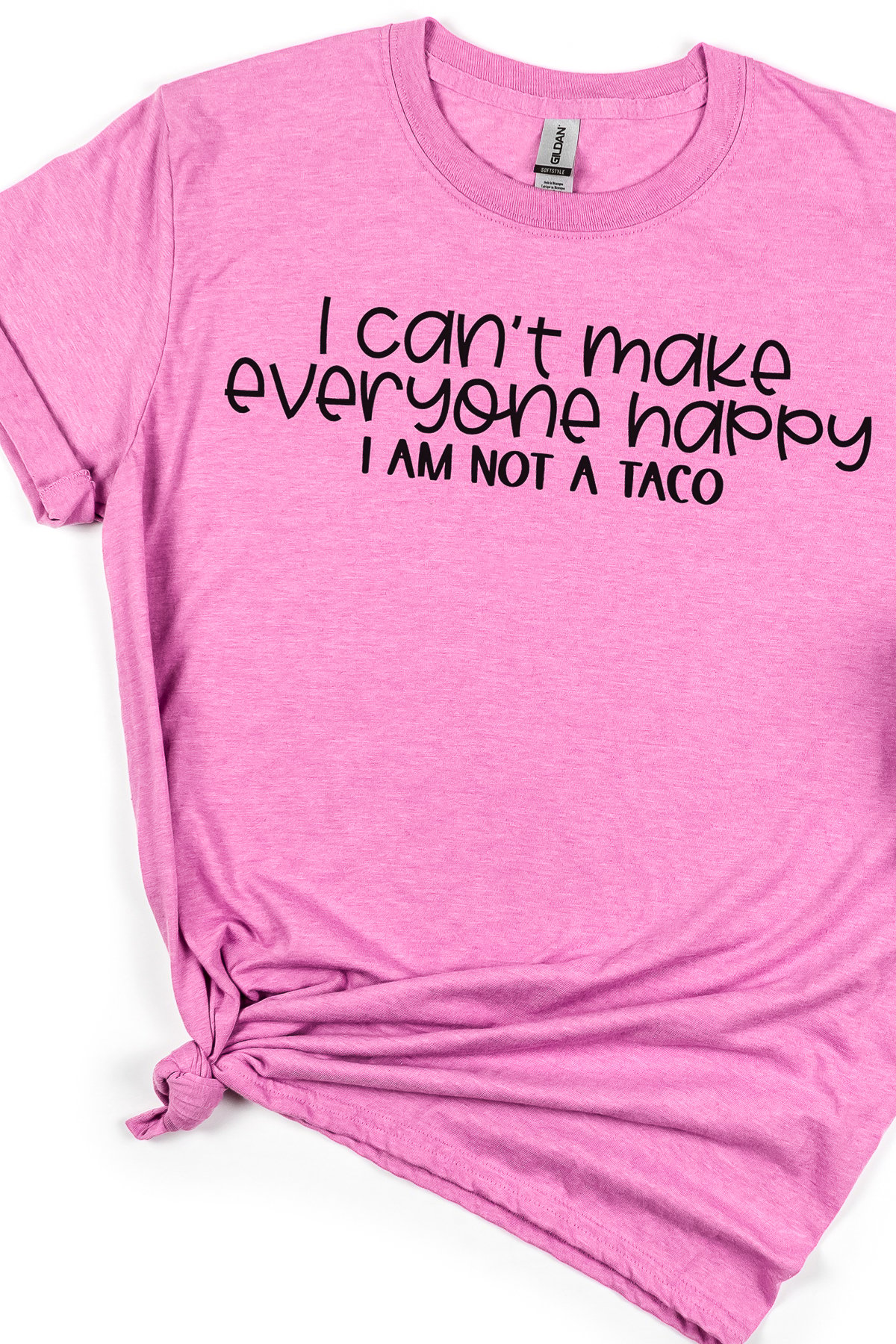 Taco SVG
Ready to grab this cute taco SVG file and let everyone know that you can't make everyone happy? Just sign up for the newsletter in the box below and the file will be sent to your email address. From there, you can download and use for your project. Look for a box below with a picture of what you want to download. If you already get the newsletter, just add in your information again as you won't be signed up for anything further. Once you sign up, a ZIP file will be sent to your email address and you will need to unzip in order to upload to Cricut Design Space.
Please note that this file is for personal use only. You can contact me regarding commercial use. If you have any issues with your download, you can also email me and I will try to help.
How to Use This Free SVG File
Now that you have your free SVG, what will you make with it? Well, I have a few suggestions below to get you started.
So many ideas and so little time! I am sure you will find a ton of uses for this file and the others that I have for you below!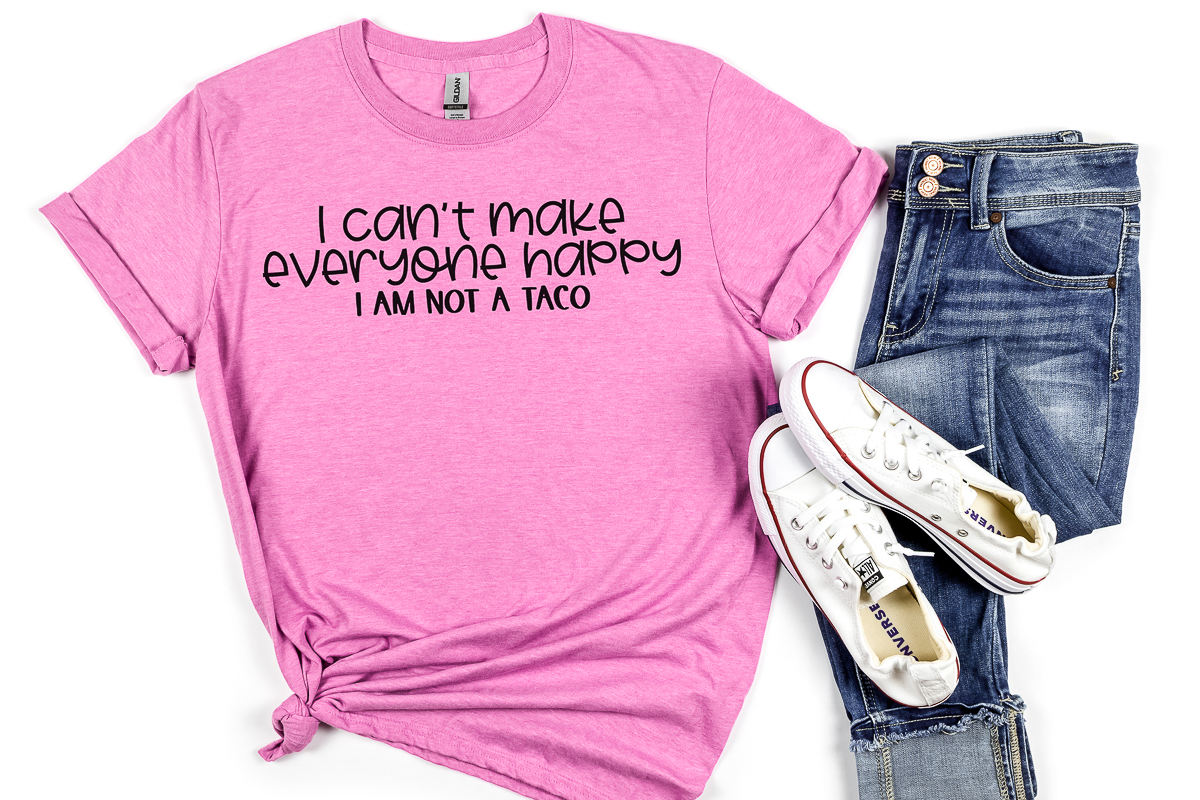 So, if you are a taco addict like myself, be sure to make yourself a shirt…or 14 of them. I am telling you now that I have never met a taco I didn't like. Just writing this post means that there will be tacos for lunch today!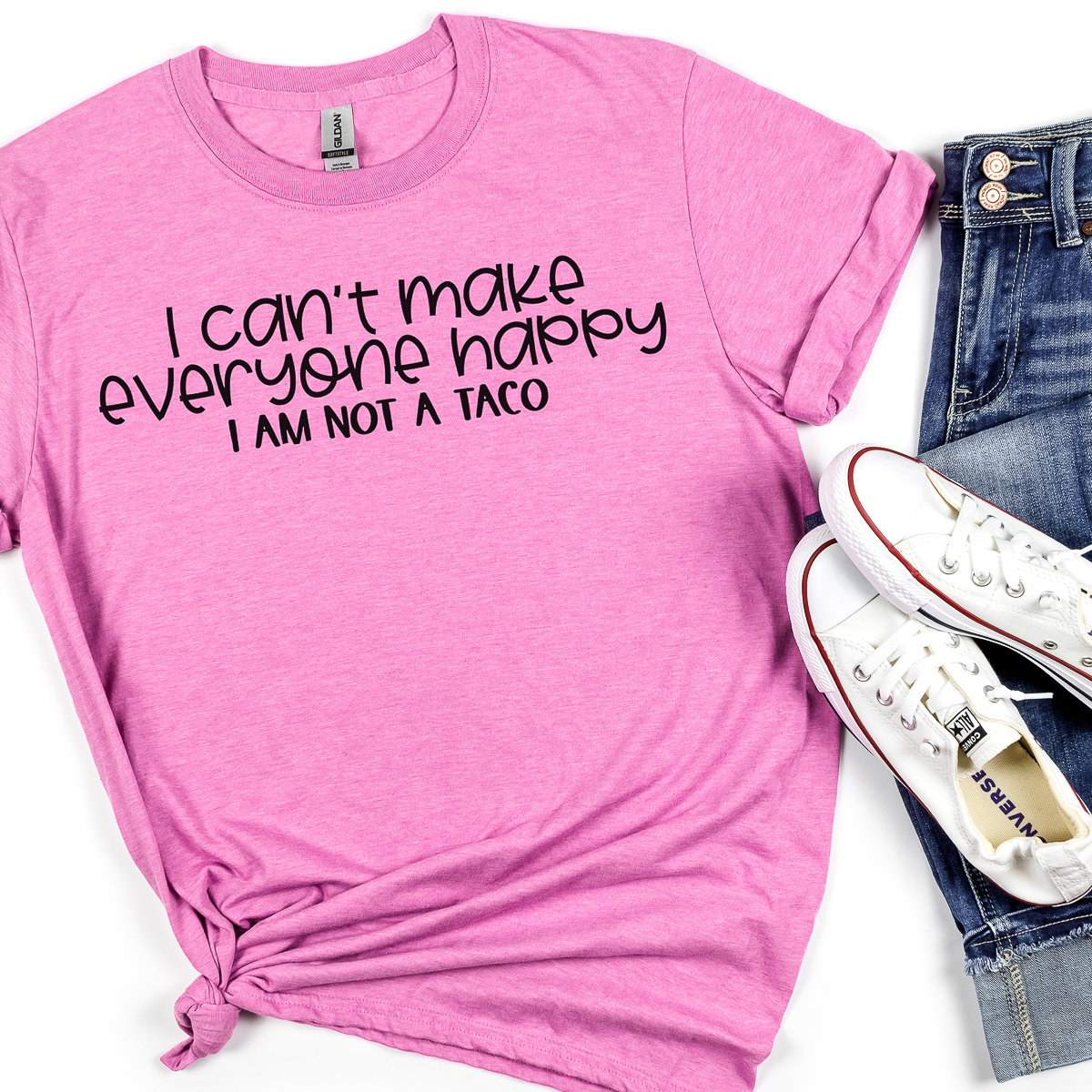 What about you? Will you use this taco SVG to make yourself a shirt? Be sure to keep reading for even more free taco cut files that you will love.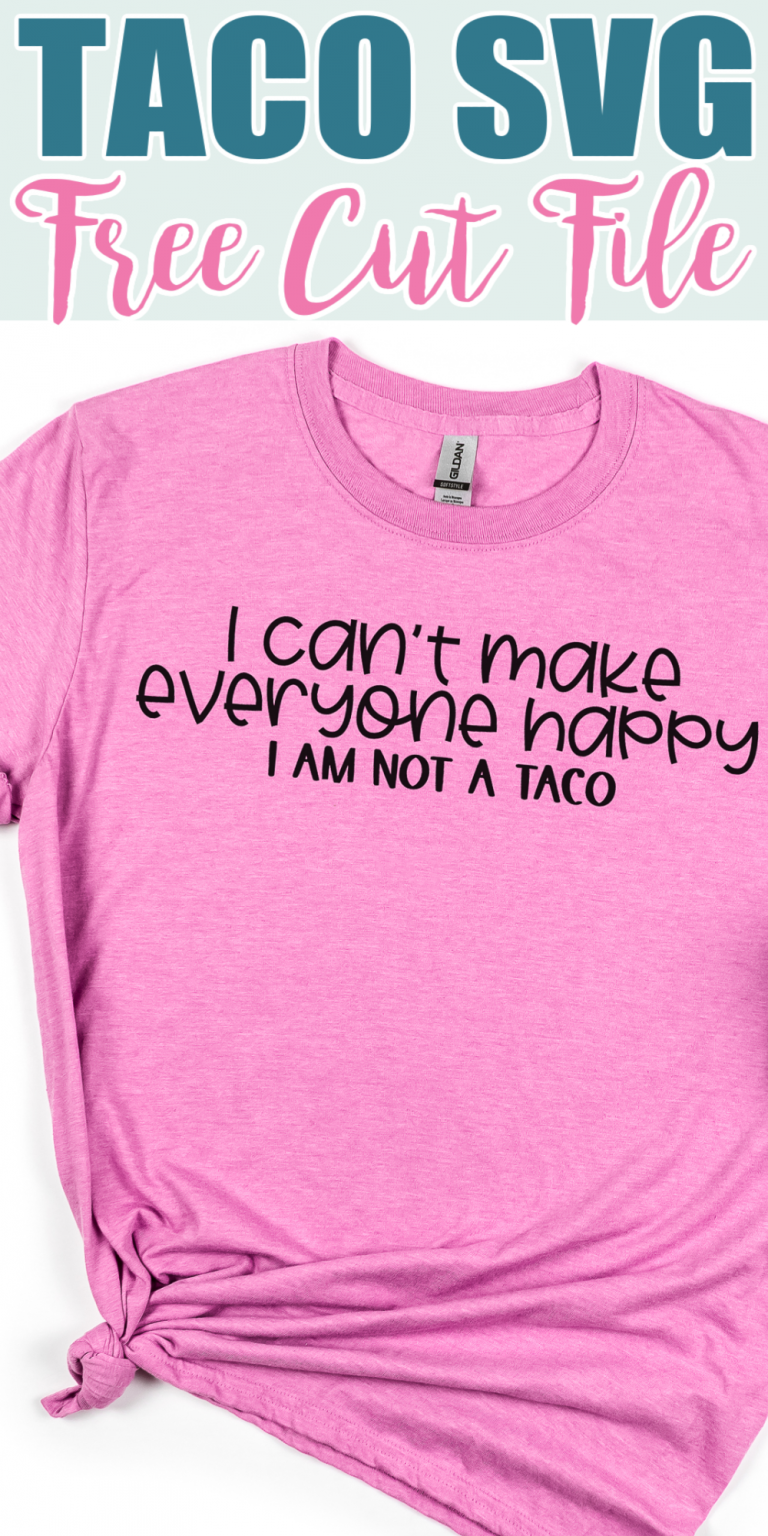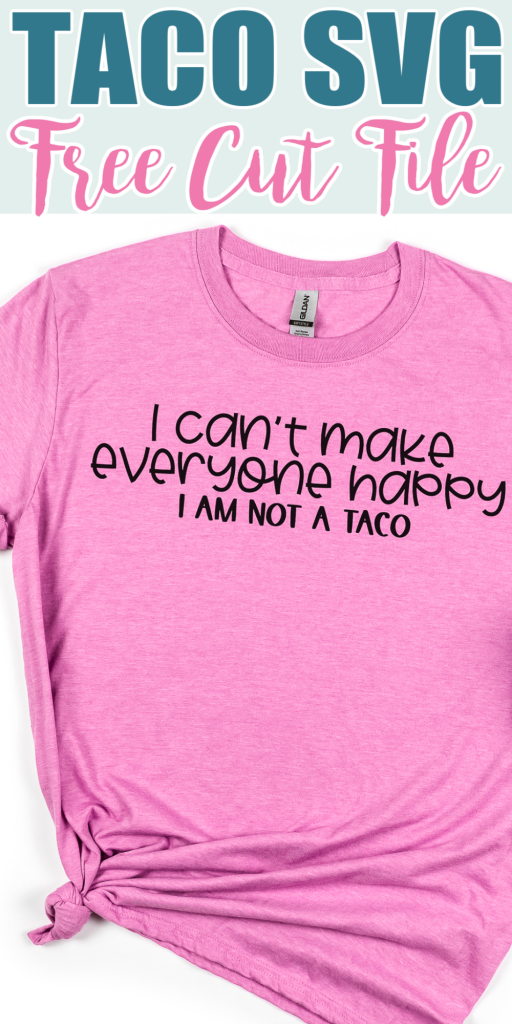 More Free Taco Cut Files
I promised you even more free digital cut files with a taco theme and I am here to deliver. I have joined with several other bloggers to bring a collection of taco SVG files that you will never forget. So, download some of the files below and make something amazing.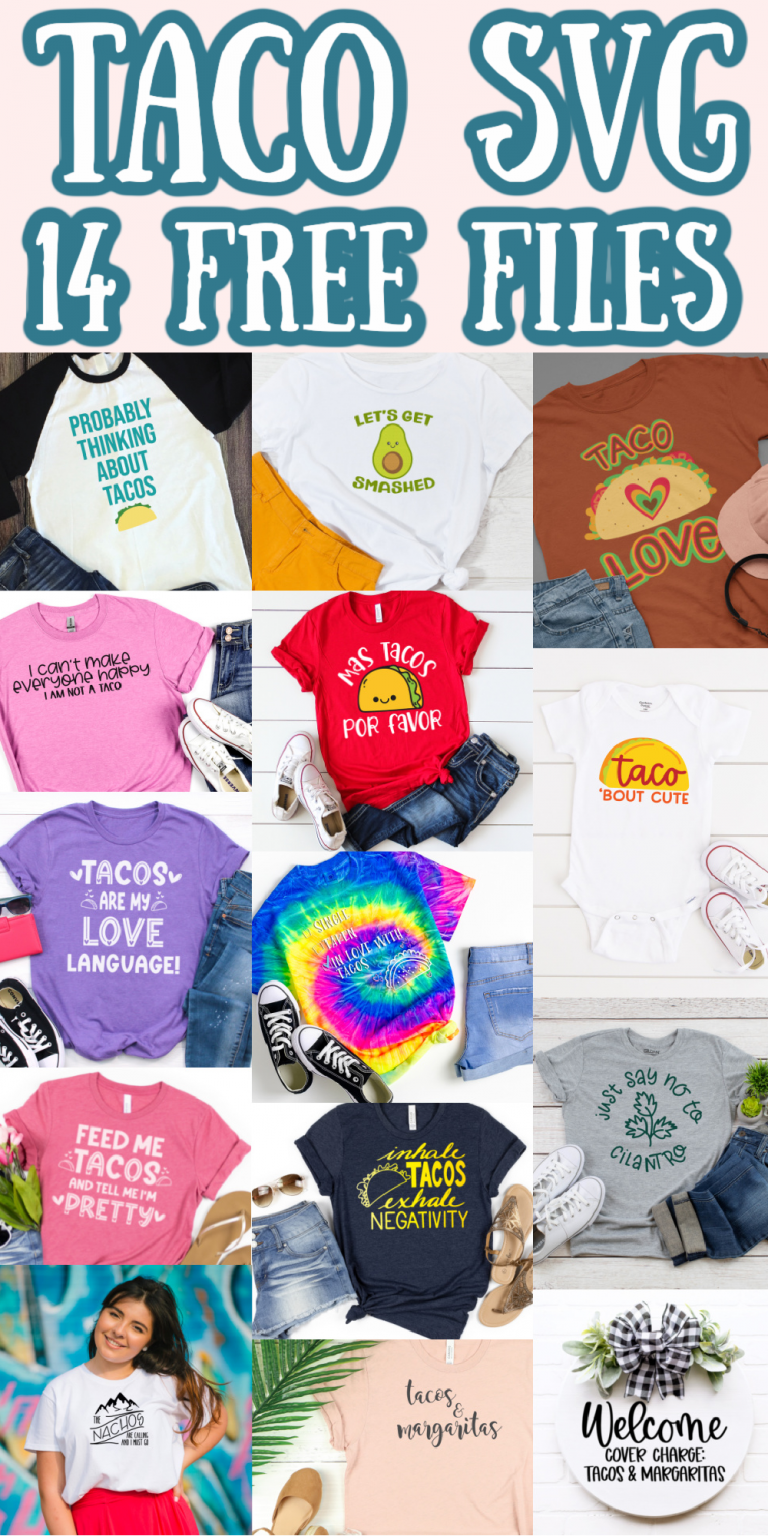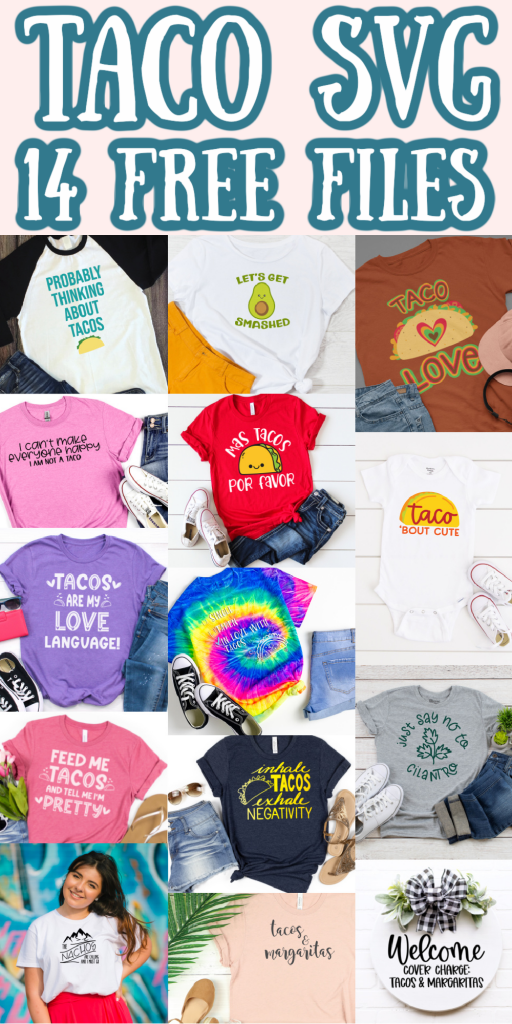 Be sure to grab a taco SVG or two or more and make something creative. I know you will love the results!