Everyone needs some free beer SVG files. Especially those of you that may be celebrating Oktoberfest this year. So, what are you waiting for? Make yourself some beer-themed crafts with my cute beer SVG file plus some other free files from my partners for the Totally Free SVG series. You can scroll to the bottom of this post and see all 10 files then decide which ones you need for your Cricut crafts.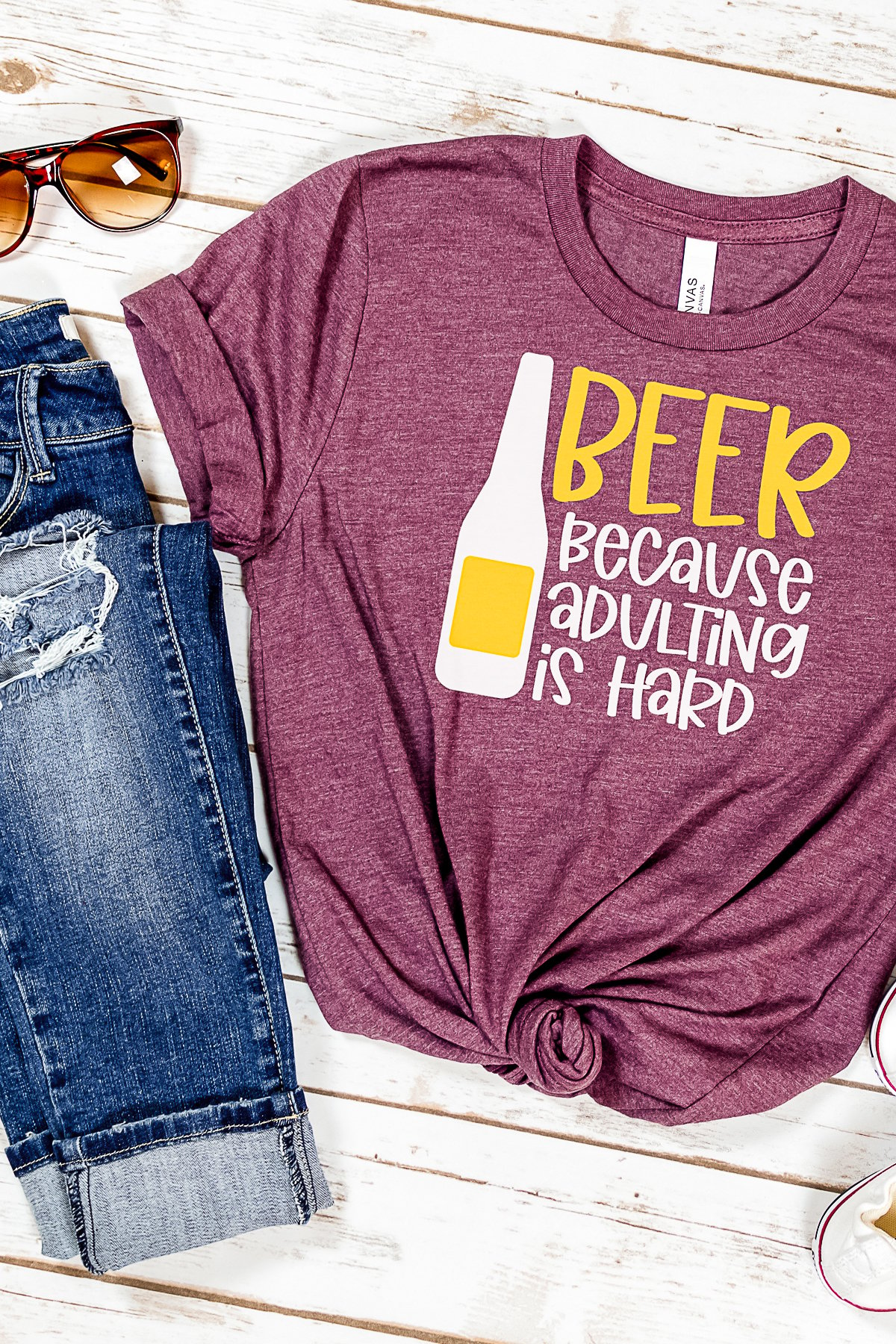 Free Beer SVG
To get the beer because adulting is hard SVG file, you will need to sign up for the newsletter below. Just add your information to the sign-up box and the file will be sent to your email. Look for a box below with a picture of the file you would like to get. If you already get the newsletter, just add in your information again as you will not be signed up for anything further. Once you sign up, check your email to get your ZIP file with the SVG and other file types.
Please note that this file is for personal use only. You can contact me for commercial use or if you have any issues with your download.
How to Use Your Beer Themed SVG
My favorite way to use this file is on a shirt but you could also put it on a wide variety of surfaces. Here are just a few ideas:
There are so many ways you can use this file and add it to your home. So, be sure to grab this file and start brainstorming some ideas of your very own. I know you will find a few places to use this file.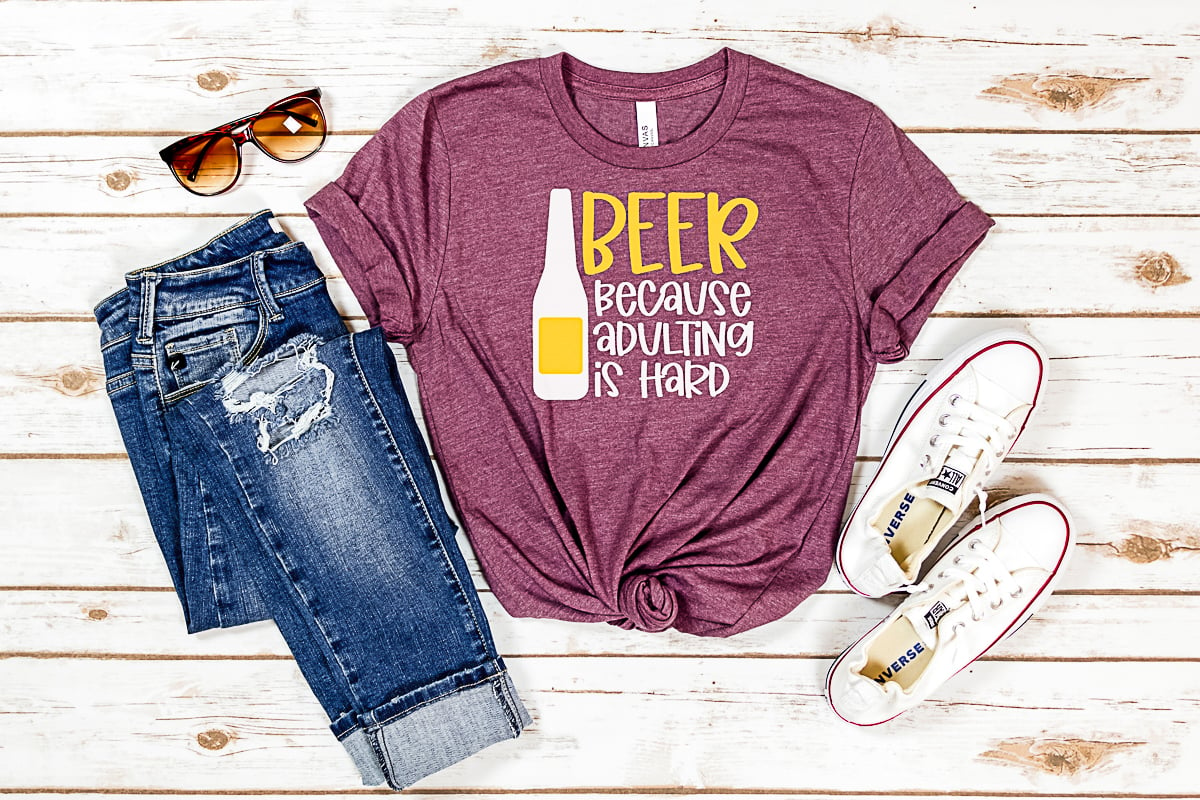 Need help adding this SVG file to a shirt? You can see my iron-on basics guide here as well as my guide to layering here. Between those two, you should be able to make the shirt shown easily.
So, download your free beer SVG and make something amazing. There are so many options for using a file like this so I am sure you can find something that is perfect for yourself or to give as a gift.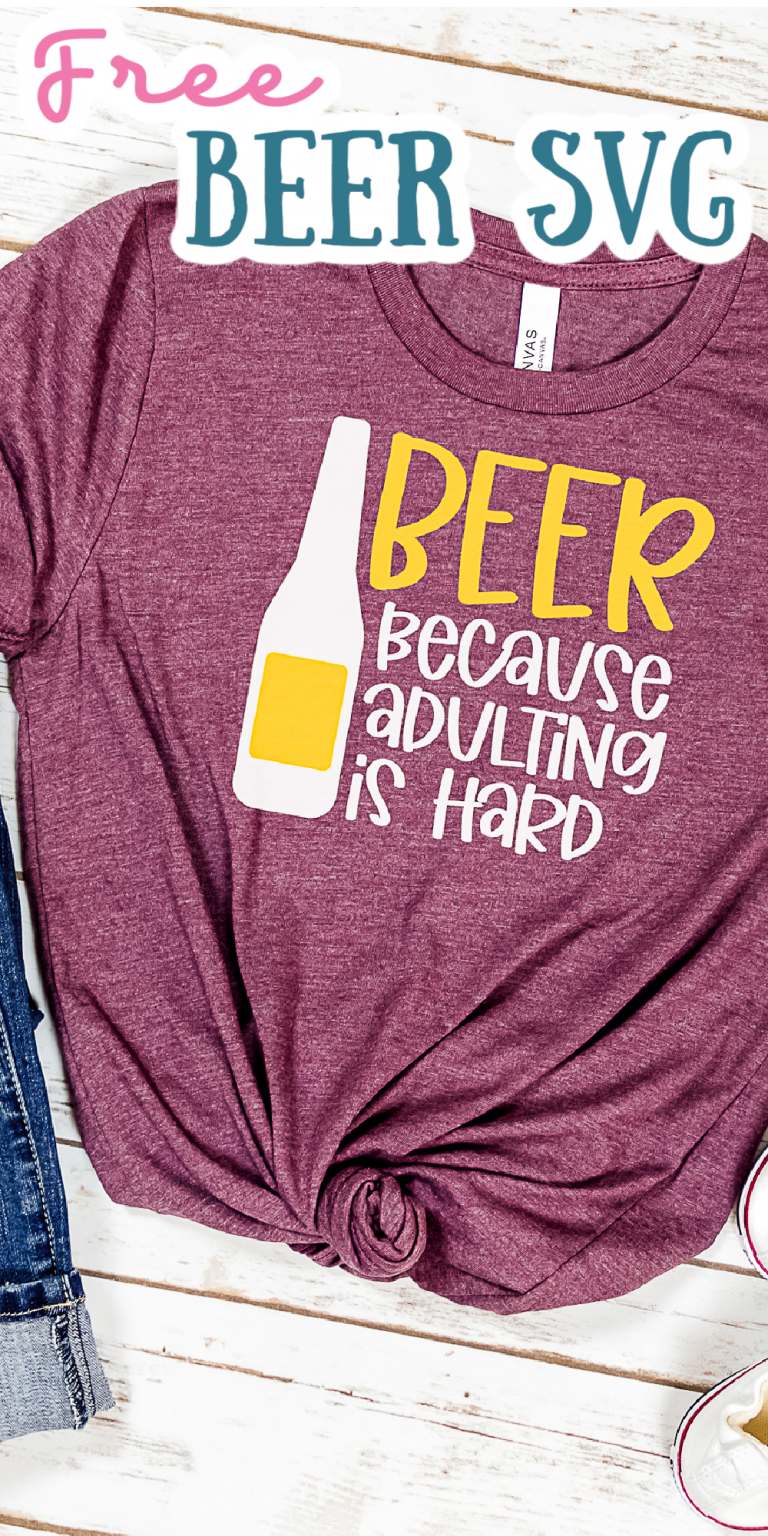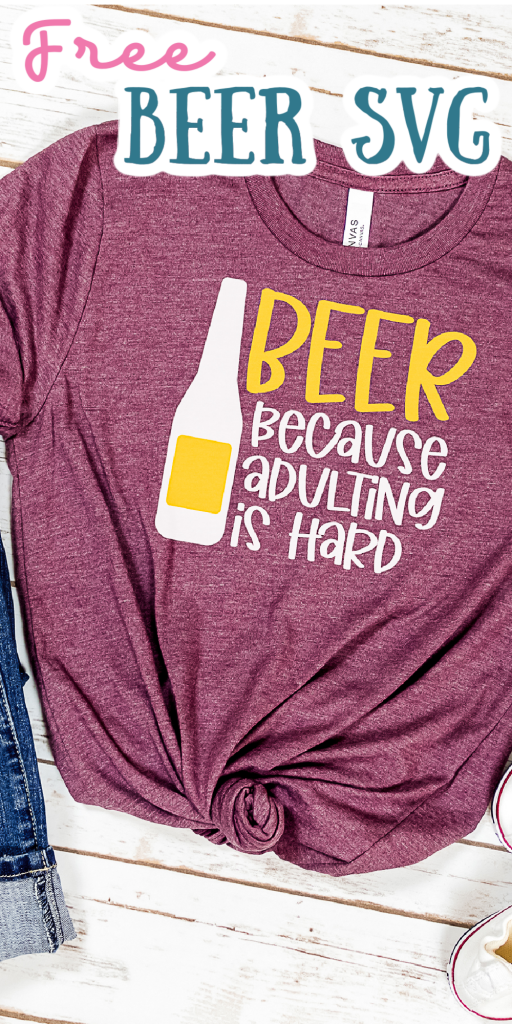 More Free Beer SVG Files
I did promise you even more free files for beer lovers! I have joined in with a few friends for this series and they have some amazing files in store for you. Just click on each one in the list below and follow the directions on each page to download.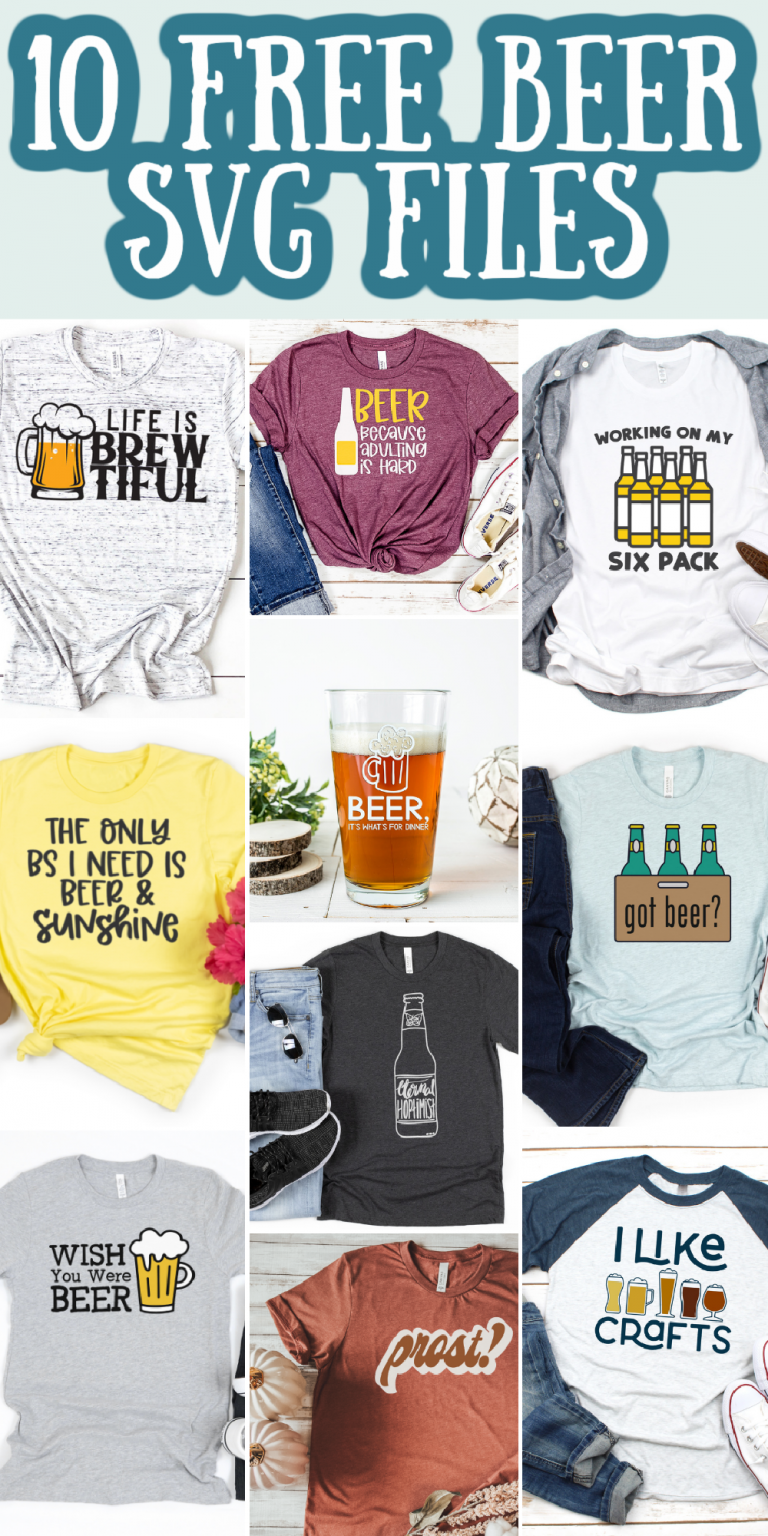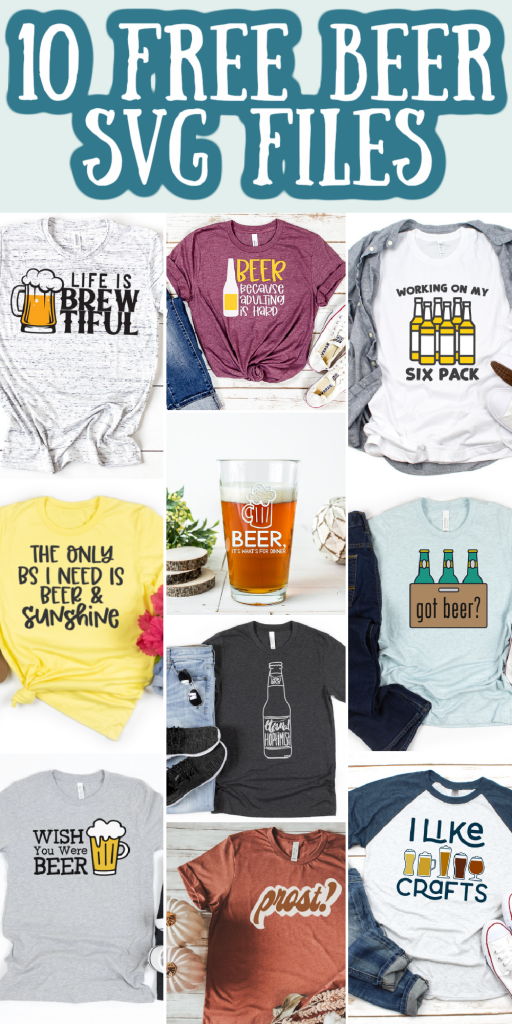 So, grab your free beer SVG file and get started making something special for those that you love. I know you will find a file that is perfect for handmade gifts and so much more above.
Need Help Organizing Your SVG Files?
Are you overwhelmed with the number of files on your computer? SVG (or digital cut) files can take up a ton of space, and it can be so hard to find exactly what you are looking for. That is where Cut File Clean Up comes in! The Cut File Clean-Up system ends the frustration of organizing your cut files so that you can find what you need and get to the best part of crafting—actually making your project.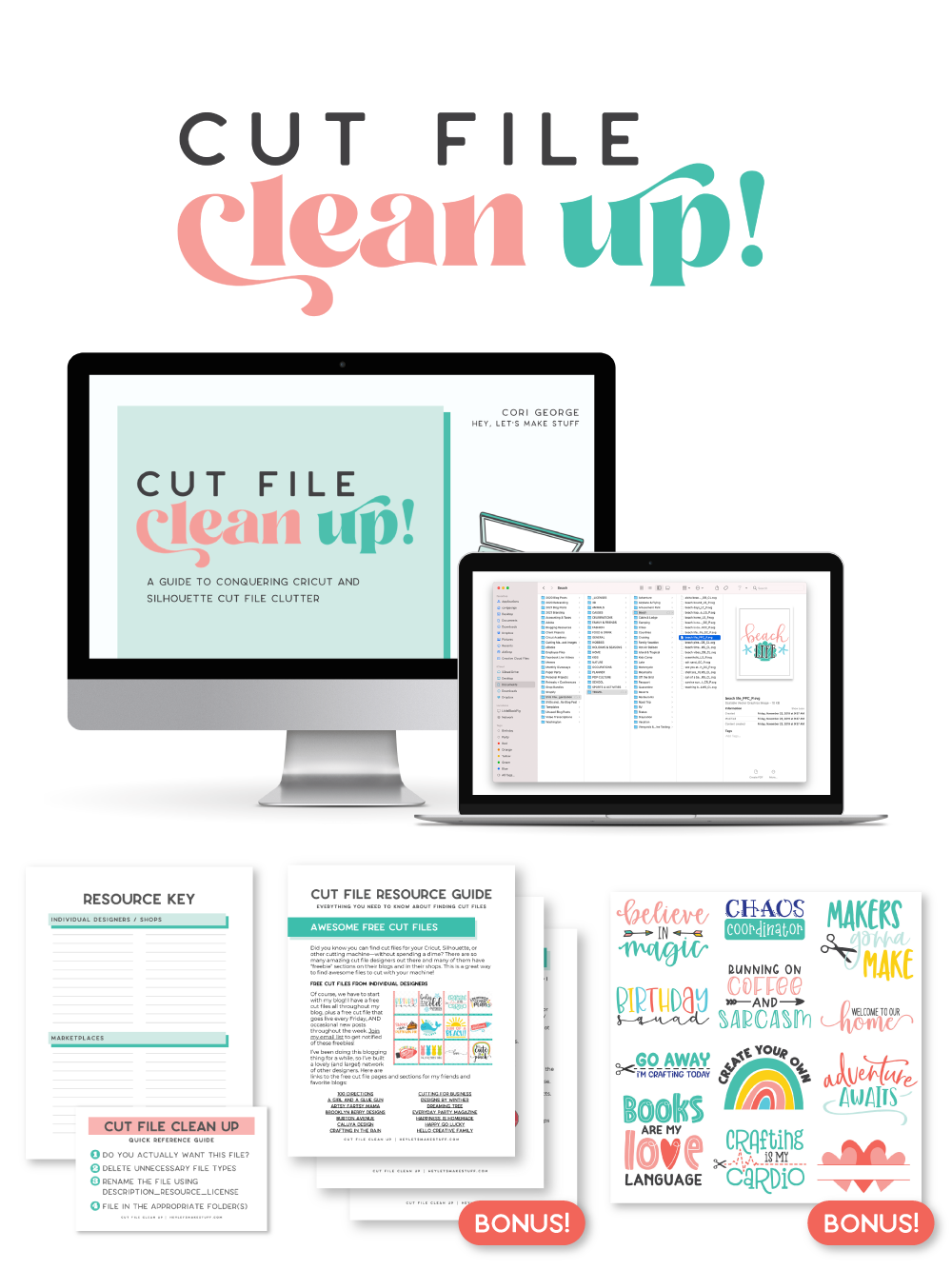 The best part is that you can get it for a deal right now with great bonuses. And yes those bonuses include even more digital cut files for your crafting. You can't get enough of those right? Grab it now.