I have been busy this year creating mason jar gifts and thought I would share my 5 ideas all in one place for you today. If you aren't Black Friday shopping, you might want to whip up a few of these gifts in a jar for family and friends right from your own home. After all, giving handmade is the best part of the holiday season! Need even more ideas? We have more gifts in a jar ideas here!
Mason Jar Gifts
I feel like just about everyone can appreciate a gift in a jar. There are so many options for things you can add to a mason jar. Change up the size or shape and you have something unique that your gift recipient will love. Ready for 5 ideas that will know their socks off?
Pancake Mix in a Jar
First up is my apple cinnamon pancake mix gift in a jar. Not only do you get the recipe for the mix but also some fun free printables to add to the jar. Plus I painted the jar for a little extra gift once the mix is gone. I love adding a little something extra to my gifts in a jar.
Ball Jar Gift Tags
I have been getting tons of requests for more "Ball" labels for jar gifts and I answered in a BIG way. My Ball mason jar labels for gifts has something for everyone on your list. I have mom, dad, grandpa, your spouse, and many many more covered with tons of free printable labels. Add a gift to a jar then put on one of these fun labels for an instant gift that will put a smile on anyone's face.
Banana Dark Chocolate Bread Mix in a Jar
Next up is another mix but this time it is my banana dark chocolate bread mix in a jar. This bread is yummy y'all and your recipient can bake up a loaf of their very own in no time. Get the recipe, free printables, and a fun way to paint the jar all in one post.
Coconut Almond Granola Gift in a Jar
Who says a gift in a jar has to be unhealthy? Gift my coconut almond granola gift in a jar for a healthy alternative. I share the recipe, free printable label, and of course how to pain that fabulous tree on your gift jar. You could use the painting method and put a different gift inside as well.
Free Printable Jar Gift Tags
Last but certainly not least is one you may not have seen yet. I posted some free printable mason jar chalkboard labels that you are going to love! I added those to some jars for gifts. These free printable tags are perfect for so many gifts and I know you will love them too.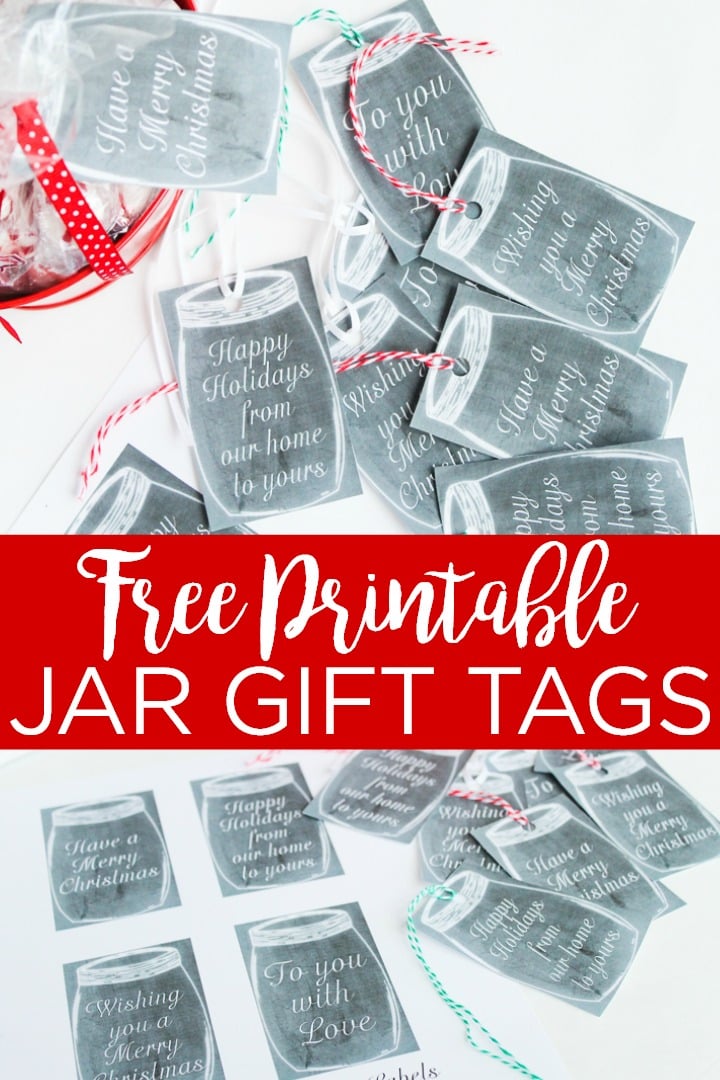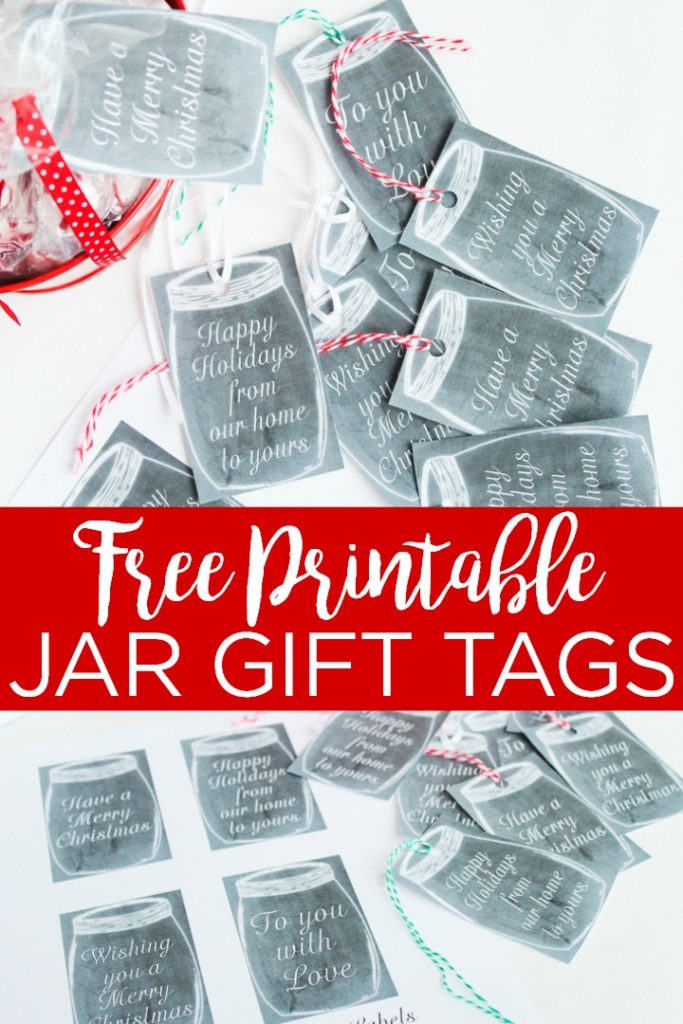 So, I hope you enjoyed all of these fun mason jar gifts. What will you be giving in jars this year? Let these 5 ideas inspire your holiday gift-giving like never before. Start gathering those jars and planning some epic gifts.
Love this and want more? Try shopping our Amazon store below!
I also have some great mason jar ideas for you in my Amazon shop! Click here to shop our mason jar section or browse the widget below!