Looking for the best family calendar app to organize your life? You will love this family organization app and everything it can do to get your life a bit more organized. What is this magic app? It is Cozi and it is FREE! Read on to see just how to use this app to create a color-coded family calendar and so much more.
This post is sponsored by Cozi, however, all projects and opinions are my own.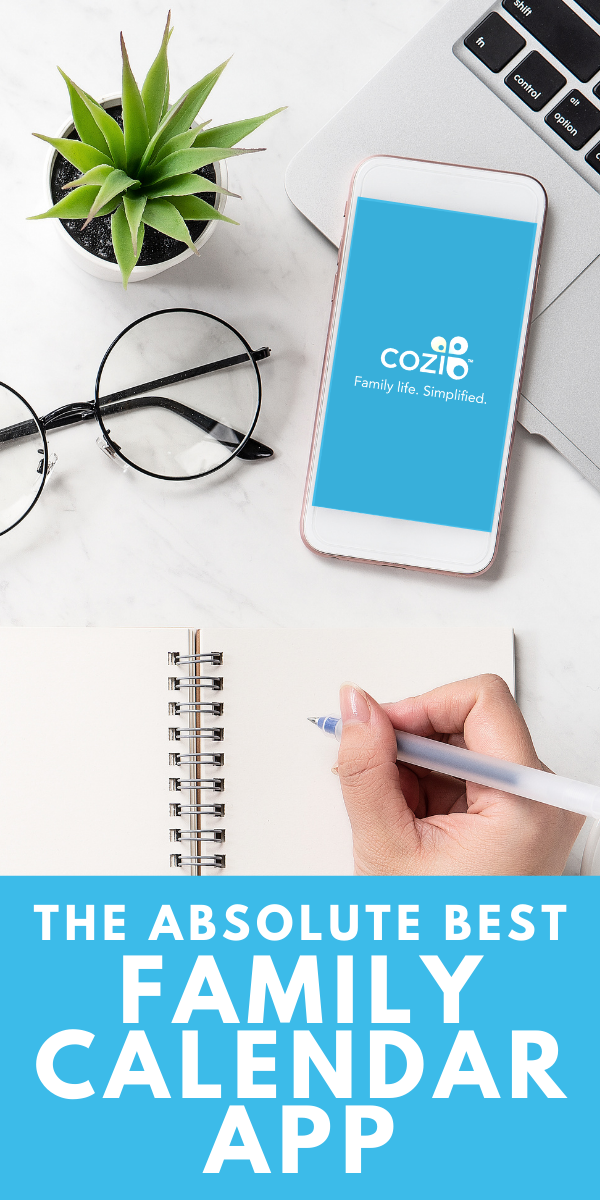 What does this family calendar app do?
There is so much you can do with this app to organize your family. Keep track of everything from school schedules and sports activities to grocery lists, meals, and chores — all in one place. Here are just a few of the options within Cozi:
Make a calendar of all your family events.
Add all of your family members to the app and assign them to events, assign them to-do and shopping lists, and more.
Add notifications to events and more for yourself or any family member that has the Cozi app on their device.
The calendar is accessible by all family members and color-coded by the person.
Add meals to your meal plan and pop those right on your calendar eliminating the "what's for dinner" question.
Take those meals and add the ingredients to your shopping list in seconds so you can pick up everything you need at the store.
Make shopping lists and to-do lists by person so everyone knows what needs to be done and when.
Sounds great right? Let's dive into how this app works so you can get started right away.
How does this family organization app work?
Let's look at a few of the things Cozi can do and just how simple and easy it is to add in your information.
Add Items to Your Family Calendar
Here is a brief look at how to add items to your calendar within the Cozi app.
Click the calendar button at the bottom of the app.
Click the plus sign to add a new event.
Add event details including the location, who is going, when it is, and when you want a reminder.
Then the event is right on your calendar. The app will send you a notification if you set one. You can even click right from here to find a map if you added a location.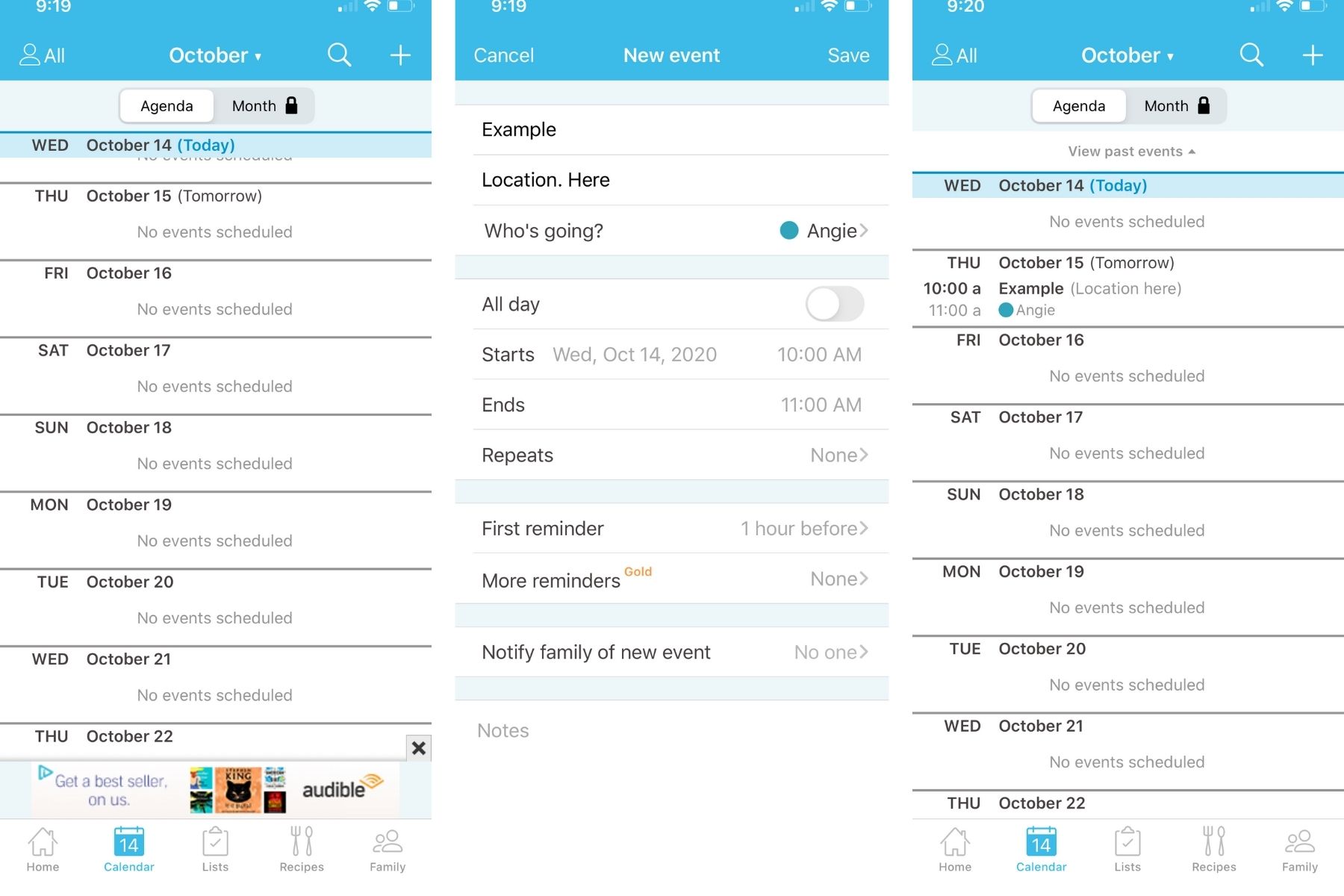 Keep filling your calendar with events until you have a color-coded family calendar that keeps everyone on task.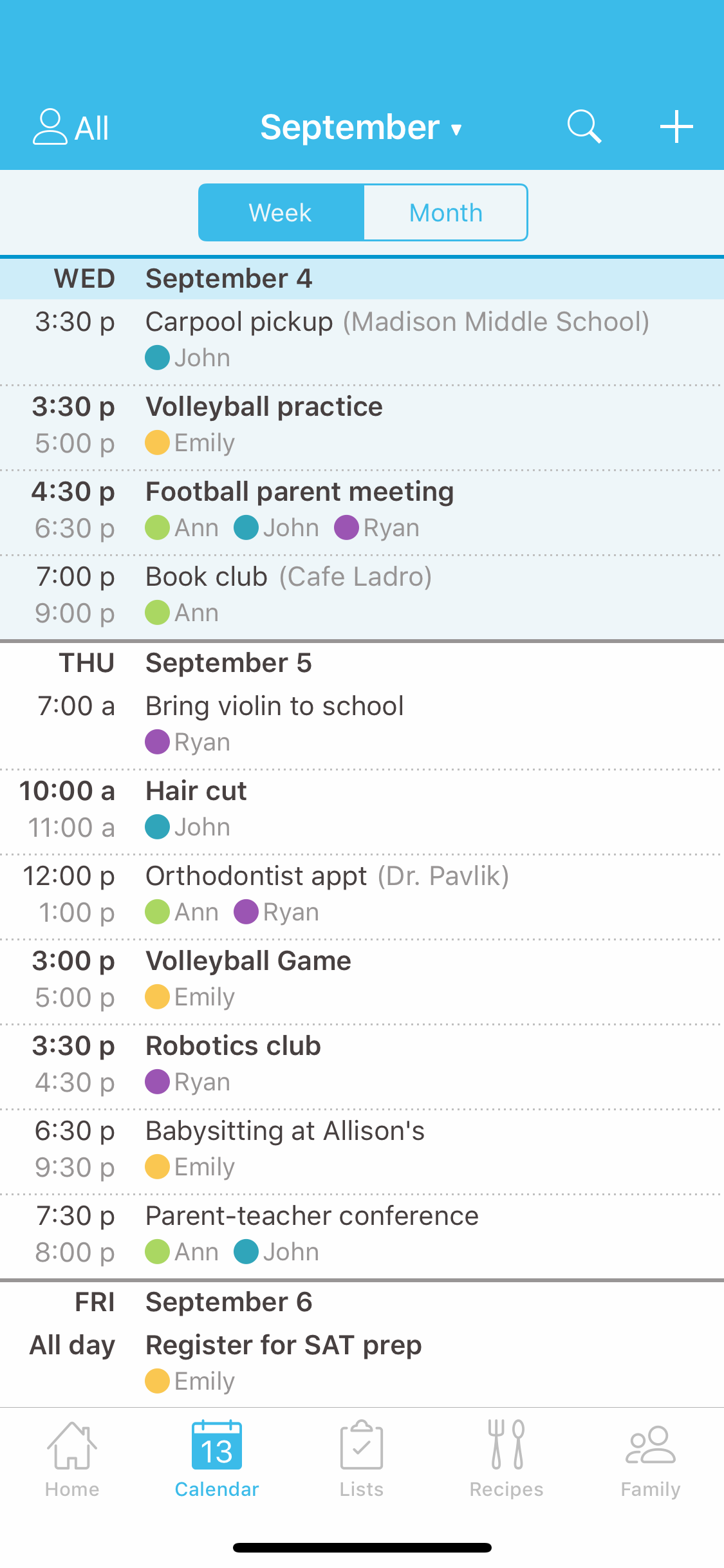 Using Cozi as a Meal Planning App
Use this organization app to plan your meals and schedule them.
Add in your own recipes or choose from Cozi favorites.
Add to your meal plan and pick a day of the week.
The meal will be in your calendar and the items needed to make the recipe will be on your grocery shopping list.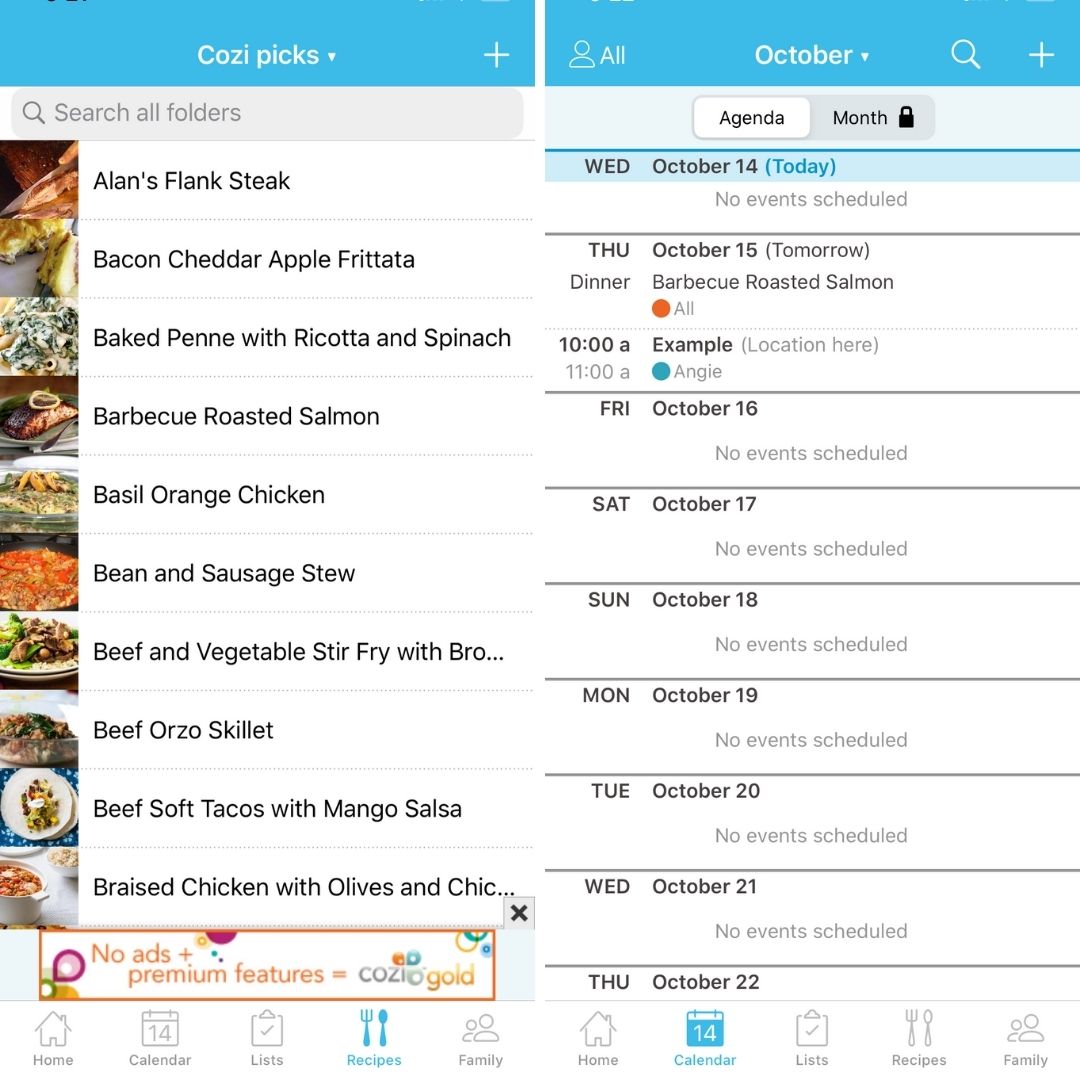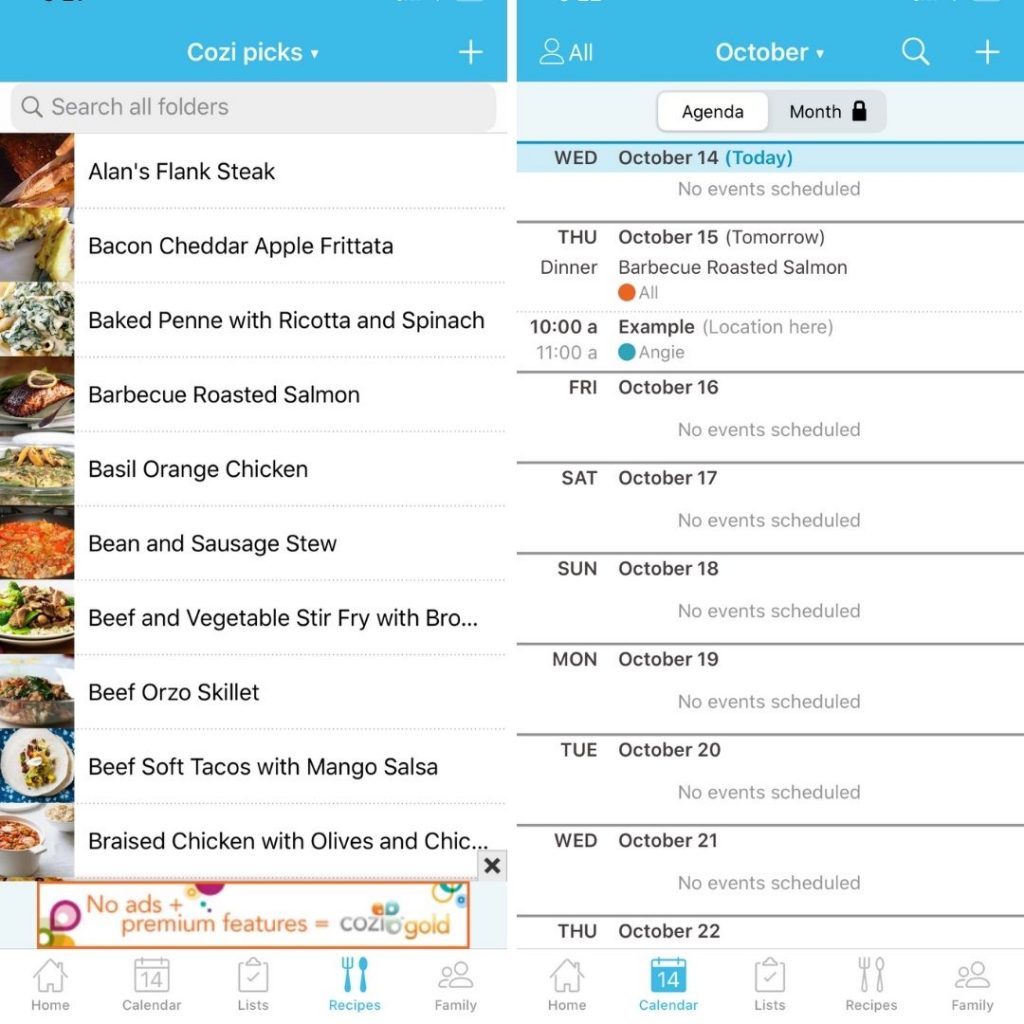 Adding Shopping and To-Do Lists to the Cozi Organizing App
We all need a to-do list in our life! Here is a look at the lists you can make in the Cozi app.
Add shopping lists for groceries, wholesale, or any other type of store.
Share these shopping lists with your family members so they can get them right on their phones.
Add to-do lists for every person in the family or shared lists that you should all complete.
You can also add these tasks to your calendar to set reminders so you get a notification before you need to do something.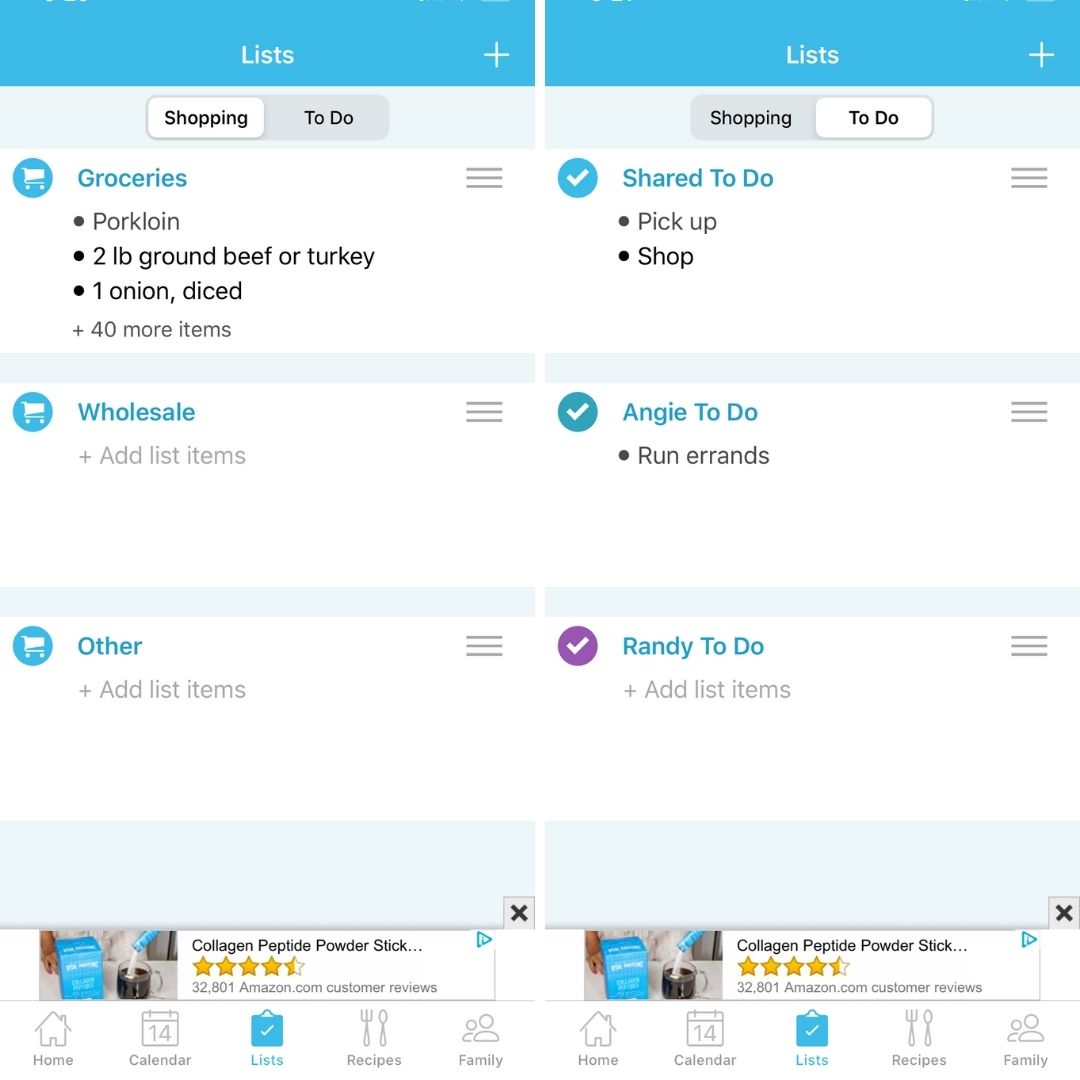 Add to-do lists right from The Country Chic Cottage
On certain posts right here on The Country Chic Cottage, you will see a "add to Cozi Family Organizer" button. This is for your convenience so you can add the supplies and instructions for making some of our most popular projects right to your app.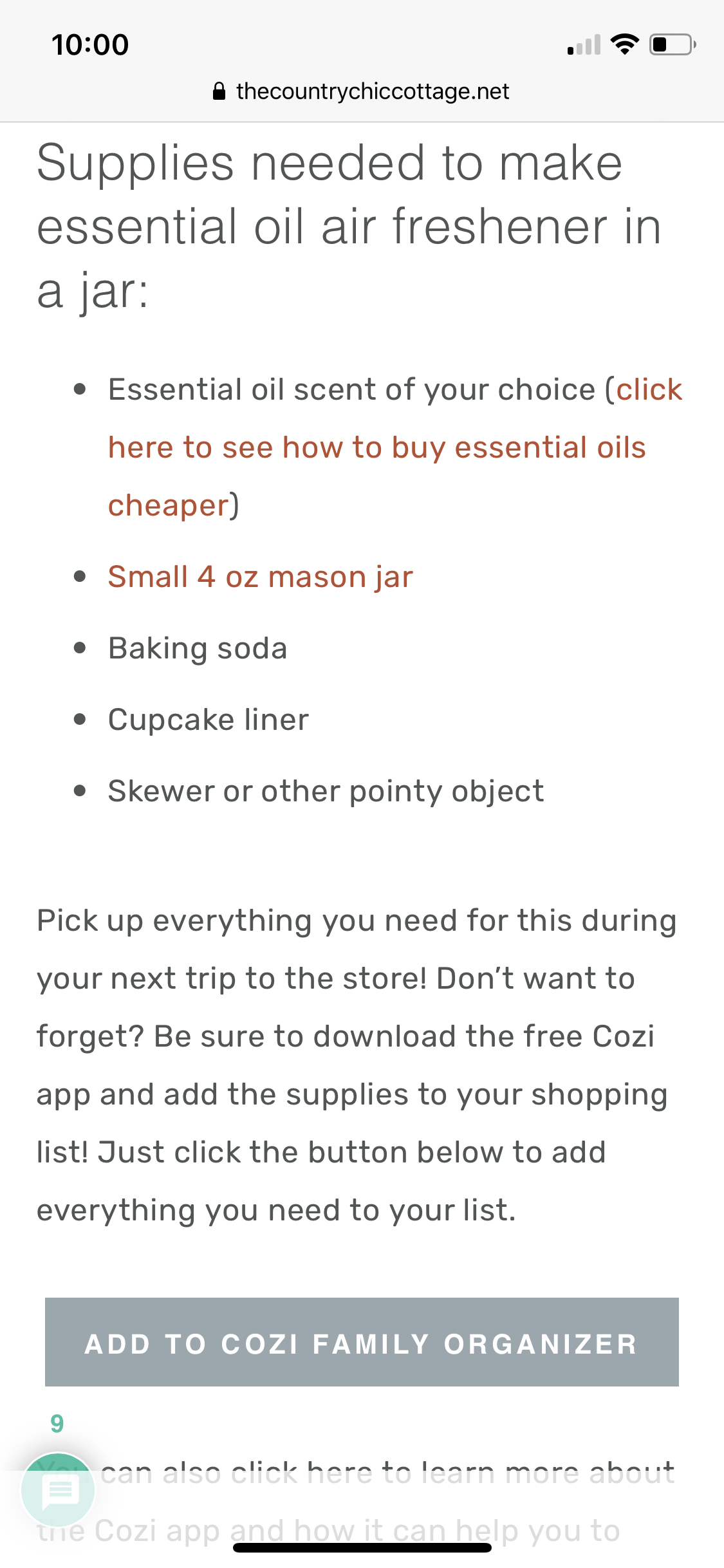 Just click the button and if you already have the app it will open on your device. No app? No problem. You will be prompted to sign up. Once you click the button you can add them items with the following simple instructions:
Add a new to-do list with the touch of one button. NOTE: It is best to click the create new list button to keep everything together.
That list can be assigned to a person which will add the color-coding.
Once the items are on your list, you can check them off as you have the supplies or as you complete the steps.
It really is that simple to add the projects from our site to your Cozi app!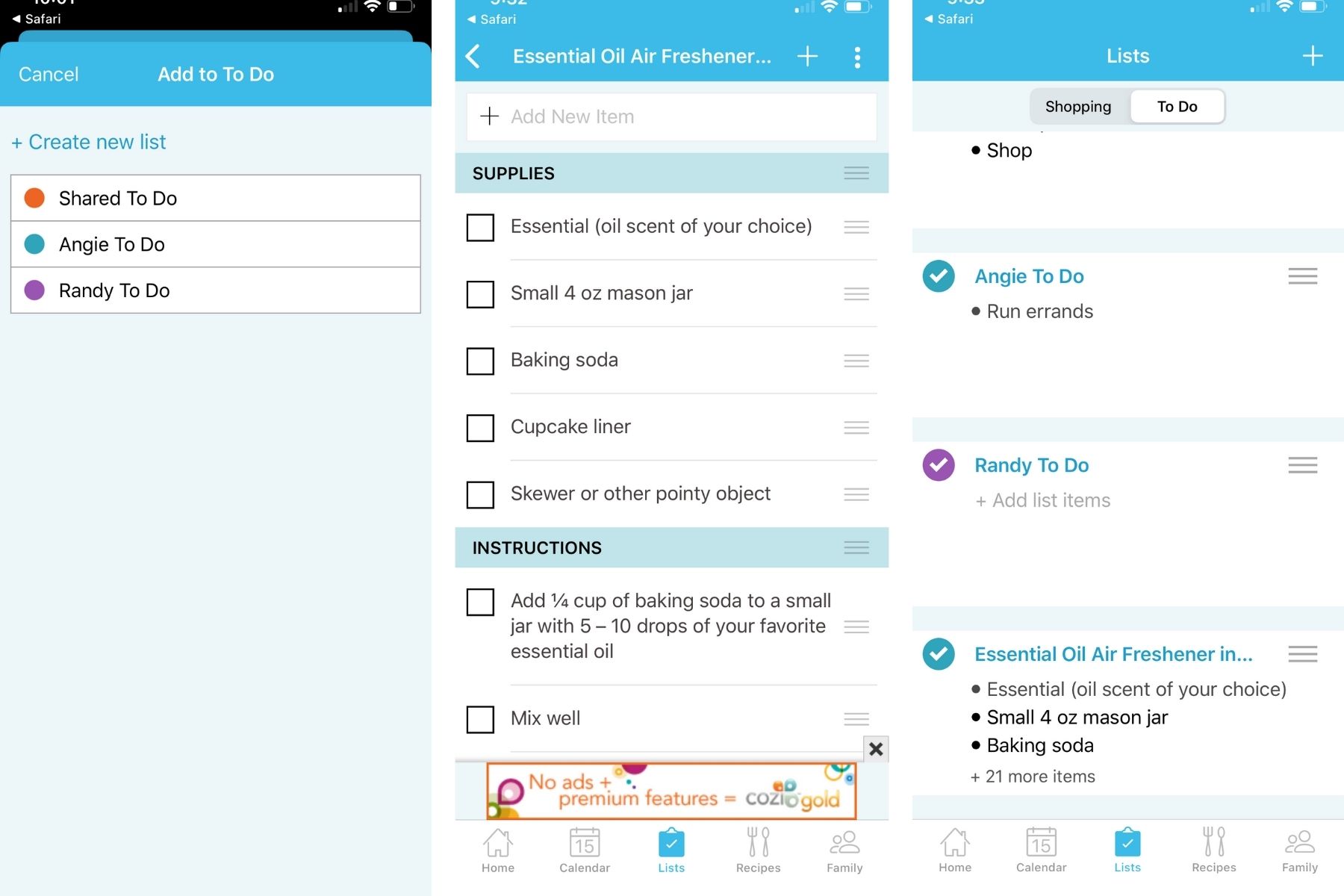 How do you get this free calendar app?
The Cozi app is available in Apple or Google Play store and you can just download to your phone or device. Click here to learn more!
How much does it cost?
The Cozi app itself is free! Yes, you can get all of the functionality of this app on all of your devices plus your family's for free. Then start adding your calendar items, meal plan, and to-do lists to make your entire family a bit more organized.
Do you need Cozi to organize your family?
Cozi eliminates miscommunication between family members by keeping track of everything from school schedules and sports activities to grocery lists, meals, chores, and more—all in one place for everyone to access anytime, anywhere, on any platform. You can actually give the app a try for free then upgrade to Gold later if you want the added features.
So, what are you waiting for? You need this family calendar app in your life! Click here to start using Cozi now for free!
Declutter Your Home in 31 Days!
Clear the clutter and organize your home with our daily emails! Every day for a month we will send you a prompt to declutter! Sign up for our email list below to get started.