These DIY jar ideas are perfect for spring! All week we have been sharing mason jar crafts that will fit right in this season. I am rounding up all of the ideas from this year's event as well as last years. That means there are over 40 DIY jar crafts that you will want to start making right now. I don't know about you but I personally am addicted to jars. Give me all the jar crafts for every single season. What do you think?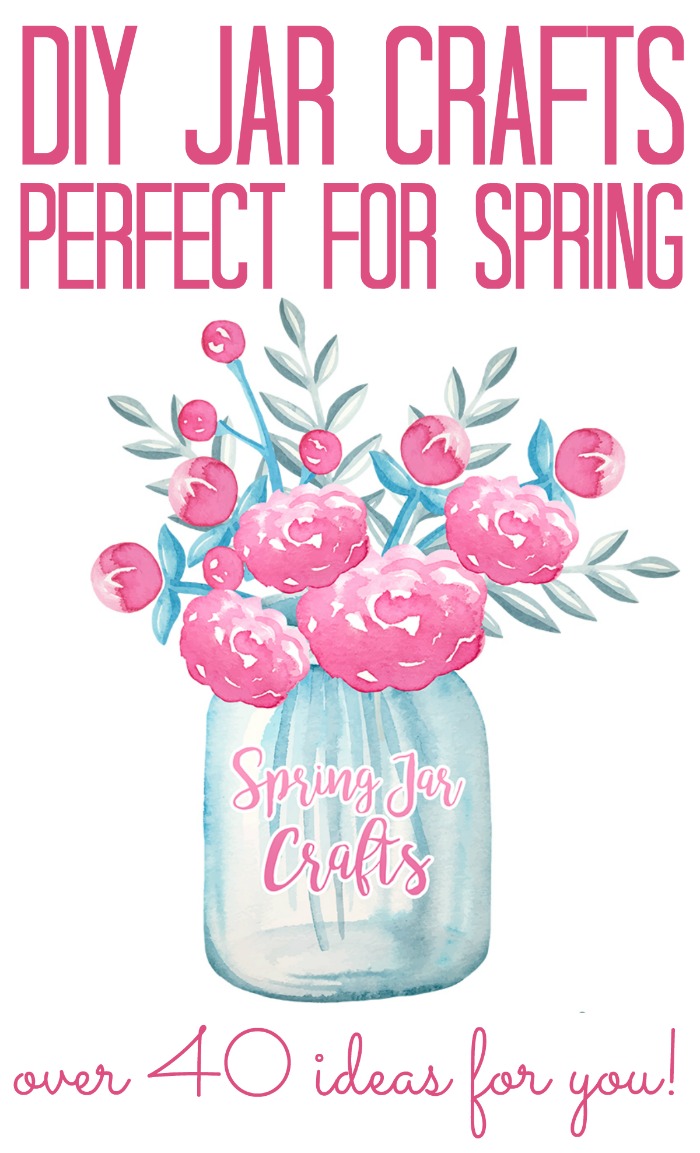 I am embedding a list below that will show you the picture as well as a description for each of the ideas. Just click any of the pictures that you are interested in and instructions for that DIY jar will open in another window on your computer. You can then bookmark, pin, or print those that you want to make. Get inspired to create fun jar crafts all season long.
DIY Jar Ideas
That is a ton of DIY jar crafts right? So many great ideas and so little time. I need to put a few of these on my must make list as well. Plus some of them would make great gifts. Mom might even need one of these crafts for Mother's Day. It will be here before you know it! Grab your jars and get crafty. You are sure to love the results.
Need even more mason jar inspiration? I found a few cute jars on Amazon that you might need as well. The images below are from Amazon and when you click any of the links you will be taken to the shopping page. So now even if you don't want to craft, you can still get your mason jar fix! Happy shopping y'all!
A Year of Jar Crafts
Sign up for our email list to get a FREE book with an entire year of jar crafts! 12 months, 12 crafts, tons of fun!