I started brainstorming organizing tips and tricks. What ideas can I use around my home that will help with organizing myself? Here is what I came up with!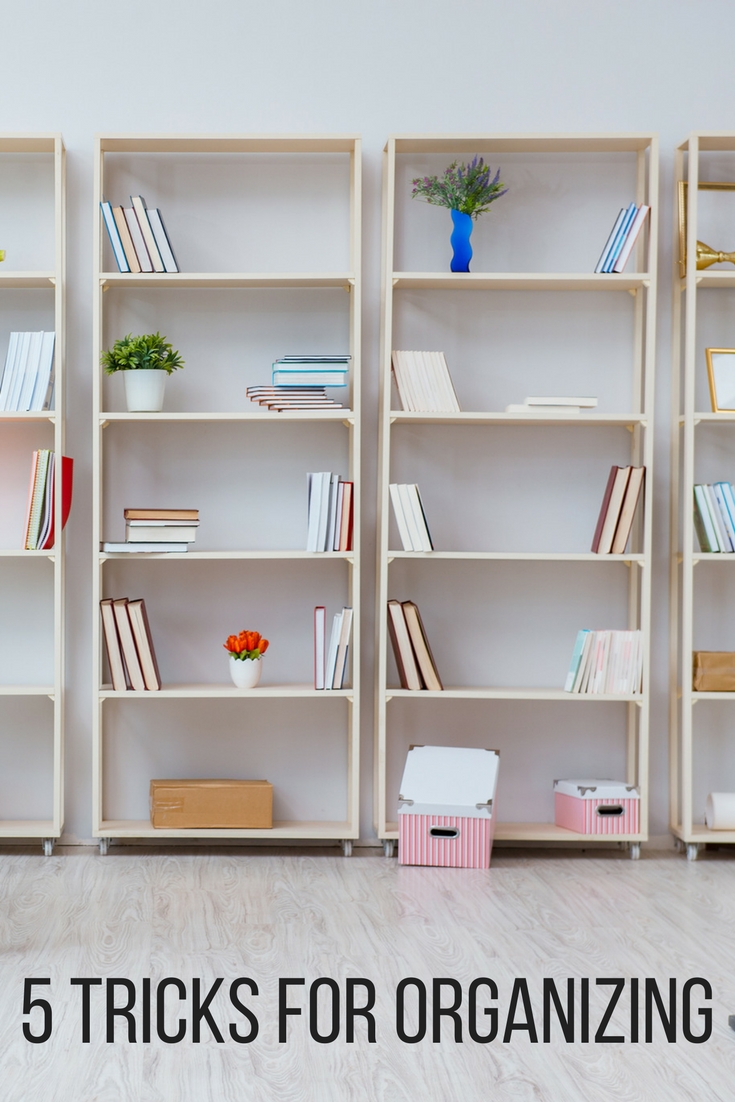 1) I vow to use the storage I have instead of lamenting about what I don't have.
I don't have a pantry…I would

kill for

love a pantry…but it is not to be. So I use some shelving in my walk in closet as a make shift "pantry" for those kitchen overflows.
Also, after my brainstorming session I realized that I have two drawers in my bathroom that I rarely open. A rarely open drawer = a drawer full of junk. I basically threw everything away in those drawers and filled em up with stuff I USE.
2) I am cheap. I will not be spending a huge amount of money on "storage solutions". But cardboard boxes I have and they are free.
They make great holders in drawers to keep things upright and organized (no one should be looking in there anyway right??).
I will also use this method in closets to keep things separate and in "groups".
3) Maybe we should all run around trying to find drawers and closet spaces that are picture worthy. Sure does open your eyes….
So much to do…so little time…I will be organizing and cleaning out little by little. I find that breaking it off in small chunks makes the whole process managable.
4) I am also vowing never leave a room without taking something with you and putting it in it's place.
Sounds simple…we will see if I can stick with it.
5) Look for things that appear to be "in place" but need to find a home.
For instance, my purse usually always ends up on the kitchen table. So it looks like it belongs there because we are all used to seeing it there. Does my purse look good on the kitchen table?? I think not. I am wondering how many things I can find that we walk by everyday because "it is always there".
What organizing tips do you try to live by?
Declutter Your Home in 31 Days!
Clear the clutter and organize your home with our daily emails! Every day for a month we will send you a prompt to declutter! Sign up for our email list below to get started.