Yes long before I discovered blogging, I loved jars. Old canning jars are like my drugs — can't get enough. It seems that there is a fad however and jars are the things to have. And let's face it — they are versatile. I thought I would share a few ways that I used jars in home decor. You can get some ideas below to try in your home.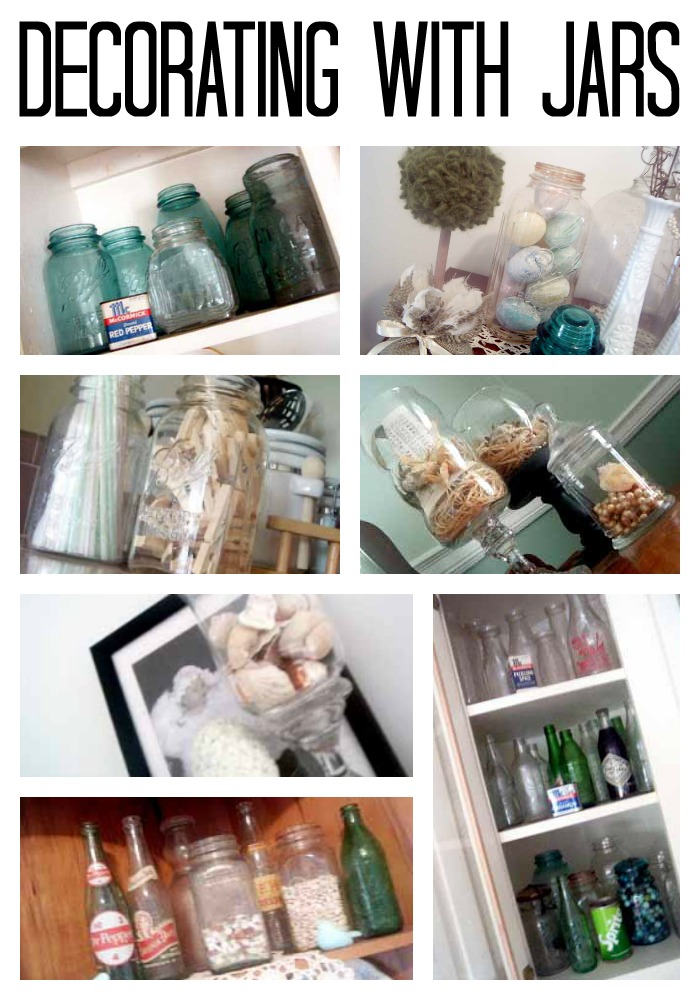 You can use vintage or new jars to create fun vignette displays around your home. Gather your jars and get inspired with our ideas below.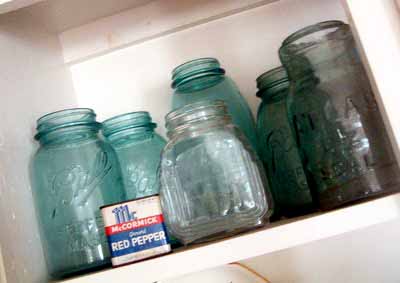 They can be put together empty for a great display. (We can talk another time about my addiction to old spice containers.)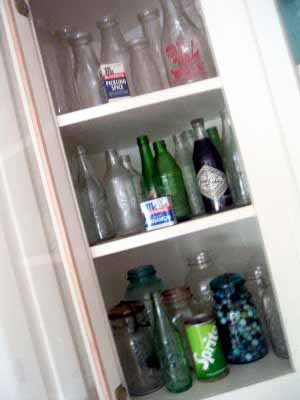 Please don't leave out the vintage soda and milk bottles — gorgeous!
Of course you can add various fillers to your jars to make them really pop. Above I have some jars with marbles that work perfectly with a vintage display.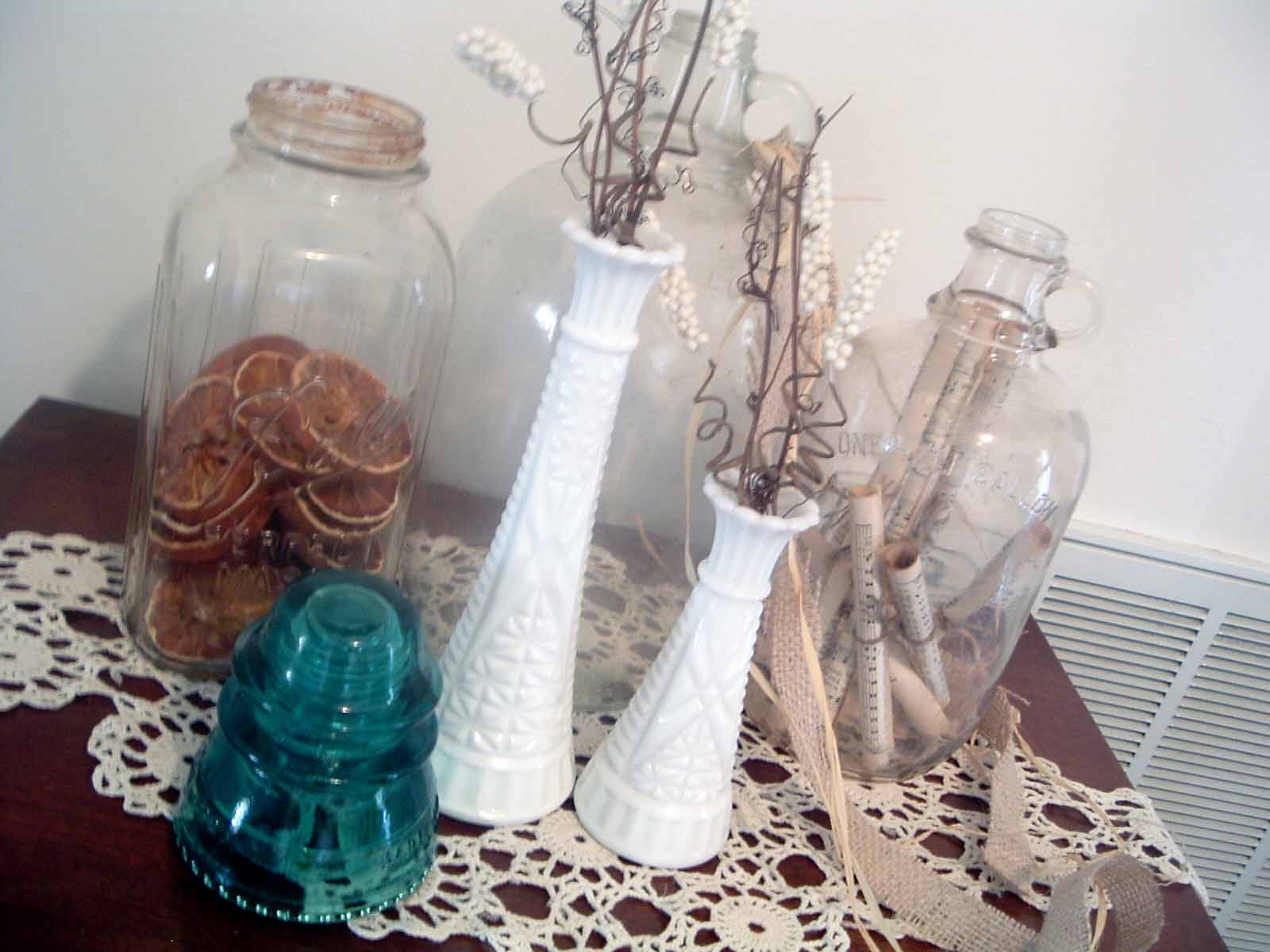 Dried oranges are easy to make and make a cute display. You can also add items to an old jug like my sheet music rolls.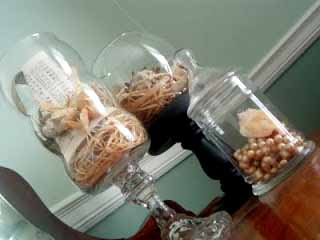 Of course, we cannot forget apothecary jars. Don't hide those old pearl necklaces in your jewelry cabinet…display them in a jar! And what would any country home be without a touch of raffia.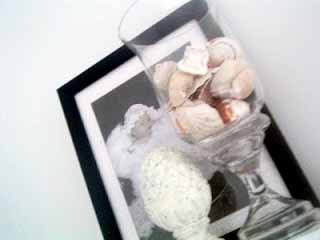 Seashells look great anywhere but work especially well in a bathroom.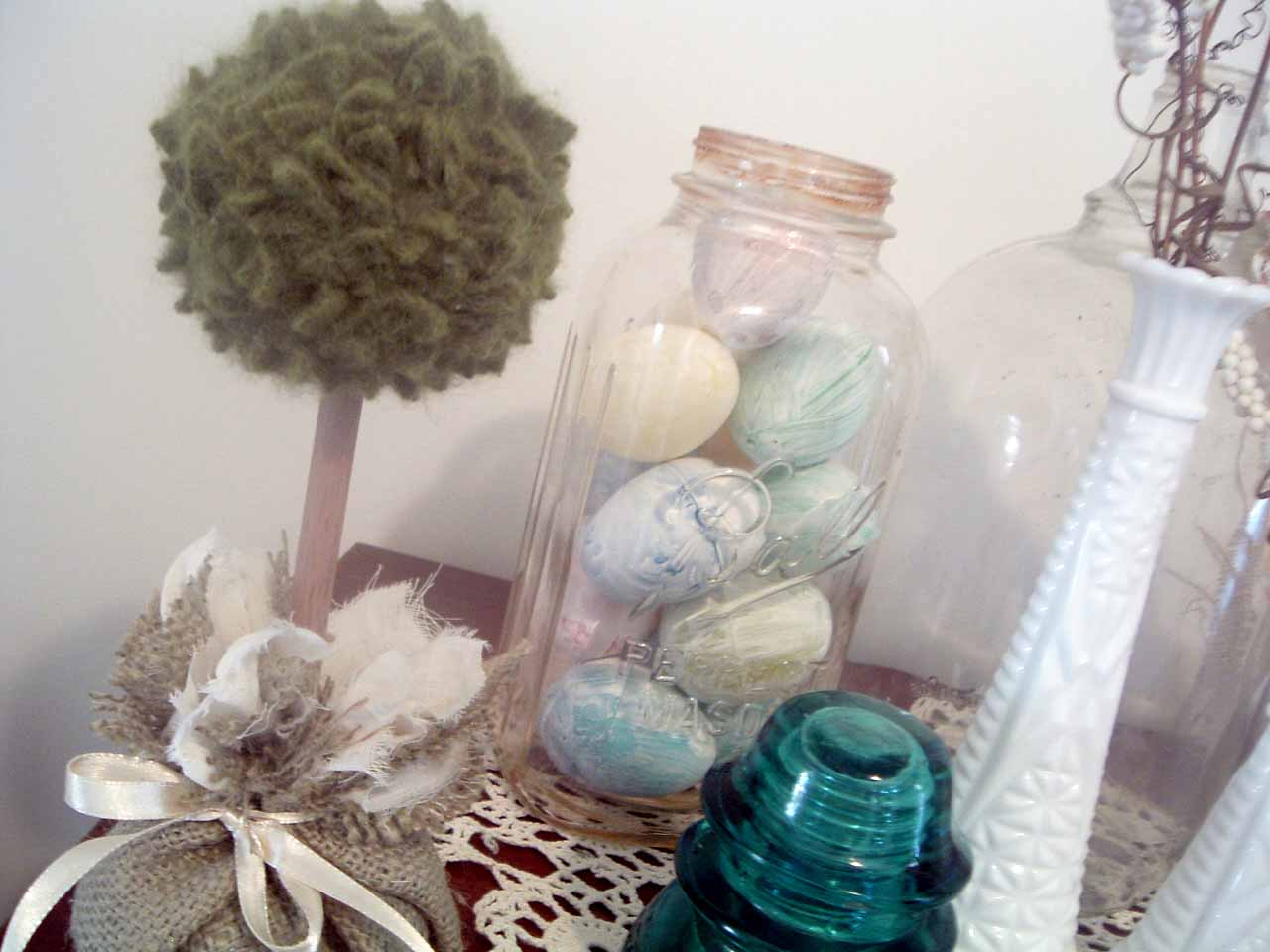 We can't leave out Easter eggs in honor of the upcoming holiday.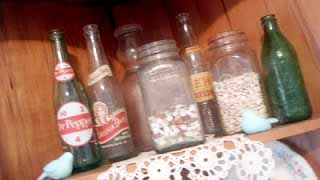 You can also display your extra beads and buttons for craft project in jars — take them out if you need em. Dried beans are gorgeous in a jar! I feel like that has to be the way my great grandma stored her beans.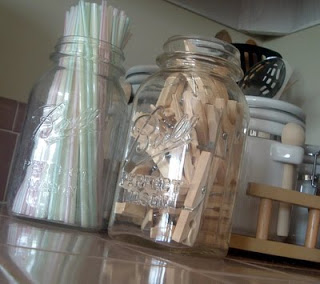 Even the most mundane of household objects looks like art when put in a jar.
Are you addicted to jars? How do you display them? More ideas for fillers? Tell me about your jar obsession in the comments below.