Everywhere you turn on Pinterest it seems that people are doing crayon drip projects. If y'all don't know already, I love mason jars. From canning to crafts to decor, I love everything about mason jars. So a crayon drip mason jar project started forming in my head. I experimented with a few techniques and finally came up with one that works. Break out your mason jar

and crayon pieces and lets get started.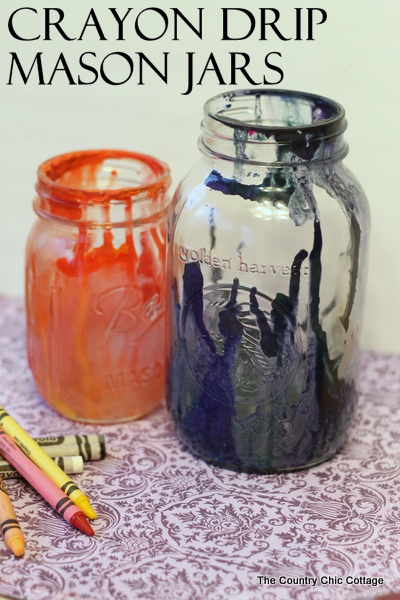 I used a bunch of broken bits of crayon that had the paper removed. Throw some coordinating colors down in the bottom of your mason jar
.
.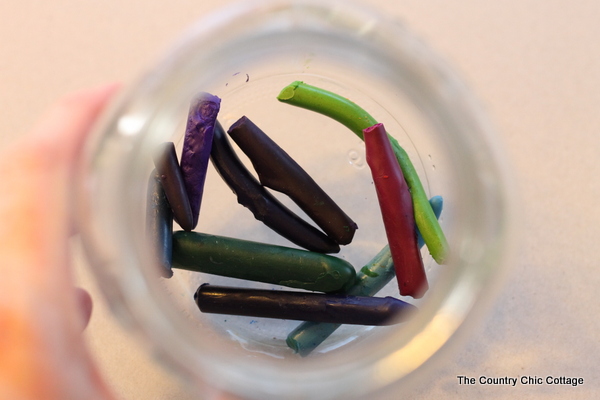 Preheat your oven to 275 degrees and line a cookie sheet with parchment paper. I also had to remove the top rack of my oven in order to make room for the mason jar to stand up. Bake the mason jar on the cookie sheet for 7 -8 minutes. It comes out looking a little like this…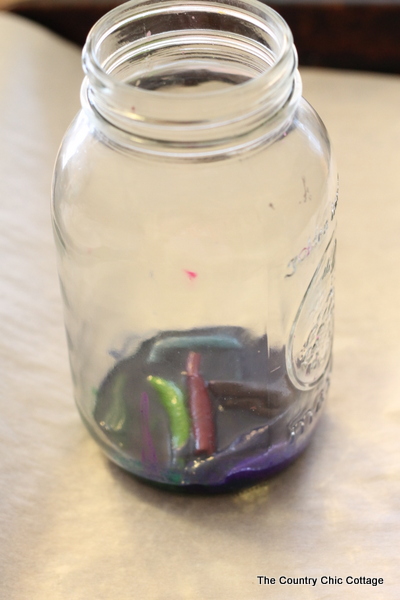 Allow to sit and cool for 4 – 6 minutes. It will become slightly hardened but there still should be some liquid.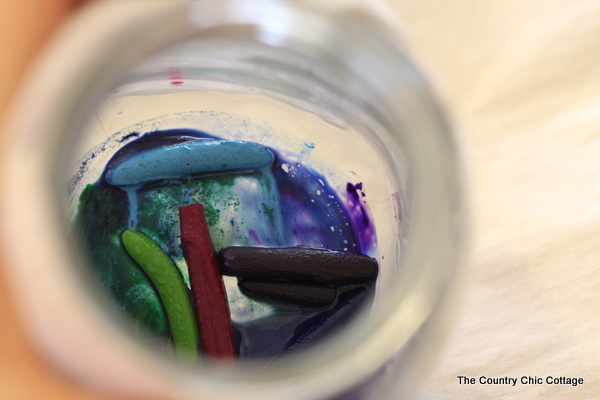 Turn the mason jar upside down onto the
parchment paper
. Some of the crayon will stick in the bottom of the mason jar and some will drip down the side. Allow the jar to sit upside down for 2 – 3 minutes.
See how all the different colors are still in there just waiting to be released? Well lets release them!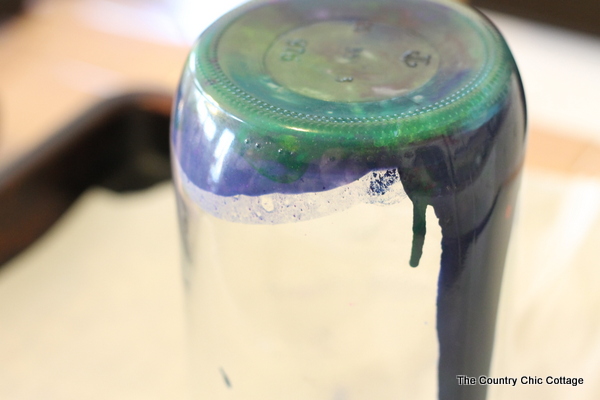 Take your blow dryer and apply it to the outside of the jar a few seconds at a time. This will happen….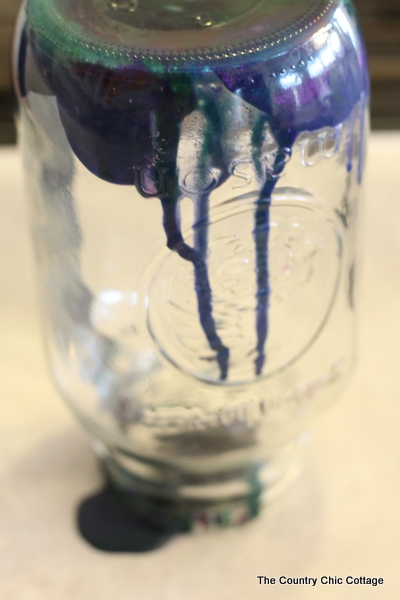 Continue the hair dryer technique until your mason jar is exactly the way you want it to look.
The beauty of these is they are different every single time you make one.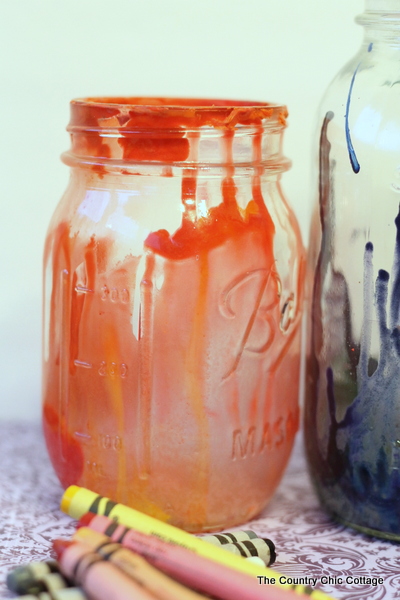 I think the kids would love this craft! You can do the first part and let them operate the blow dryer to get the drip effects at the end.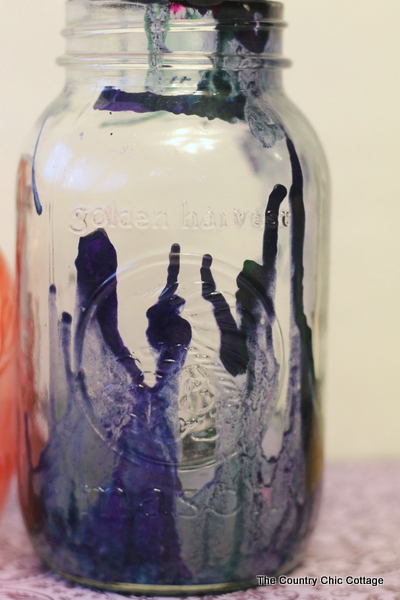 I hope y'all enjoy and will make crayon drip mason jars for your home decor.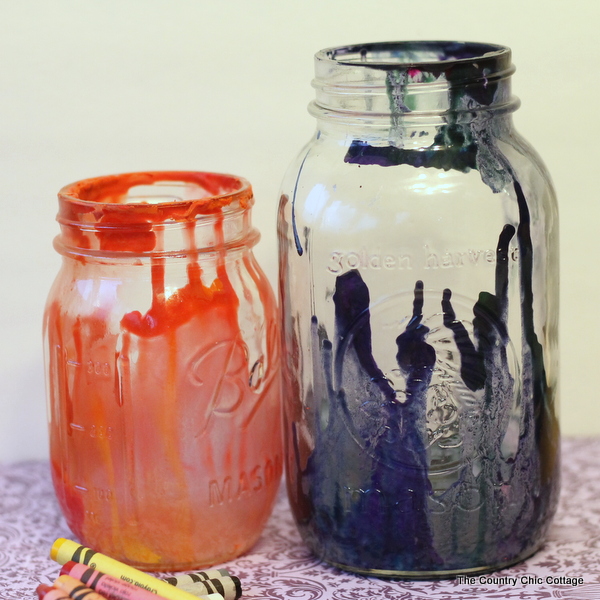 Do you love mason jars as much as I do? Check out my other mason jar craft and decor projects.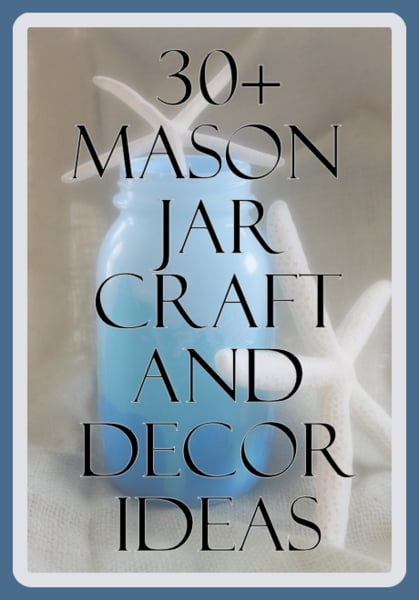 A Year of Jar Crafts
Sign up for our email list to get a FREE book with an entire year of jar crafts! 12 months, 12 crafts, tons of fun!