It is the third day of mason jar week and time for a little jar painting with Chalk Couture. This super easy DIY mason jar art can be made in minutes. Think you can't get professional results from crafts like these? You can with Chalk Couture! You will also want to make sure to scroll to the bottom of this post for more mason jar ideas from our blog partners for this series.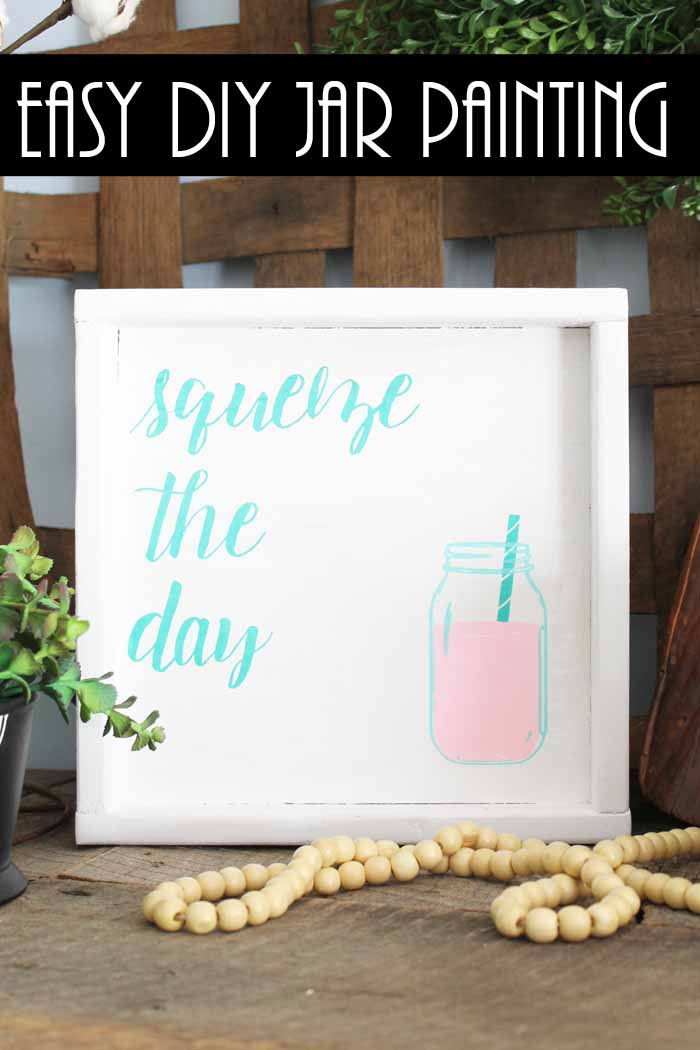 Supplies needed to make this jar painting:
Links below are to my Chalk Couture shop where I am an independent designer and make a portion of the proceeds.
Wood surface (painted white)
Lemonade transfer
Chalkology paste (in the colors of your choice)
Stir sticks
Sealer
Bath towel
How to make a jar painting with Chalk Couture:
You can see just how to make this jar painting in the video below.
]
Can't watch the video or missed some of the steps? Follow along with the step by step instructions below!
Instructions:
Start with a wood surface that has been painted.
Cut the transfer into pieces and set aside all of the pieces you do not need.
Then start with your mason jar and the pink lemonade portion. Be sure to add a little fuzz to the sticky part of the transfer by sticking it to a bath towel then add to your wood piece.
Mix white and pink Chalkology Paste until you get your desired color then add to transfer.
Use squeegee to add paste to all areas, remove any excess, then peel up transfer. Allow this to dry before layering on additional pieces.
While that dries, you can add the quote down the side. Be sure to fuzz the transfer again and also only do those areas that are needed for each line. You can either avoid adding paste to these areas or cover them with painter's tape. Then just repeat for all three words making sure not to lay the transfer over any wet areas.
Then add the straw to the pink lemonade. Allow to dry then layer the mason jar on top.
Allow everything to dry before sealing. You will want to use a few coats of the spray sealer over the entire thing. If you want to turn this jar painting into a tray, be sure to use a few coats of poly or an epoxy resin as well.
Be sure to clean your transfers well and do not allow the paste to dry on top of them. This is important so that you can get tons of uses out of one transfer. If you have questions on cleaning, just see our beginner's guide here.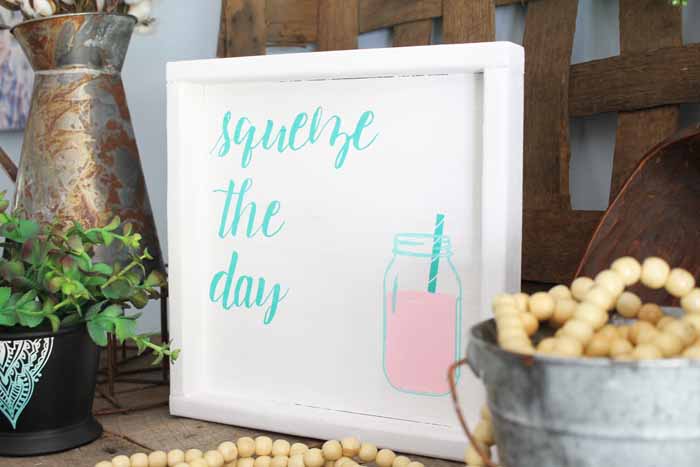 Once your jar painting is complete, you can add it to any room in your home!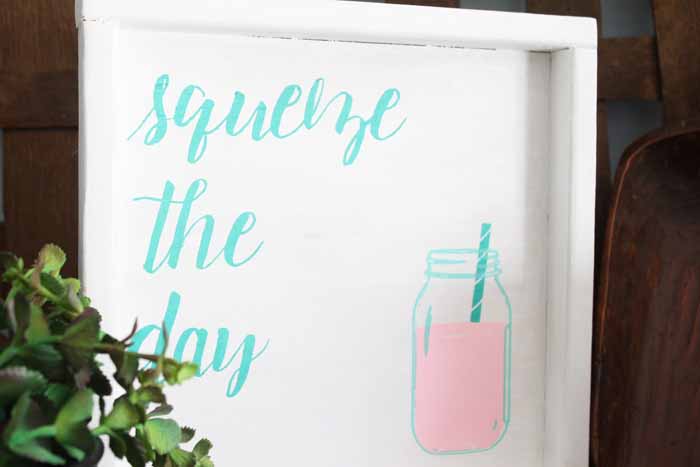 I love how easy Chalk Couture makes projects like these and I know you will as well. Start with this jar painting or a smaller project like these planters pictured below! You will love the results!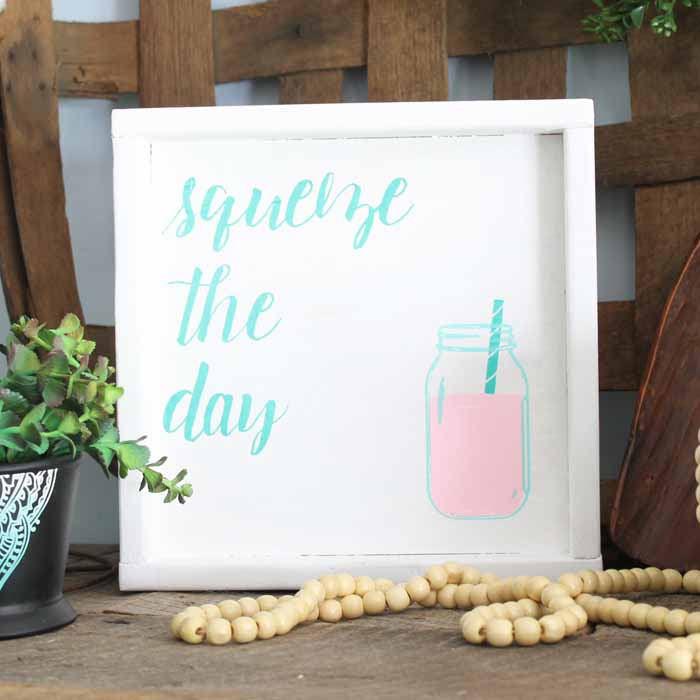 So, do you love this idea for a jar painting and want more mason jar fun? Be sure to catch up with the ideas from day 1 and day 2 then scroll down to see the ideas from today!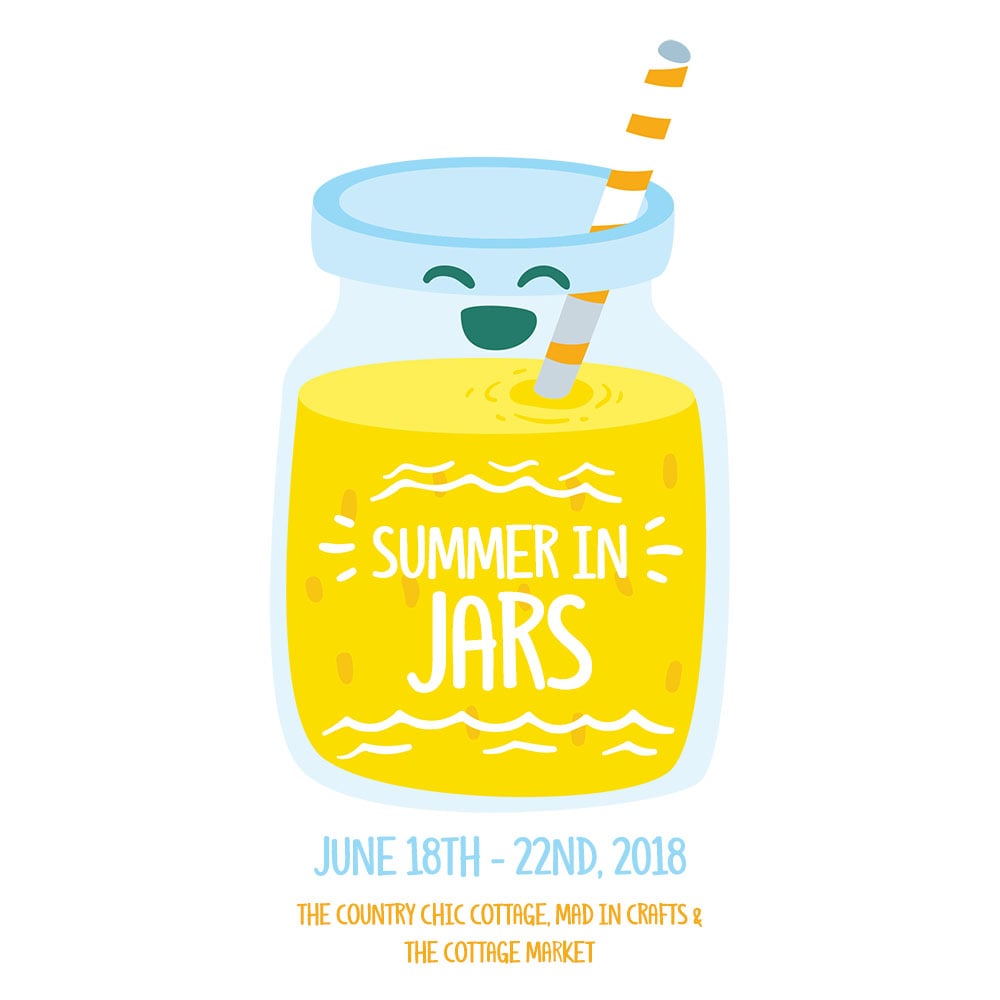 A Year of Jar Crafts
Sign up for our email list to get a FREE book with an entire year of jar crafts! 12 months, 12 crafts, tons of fun!