Do you find it impossible to keep up with the seasonal decor around your home? A few of these interchangeable elements will make seasonal decorating a breeze. Come see how to make this seasonal chalkboard decor quickly and easily in a 10 minute live video demonstration.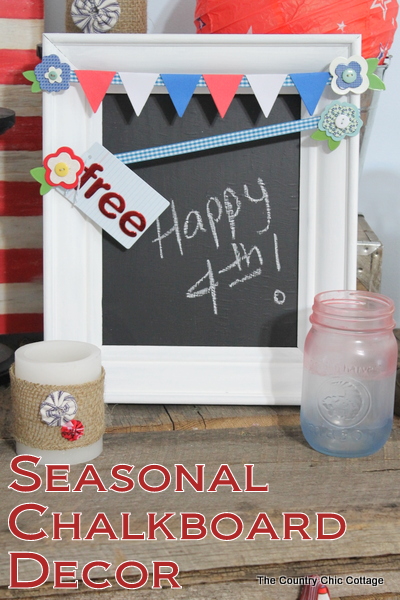 I am joined by the fabulous Carolina from
30 Minute Crafts
for a quick video where we are crafting in 10 minutes or less using items provided by
American Crafts
.
Now if you can't see properly in the video here is a close up of my final version for summer or the 4th of July. Gotta love some patriotic decor!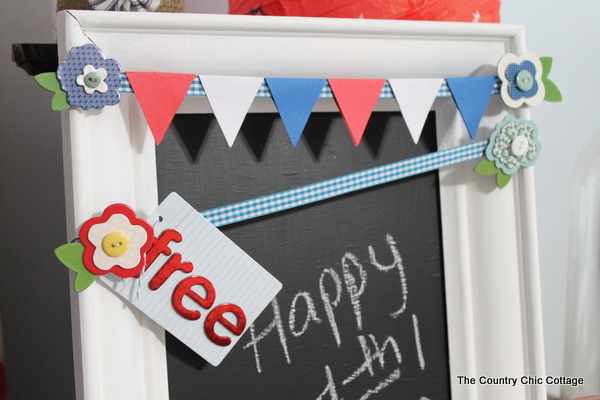 In case you are not a fan of the red, white, and blue, use this same technique for any theme. This one is summer themed but with bright colors and watermelon. You are my sunshine!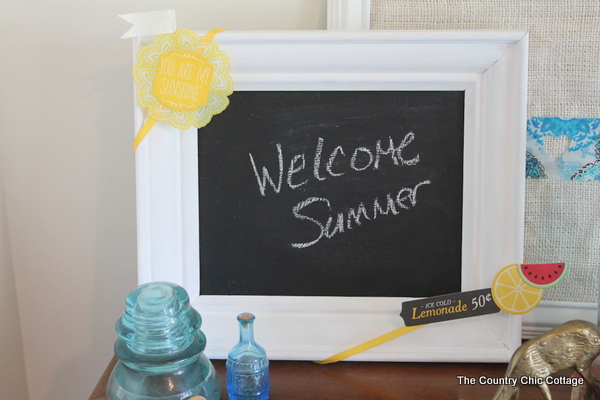 I hope you enjoy this idea of a seasonal interchangeable chalkboard and will use this same technique for elements of your decor year round. I can't wait to come up with even more ways to change up my chalkboard for the seasons.