We have been sharing crafts for Halloween all week that can be made in 15 minutes or less. I am going to round up the entire week for you here so you can easily find all of the great craft ideas. Halloween is one of my favorite holidays and I love to create spooky crafts to go along with it. There is nothing that compares with scaring a guest that comes to your home! Trust me….you will want to pin your favorite ideas and make them this year for Halloween.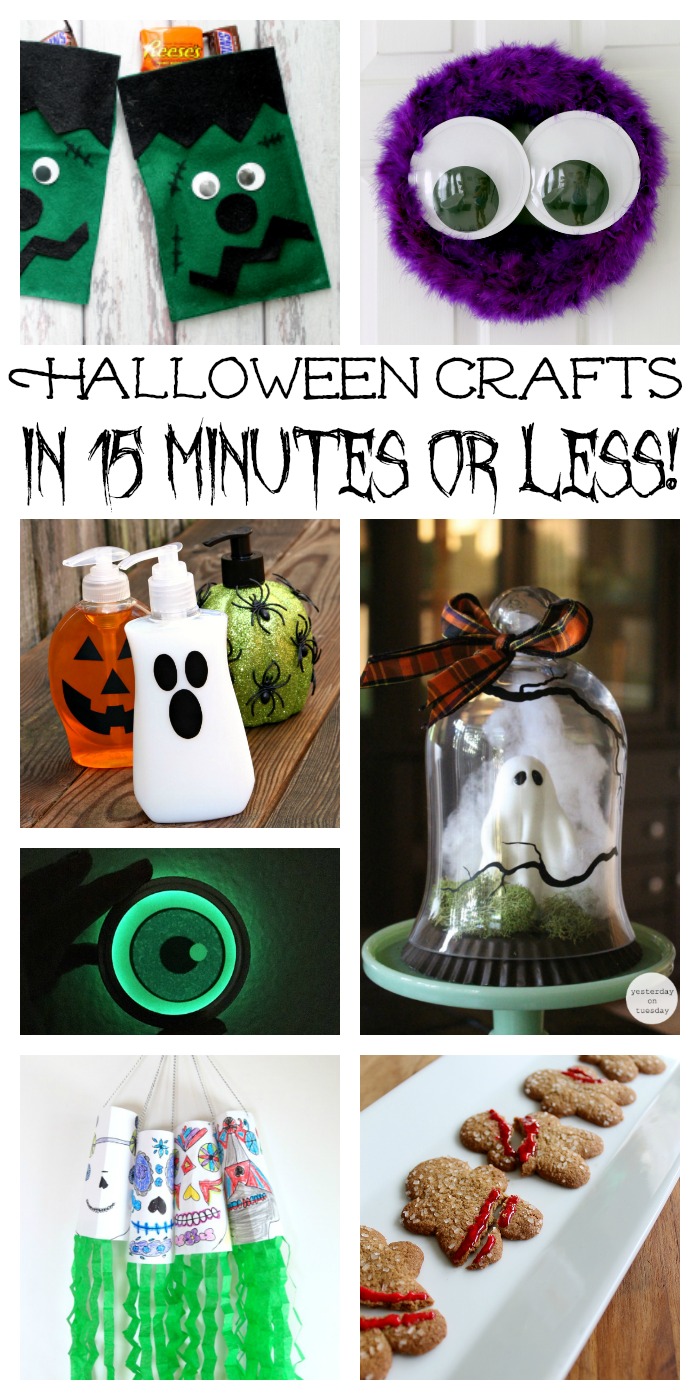 I am going to do a list of links below to all of the crafts for Halloween that were shared this week. If you want to see pictures before you click on the links, you can do that at the bottom of the posts for day 1, day 2, day 3, day 4, and day 5. Otherwise just click on the description for the craft that you want to see below. A new window will open with the instructions for how to make each one. Y'all enjoy!
Crafts for Halloween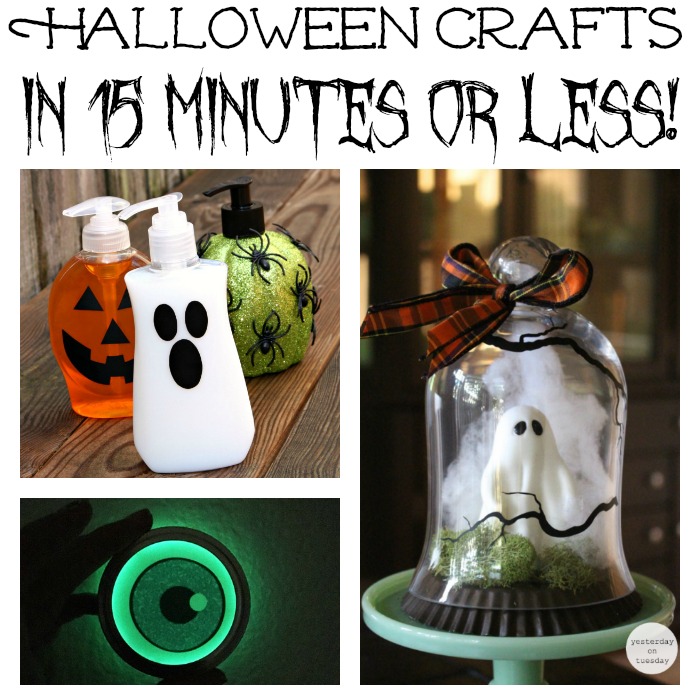 Love these crafts for Halloween and want even more? Check out our round ups from past years!
Now you have no reason not to get crafty this Halloween season! Try any of our crafts for Halloween and make your house spooky!